Zootool is a visual bookmark application, which makes it easy to collect, organize and share your favorite images, videos, documents and links from all over the web. It's the perfect place for designers, photographers, architects and all visual oriented people to store their daily inspiration.
Zootool was born as my bachelor project in 2008 at the University of Applied Sciences Mannheim and has since then reached more than 60,000 users and 4 million bookmarks.
You can join the free web version here: http://zootool.com
Check out the new pro accounts, where you set the price: http://zootool.com/go-pro
Or download the Zootool iPhone app at the iTunes Store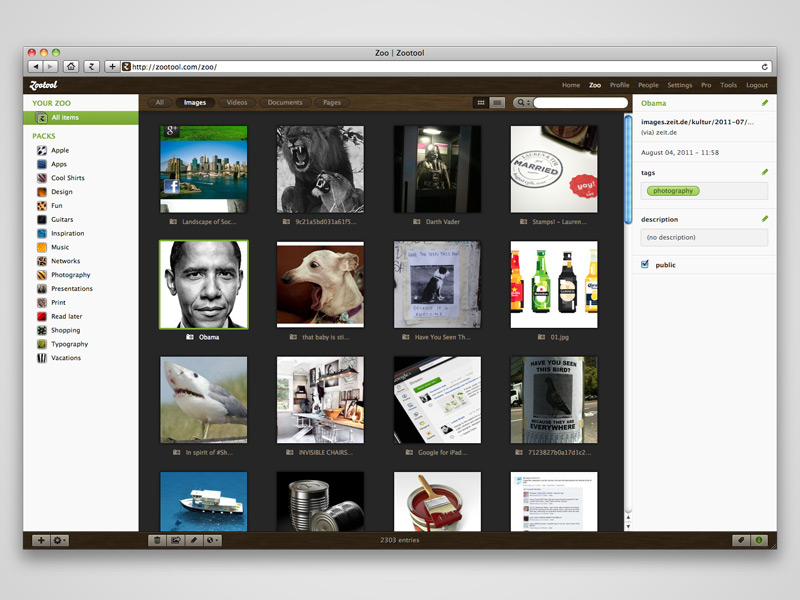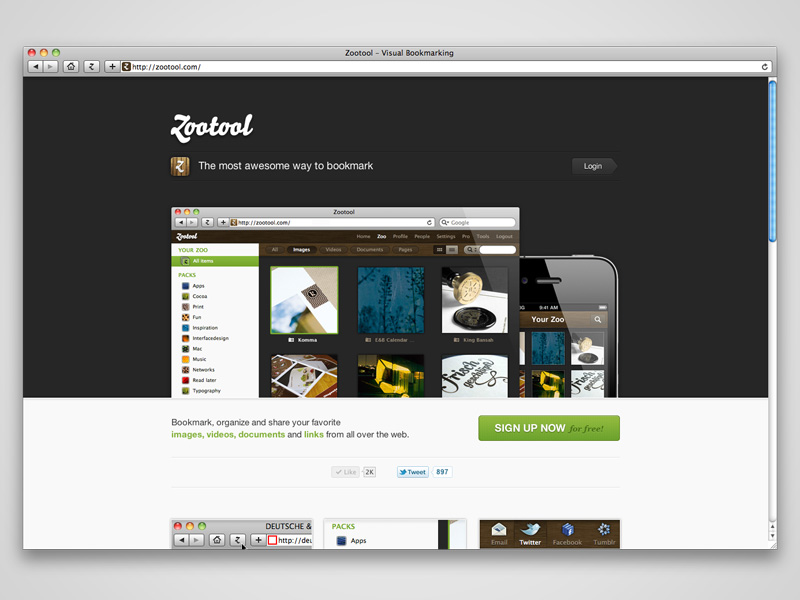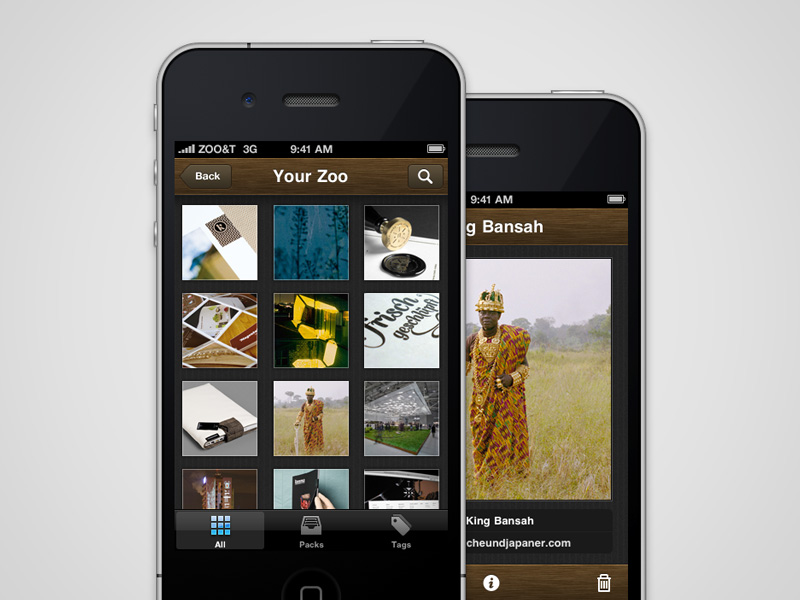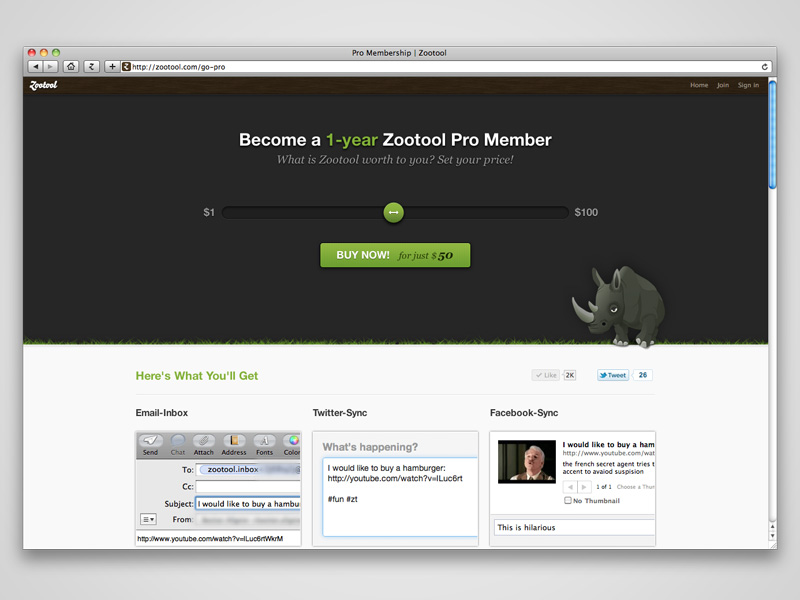 Verwandter Artikel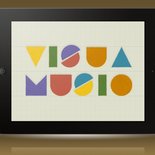 An iPad application VISUA MUSIO have just released in the Apple iTunes Store by WOW, visual design studio ...
Submitted by SHIFT on 21.09.2012
in Interactive
Nächstes Portfolio
Amigurumi Toy Design The Amigurumi is a Japanese technique that allows modeling small sculptures by crochet ...
Submitted by Chity Soy Yo on 06.08.2011
in Design
Vorheriges Portfolio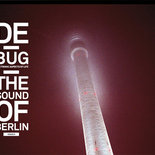 Zehn Berliner DJs, Produzenten, Künstler, Fotografen und Club-Macher wie Modeselektor, Evol, Edgar Herbst und Ben de ...
Submitted by de-bug on 04.08.2011