Zeit-Wörter – Sprache im Wandel der Zeit
In dieser Masterthesis geht es um die Schnittstelle zwischen der
Entwicklung des Zeitbewusstseins und der Veränderung der
deutschen Sprache. Das Ausgangsmaterial hierzu bilden zehn
Wörterbücher vom 17. bis zum 21. Jahrhundert und zehn
»Zeit-Wörter« die innerhalb dieser Zeitspanne entstanden sind.
Diese komplexe Publikation besteht aus zehn Kapiteln in
verschiedenen Formaten und orientiert sich in Aufbau und Größe
an den Originalabbildungen der Wörterbücher.
Diese Masterthesis von Nina Fischer ist an der HGK Basel im Jahr
2011unter der Betreuung von Viola Diehl und Jörg Wiesel entstanden.
Das Projekt wurde mit dem Award »Gute Gestaltung 12« des DDC
ausgezeichnet.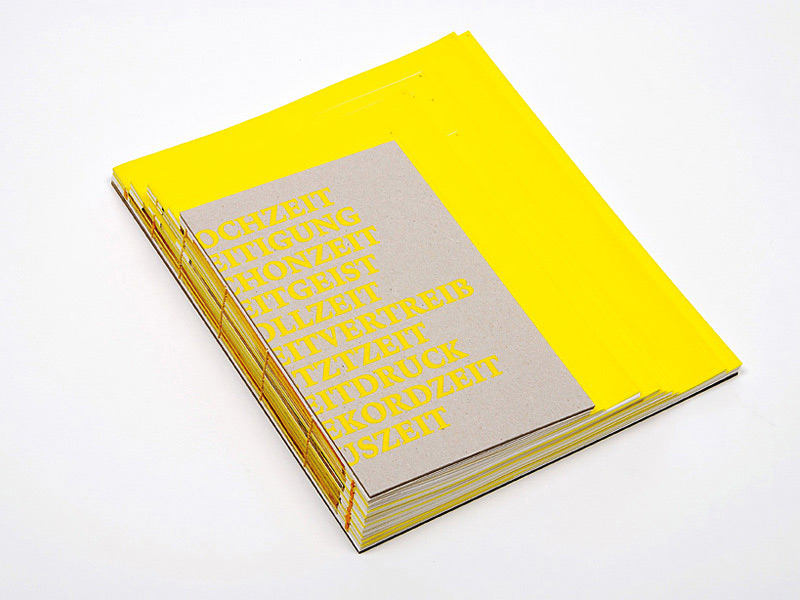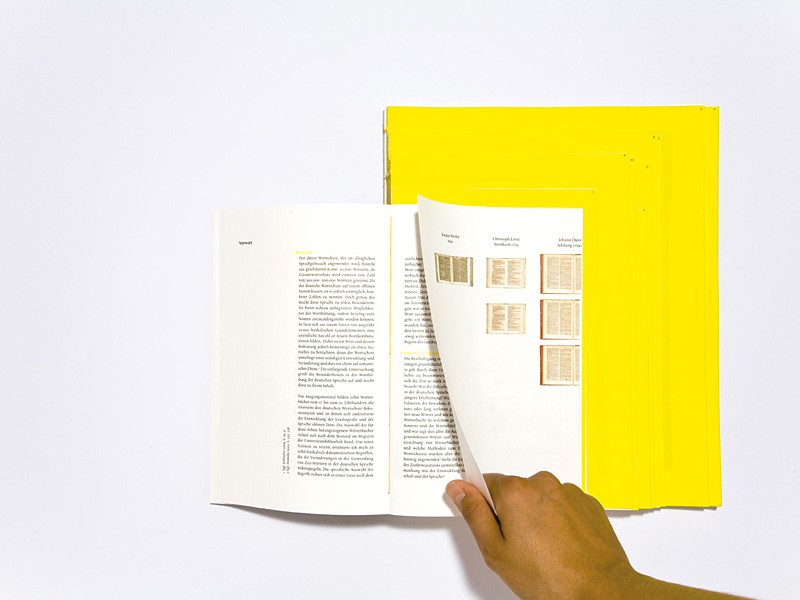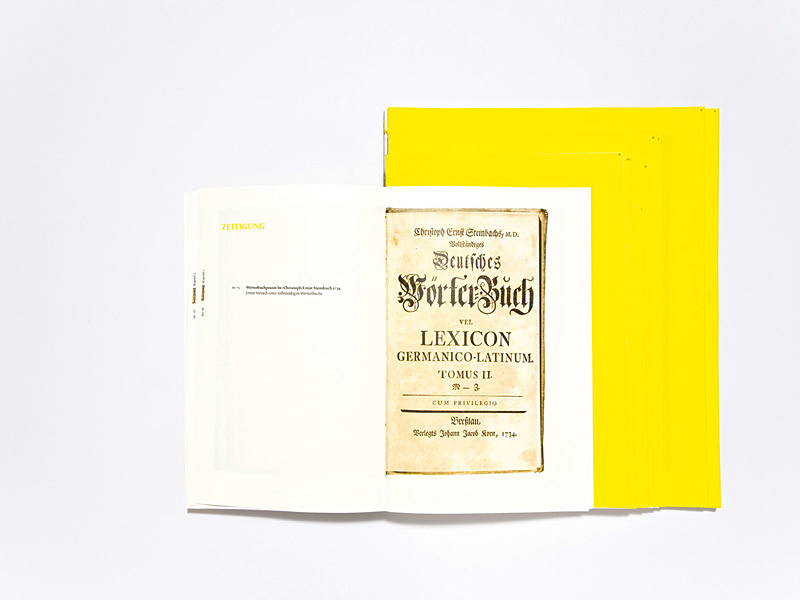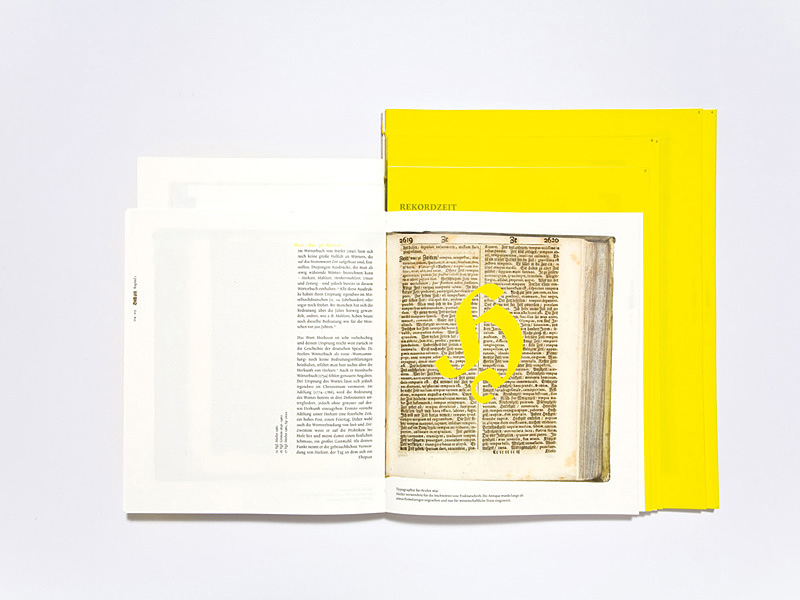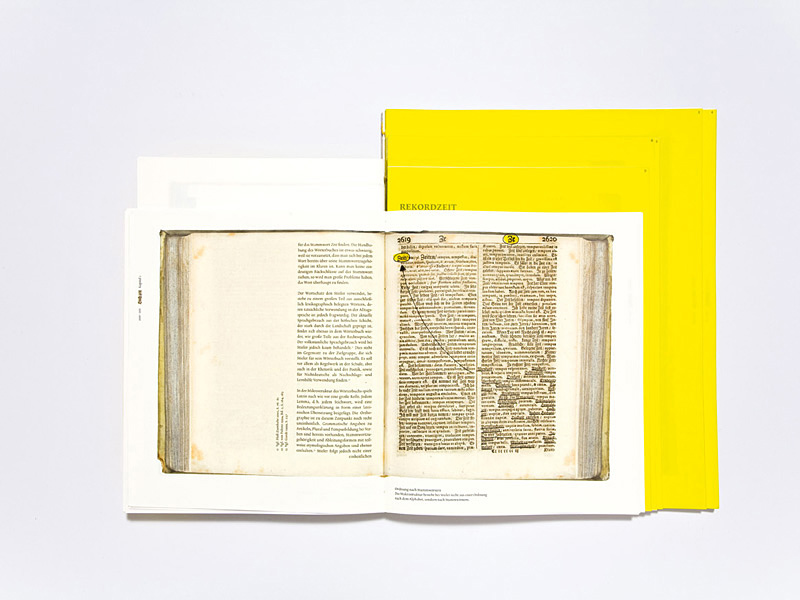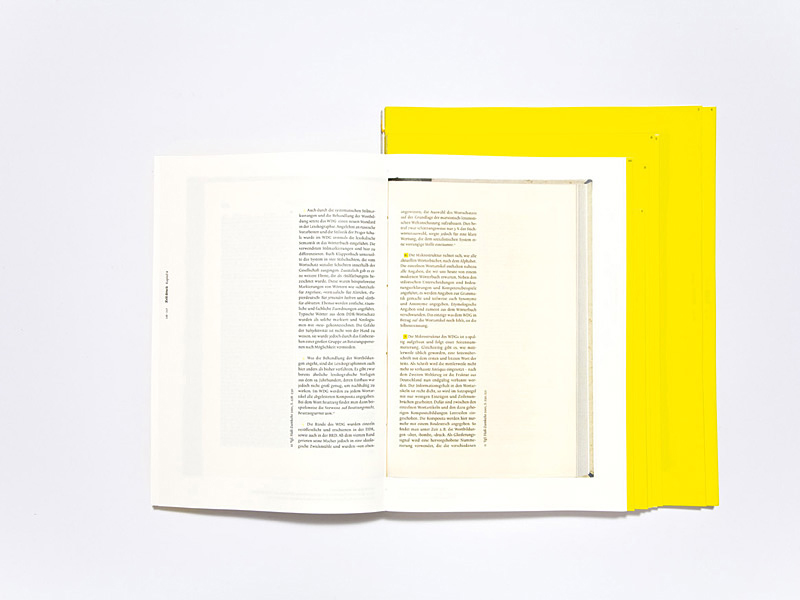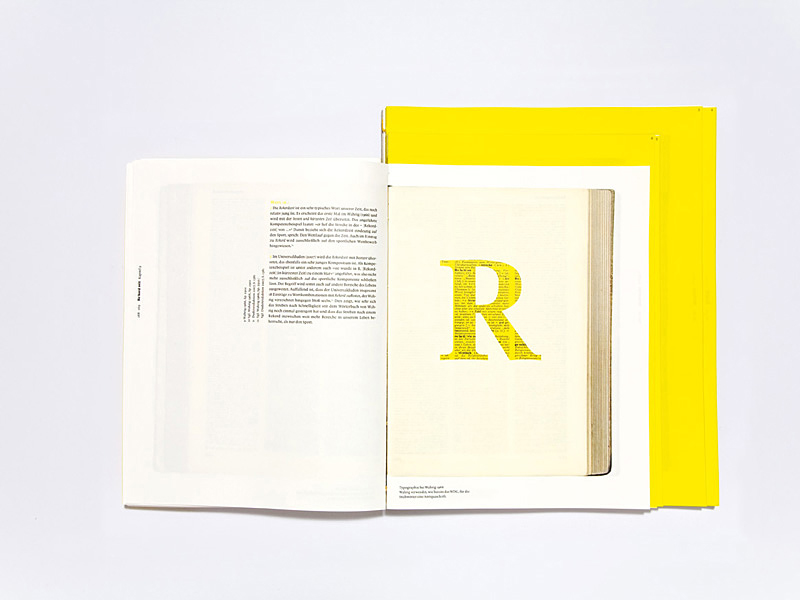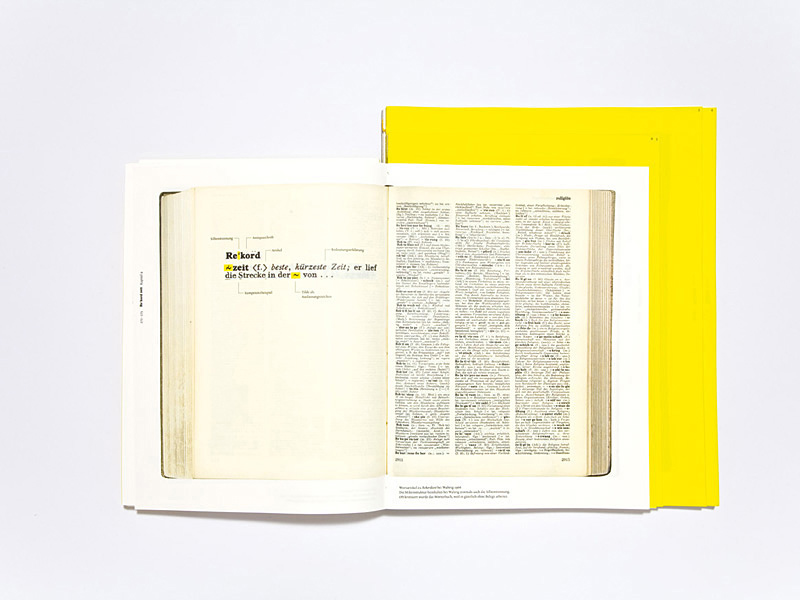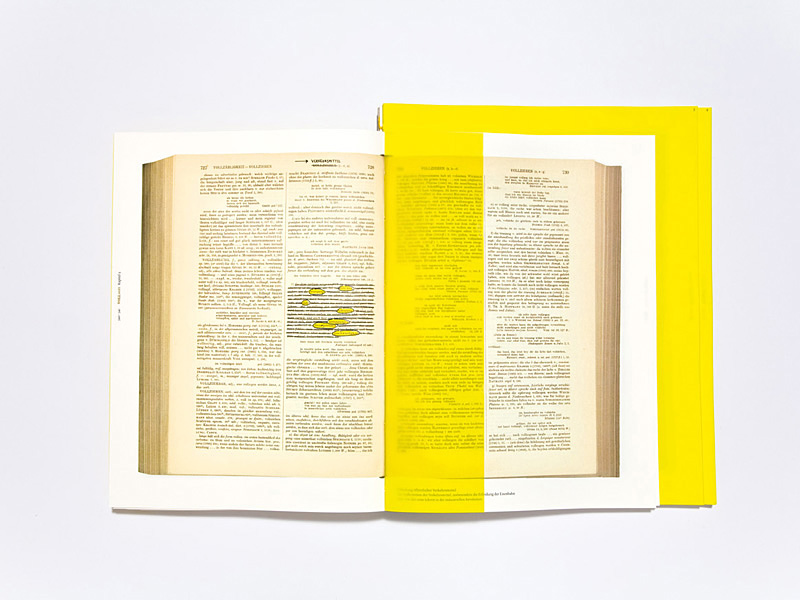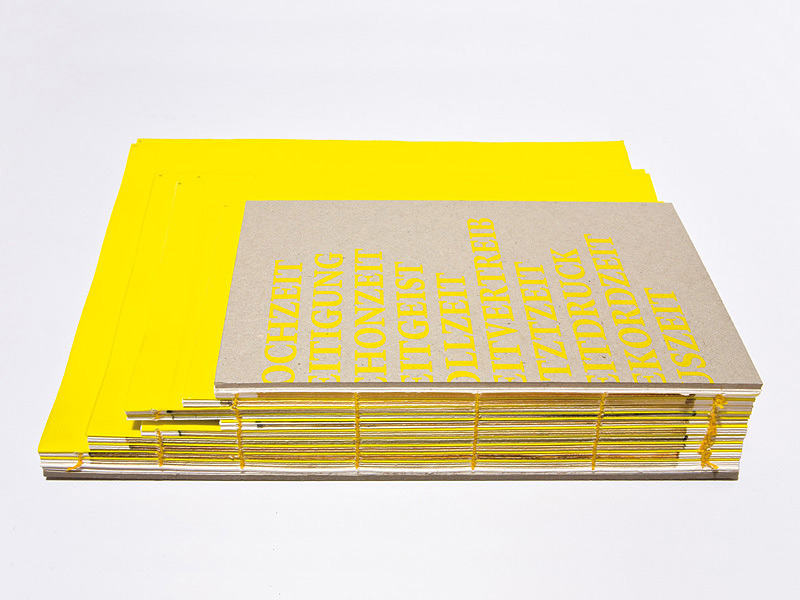 Verwandter Artikel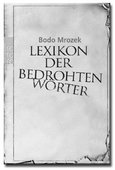 Bedrohte Wörter
Das Projekt Bedrohte Wörter bittet um Mithilfe. Wir sammeln vom Aussterben bedrohte Wörter, um sie in einer Roten ...
Submitted by robertmichael on 10.01.2006
Nächstes Portfolio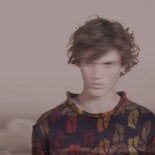 IMAGE-VIDEO AUF YOUTUBE Druckfrisch zur Fashion Week, Berlin gibt es das neue Lookbook von Jungdesignerin ...
Submitted by JOJO on 19.01.2012
in Photography
Vorheriges Portfolio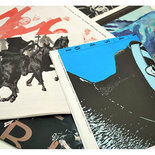 Tribuna is a cult Slovenian student newspaper, in circulation from 1951 to 1998. It was revived in the summer of ...
Submitted by David Istvan on 18.01.2012
in Illustration