This is the website for an independent photo festival — Mois de la Photo-OFF — taking place in Paris each 2 years in November and from 10 years.
www.moisdelaphoto-off.org/2012/
Our aim was to put all the cutting edge technologies inside this site: it's fully responsive (it has 7 media queries steps), retina ready with HD images, uses google webfonts and web-icons, uses a svg for the logo, many totally custom Jquery functions (among others to create the responsive vertical slideshow on the Home page), html5 and css3 transitions.
The working team was made of 3 persons, Aurore Bergmann project manager and UX designer, Emmanuel Jeanneau PHP developer and Jan Tonellato as art director, web designer and html coder.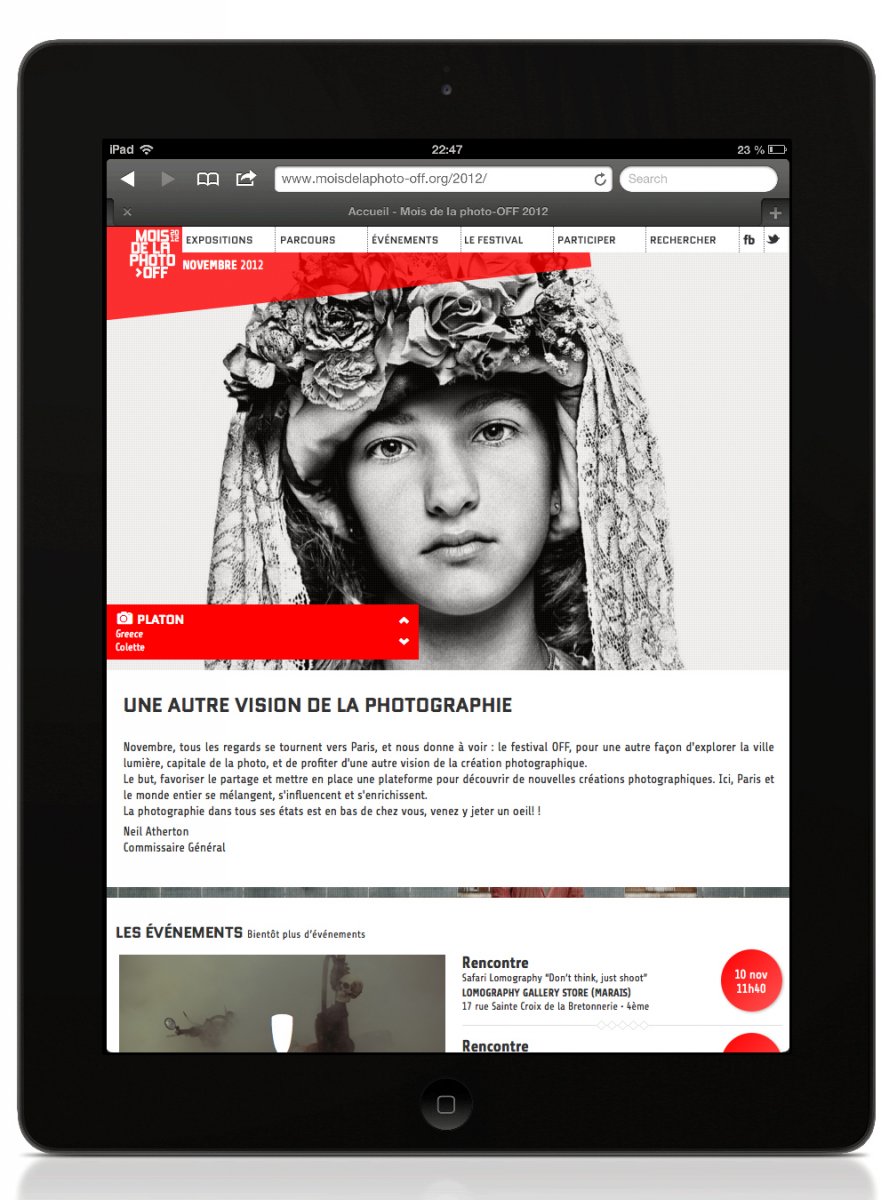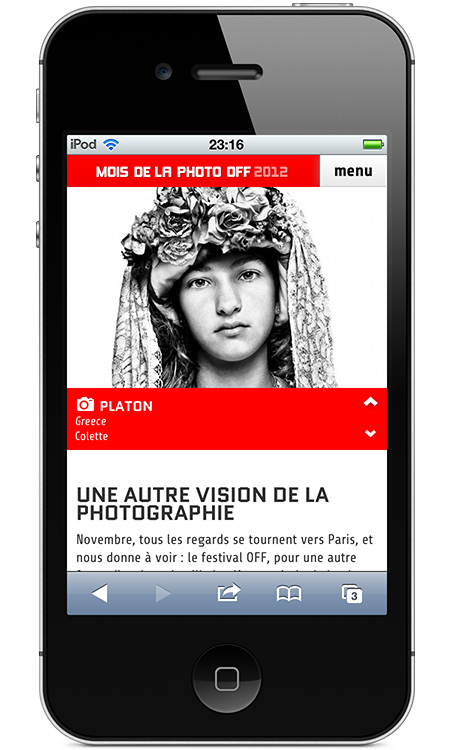 Verwandter Artikel
Moshik Nadav Typography
Der israelische Schriftgestalter Moshik Nadav veröffentlicht seine neue Schrift Paris Pro, eine überarbeitete ...
Submitted by Jannick Choon W... on 30.11.2012
Nächstes Portfolio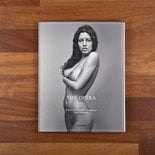 Der ästhetische und inhaltliche Reichtum sowie die lange Tradition undKlassik der Oper als ...
Submitted by Wessinger und Peng on 12.10.2012
Vorheriges Portfolio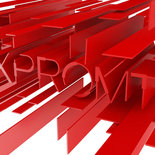 The Words are transformed into sculptural objects, with a stark, monumental feel.. This series of ...
Submitted by Samson Shafran on 08.10.2012
in Design