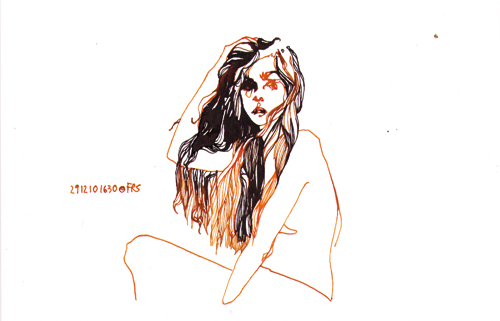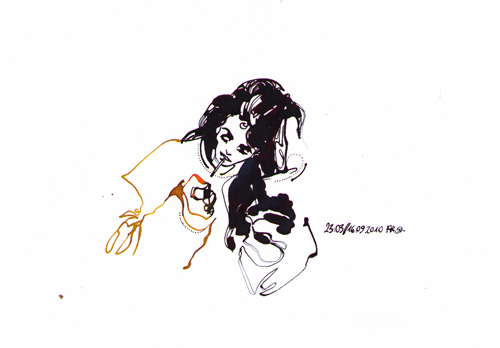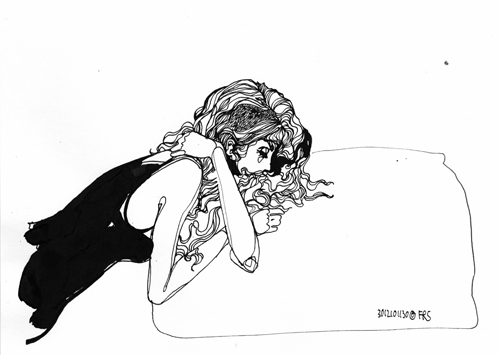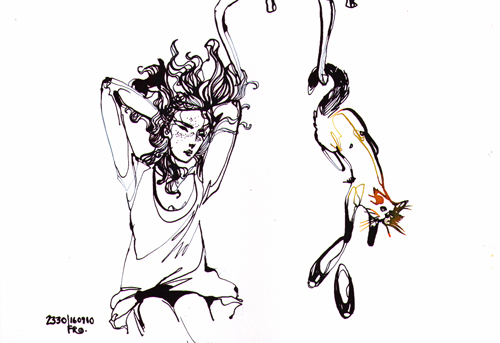 Jenny, say "hi". is a series of about 100 ink-drawings, showing girls
in all sorts of situations and feelings.
The work was nominated for Aaber Award in 2011.
For more please visit www.franziskaromana.de.
Verwandter Artikel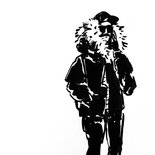 Franziska Romana has created a series of 25 simple brush-drawings portraying differently styled men ...
Submitted by Franziska Romana on 26.04.2012
in Illustration
Nächstes Portfolio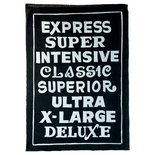 conceptual work about ‹consumption›. the triptych shows a collection of ‹catchy words›. all the words were collected ...
Submitted by Marcus Kraft on 06.04.2012
in Design
Vorheriges Portfolio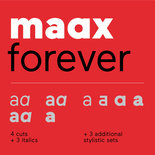 Maax is a sans serif typeface including 4 cuts (Regular, Medium, Bold and Black), 3 italics (Italic, Medium italic, ...
Submitted by Damien Gautier on 03.04.2012
in Typography