dot on. Dieser originelle Wandkalender lässt sich individuell nach den Wünschen des
Nutzers einrichten – mit praktischen, beschreibbaren Klebepunkten in fünf Farben. So kann
man Termine, Geburtstage, Feiertage und Ferien übersichtlich in den schlicht designten
Kalender einfügen. Entweder auf der schwarzen oder der weißen Kalenderseite.
Das Besondere dabei: Kein dot on sieht so aus wie ein anderer – da sich jeder andere
Farben aussucht, andere Termine hat, die Klebedots und Farben völlig anders einsetzt und
nutzt. Aber es ist ja auch kein Tag wie der andere. Und erst recht kein Jahr. Das sieht man
spätestens, wenn man seinen Planer am Jahresende ansieht. Und dann kann man sich
hoffentlich beruhigt zurücklehnen, Punkt für Punkt noch ein Mal in Erinnerung rufen und
glücklich feststellen, dass die letzten 365 Tage alles andere als grau waren!
Der dot on ist multifunktional, persönlich und etwas ganz Besonderes für alle, die
Flexibilität, Funktionalität und Design in einem wollen. Zu haben ist das gute Stück in
diesem Jahr in zwei Versionen – einem großen Wandkalender und einem Viermonatsplaner –
unter: www.dot-on.de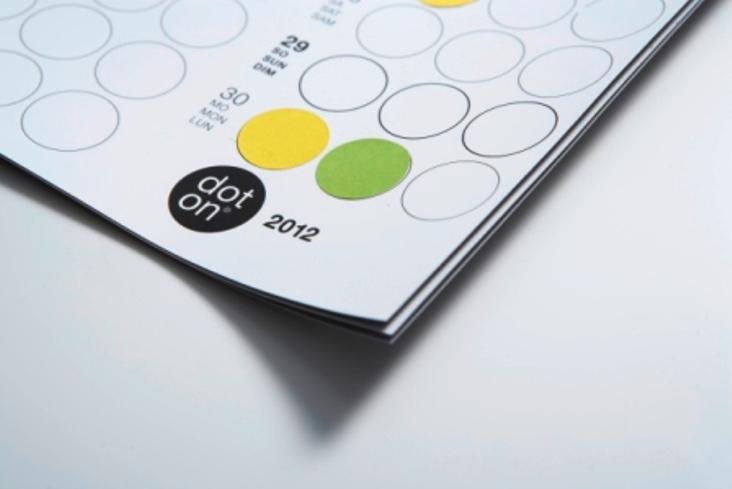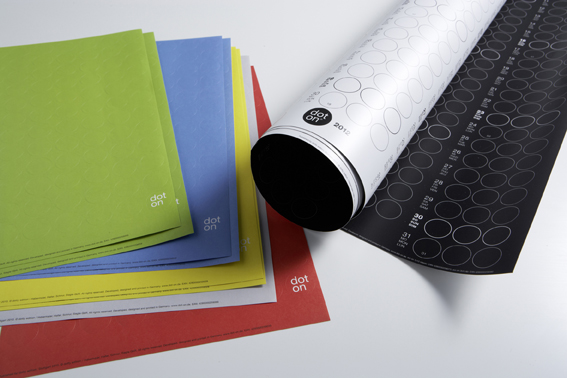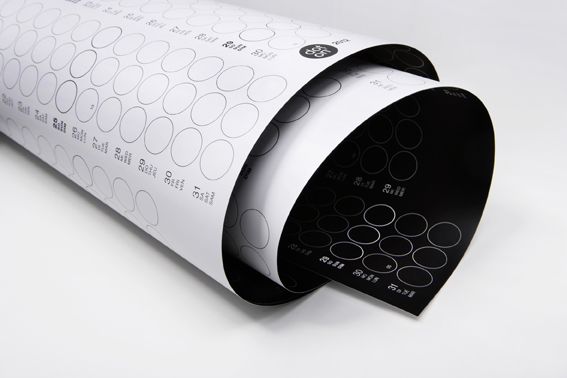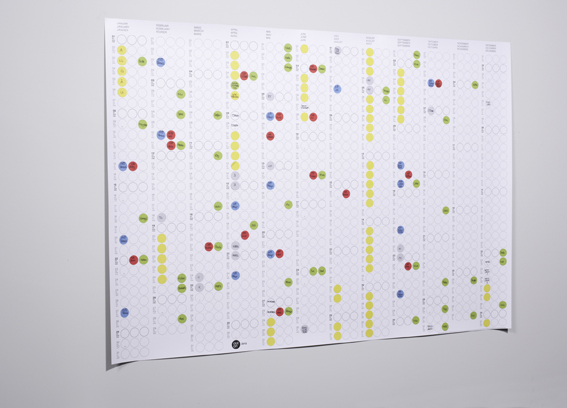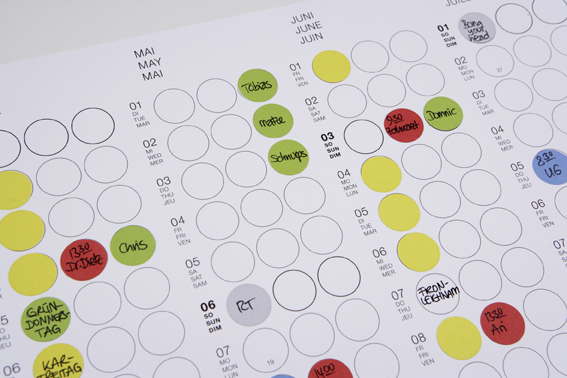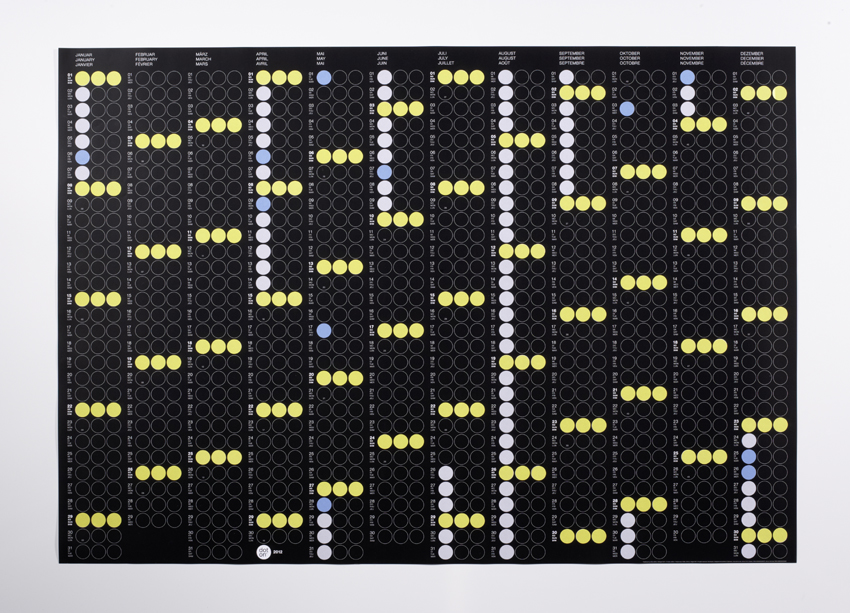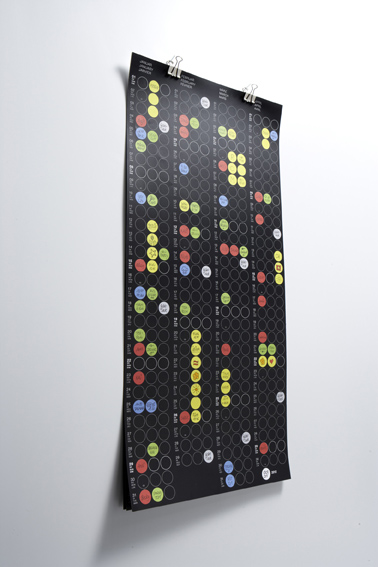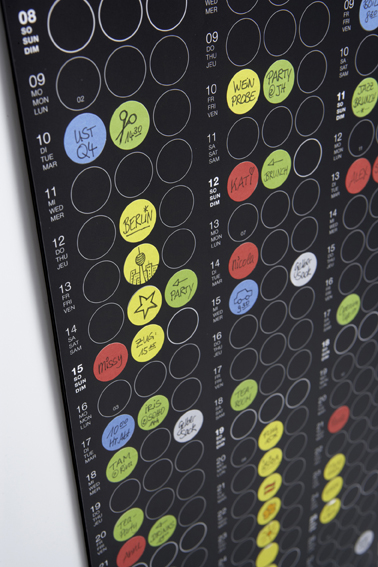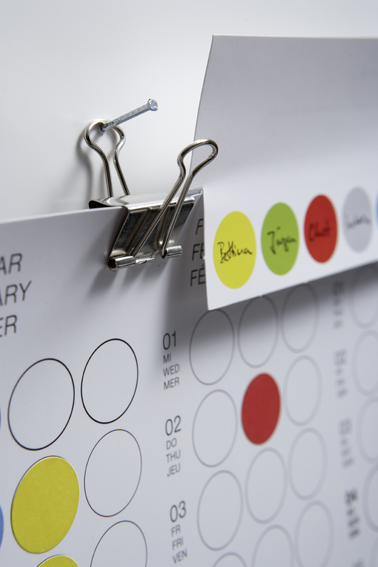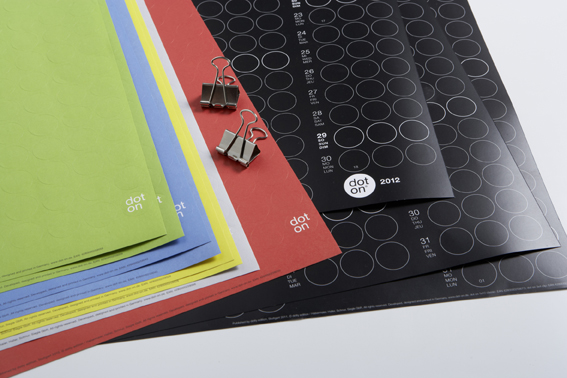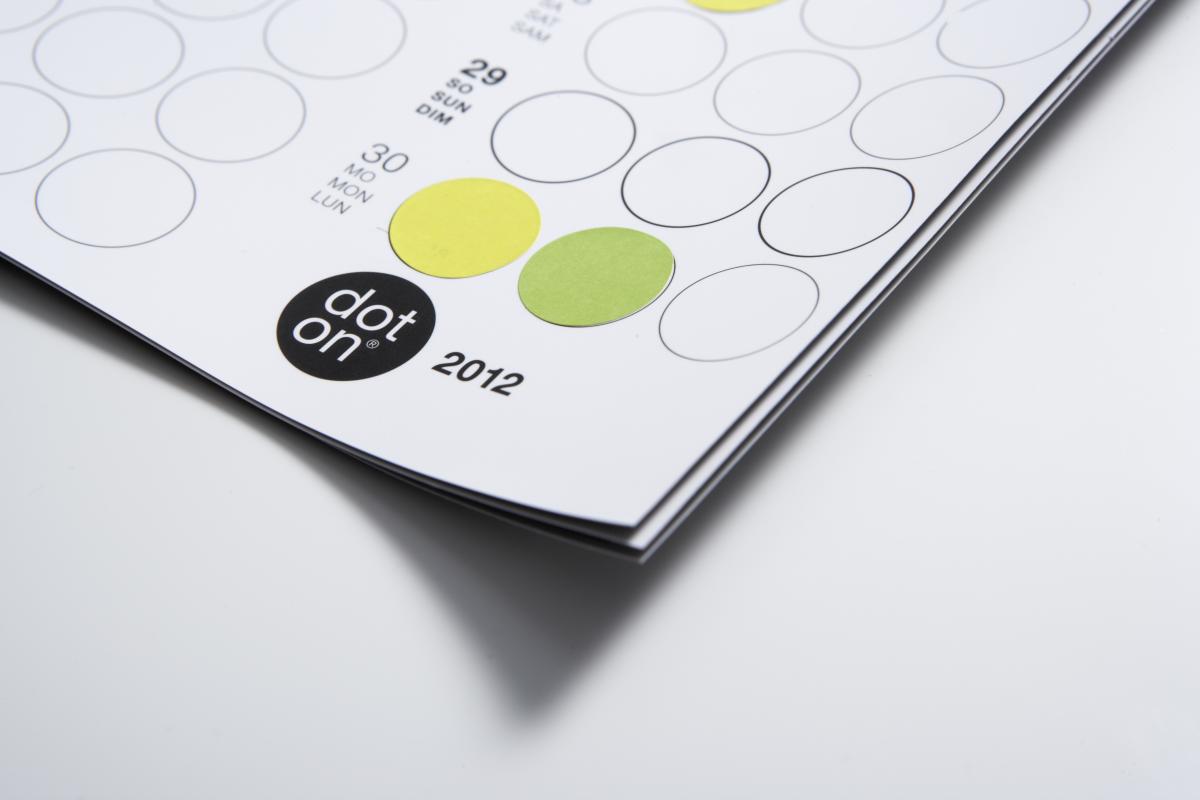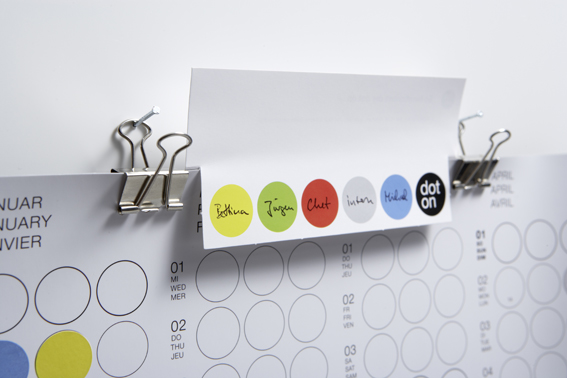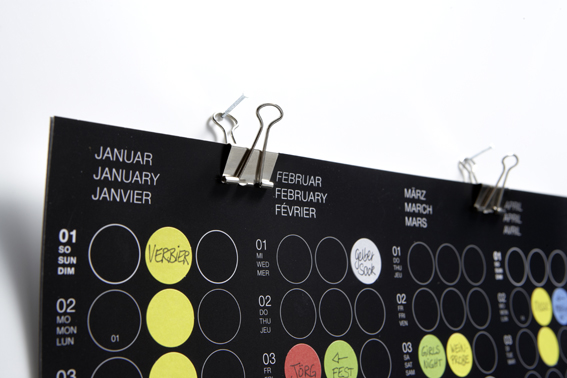 Verwandter Artikel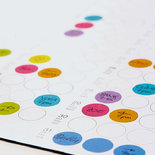 2013 richtig punkten! dot on – der Wandplaner mit den bunten Klebepunkten. Großformatige Posterkalender an ...
Submitted by dotty edition on 23.08.2012
in Design
Nächstes Portfolio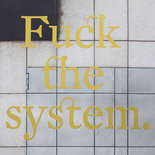 Diplomarbeit an der FH Bielefeld, betreut von Prof. Dirk Fütterer Wintersemester 2010/2011 Unser Zeitalter ist ...
Submitted by Mario Biehs on 05.10.2011
in Design
Vorheriges Portfolio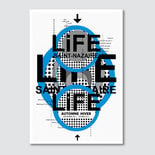 For the most part I work in the cultural sphere. My clients are entertainment venues for theatre or dance ; concert ...
Submitted by pierre.k on 05.10.2011
in Graphics