"Dear Universe…" ist eine spielerische Hommage, eine typographisch inszenierte und nicht zwingend ernstgemeinte, kleine Bitte ans Universum.
Die Typography ist filigran in schwarzen Karton geschnitten, die zweite Ebene besteht aus einem neonpink- oder neongrün-farbenen Leuchtpapier.
Die Auflage ist auf insgesamt 100 Stück limitiert, 50 St. je Farbe – die Rückseite ist zusätzlich graviert und von Hand gestempelt.
Eine gemeinsame Arbeit von:
Steffen Heidemann / Viktoria Klein
Mehr Informationen:
www.stellavie.com/home/de/produkte
Oder via E-Mail:
preorder@stellavie.com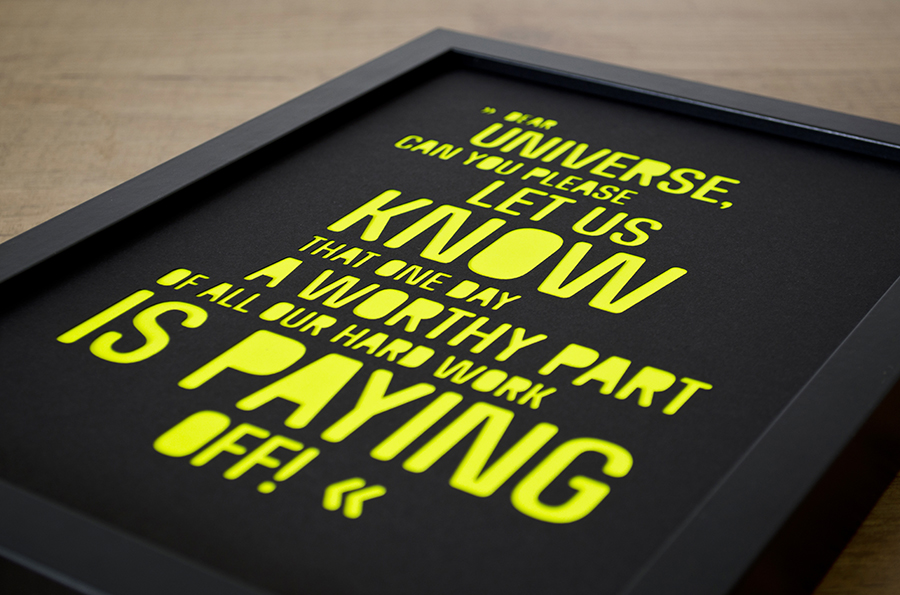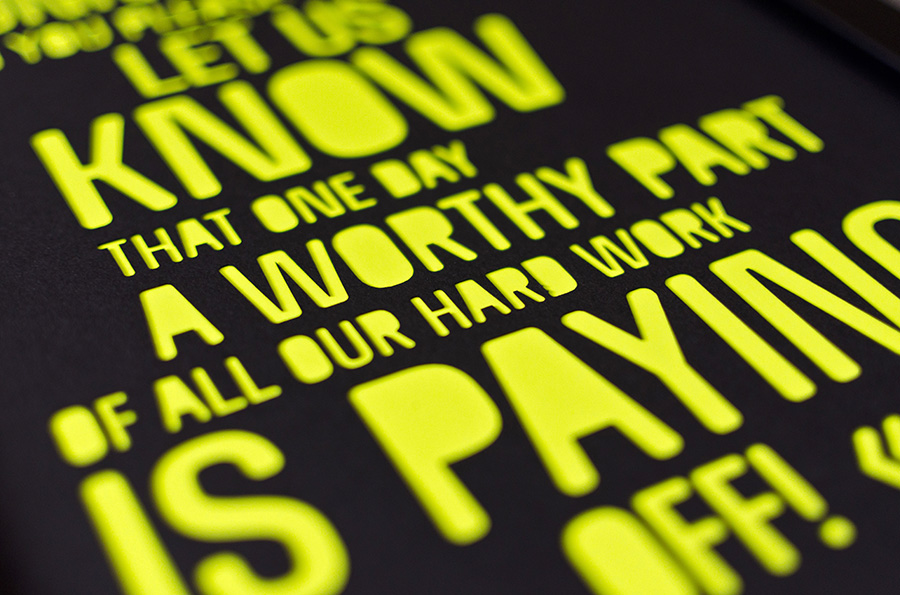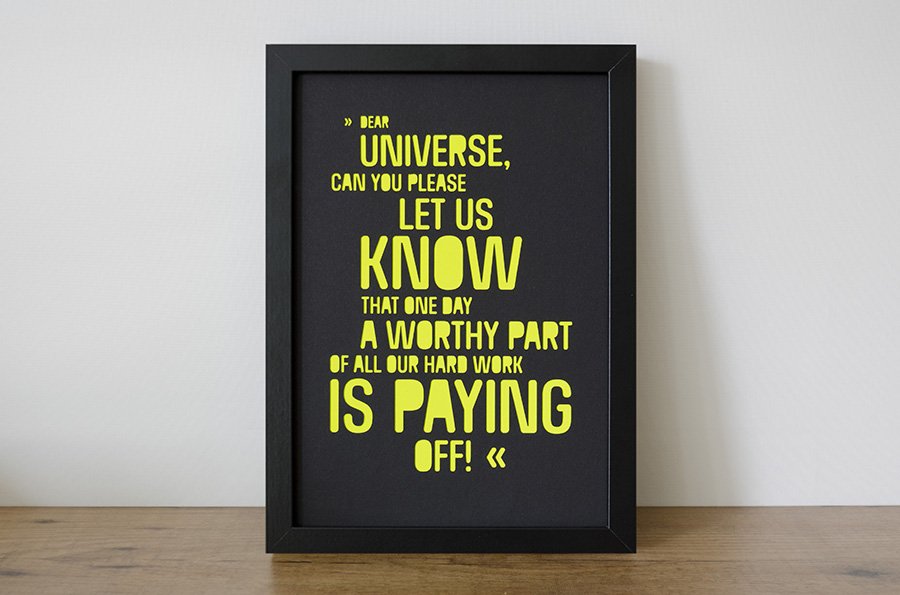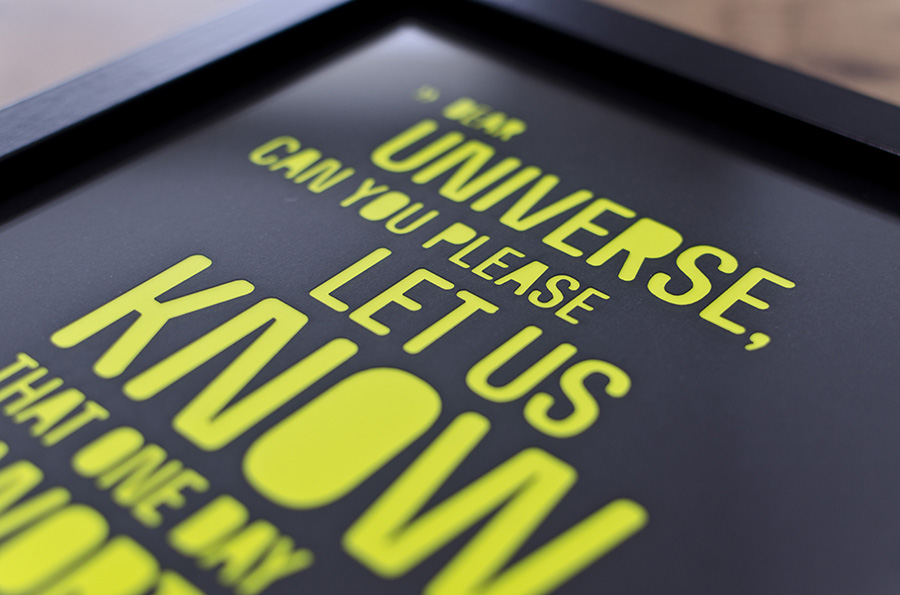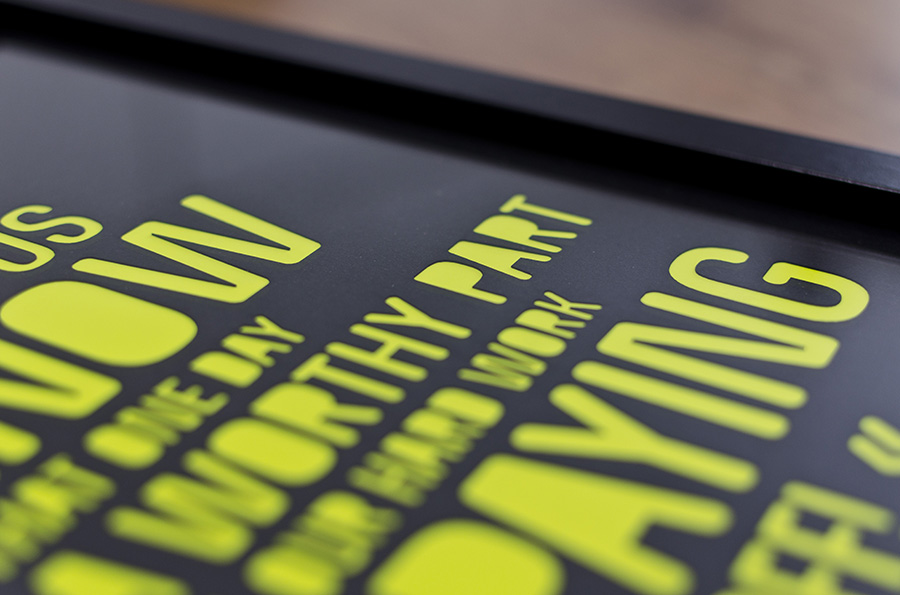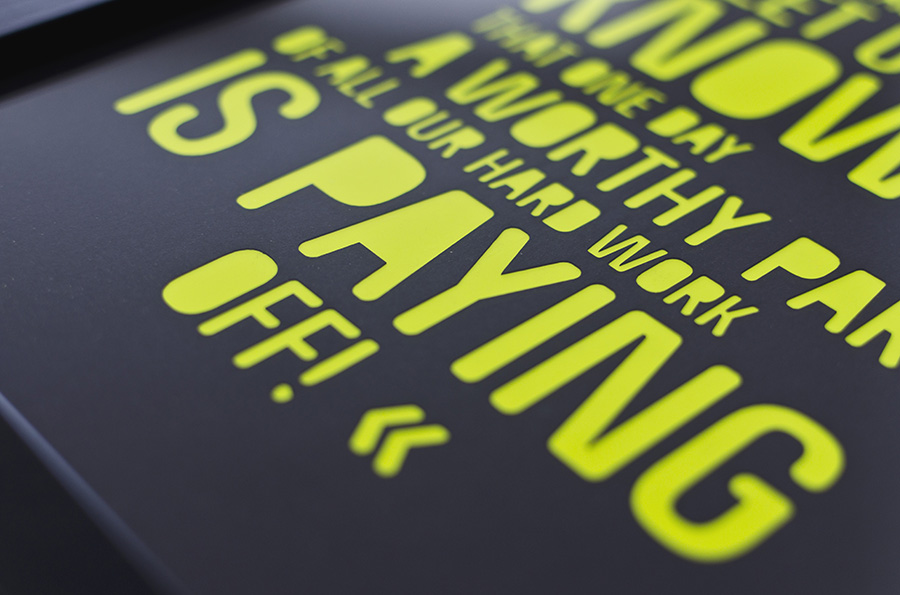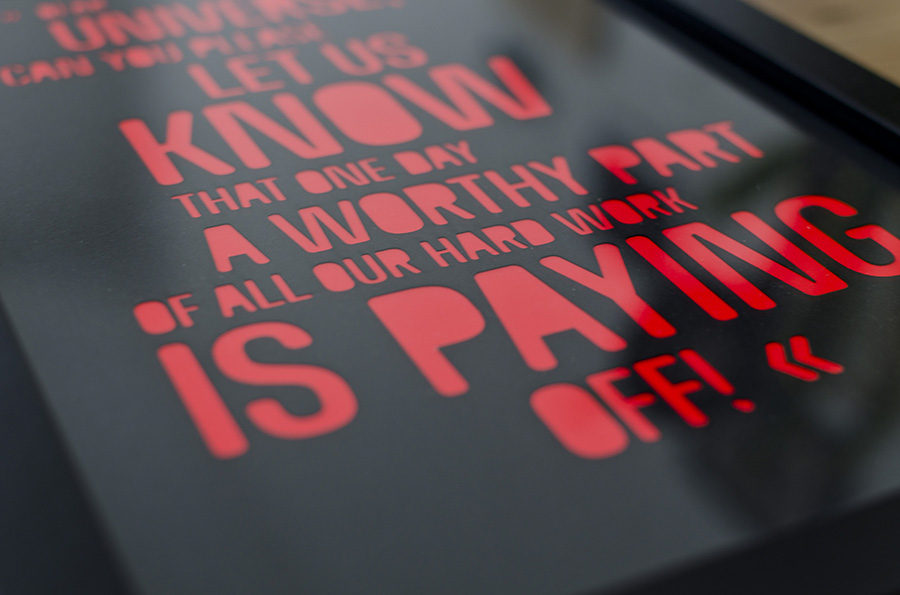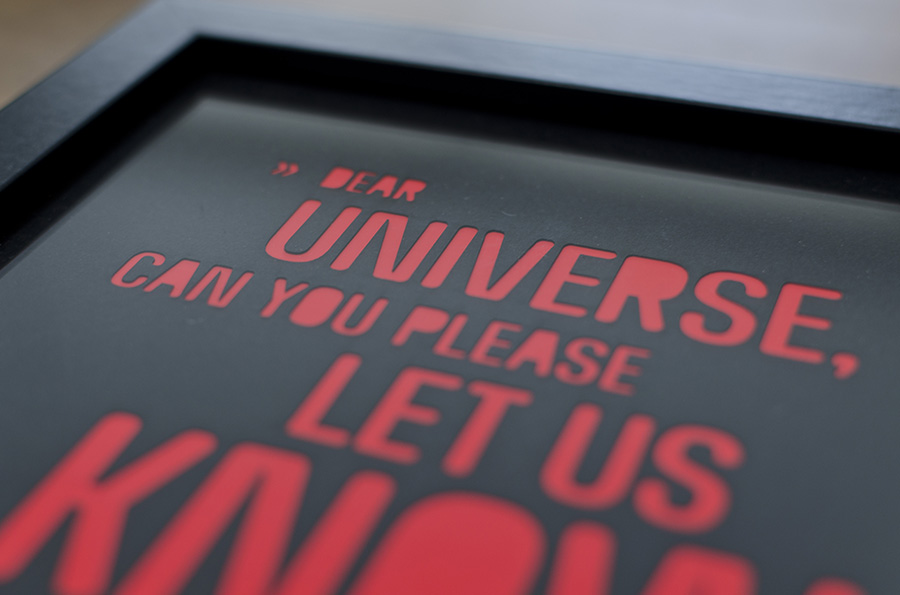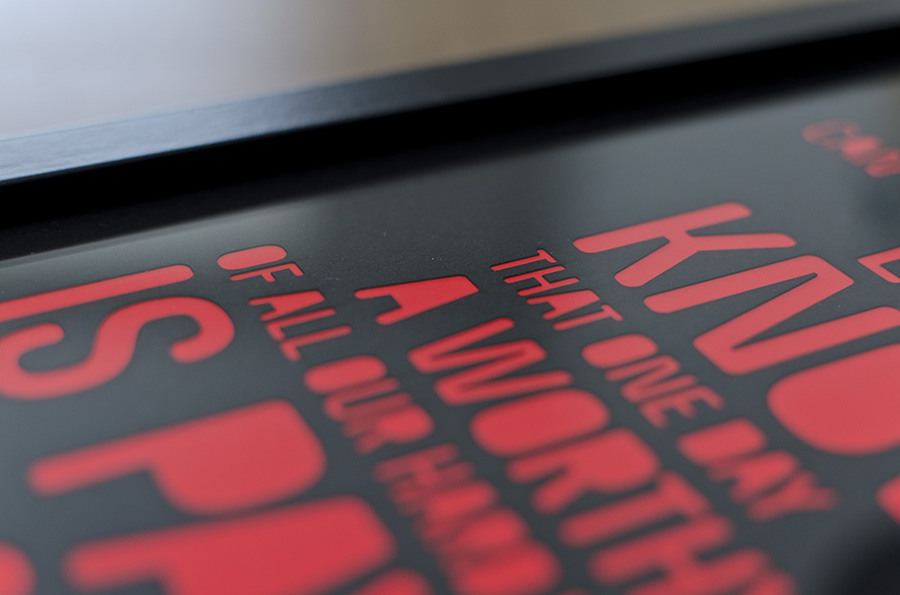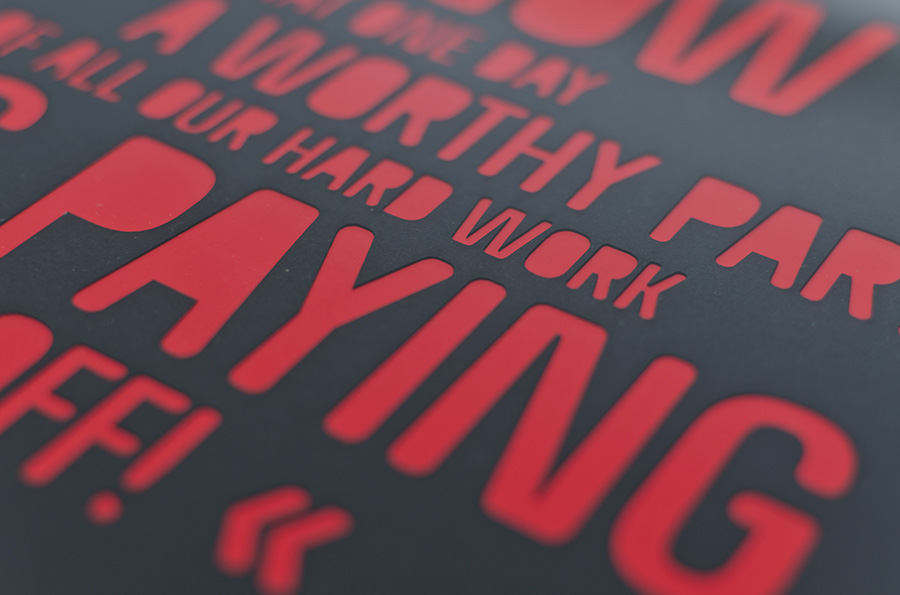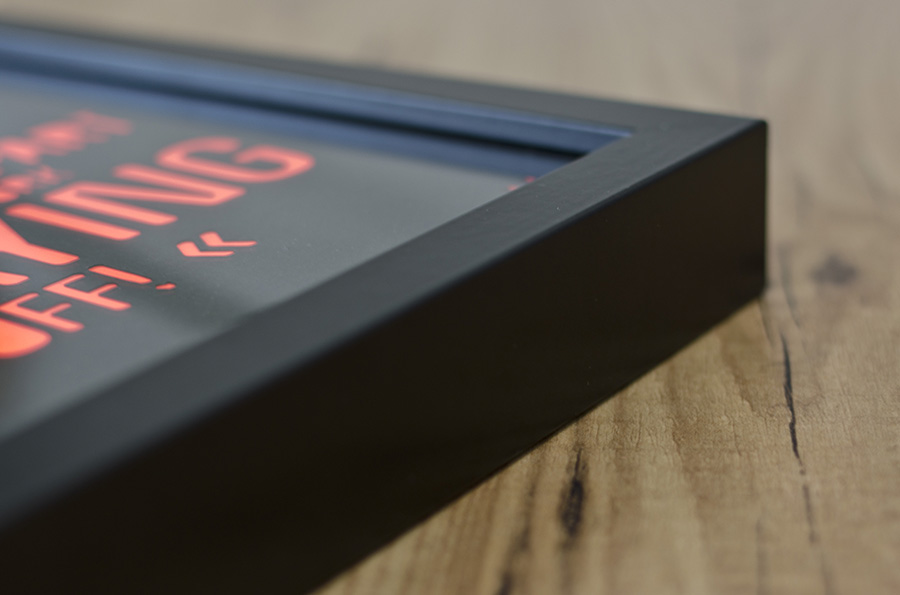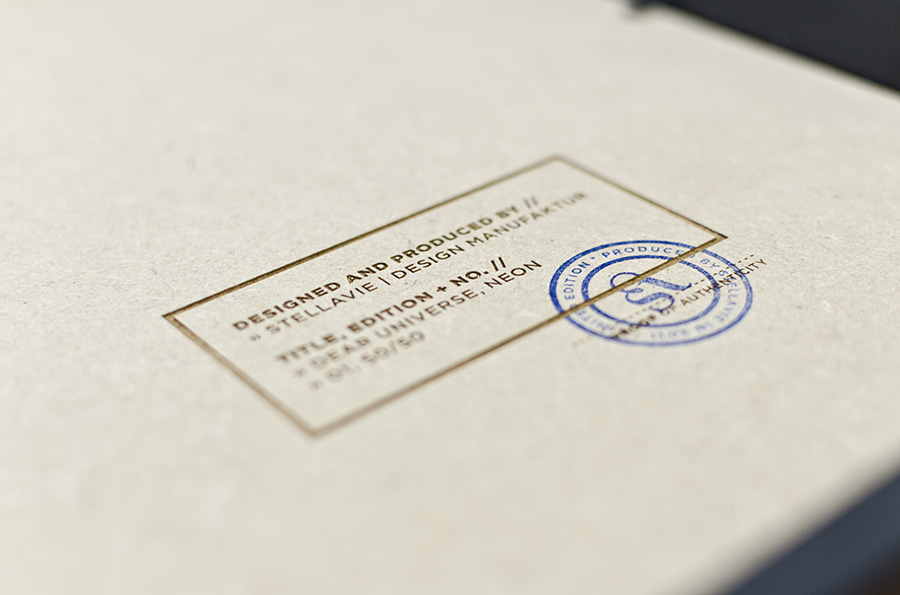 Verwandter Artikel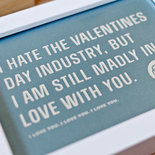 "I hate the valentines day industry, but i am still madly in love with you." Eine gemeinsame Arbeit ...
Submitted by stellavie desig... on 04.02.2012
in Typography
Nächstes Portfolio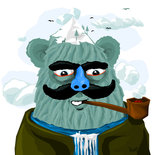 Submitted by maurice on 10.01.2012
in Illustration
Vorheriges Portfolio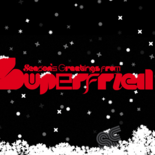 That time of year is upon us again when we try to think about the important, deeper aspects of life rather than ...
Submitted by superfried on 06.01.2012
in Typography