Die Daily Monster MONSTER MAKER App für iPhones und iPads ist der neuste kreative Auswuchs von Designer Stefan G. Bucher's populärem DailyMonster.com Projekt. Mit der App kann jetzt jeder beim Spaß mitmachen und eigene Monster bauen und verschicken. Wie bei Bucher's videos fängt jedes neue Monster mit einem Druckluft-geblasenem Tintenklecks an, der sich in der App beliebig bewegen und skalieren läßt. Danach kann man sich unter mehr als 200 Teilen Augen, Münder, Arme und Beine aussuchen und platzieren. In der neuen Feiertagsversion gibt es auch Weihnachtsmützen, Tannenbäume und vieles mehr. Sogar ein Rentiergeweih ist dabei.
Fertige Moster lassen sich ins Photoalbum speichern, als e-mail versenden, oder sie können direkt zu Facebook oder Twitter geschickt werden. Als besonderes Extra kann man sein Monster auch direkt über Zazzle als T-shirt oder Kaffeetasse bestellen.
Die App ist im iTunes App Store erhältlich.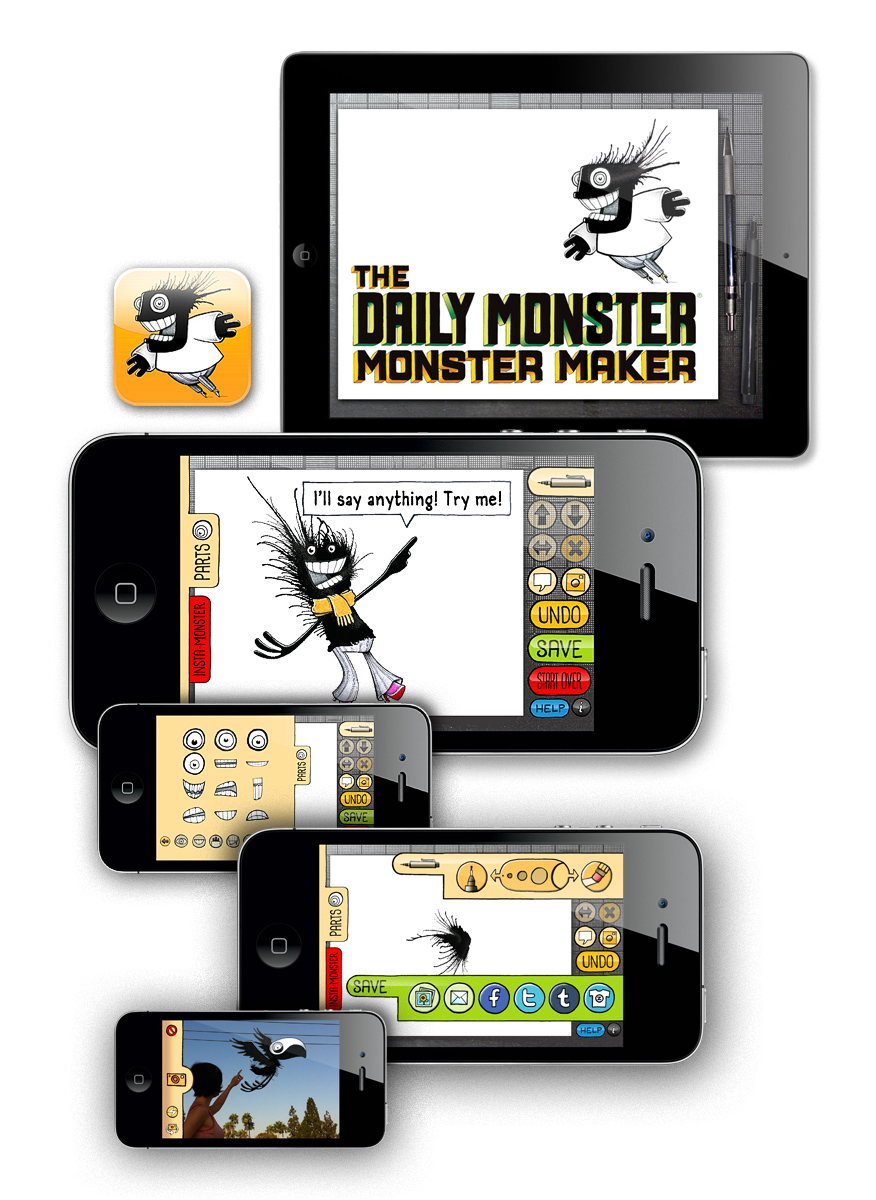 Verwandter Artikel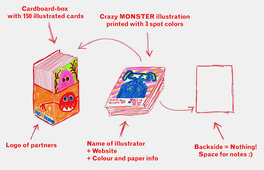 Deadline: 12. März 2014
Wir, die Herausgeber des Slanted Magazins und anderer Publikationen ...
Submitted by Julia on 04.03.2014
Nächstes Portfolio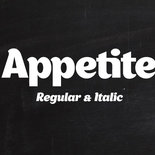 Appetite is a bold sans font with a lot of sweet ligature glyphs. Specially designed for logotype, ...
Submitted by deniserebryakov on 12.12.2011
Vorheriges Portfolio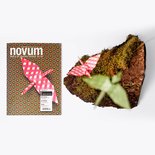 Für die novum 1/12 Ausgabe lieferte Rupa Design das Titelbild. Das Motiv wurde gänzlich aus Papier gestaltet. Der ...
Submitted by rupadesign on 06.12.2011
in Design