This poster is designed to a calligraphc workshop on School of Design Altos de Chavon, Dominican Republic.
Verwandter Artikel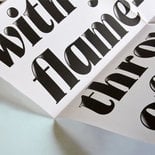 To celebrate the re-launch of the filthymedia website we produced a limited run of posters advertising 'Filthy Black ...
Submitted by filthymedia on 06.06.2011
in Graphics
Nächstes Portfolio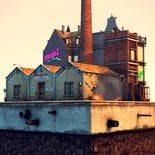 «SECRET ISLAND» – Zwischen Traumwelt und Realität. Zwischen Vergangenheit und Zukunft. Zwischen Abreise und Ankunft. ...
Submitted by dschmid on 20.09.2011
Vorheriges Portfolio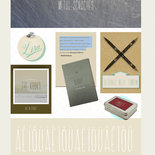 Adelaida is a brand new handwritten font, designed in a light weight, uppercase, condensed style. OpenType Mac/Win ...
Submitted by beppeartz on 13.09.2011
in Typography