Maax is a sans serif typeface including 4 cuts (Regular, Medium, Bold and Black), 3 italics (Italic, Medium italic, Bold italic) and 4 glyphs sets (standard set and 3 additionnal sets: geometrical, modern, grotesk). Each sets contains more than 470 glyphs. Maax is an opentype font. Designed by Damien Gautier and Quentin Margat (Bureau 205: www.bureau205.fr). Maax is presented on www.editions205.fr.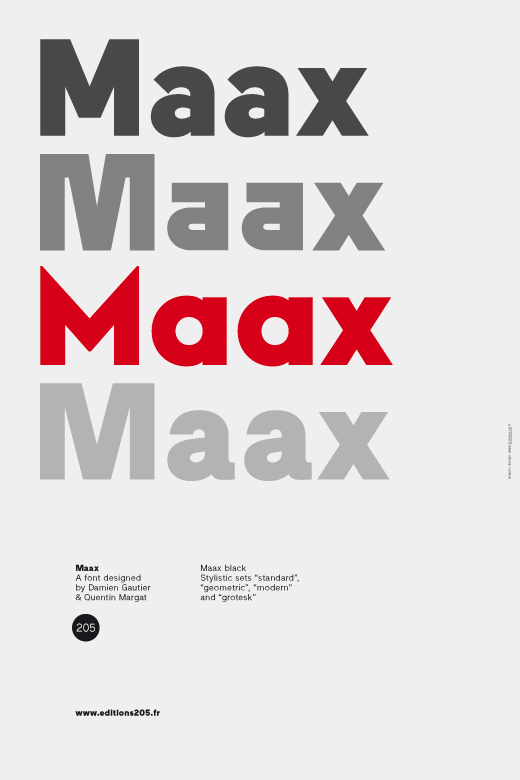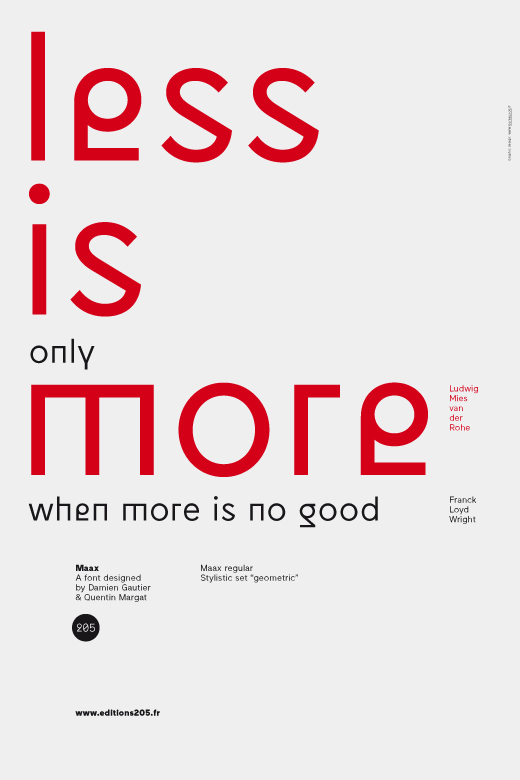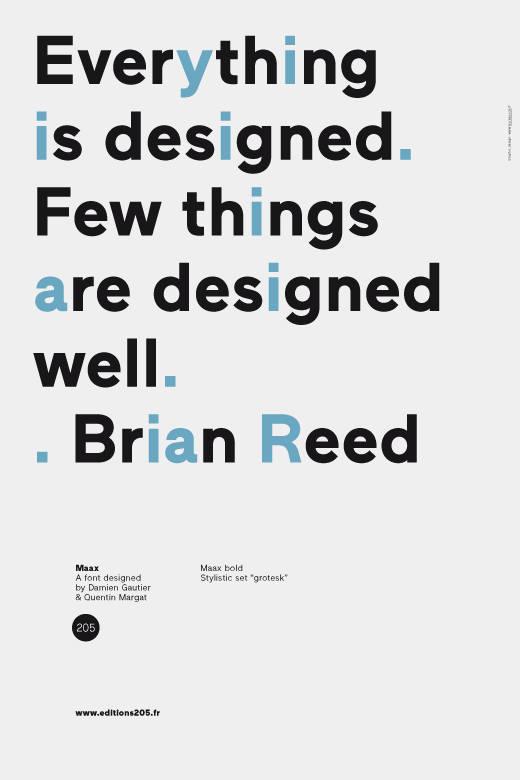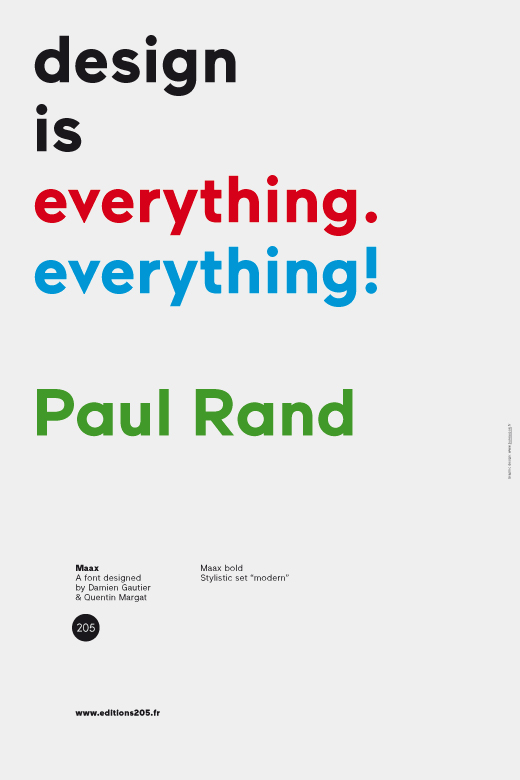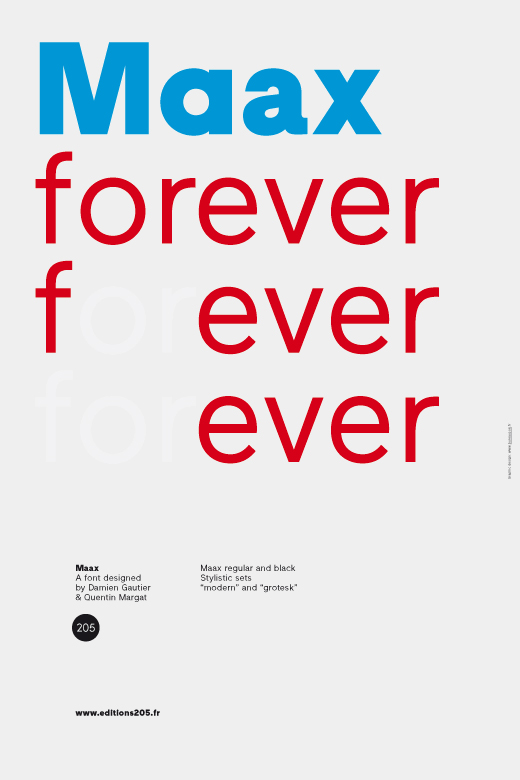 Verwandter Artikel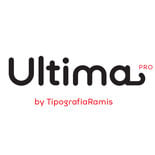 Ultima Pro is a geometric sans serif typeface family of eight styles – light, regular, bold and black in roman and ...
Submitted by tipografiaramis on 25.08.2013
in Typography
Nächstes Portfolio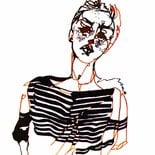 Jenny, say "hi". is a series of about 100 ink-drawings, showing girls in all sorts ...
Submitted by Franziska Romana on 04.04.2012
in Illustration
Vorheriges Portfolio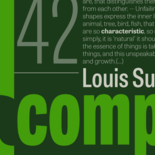 Tablet Gothic Graphic designers of any nationality and background know very well that the art of composing titles ...
Submitted by TypeTogether on 02.04.2012
in Typography