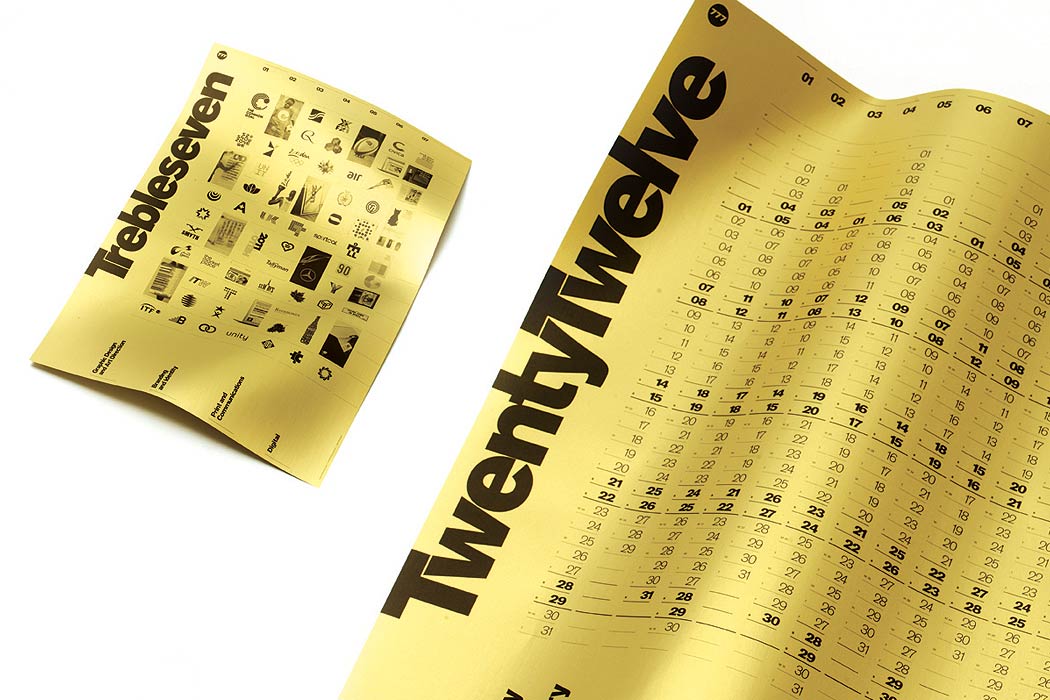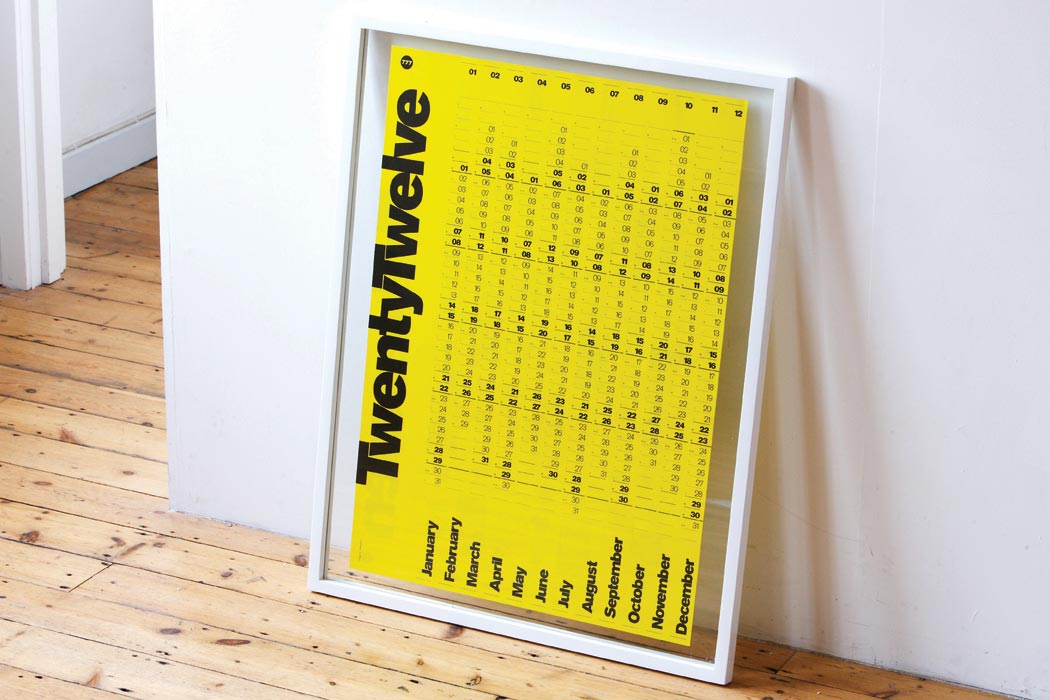 Trebleseven TwentyTwelve Calendar / Poster
The calendar side is based on a 15 column grid across the full width of an A1 sheet — A dual function piece — The A1 calendar can be folded into a 5 column fold out A1 length mailer, which allows for less expensive and easier posting of the calendar. The reverse of the calendar features selected Trebleseven branding/design projects.
Available from www.trebleseven.com
Verwandter Artikel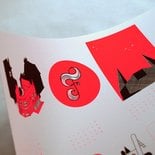 Auch für 2014 gibt es wieder einen Kalender von upstruct im Format A1 mit zwölf wunderschönen Monatsillustrationen ...
Submitted by upstruct on 16.12.2013
in Design
Nächstes Portfolio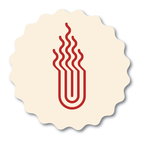 The Flames is an editorial structure in Folch Studio whose aim is to generate graphic lines of research through ...
Submitted by Folch Studio on 12.01.2012
in Design
Vorheriges Portfolio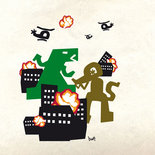 made from letters.
Submitted by maurice on 11.01.2012
in Illustration