Tribuna is a cult Slovenian student newspaper, in circulation from 1951 to 1998. It was revived in the summer of 2009, but since eleven years had passed, all that has remained of the newspaper was lost, apart from the pieces in the National Library of Slovenia, so it had to be rebuilt.
Tribuna is published every month and tries to approach a premeditated topic every issue. It offers to the editors, photographers and illustrators a chance to push themselves in the professional publishing industry by getting experience with each issue.
In November 2011, Tribuna was awarded the Brumen Award at the 5Biennial of Slovene visual communication, among a selection of newspapers and magazines. In addition, it has also been given the highest recognition of the Biennial: the Grand Brumen Award.
Previous & current editors : Robert Bobnič, Anej Korsika, Jurij Smrke, Aljaž Vindiš, Aljaž Košir, Miha Erjavec, Klemen Ilovar, Nejc Prah, Aleš Guid, Tanja Peček, Jasmina Sepetavc.
web: www.tribuna.si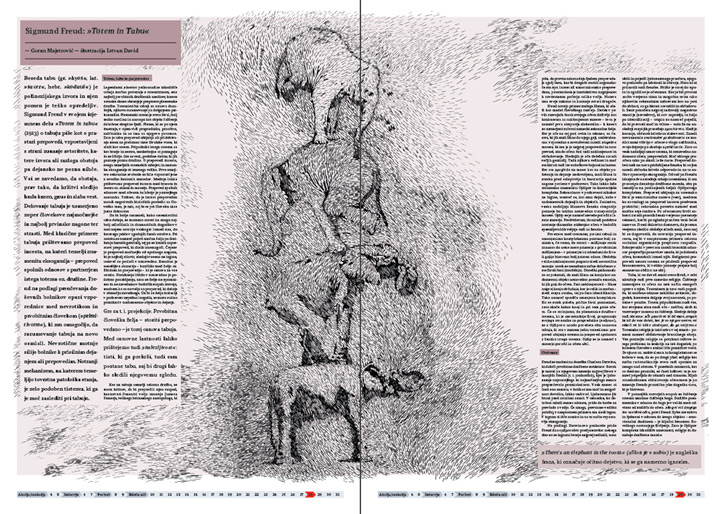 illustrations by david istvan from the 2010-2011 season.
illustration by david istvan published on 15 september 2010, 1 year before the United Colors of Beneton's UNHATE adds.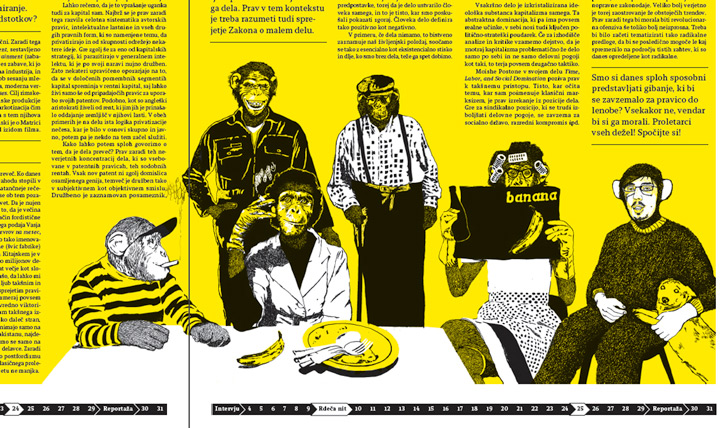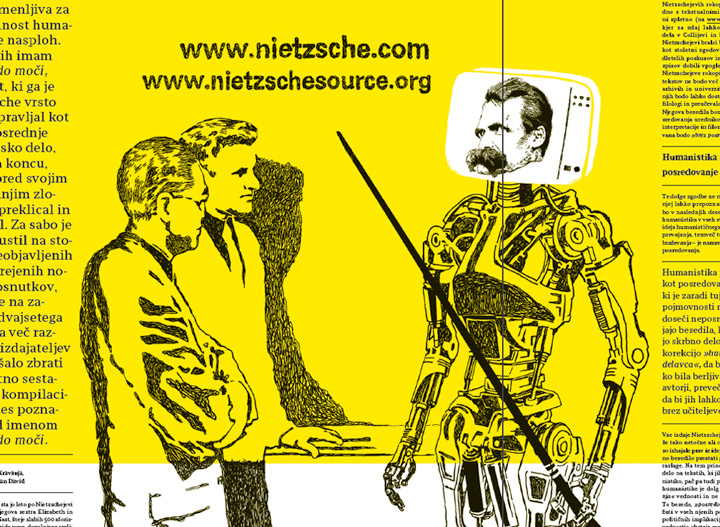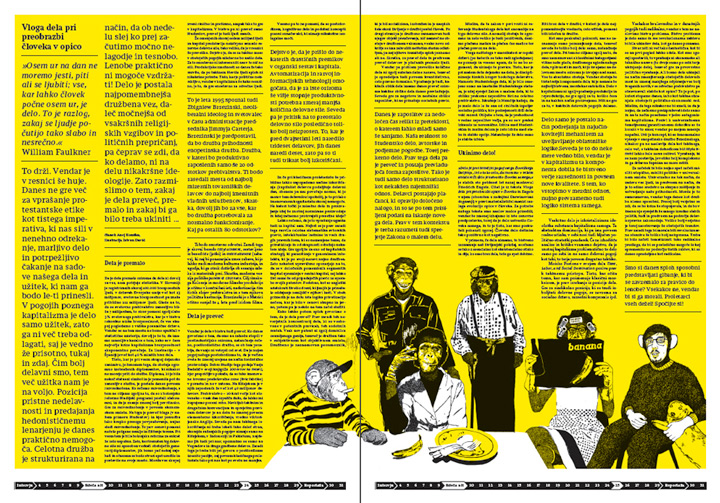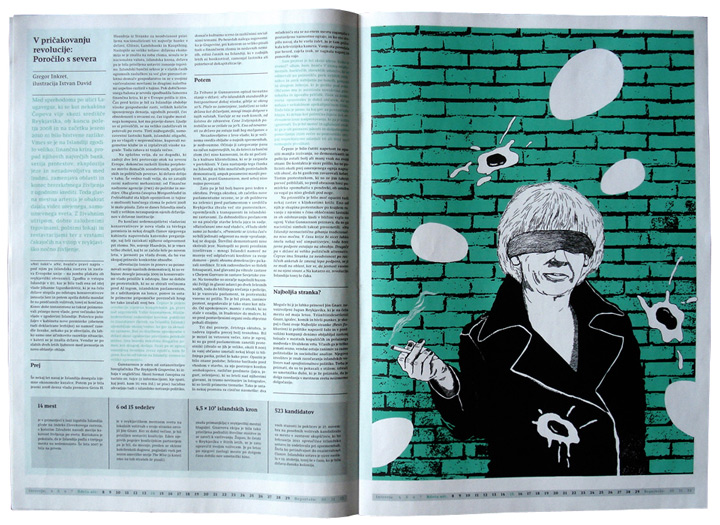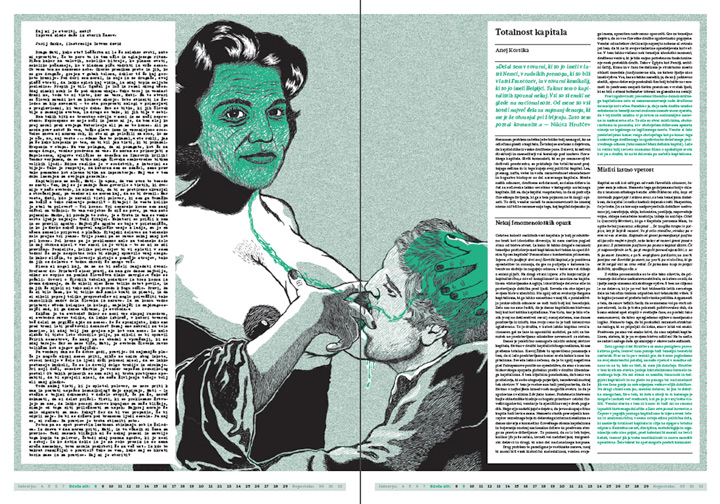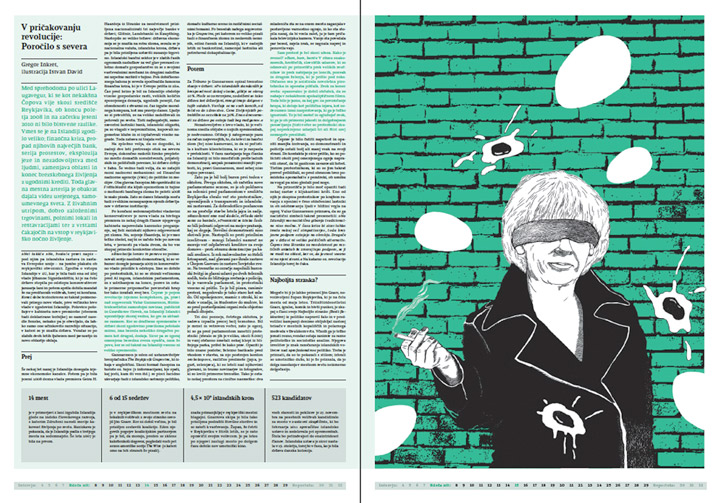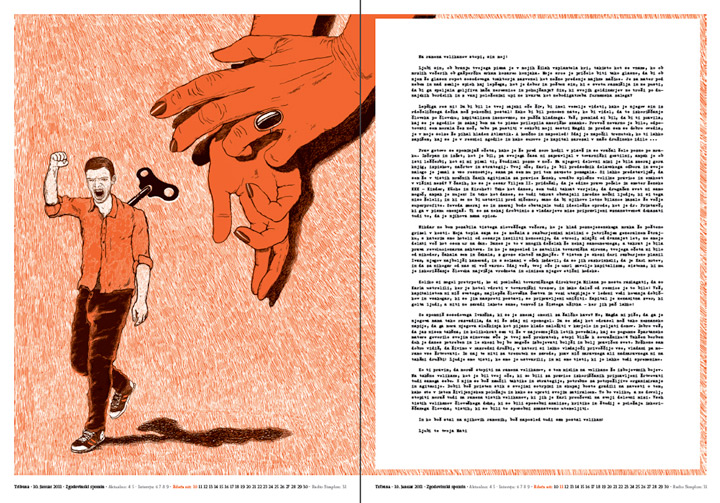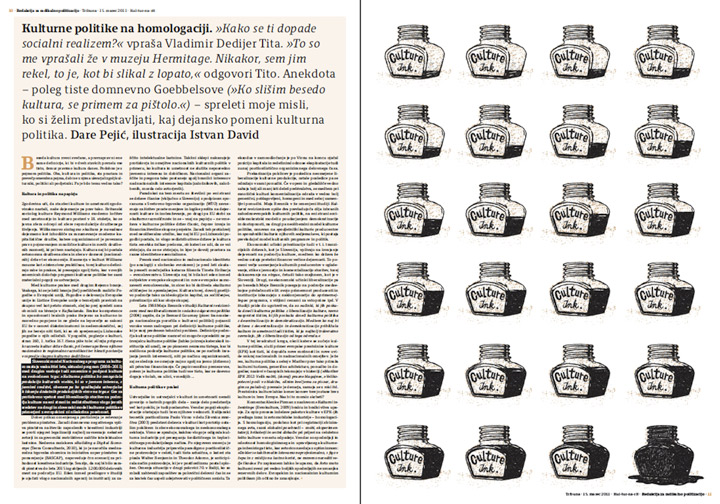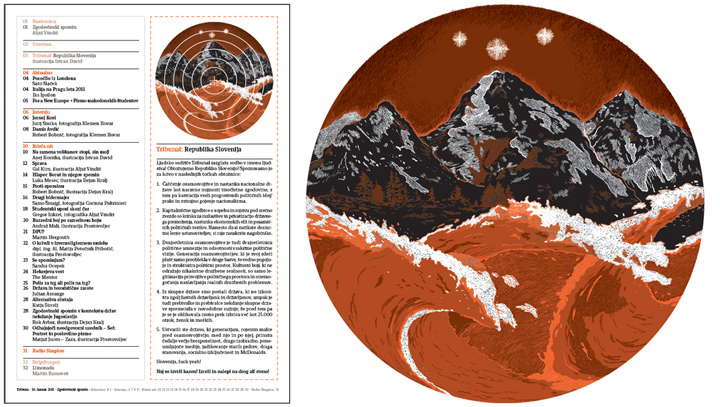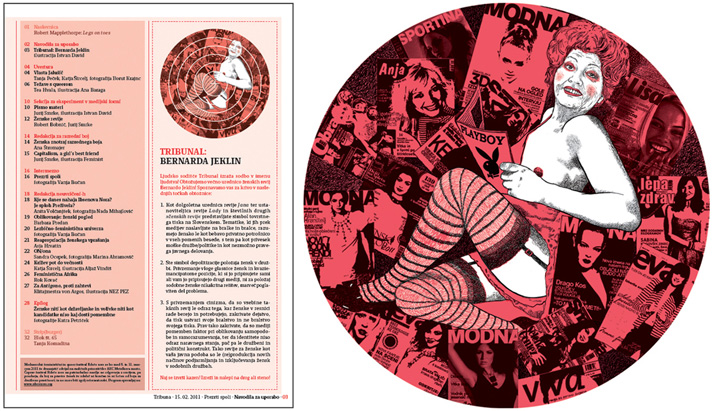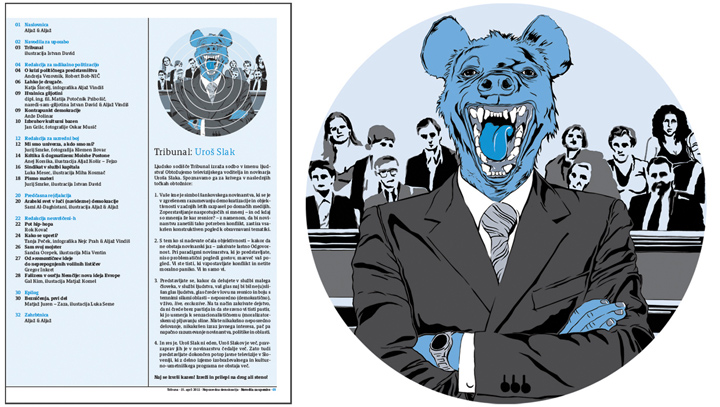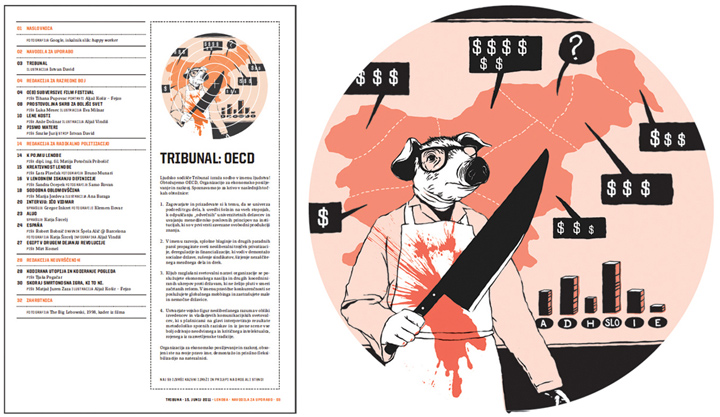 Verwandter Artikel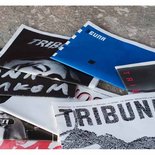 Current editors: Robert Bobnič, Jurij Smrke, Aljaž Košir, Klemen Ilovar, Nejc Prah, Jasmina ...
Submitted by David Istvan on 20.01.2012
in Illustration
Nächstes Portfolio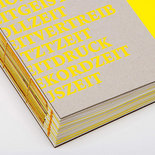 Zeit-Wörter – Sprache im Wandel der Zeit In dieser Masterthesis geht es um die Schnittstelle zwischen der ...
Submitted by nfi2677 on 19.01.2012
in Typography
Vorheriges Portfolio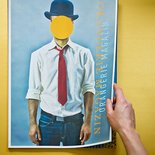 Die Orangerie e.V. ist ein in Augsburg ansässiger Verein, welcher Raum für junge Kultur bietet. Sie hat keine feste ...
Submitted by Regine Laas on 17.01.2012
in Typography