Current editors: Robert Bobnič, Jurij Smrke, Aljaž Košir, Klemen Ilovar, Nejc Prah, Jasmina Sepetavc.
Illustrators: Ana Baraga, Julijana Božic, David Istvan, Dejan Kralj, Matija Medved, Eva Mlinar, Miha Kosmač, Martyna Maryna Rzepecka, Mark Požlep, Mia Ventin, Anna Gabriela Trzpil.
web: www.tribuna.si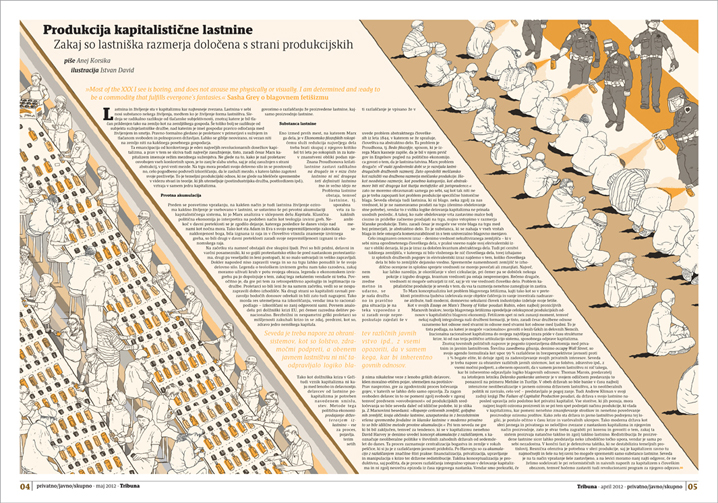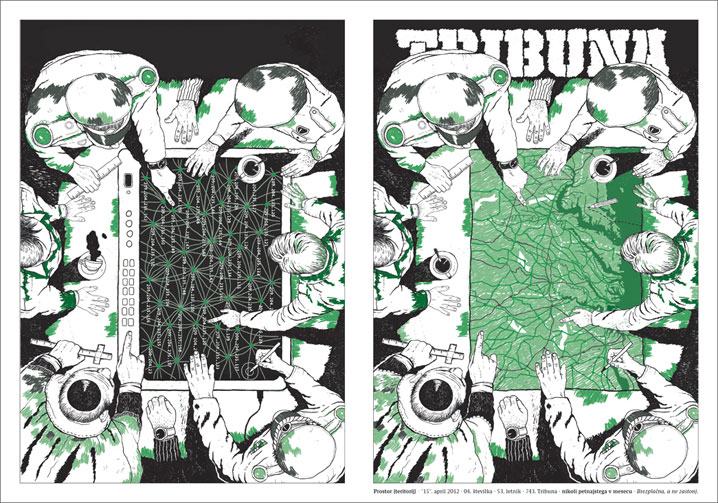 illustration by david istvan from the 2011-2012 season.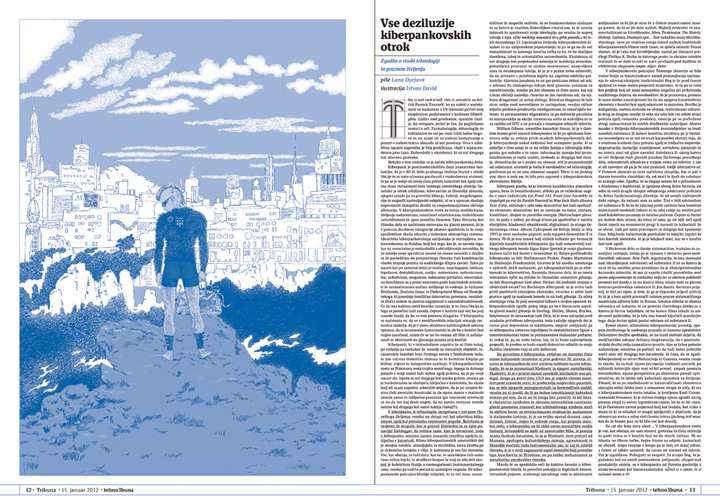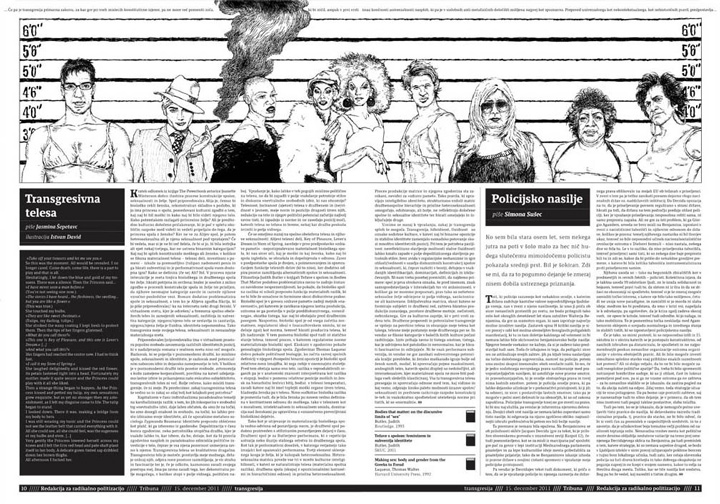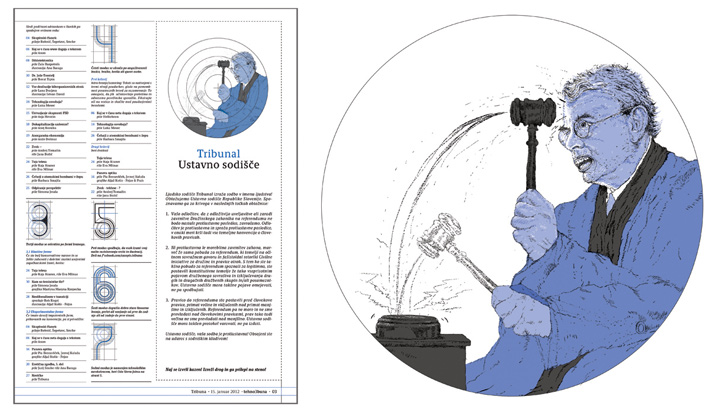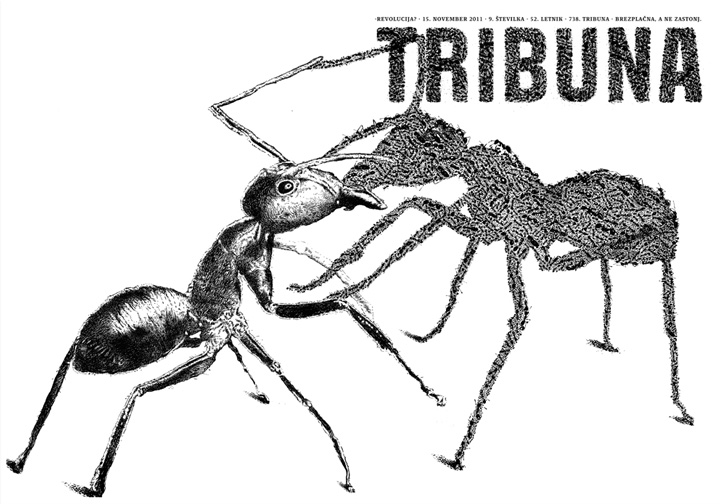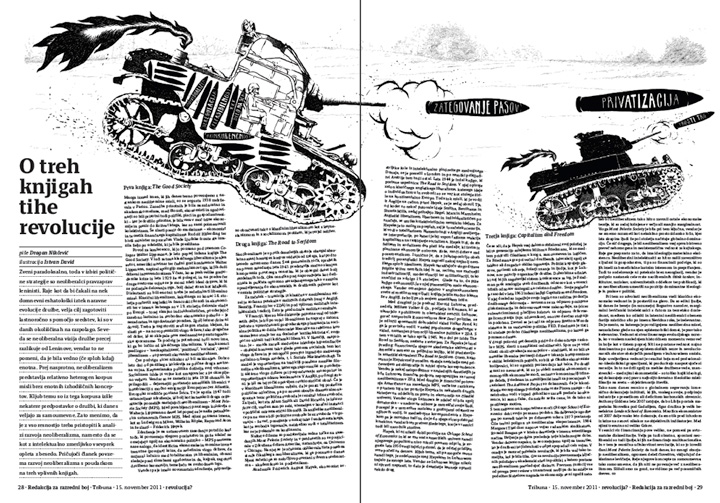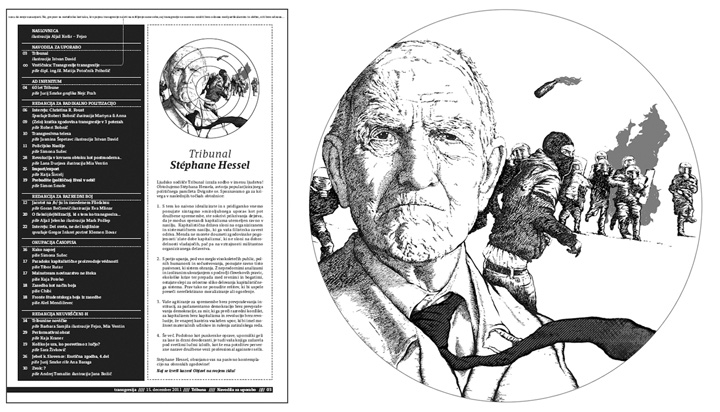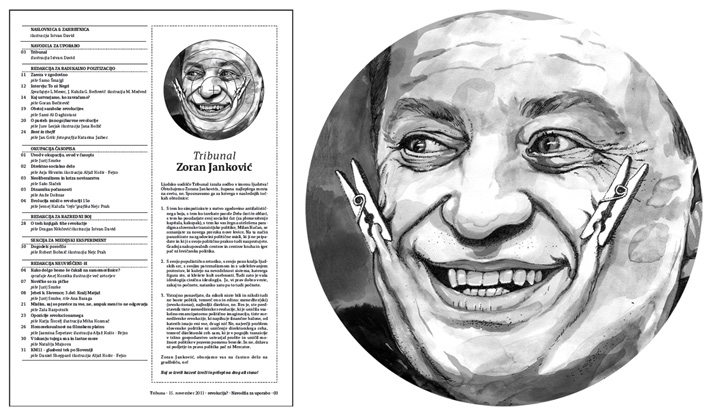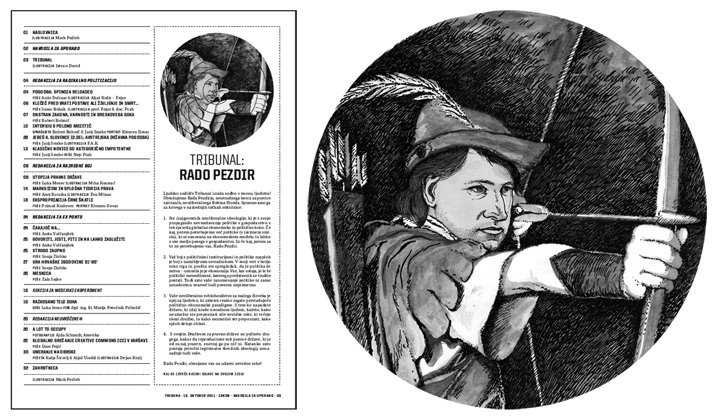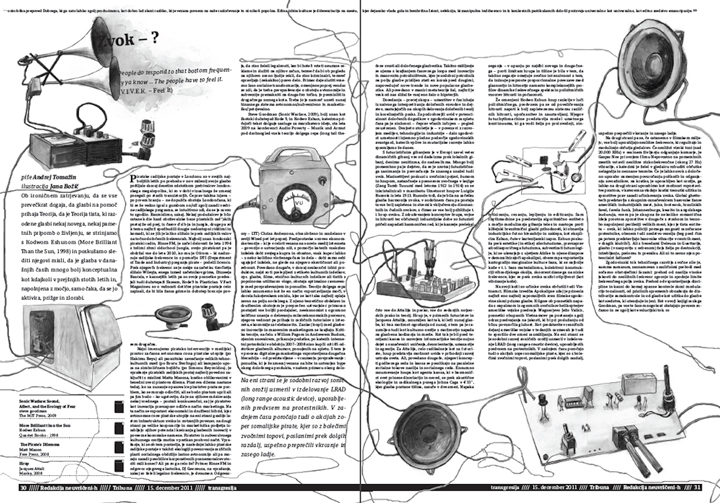 illustrations by Julijana Bozic for two articles about sound written by Andrej Tomažin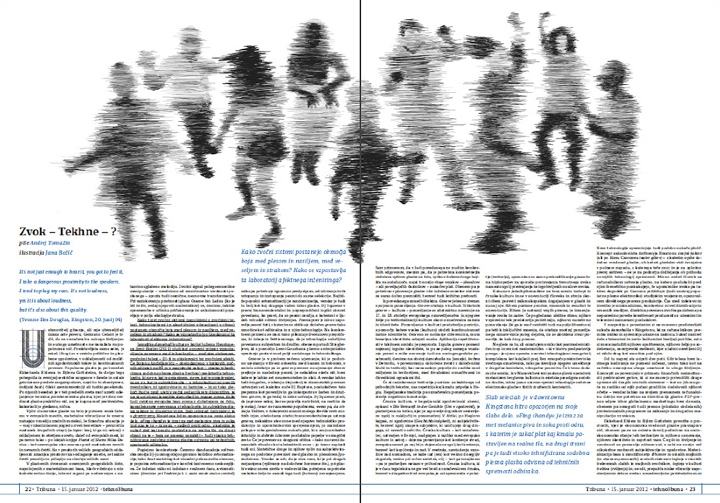 Verwandter Artikel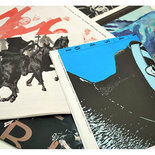 Tribuna is a cult Slovenian student newspaper, in circulation from 1951 to 1998. It was revived in the summer of ...
Submitted by David Istvan on 18.01.2012
in Illustration
Nächstes Portfolio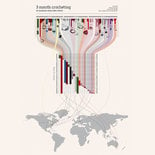 1. Infografik "3 month crocheting" Visualisierung meiner Häkelaktivitäten in den ersten drei Monaten 2009. Man kann ...
Submitted by ulaniulani on 22.01.2012
in Design
Vorheriges Portfolio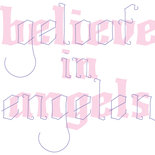 Angellocks is a multi-weight fraktur experiment, based on research into script and faith.The roots of western ...
Submitted by arthus on 19.01.2012
in Typography