The Rock hard, party harder event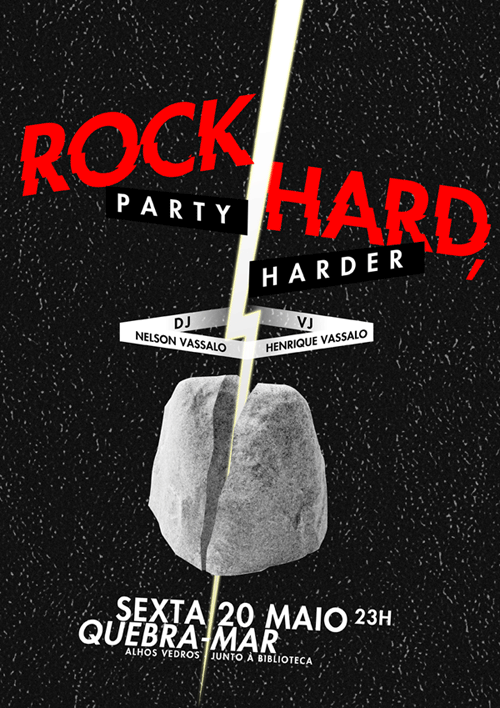 was just an excuse a very convincing friend of mine offered to a local bar owner to own the place for one night and have us listening our own plaslist for instance. Although it was basically a masquerade to make a party between friends at a - usually sailor/trashy, but very conveniently close and big - venue in our neighborhood in the suburbs of Lisbon, I actually had to make it look real and make some noise about it and took the chance to actually design its poster! I came up with the word play and then just played it literal but with some surreal rock n roll element in it. And made it flash, of course. This whole trick by my friend allowed me to have fun doing this, while also spinning the dishes to my music to a bunch of people that actually attended the event and now they even invite the ever rookie amateur DJ to entertain their clientelle from time to time, if I'm in town.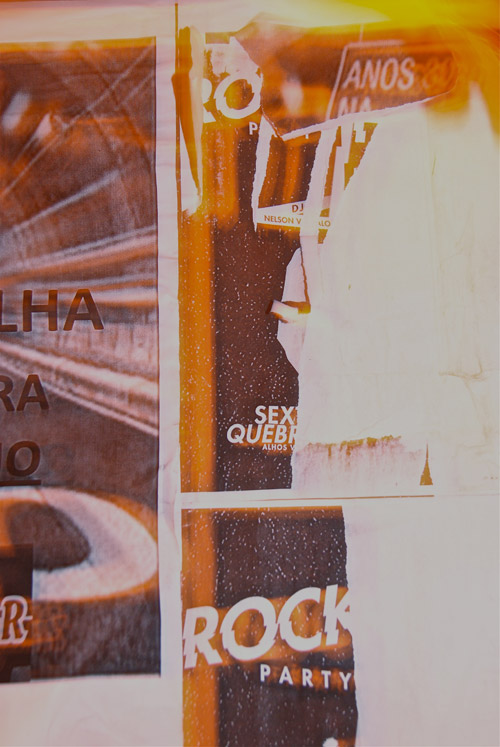 Verwandter Artikel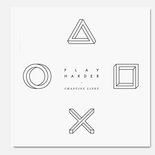 As a creative, my work always involve playing with materials, styles and techniques, with the aim of finding new ...
Submitted by Changing Lines on 08.11.2010
in Graphics
Nächstes Portfolio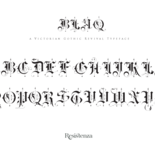 Inspired by Henry W. Troy, BLAQ is a new version of Trojan Text not available as font. Is an ornamental blackletter ...
Submitted by beppeartz on 06.03.2012
in Typography
Vorheriges Portfolio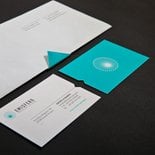 Emisfero group is a problem solving agency based in Ascoli Piceno (Italy). In April 2011 they asked me ...
Submitted by dtproduction on 29.02.2012
in Graphics