conceptual work about ‹consumption›. the triptych shows a collection of ‹catchy words›. all the words were collected from packaging and advertisments for various products. in contrast to the ‹glossy› world of advertising, the three pieces were hand-crafted by a sign painter in the himalayas.
—
painter: sham lal
client: self-initiated
format: 700 x 1000 mm (each)
material: white paint on black cloth
available for sale
http://marcuskraft.net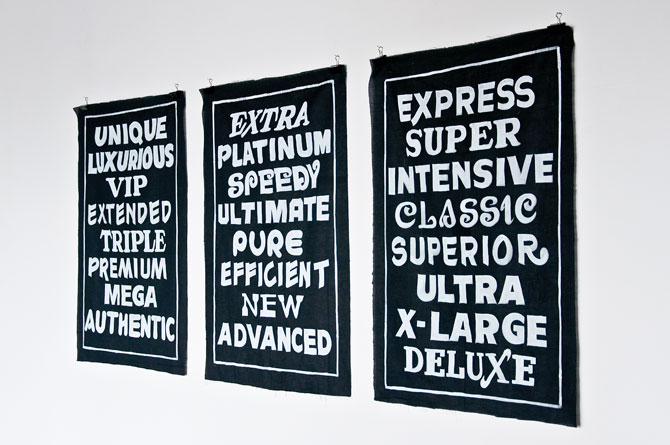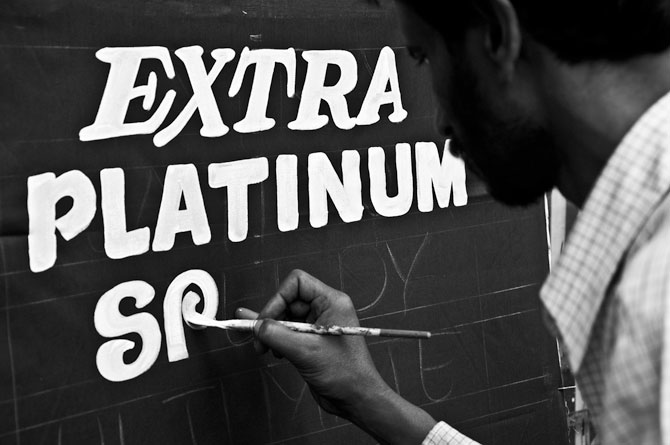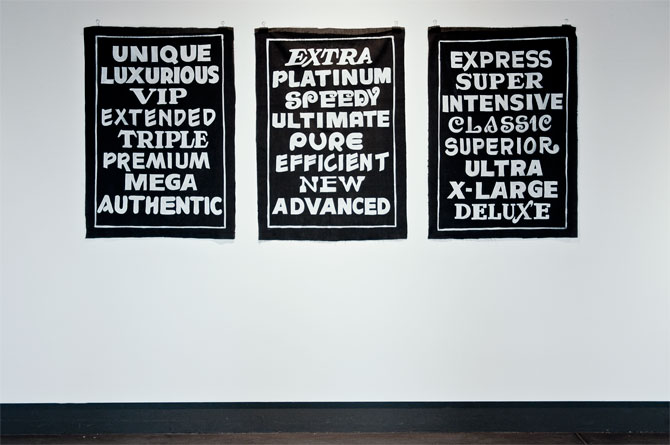 Verwandter Artikel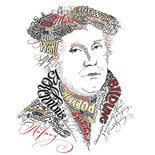 On May 3 and 4, 2013, my assistant and I transposed an oversized Luther portrait from hand-written and hand ...
Submitted by Petra Beisse on 22.10.2013
in Illustration
Nächstes Portfolio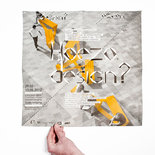 The Design for an interactive exhibition about design in C-mine, Genk (Belgium).The project was launched ...
Submitted by Jens Dawn on 17.04.2012
in Graphics
Vorheriges Portfolio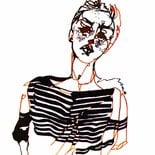 Jenny, say "hi". is a series of about 100 ink-drawings, showing girls in all sorts ...
Submitted by Franziska Romana on 04.04.2012
in Illustration