Anatomy of Letters is a book for imagination enthusiasts.
The book describes five ancient letters that were used in Iceland in the years 1200 – 1900 and two other old letters that are almost solely used in the Icelandic language. The five ancient letters are unknown to most native Icelanders.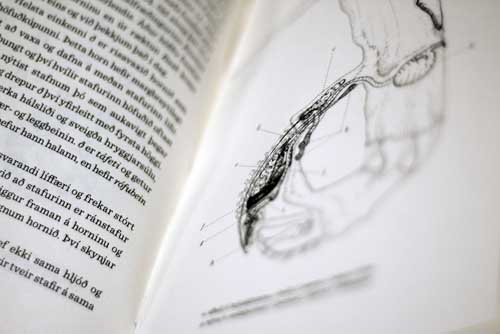 The project contains the results of a research on alphabetic boundaries – if there are any. It challenges the traditional use of the alphabet, or letters, and questions the thresholds between sciences, media and form.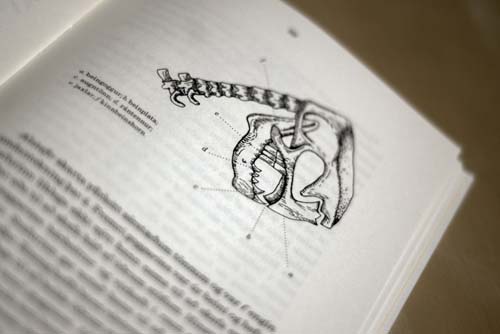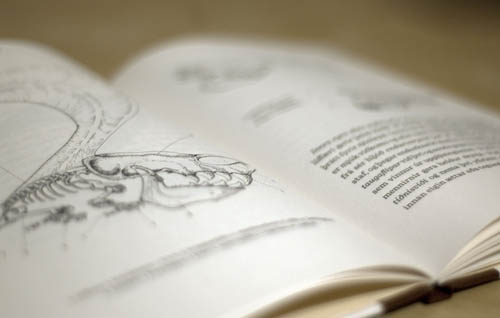 The designer has imagined letters as organisms and thus taken the concept anatomy literally. The inspiration is sought to older books, educational books from the past on zoology and archaeology.The research is made visible for the public eye in an educational book, where the readers imagination is awakened and set free.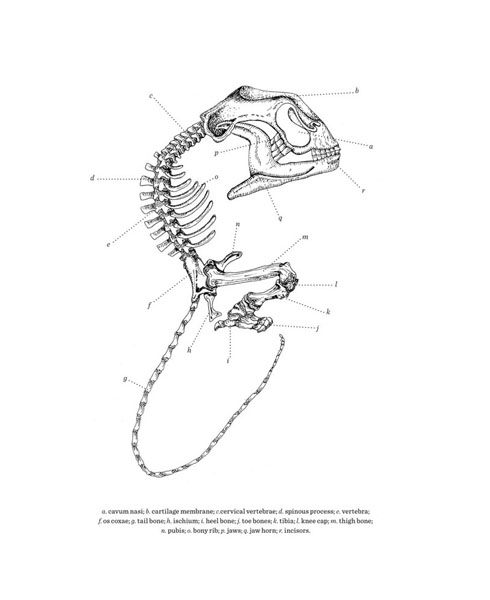 "I began to work with letters after the workshop Aggressive Osmosis in 2010 where I created a 170cm hight letter out of wood and wool and the short workshop ÚLFALDI – NÁLARAUGA in 2011 where I made a 150 cm high letter out of hay.
The workshops were held by the Hungarian graphic designer Lajos Major who leads a self organizing group of artists and students working with the frontier of photography and typography."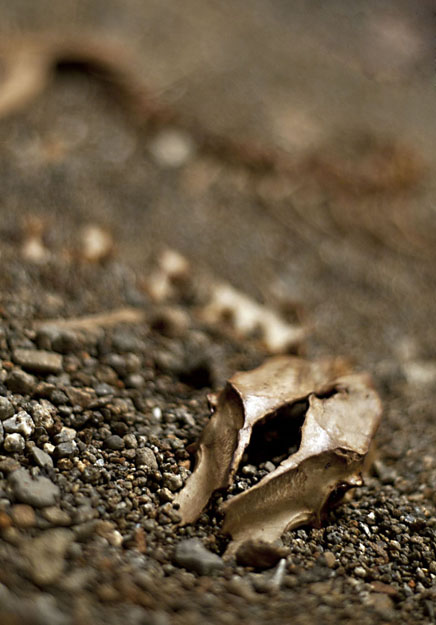 "I wanted to bring my research on letters to the public by creating a book that everyone could read or view. But even though I gave people a very normal object to look at some people were surprised when they started reading. The book looked like an old educational book on zoology but the content was anatomy of alphabetic letters, both typography and biology. I stretched the boundaries of the letters into biology and created belivable creatures for people to study."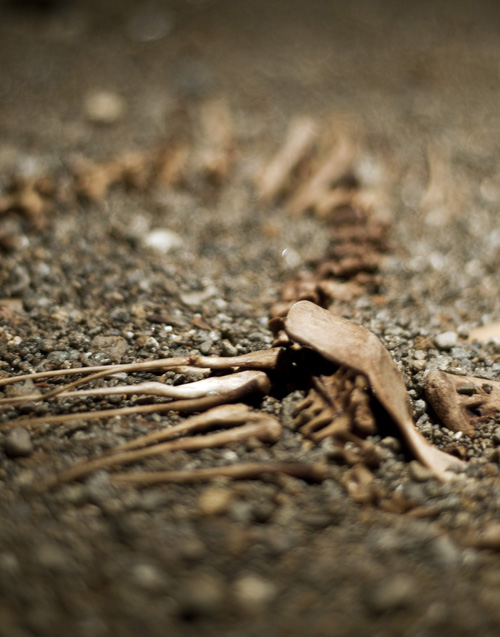 "To help people imagine and absorb the information I had real bones to show at an exhbition. The bones portraied two letters from the book and an ancient organ from a carnivore letter, from the early ages."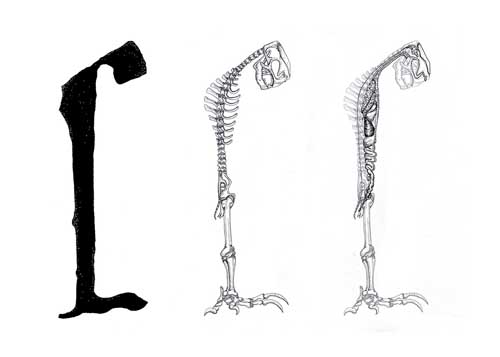 Verwandter Artikel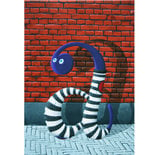 What happens if you take the shapes of the 26 letters of the alphabet and give them a different texture and ...
Submitted by Michiel van der Born on 02.03.2010
in Typography
Nächstes Portfolio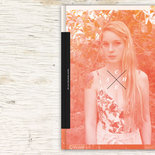 Der Blick ins Innere–Ein Magazin über die neue Tattookultur »Unaufgelöst ist immer noch für viele die ...
Submitted by alittlebird on 23.05.2012
Vorheriges Portfolio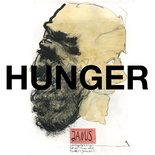 Submitted by Inga Lankenau on 18.05.2012
in Illustration