Calidario nennt sich die digitale Dienstleistung, mit der sich Designer eine Menge Arbeit sparen können.
Mit dem umfassenden Kalender-Konfigurator können Vorlagen personalisiert werden, die sich in Adobe InDesign öffnen und weiterverarbeiten lassen. Calidario greift dabei auf umfangreiche Datenbanken zurück, die es ermöglichen, Kalender in fast allen Sprachen der Welt zu generieren. Integriert werden können auch landesspezifische Feiertage und Ferien, Namestage, Sternzeichen, Mondphasen und vieles mehr.
Auch Schriften und Farben können schon im Voraus definiert werden, so dass im eigentlichen Gestaltungsprozess keine Zeit für das Suchen der Kalender-Daten vergeudet werden muss.
Alle Daten sind in Adobe InDesign einfach über Absatz-, Zeichen- und Tabellenformate zu bearbeiten.
Calidario wurde von Designern für Designer entwickelt.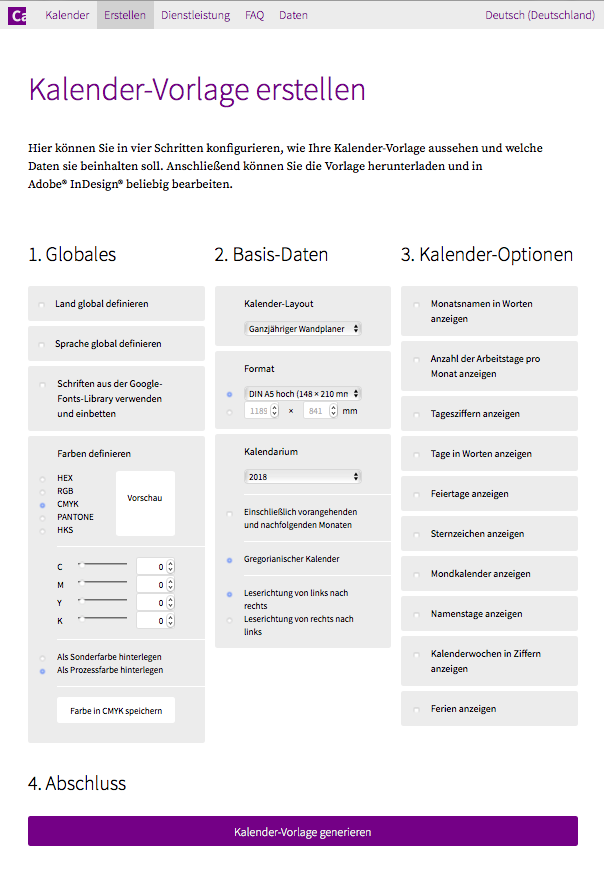 Verwandter Artikel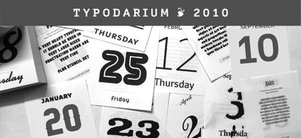 Call for entries
Es ist soweit: nach dem Erfolg von Typodarium 2009 sind alle Type-Designer ab sofort eingeladen, ihr persönliches ...
Submitted by Boris on 12.02.2009
Nächstes Portfolio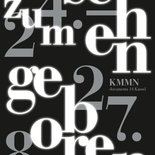 Ankündigungsplakat zur Ausstellung »Zum Sehen geboren« im KMMN Kassel. Gezeigt wurden die filmischen Installationen ...
Submitted by it's mee on 23.08.2017
in Graphics
Vorheriges Portfolio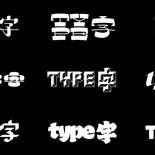 "Bilingual Lettering" project is a series of Latin-Kanji pairing studies for use in bilingual lettering and logotype ...
Submitted by Tien-Min Liao on 20.08.2017
in Typography