Guru is a multiple layered typeface designed for display use. To create beautiful typographic designs the possibilities are endless by using layers and colors. A beautiful set of arrows and multiple language support makes Guru complete for any unique and ornamental design.
Guru is a set of 5 fonts designed by Novo Typo (typo)graphic designers from Amsterdam - The Netherlands.
Available on July 15th 2013 via the website.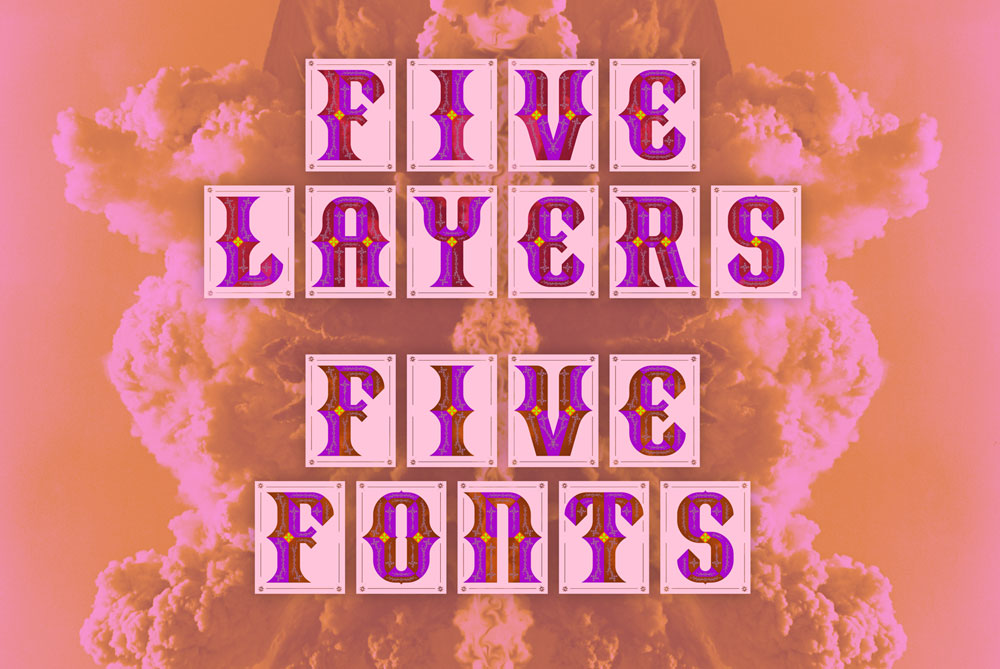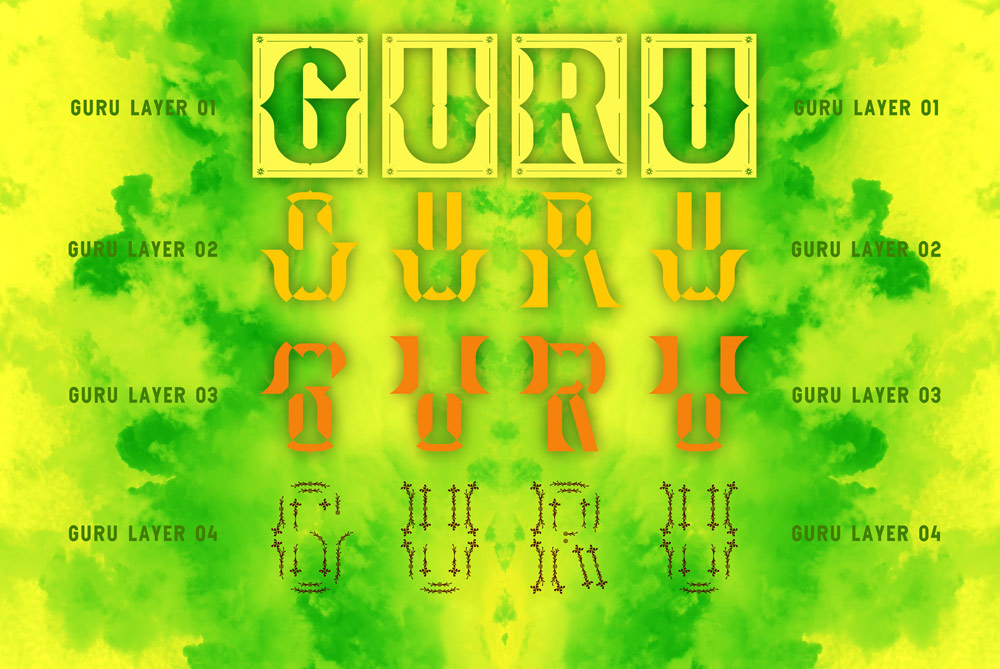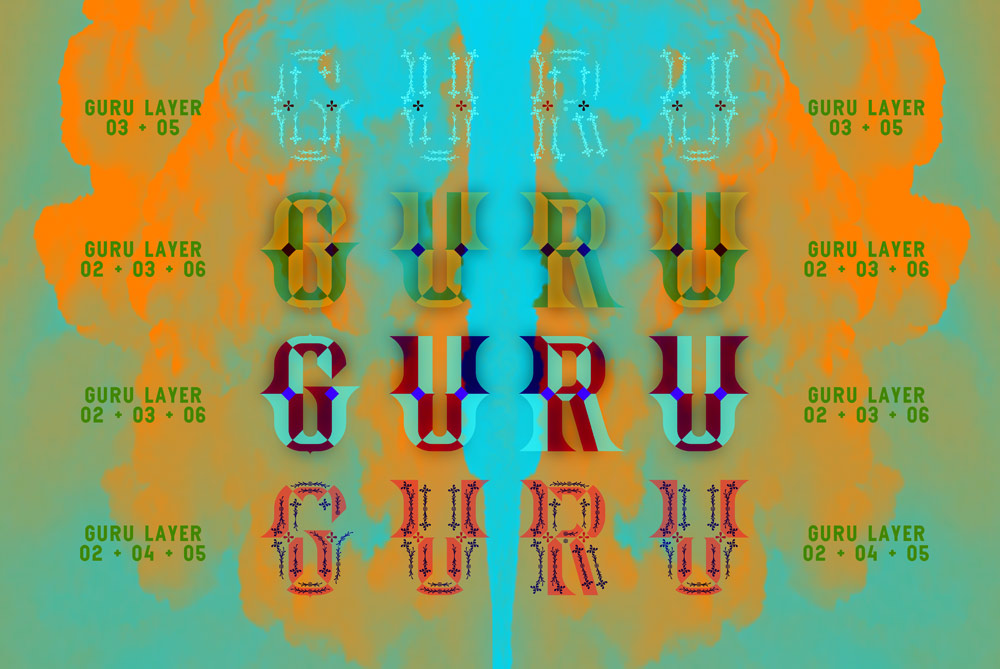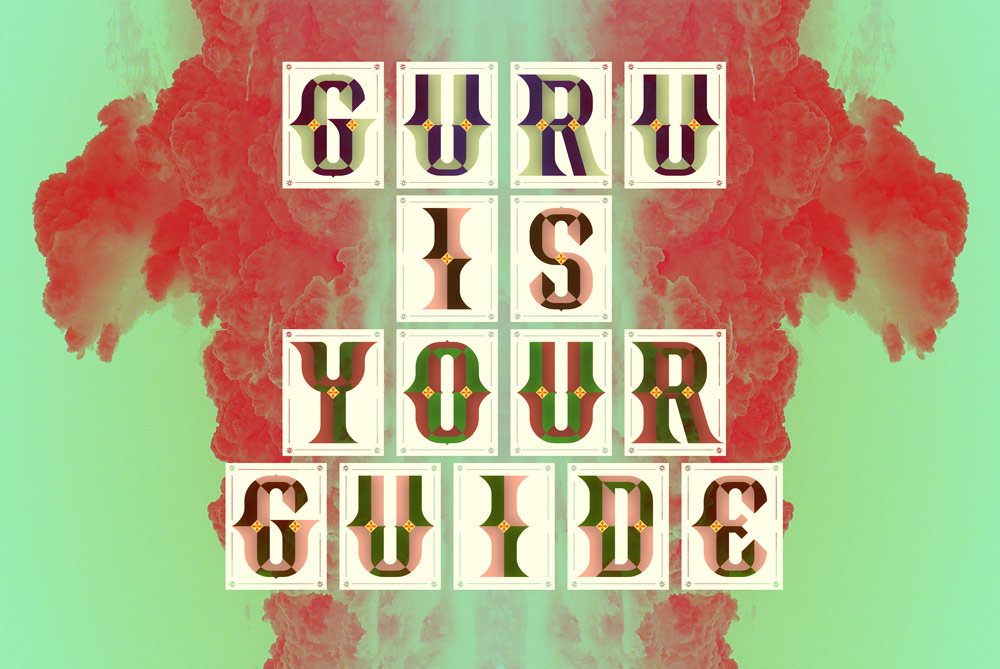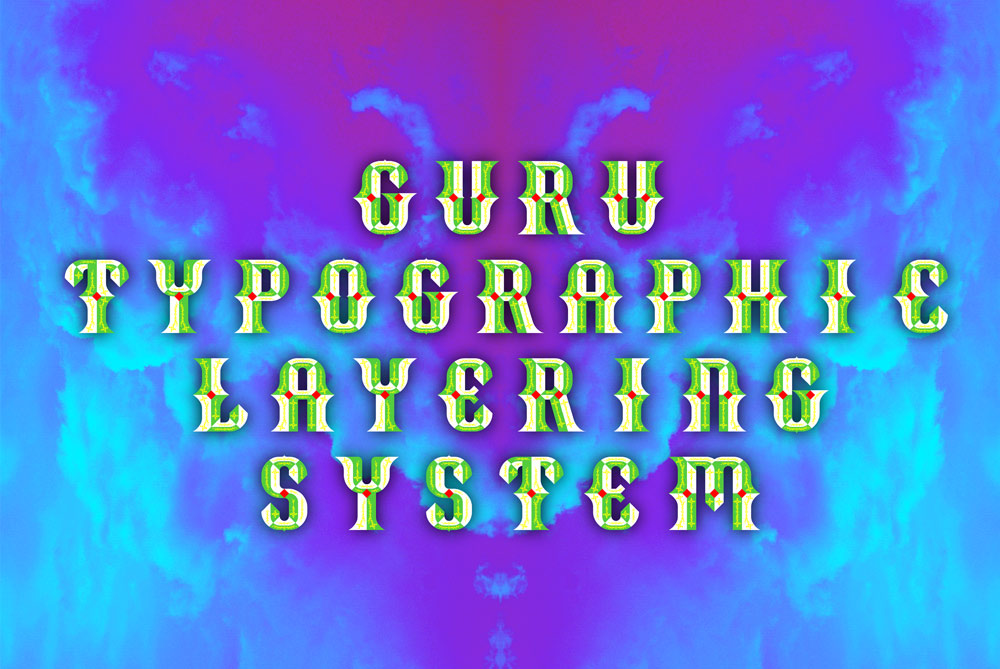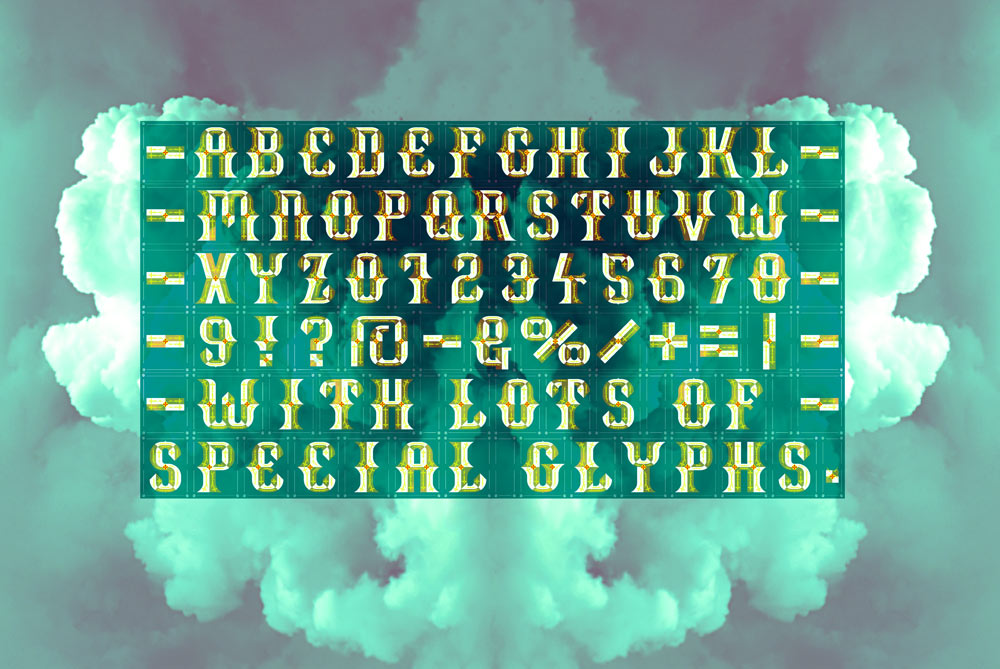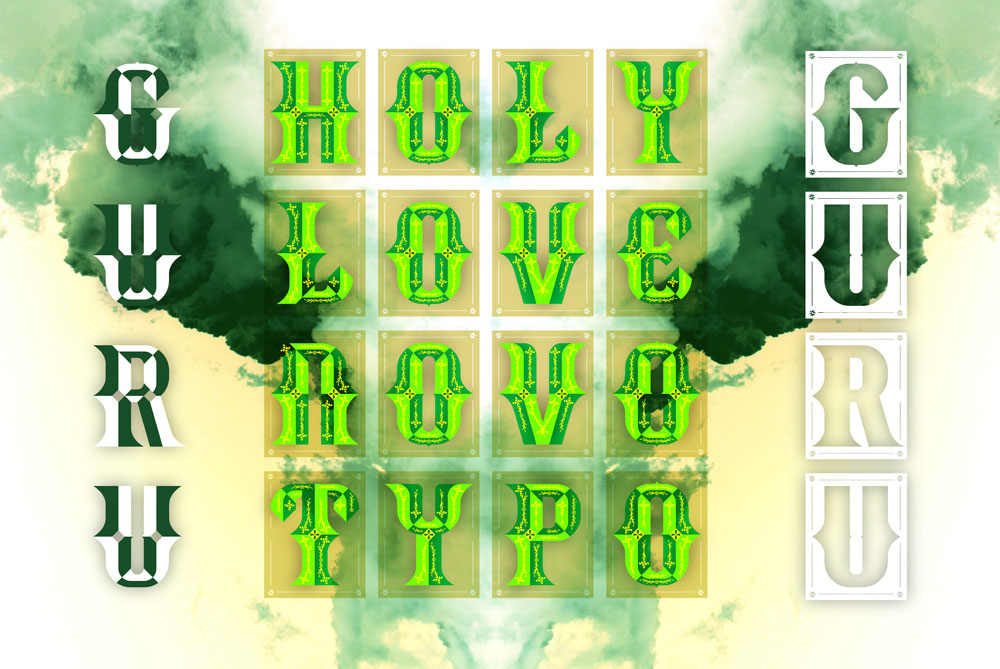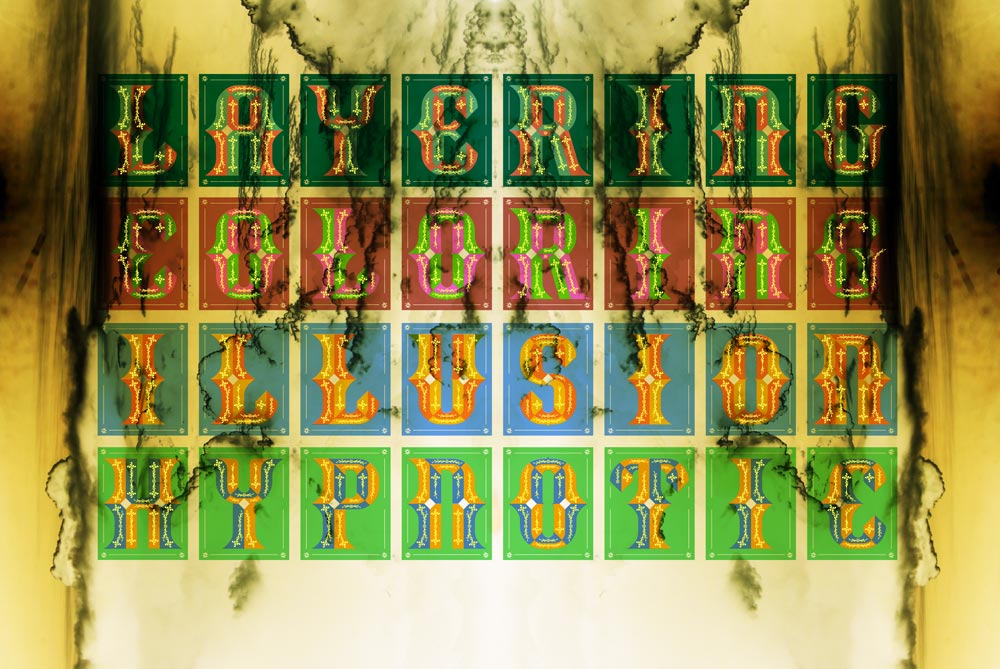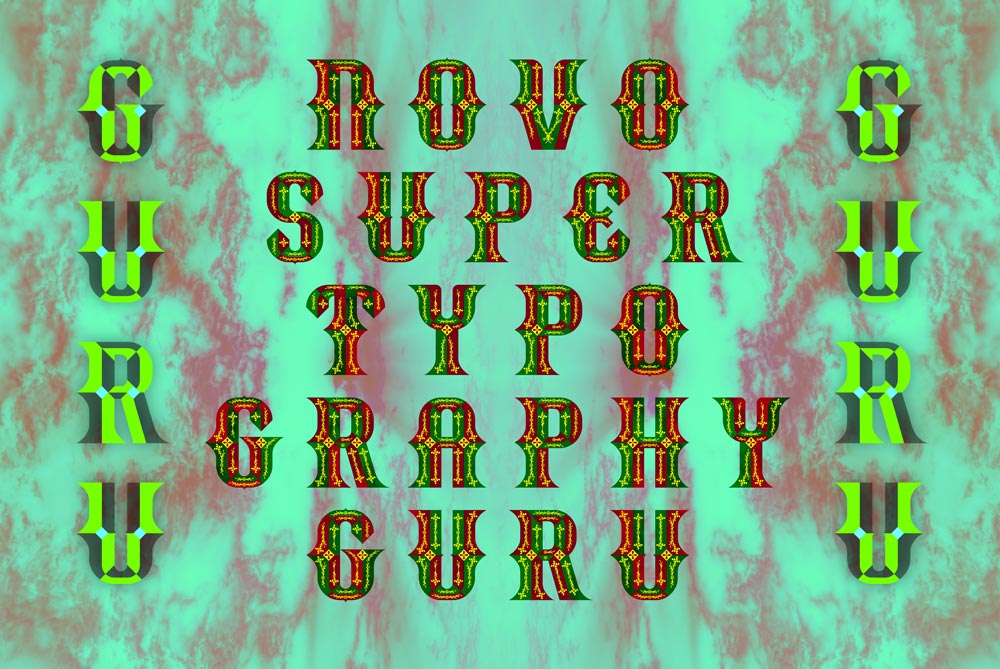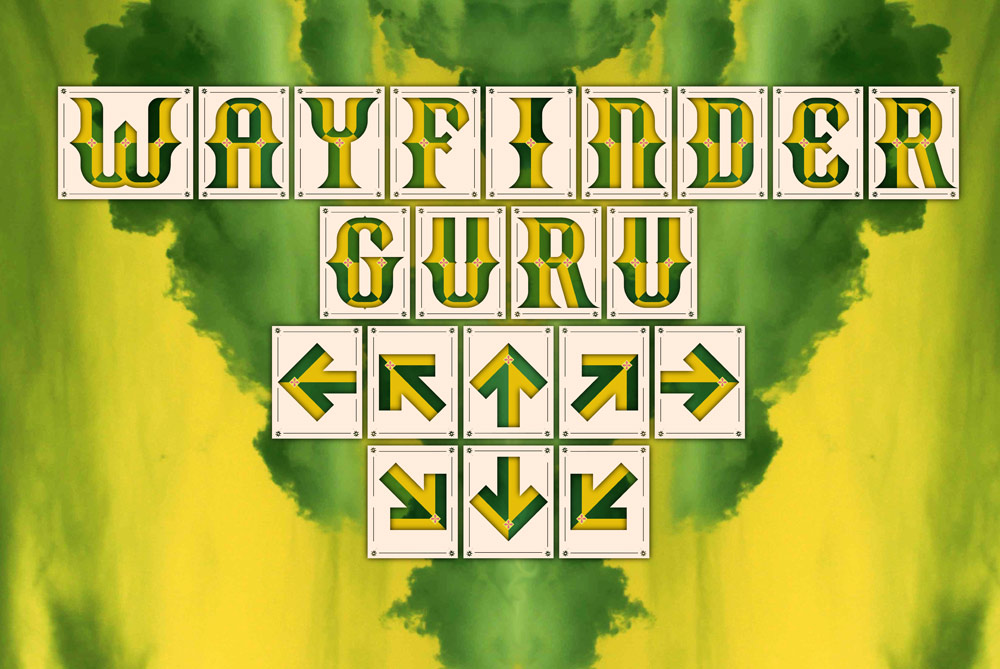 Verwandter Artikel
Vorheriges Portfolio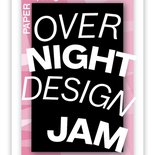 Mut zur Wut! Nach dem Overnight Design Jam zur Sneakerkultur sind wir am 24. Mai 2013 in die zweite ...
Submitted by DKdL on 28.06.2013
in Design