Today we introduce Typopixo.
A new typefoundry specialized in multi-color webfonts.
A beautiful and colorful collection of fonts from talented typedesigners and lettering artists from all over the world.
Beautiful to use & easy to install.
Brighten up your blog, website or app!
Please have a look at the website and download a free font for testing.
http://www.typopixo.com/
One small step for webtypography - a giant leap for colorlovers!
Typopixo
A boutique typefoundry specialized in multi-color webfonts.
http://www.typopixo.com/
Contact us via:
info@typopixo.com
Follow us on Twitter:
https://twitter.com/typopixo
Find us on Facebook:
https://www.facebook.com/pages/Typopixo/639329599421056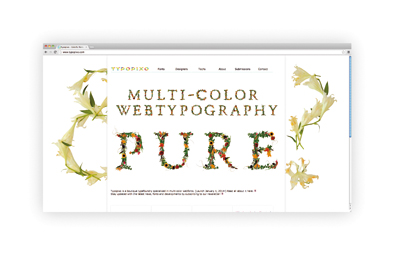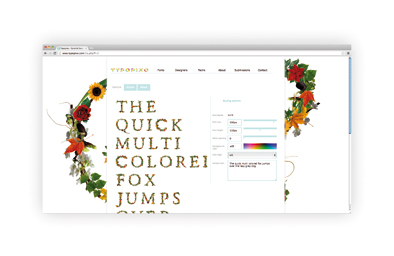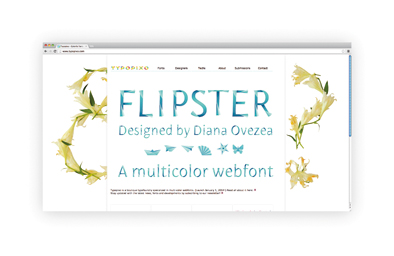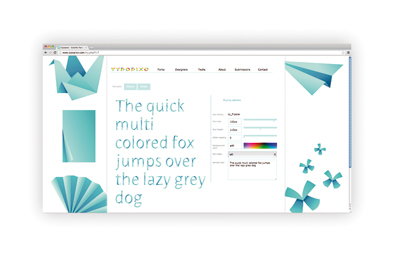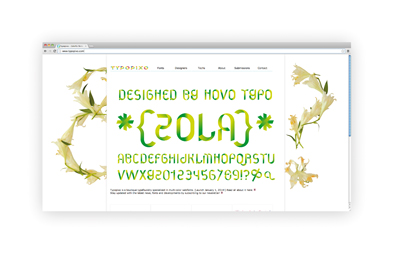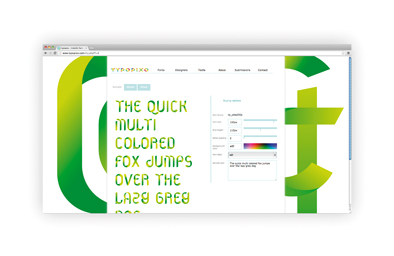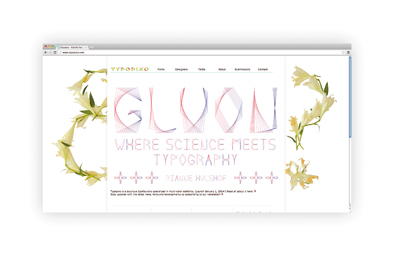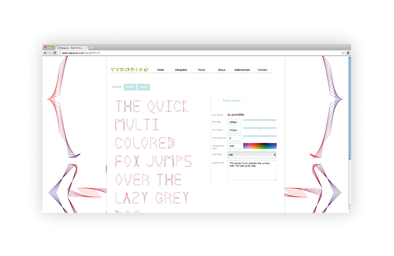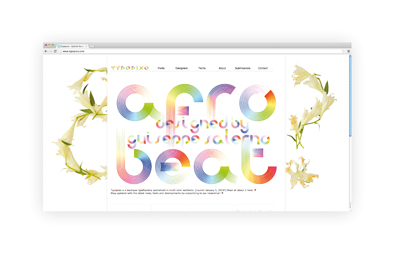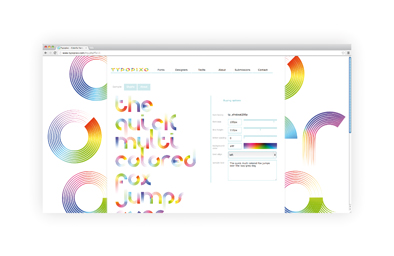 Verwandter Artikel
Farbige Webfonts sieht man bis dato noch recht selten. Das könnte sich nun langsam mit Typopixo ändern. Die in ...
Submitted by Julia on 07.01.2014
Nächstes Portfolio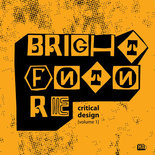 POLITICAL TYPOGRAPHY "Handmade outdoor advertising signs from socialist times have lost their function and little by ...
Submitted by nagledna on 07.01.2014
in Typography
Vorheriges Portfolio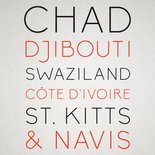 Finally Biko Family is complete. After the Regualr, Bold and Black versions I released ...
Submitted by jesuismonreve on 19.12.2013