I would like to introduce my newest typeface, it is called »Fiorentina«. The name implements flowery as well as Florence. I designed it after buying one of those incredible Florentine wrapping papers at my favourite paper-shop in Munich.
The font turned out to be an ecstatic, abundant, embellished script in the Renaissance tradition. It could have been made for the Medicis or Sforzas. I designed it completely new.
I gave Fiorentina many different swashes and understrokes, alternate upper- and lowercase characters, 659 glyphs in all! The font has all letters and accents for for basic English, the Central European languages, Baltic, Roumanian and Turkish.
This is one of the most beautiful typefaces I ever designed.
Your very versatile designer of beautiful typefaces Gert Wiescher
Verwandter Artikel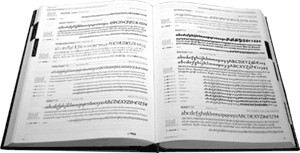 from LINOTYPE
Linotype's "Complete Typeface Catalog, A–Z" represents a new approach to specimen books for Linotype, taking a ...
Submitted by robertmichael on 11.02.2006
in Typefaces
Nächstes Portfolio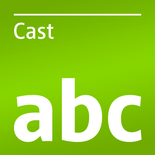 CastGestaltet von Dominique Kerber, 2007–2011 Cast ist eine unaufdringliche, serifenlose Schriftfamilie mit ...
Submitted by Dominique Kerber on 27.07.2012
in Typography
Vorheriges Portfolio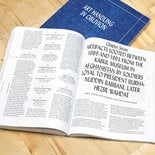 A Catalogue about Conspiracy, Theft, Possession and Heritage. Art Handling in Oblivion assembles five ...
Submitted by robvanleijsen on 25.07.2012
in Design