▼English version below▼
Kurzinfo
Antje Schaper/Paul Altmann (Fotografie & Buchkonzept)
Texte von Anna Schöning, Tobias Rentzsch, Gerald Ridder,
Christina Hünsche und Sebastian Kiss
Gestaltung: Schaper/Altmann
2012 | Hardcover | 15,2 x 10,4 cm | 208 Seiten | 67 Abbildungen
deutsch/englisch | Auflage: 120 | Preis: € 40
A W E S O M E
Nachwort aus dem Buch Awesome - The Netherlands
von Christina Hünsche
Fantastisch, toll, stark, affengeil, spitze, super, ehrfurchtgebietend.
Oder einfach: awesome – ein Modewort, das aus dem amerikanischen im deutschen Wortschatz gelandet ist. Sein Gebrauch, um etwas als überdurchschnittlich zu bewerten, zeugt vom Drang, sich freizukämpfen vom Mittelmaß, einzigartig zu sein. Seine übertrieben häufige Verwendung erreicht genau das Gegenteil.
Das ist der Reflexionsrahmen, der dem Fotoband seinen Titel gibt: Awesome – The Netherlands. Die Fotografen Antje Schaper und Paul Altmann gewähren einen Blick auf die Niederlande, wie beide sie während einer Reise erlebt haben. Markig behauptet der Titel, unter dem sich die Fotografien versammeln, dass die Niederlande extravagant und besonders seien. Das schürt Erwartungen beim Betrachter und suggeriert eine Vorabbewertung des fotografierten Objekts. Der Titel gibt die Richtung auf das Gezeigte vor. So scheint es. Dem widersetzen sich die Fotografien.
Sie unterminieren die Erwartungshaltung des Betrachters.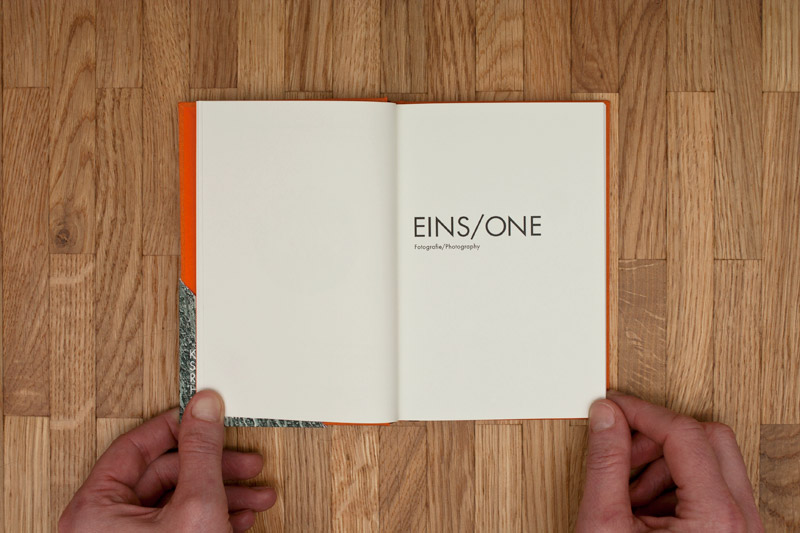 Mit dem Fahrrad haben Antje Schaper und Paul Altmann die Niederlande bereist. Nicht, um ein Klischee über die Niederlande zu reproduzieren, sondern um auf möglichst entschleunigte Weise das Land, seine Leute, seine Facetten in den Blick zu nehmen. Ausgestattet mit nur einer Kamera und einem 50mm-Objektiv, verweigern die Fotografen dem Betrachter eine wichtige Wertungsinstanz, indem sie ihm die Auskunft über die Autor-
schaft des jeweiligen Bildes vorenthalten und es zwischen zwei möglichen Autoren schweben lassen. Entschleunigt und gewissermaßen anonymisiert, sind auf der Route von Amsterdam, nach Haarlem, Zandvoort, Noordwiijk, Katwijk, Den Haag, Monster, Vlaardingen und Rotterdam Fotografien entstanden, die den deutschen Nachbarn ungeschönt zeigen. Situativ, zufällig und augenblicksaffin erweisen sich die Bilder als dem Genre der Straßenfotografie verpflichtet. Durch die teils paarweise Anordnung entstehen Kompositionen, in denen zwei Bilder aufeinander aufmerksam machen, ein Bild die Details und das Besondere des gegenüberstehenden betont oder es sogar erst hervorbringt. Ausschnitthaft entziehen diese Bildkompositionen das Gezeigte der vorschnellen Bewertung, awesome zu sein. Die Bilder lassen ihre Bezeichnung als awesome ins Leere laufen, demaskieren sie als Floskel, deren Konstrukt, wie viele der uns suggerierten Versprechen in Politik, Werbung oder privatem Leben, in sich zusammenfällt.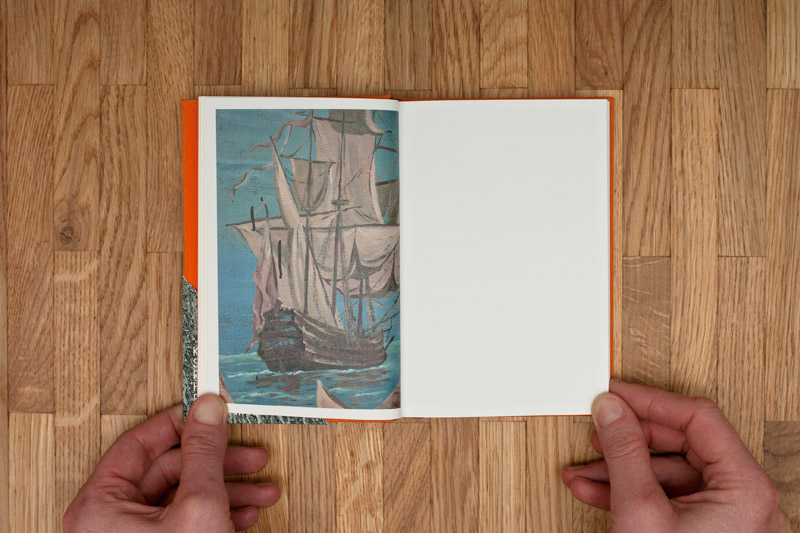 Ihre Kompilation mit Texten, von denen unklar bleibt, ob sie an den Bildern entlang oder an ihnen vorbei geschrieben wurden, verstärkt diesen Eindruck nur noch. Die Texte verweisen darauf, dass das Ansehen des Fotos als dokumentarisches Bild par excellence keineswegs obsolet ist. Das erreichen sie, indem sie sich auf fraglich bleibende Weise zu den Bildern ins Verhältnis setzen. Die Texte weisen den Betrachter darauf hin, dass sein Blick auf die Bilder nur eine Blickoption ist. Diese kann, muss aber nicht, mit anderen Perspektiven – auch jener der Fotografen – übereinstimmen. Die Intention der Fotografen ist durch die Bilder allein nicht erschließbar. Hier zeigt sich, dass die Texte den Blick des Betrachters lenken. Durch ihren nicht feststellbaren Bezug auf das Bildmaterial fordern sie zwar dazu auf, ihre Blickmanipulation stets mitzubedenken, geben sie zugleich aber nicht restlos preis. Diese Art der Text-Bild-Beziehung beginnt schon beim zweiten Teil des Titels – The Netherlands.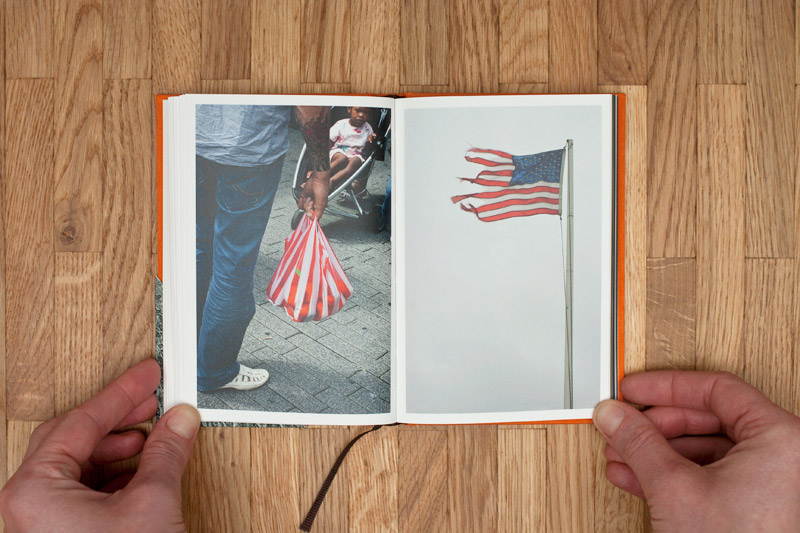 Der Titel Awesome – The Netherlands ist letztlich eine allein mittels der Bilder nicht überprüfbare Aufforderung an den Betrachter, die Bilder als in den Niederlanden aufgenommene zu rezipieren. Er beharrt darauf, durch die Bilder beglaubigt zu werden. Tatsächlich aber wird er im Zerlegen aller Einzelteile dieses Bands nichts anderes bleiben als eine Aufforderung, die sich den Charakter einer Behauptung bewahrt.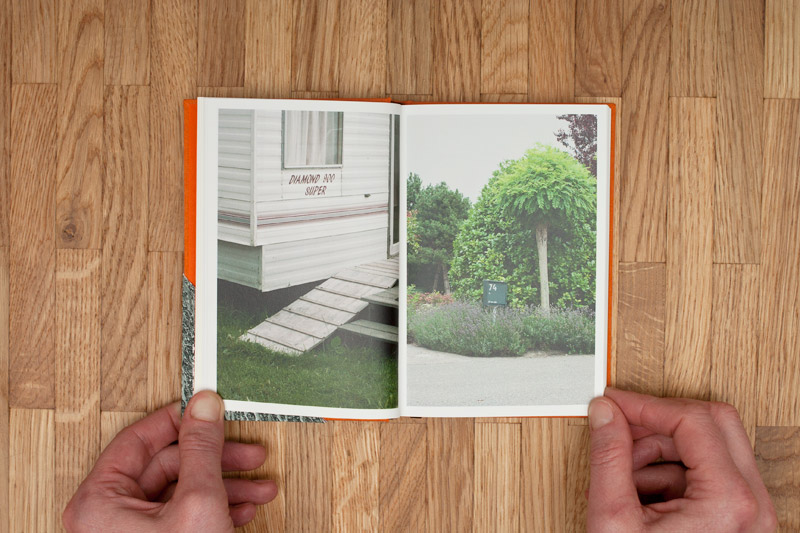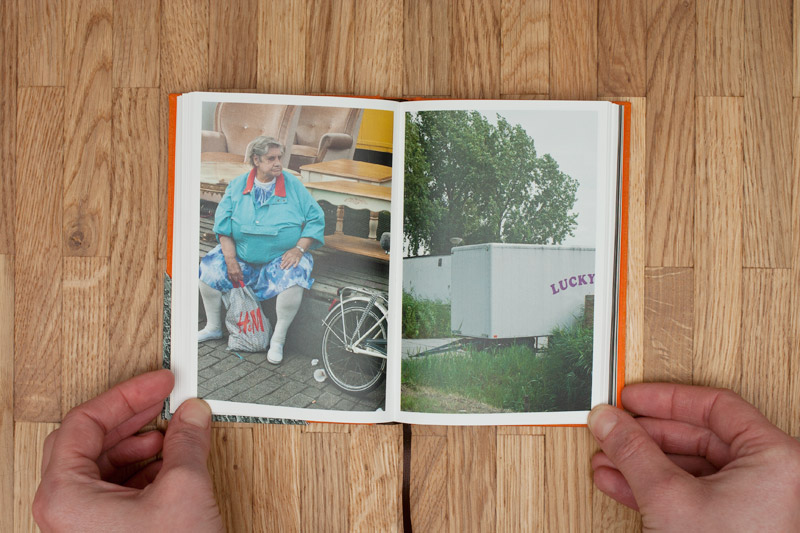 Short note
Antje Schaper/Paul Altmann (Photography & Concept)
Texts by Anna Schöning, Tobias Rentzsch, Gerald Ridder,
Christina Hünsche and Sebastian Kiss
Layout: Schaper/Altmann
2012 | Hardcover in linen | 15,2 x 10,4 cm | 208 sites | 67 pictures
german/english | Copies: 120 | Price: € 40,00
A W E S O M E
Afterword of the book Awesome - The Netherlands
by Christina Hünsche
Fantastic, great, cool, bitchin, radical, ace, awe-inspiring. Or simply awesome – an American buzzword that's meanwhile found its way into the German vocabulary. Its use to describe something as above average is evidence of an urge to overcome mediocrity, to be unique. The inflationary use of the word achieves quite the opposite effect.
This is the reflective framework from which the book takes its title: Awesome – The Netherlands. The photographers Antje Schaper and Paul Altmann provide a glimpse of the Netherlands as they experienced it on their travels. The title under which the photographs are gathered claims, daringly, that the Netherlands is extravagant and special. This kindles the beholder's expectations and suggests a pre-evaluation of the photographed object. The book's title points the way to what is being shown. Or so it seems. The photographs challenge this. They undermine these expectations.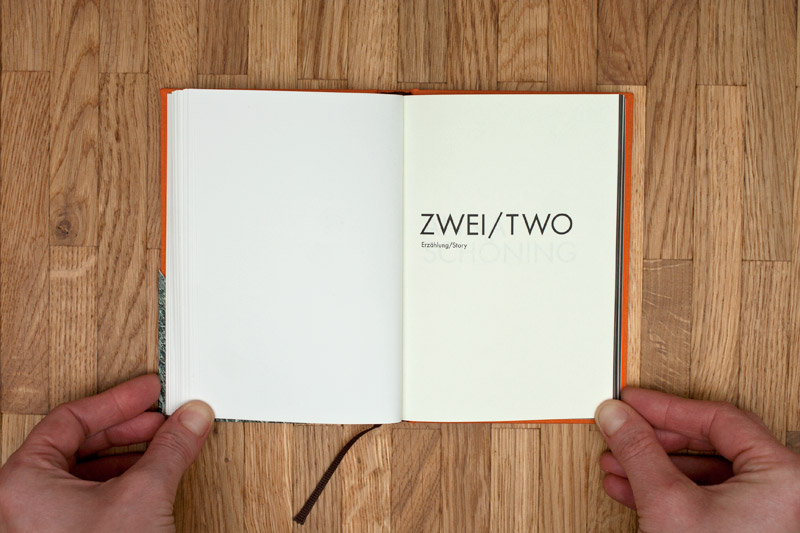 Antje Schaper and Paul Altmann toured the Netherlands by bicycle. Not to reproduce a Dutch cliché, but to view the country, its people and its facets as unhurriedly as possible. Equipped with just one camera and a 50mm lens, the photographers deny the viewer an important yardstick by not revealing the authorship of each photograph and leaving us vacillating between the two possibilities.
Their route from Amsterdam to Haarlem, Zandvoort, Noordwiijk, Katwijk, Den Haag, Monster, Vlaardingen and Rotterdam, at leisurely speed and to some degree anonymised, yielded photographs that show Germany's neighbour unadorned. The photographs, situational, incidental and of the moment, prove to be committed to the street photography genre. Sometimes their arrangement in pairs results in compositions in which two images draw attention to each other, the one image emphasising the details and peculiarity of its partner, or even giving rise to it. The fragmentary composition of the images precludes their hasty classification as awesome. The images make the definition awesome miss the mark, exposing it as an empty cliché and causing the construct to collapse, like so many of the pledges we hear in politics, advertising or our private lives.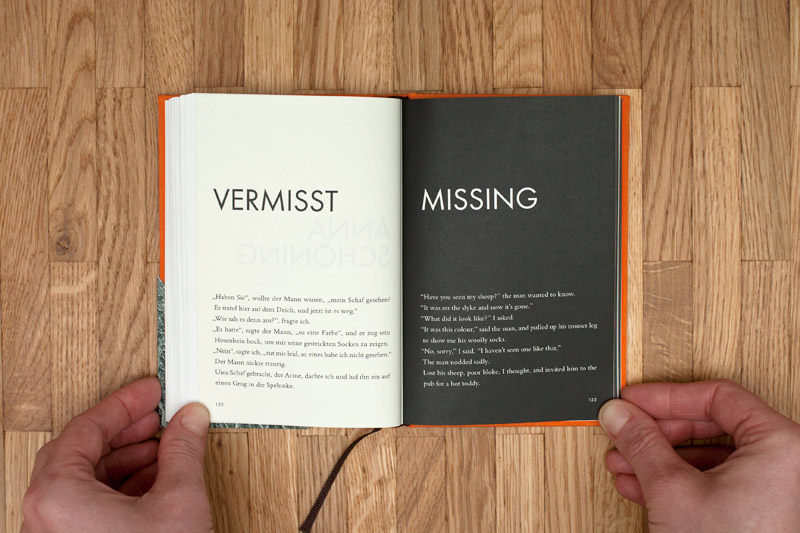 Combining these with texts that leave us unsure whether they were written in tandem with the photographs or tangentially past them merely amplifies this impression. The texts demonstrate that the status of the photograph as a documentary image par excellence is by no means obsolete. They achieve this by relating to the images in a way that remains open to question. The texts indicate that the beholder's way of looking at the images is only one option. It may or may not match the perspective of others – even that of the photographers. The photographers' intention cannot be deduced from the images alone.
Here we see how the texts channel the gaze. Their unverifiable relationship to the photographs prompts awareness of their manipulation of what is seen, but at the same time this is not disclosed entirely. The nature of the relationship between text and image begins in the second part of the book's title: The Netherlands. The title Awesome – The Netherlands ultimately challenges the viewer to accept the photographs as originating in the Netherlands, a challenge that cannot be verified by the images alone. It insists that the photographs are its verification. In reality, however, as the book is broken down into its component parts the title will remain merely a challenge that retains the nature of an assertion.
Translation by Patricia Stadié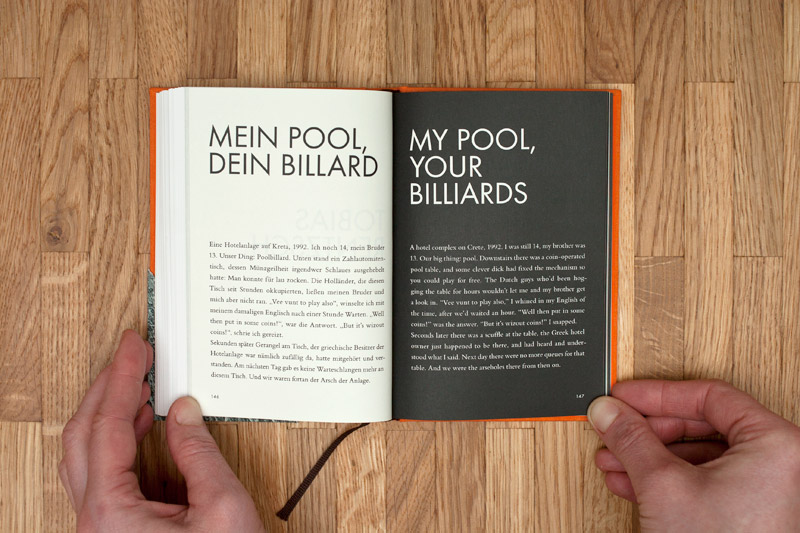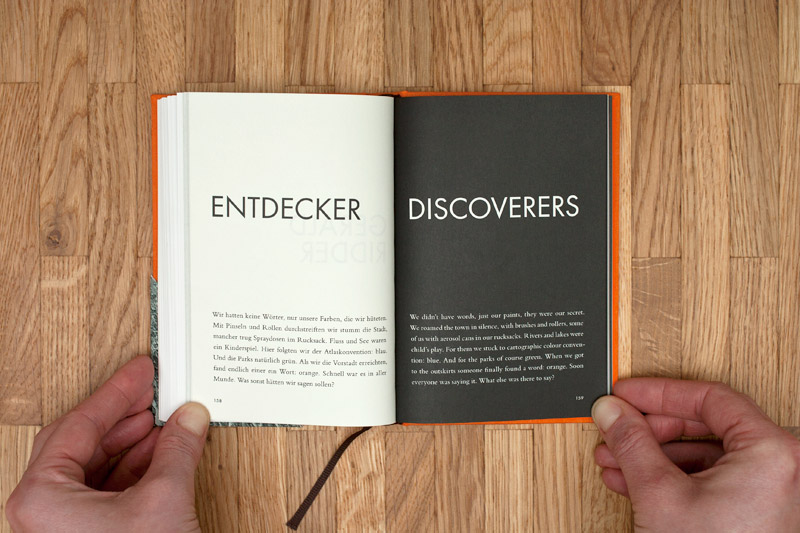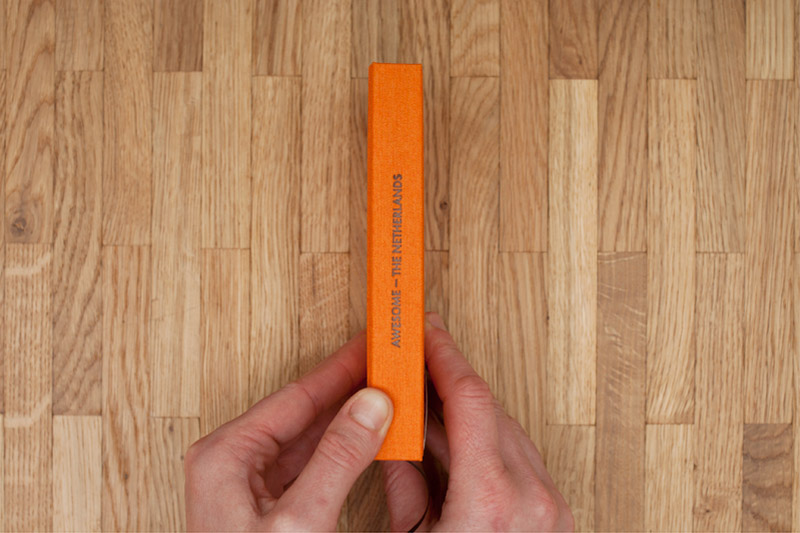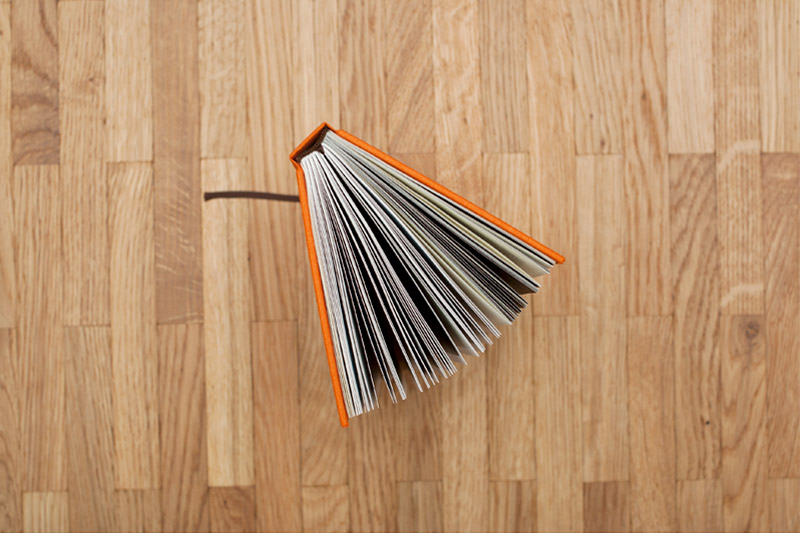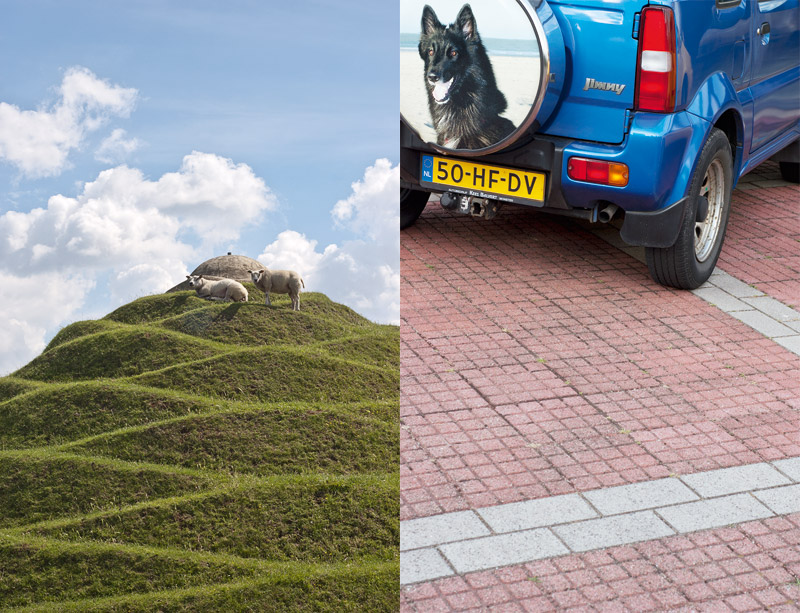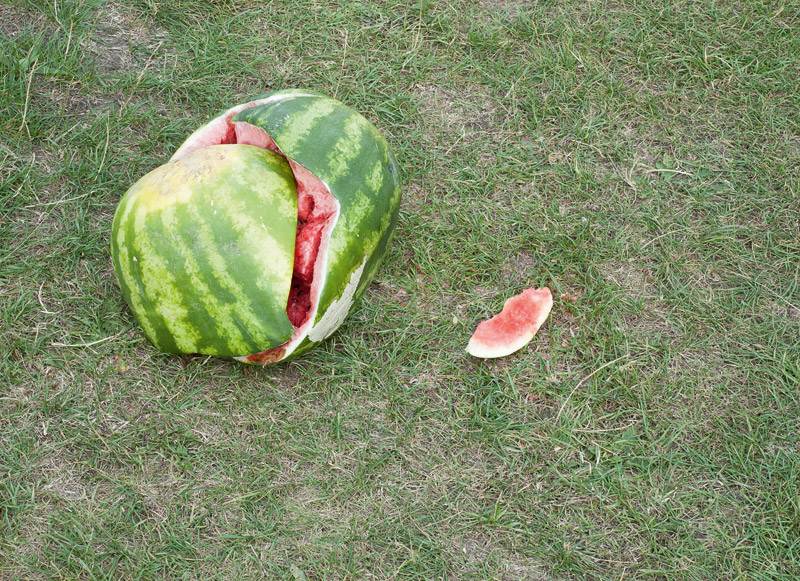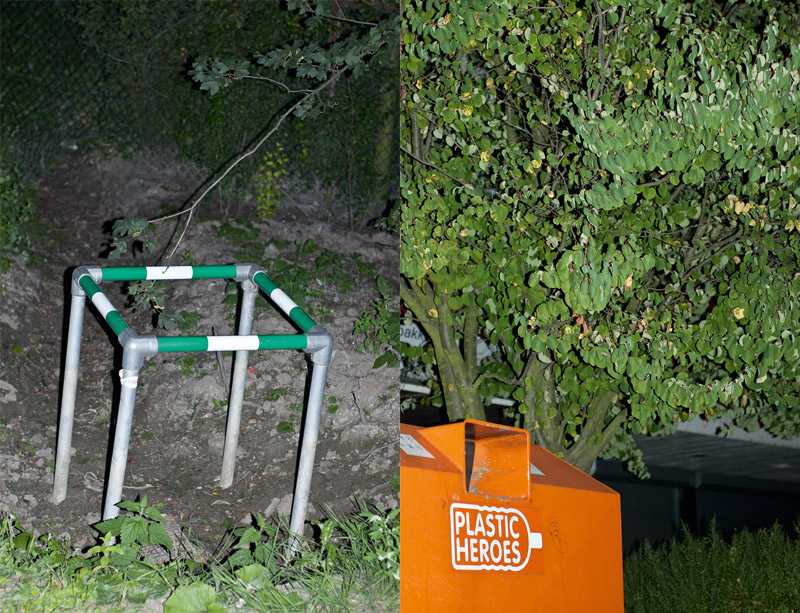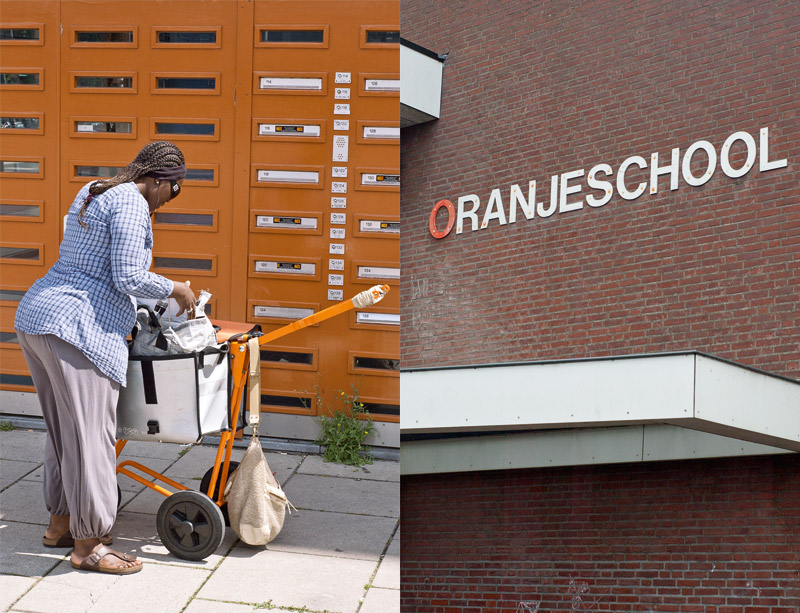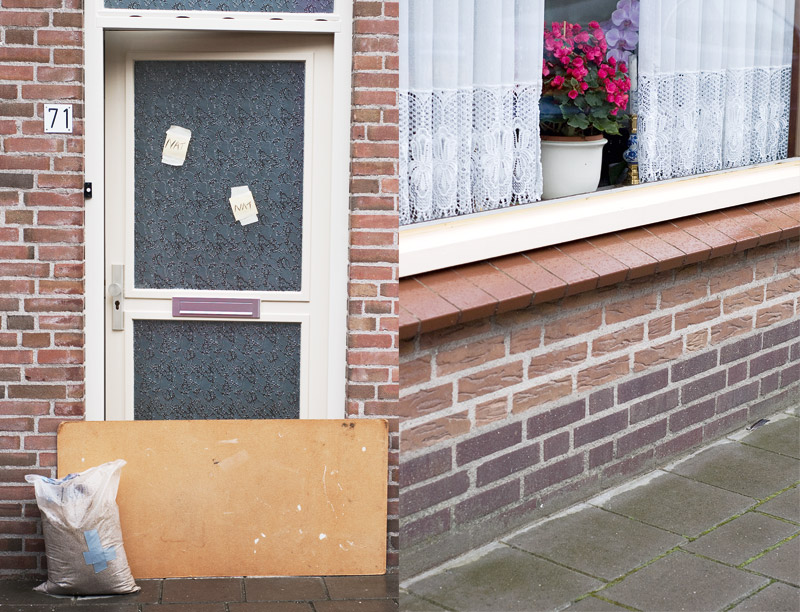 Verwandter Artikel
Ein Buch von Antje Schaper und Paul Altmann
Nachwort aus dem Buch Awesome – The Netherlands von Christina Hünsche Fantastisch, toll, stark, affengeil, spitze, ...
Submitted by Julia on 06.09.2012
in Portfolio, Books, Graphics, Photography
Nächstes Portfolio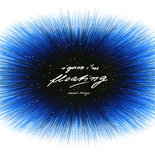 We float in a visual world full of images of unknown origin. Sometimes they are fragments of memories we can't ...
Submitted by Isabel Seliger on 06.09.2012
in Illustration
Vorheriges Portfolio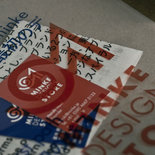 Submitted by aaron@mrsimon.es on 05.09.2012
in Graphics