— Örn Þorleifsson Der gestohlene Fluss herausgegeben von Benten Clay.
I was asked by Artists Benten Clay to design an audio book of a conversation had by the artists with Örn Porleifsson whereby Örn discusses the environmental changes and the effect it has had on his life in Húsey, Iceland.
To accompany the audio book (which takes the form of a CD) is a printed version of the interview. As the interview was spoken in German, the printed part of the publication acts as "subtitles" for the audio.
Photographic documentation of Húsey was taken in March 2012 by Benten Clay and is included within the book and as a poster.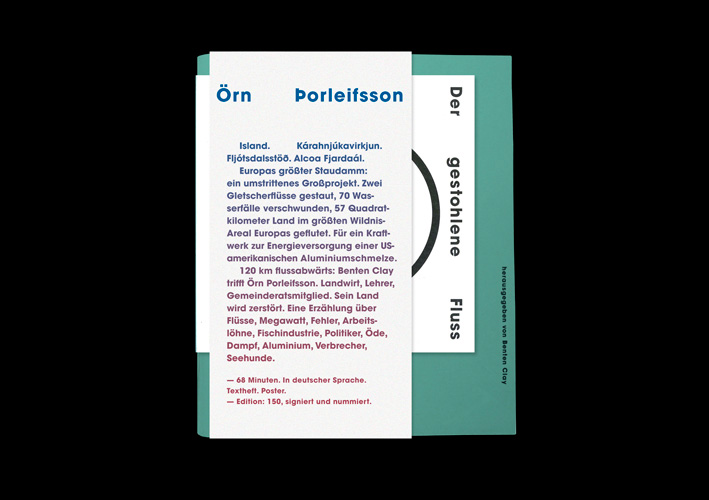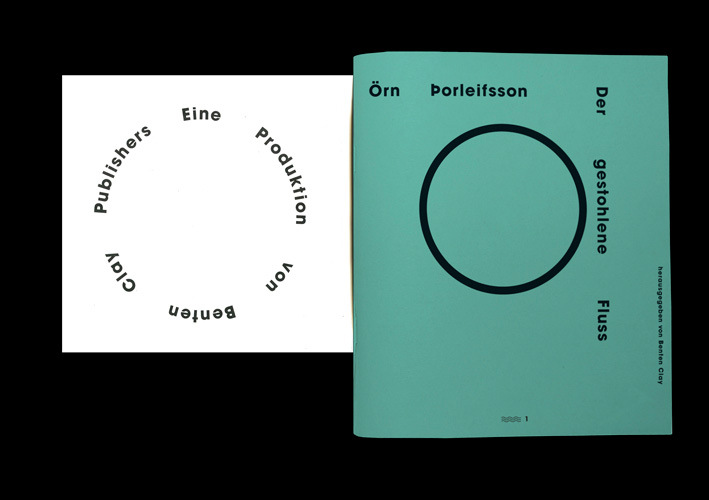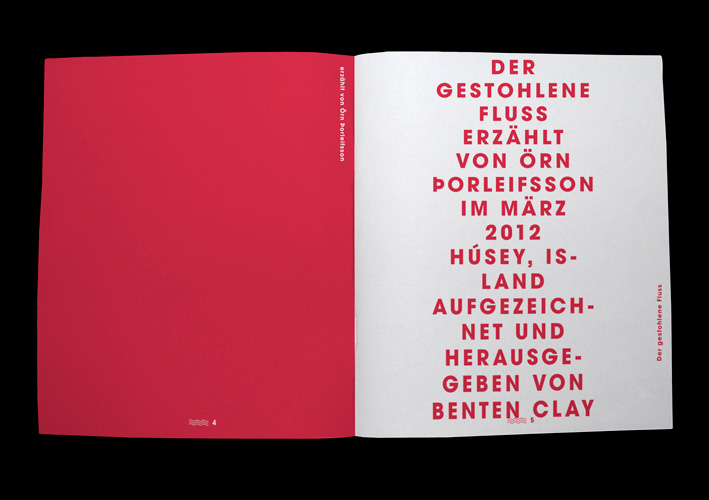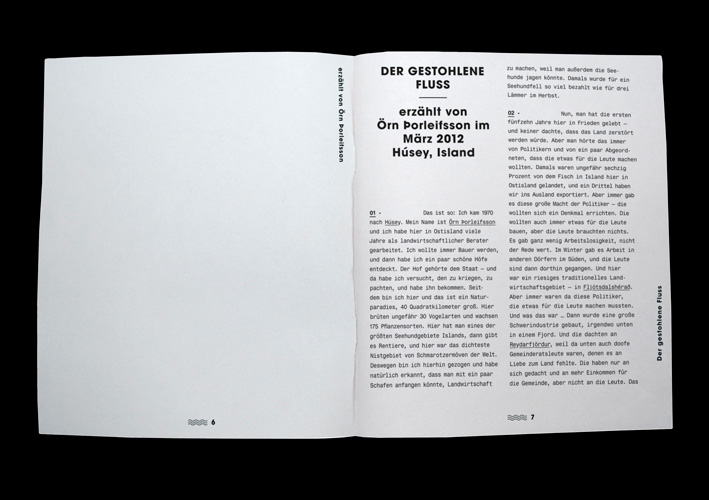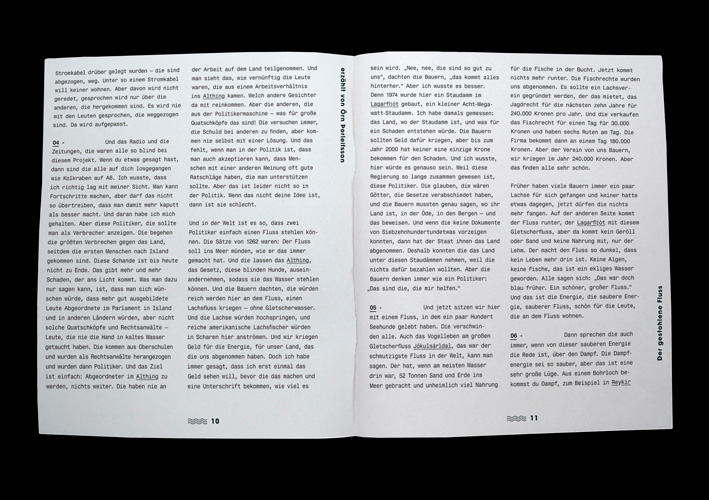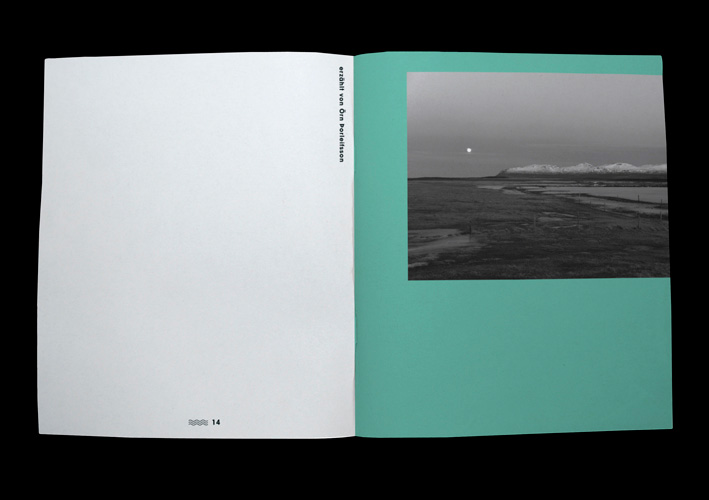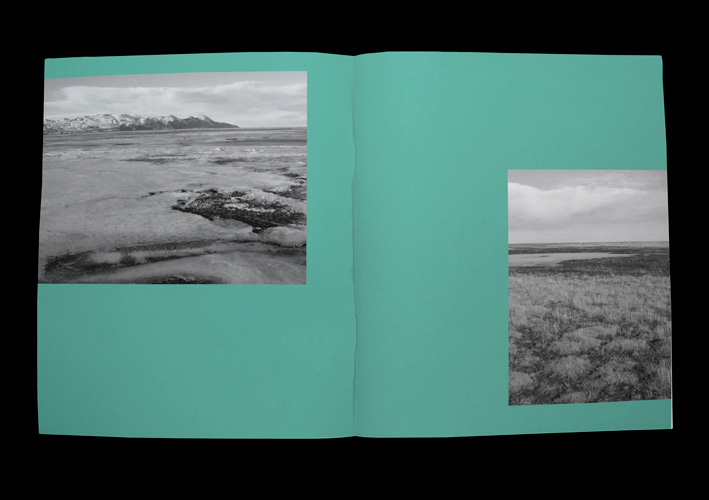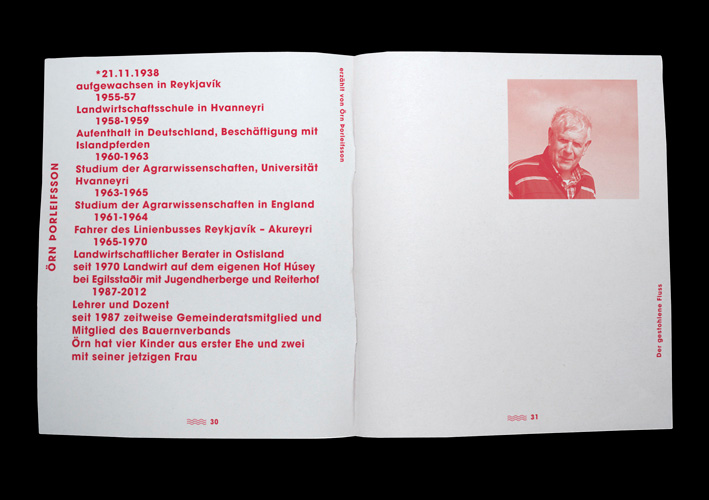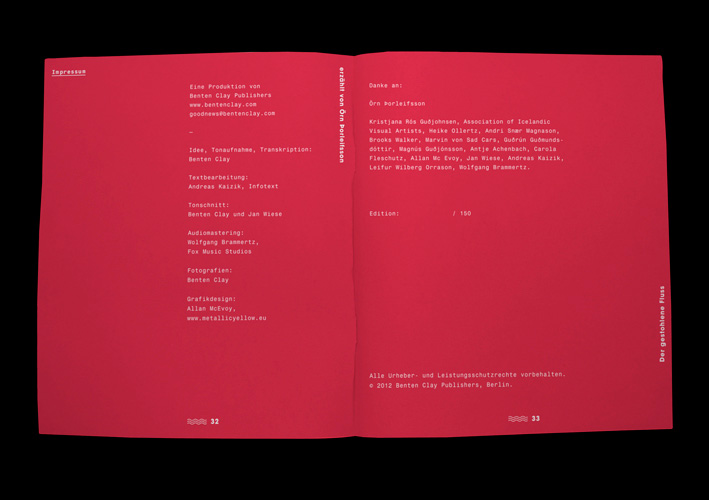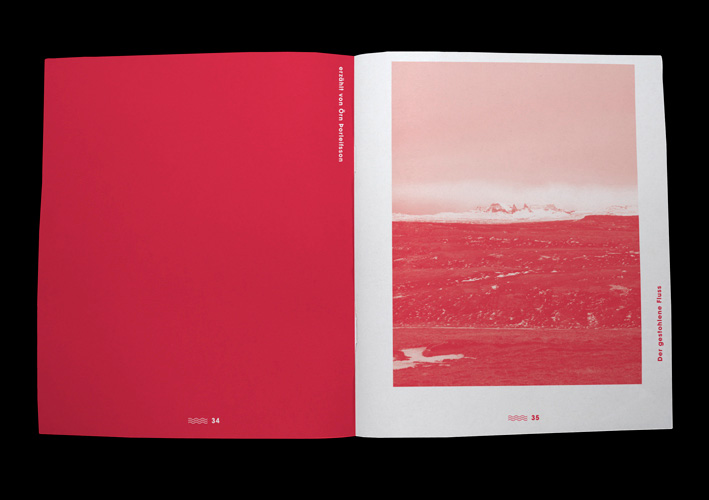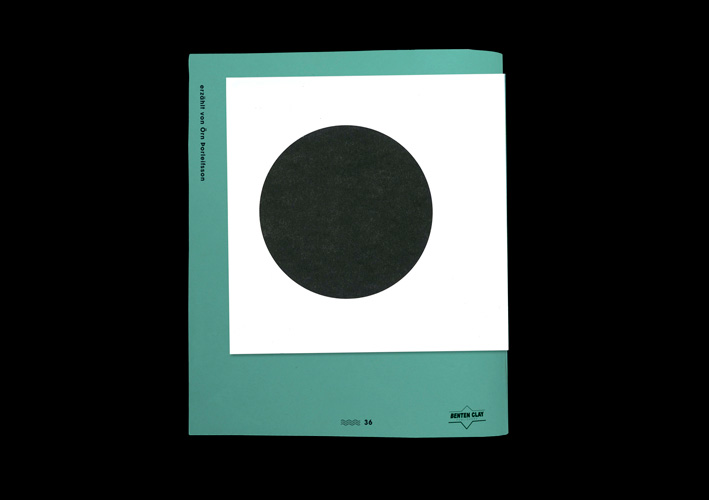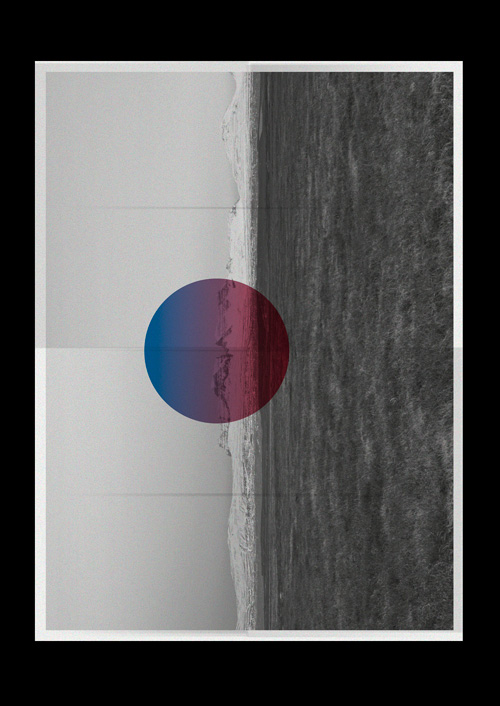 Verwandter Artikel
Nächstes Portfolio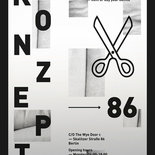 I was asked by Konzept 86, a concept fashion store in Berlin to design a visual identity for their new store in ...
Submitted by metallicyellow on 31.10.2012
in Typography
Vorheriges Portfolio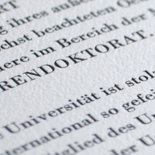 These certificates were designed for the University for Art and Industrial Design (Kunstuniversität Linz). To ...
Submitted by Grafikum on 30.10.2012
in Design