Work done with Ana Lessing and Alex Bald of C-D-A-P for 'Skateistan the Tale of Skateboarding in Afghanistan'.
The book documents how the company started in Kabul as just teaching local kids how to skate and became a school for learning, playing, and most importantly a safe place for the children of Kabul.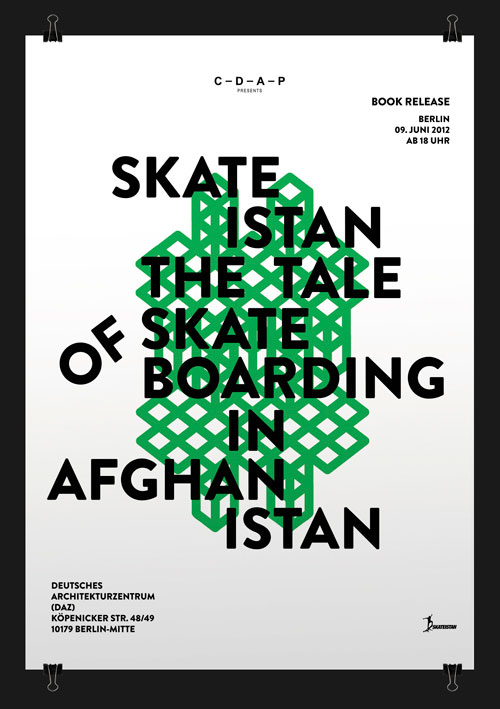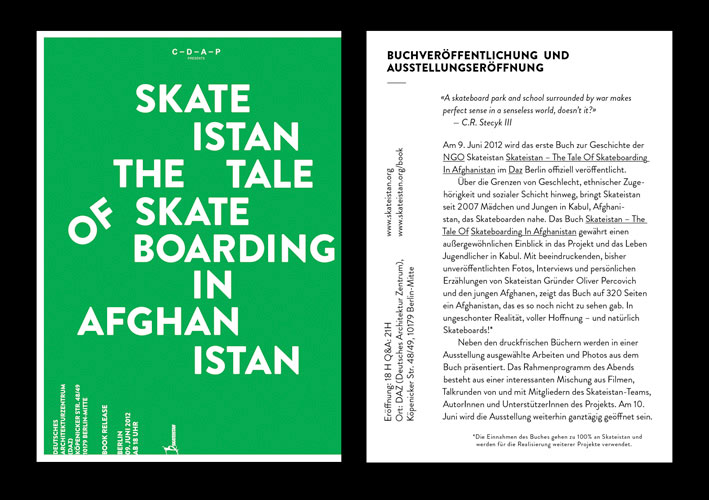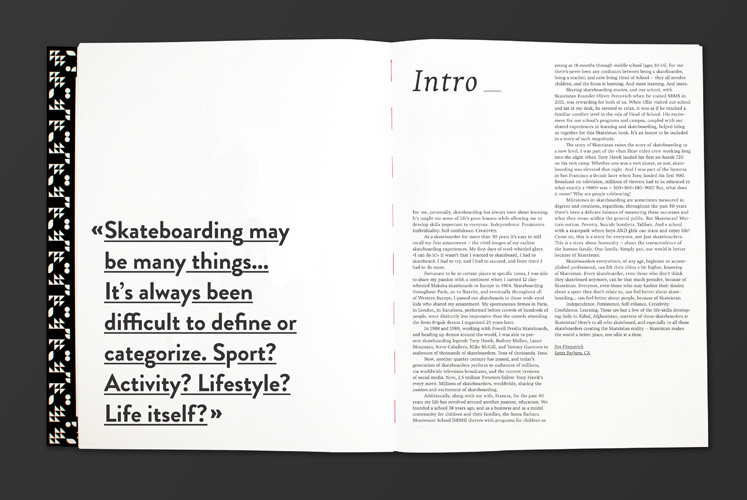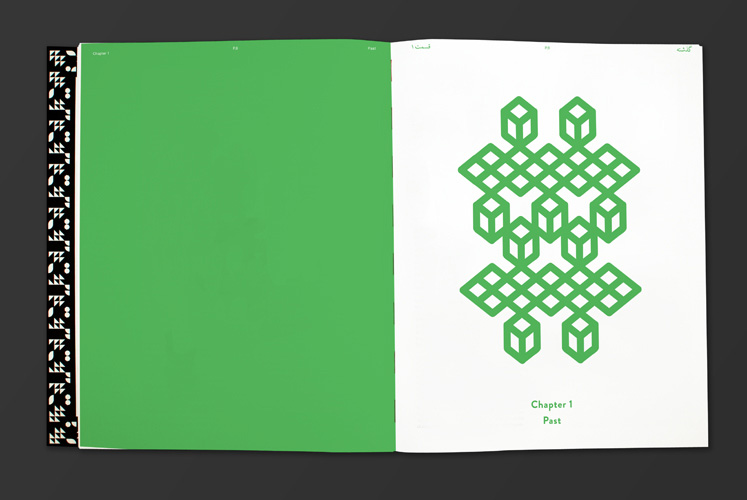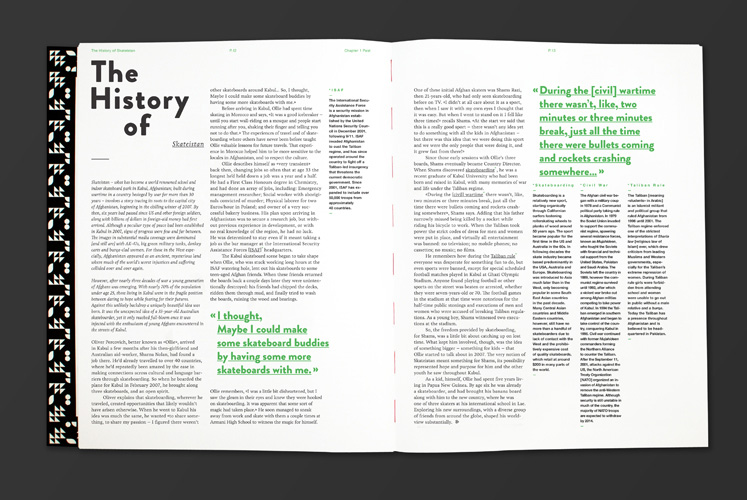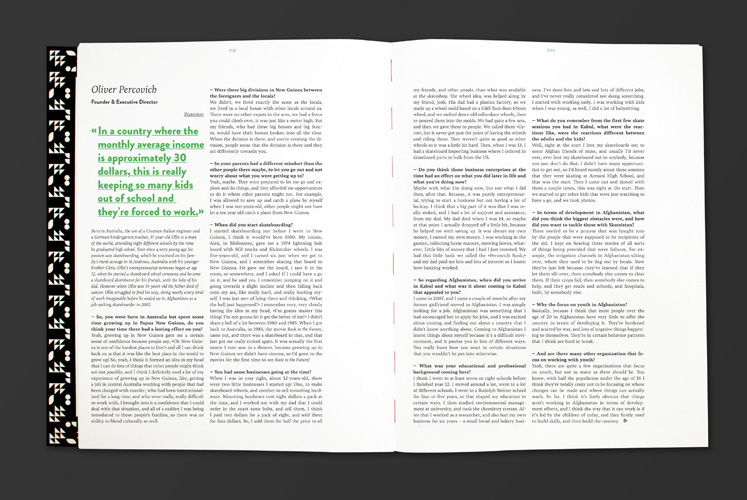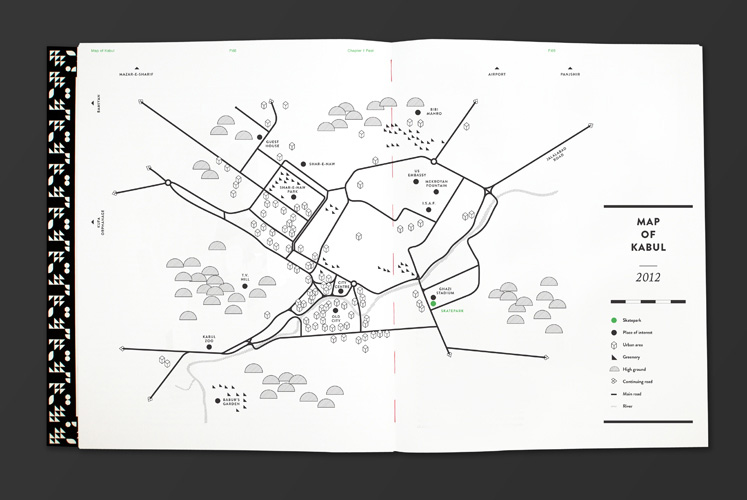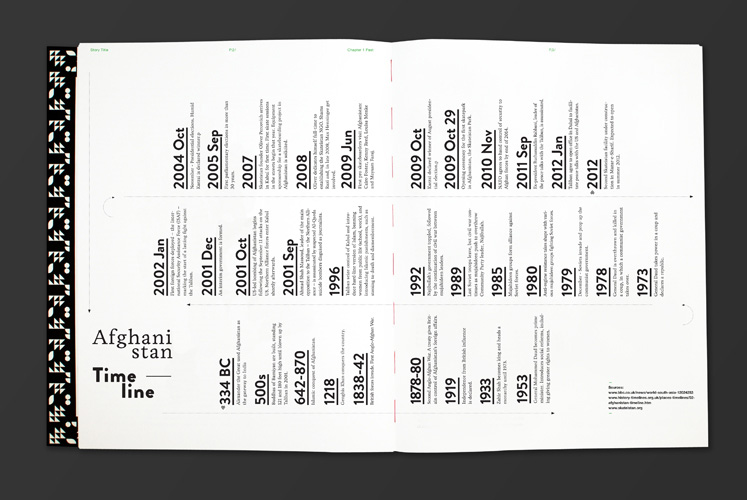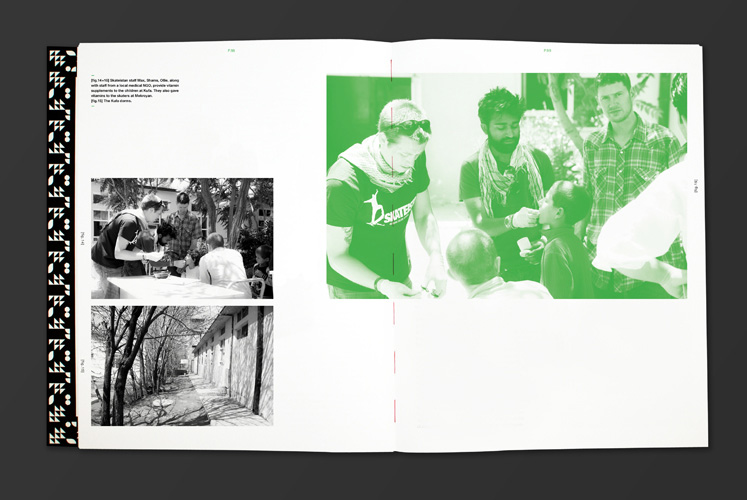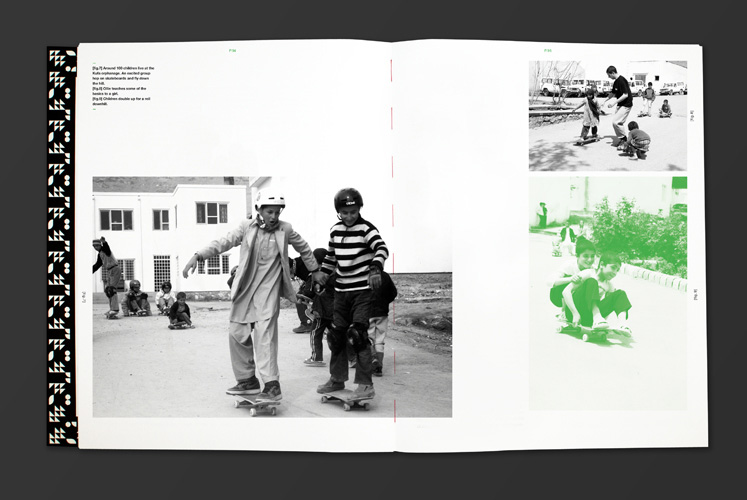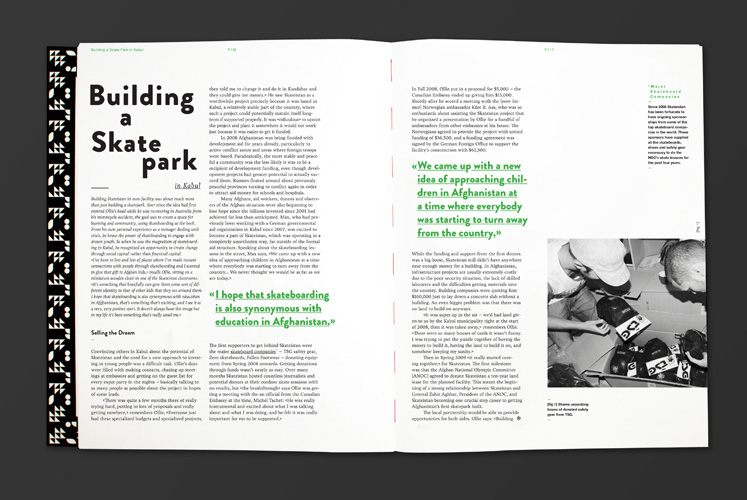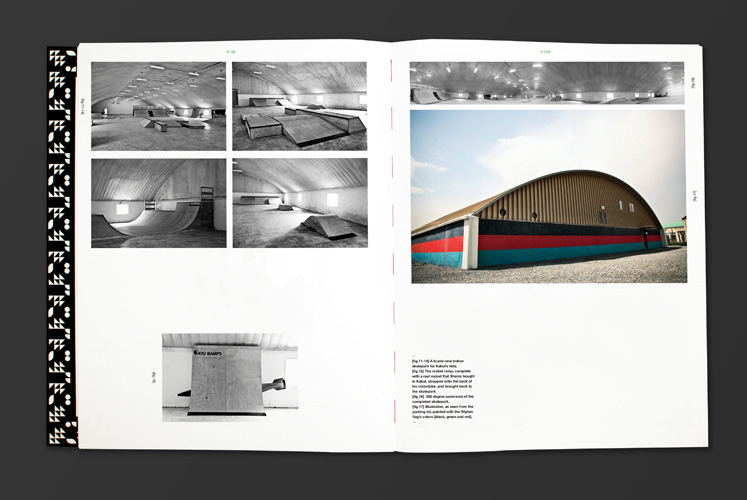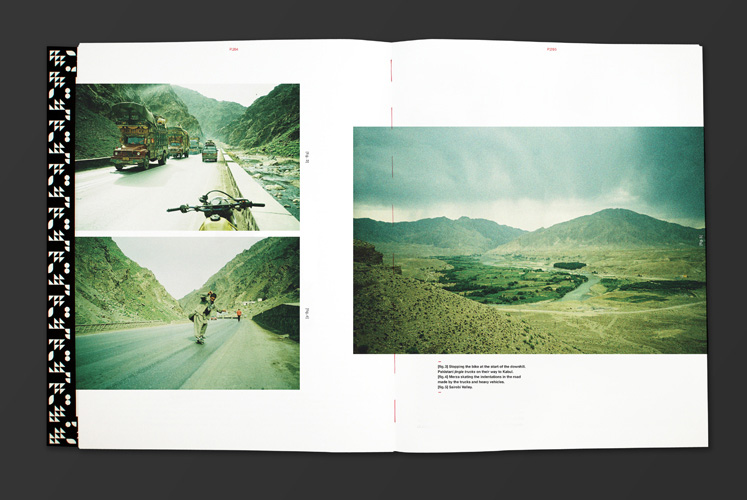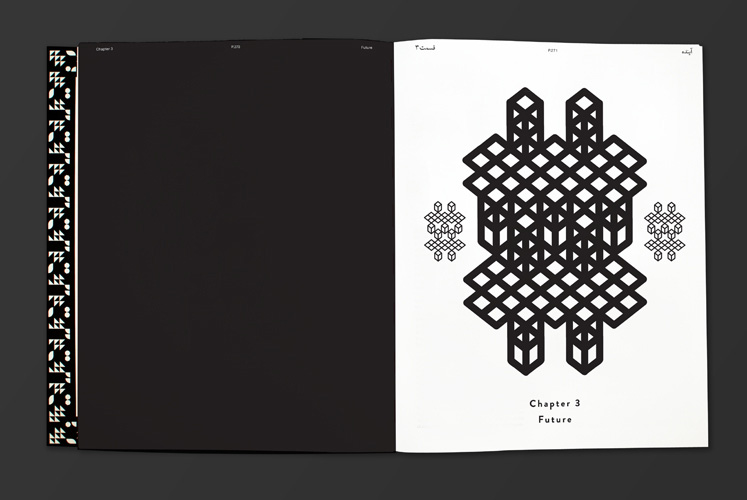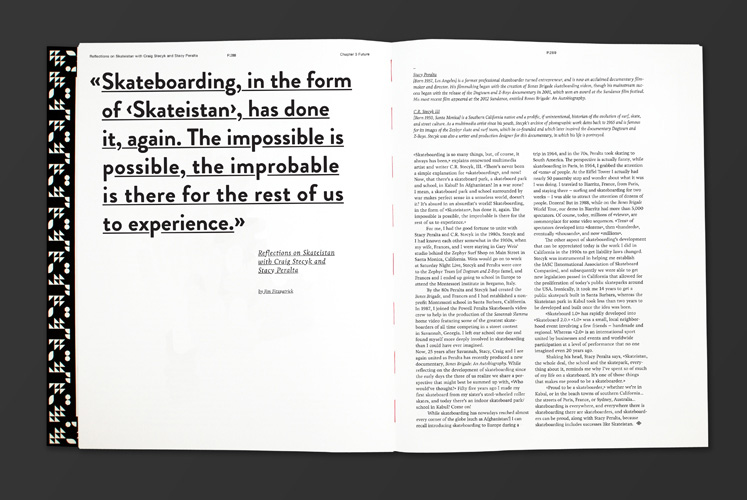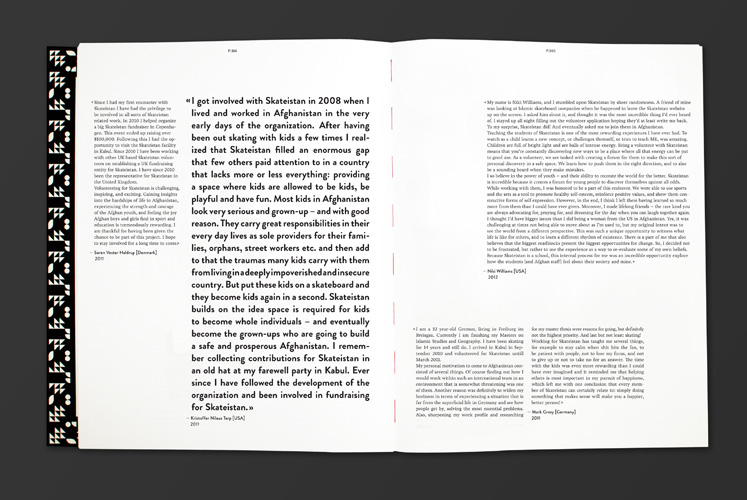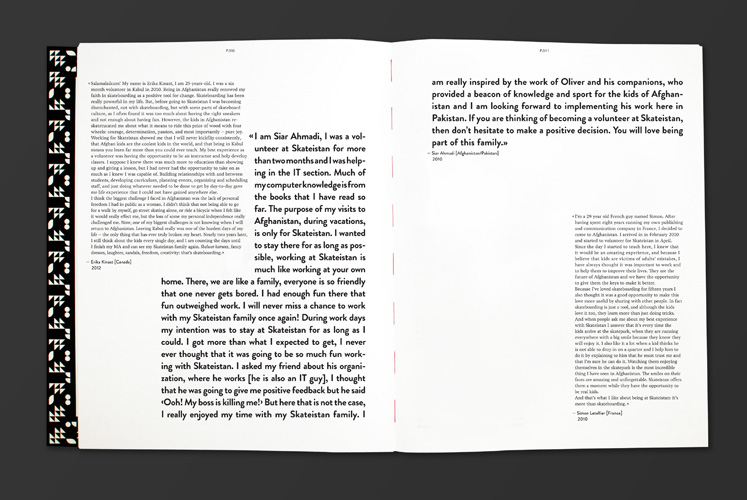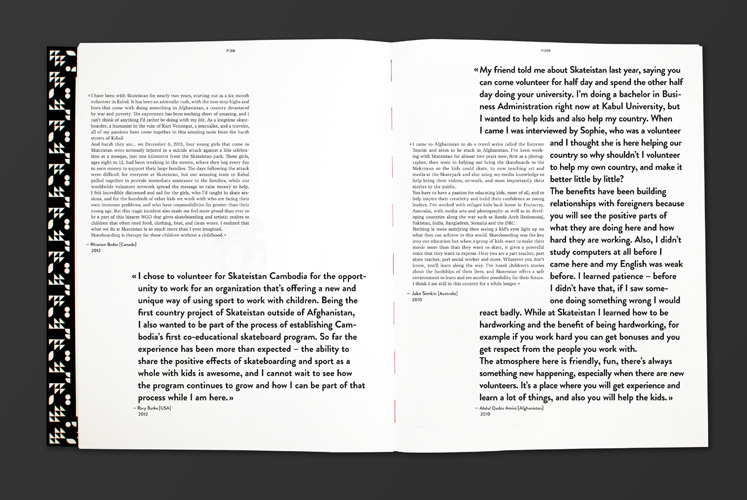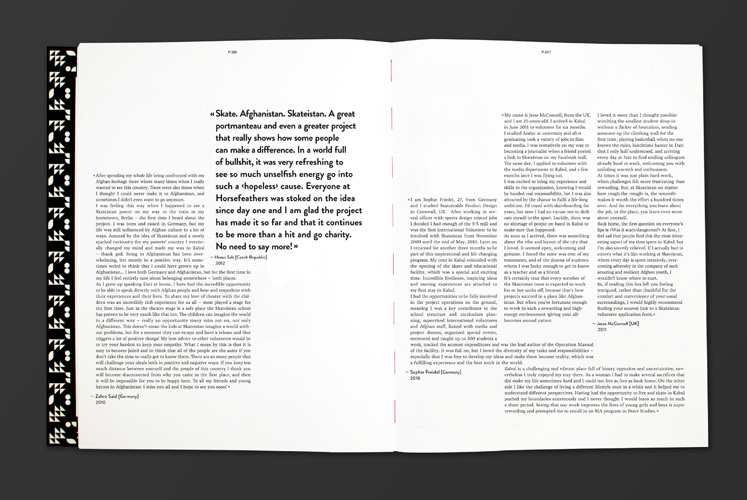 Verwandter Artikel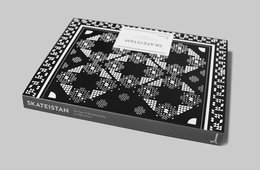 Wie fühlt es sich an, eine der ersten Skateboarderinnen des Landes und zugleich ein Mädchen in einer konservativ ...
Submitted by Julia on 26.06.2012
Nächstes Portfolio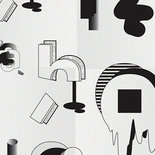 Typographic response to the theme 'Half a Hole'.
Submitted by metallicyellow on 31.10.2012
in Typography
Vorheriges Portfolio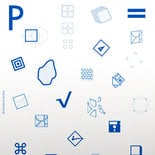 I was asked by Revision Arts a collective of NYC designers, to submit a peace of work for their upcoming exhibition ...
Submitted by metallicyellow on 31.10.2012
in Graphics