Verwandter Artikel

Mitmachen oder nur staunen
Für die Fans der Vektoren: jeder kann mitmachen, jeder kann sich Anregungen holen. Das pdf-Download Magazin ist ...
Submitted by lars on 01.07.2004
Nächstes Portfolio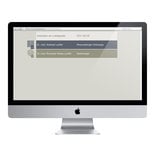 Becoming - Büro für visuelle Kommunikation Karlsruhe entwirft und programmiert die Website der Karlsruher ...
Submitted by bcmng on 07.01.2013
in Interactive
Vorheriges Portfolio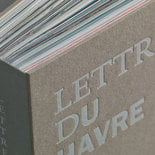 Lettres du Havre - from Elodie Boyer and Jean Segui, published by Editions Non Standard - plays on the dual meaning ...
Submitted by Editions Non St... on 07.01.2013
in Design