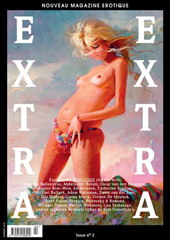 Extra Extra 'nouveau magazine erotique' recently launched its second issue, even more voluminous and spicy than its debut. Now with 168 pages, including interviews and contributions by some of the most controversial and desirable cultural producers around.
The second issue offers a sensual glimpse of the city full of desire and surrender. Lust, courage, violence, true love and spirituality find their way in the cosmopolitan life of the city.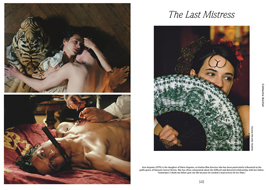 Extra Extra talks with the legendary film director Catherine Breillat about her latest film, Abus de Faiblesse, and we travel to Fire Island where artists AA Bronson and Carlos Motta talk candidly about queer rituals, intimacy and mortality. You can't really say you have been to Berlin if you haven't been seen and snapped at one of the city's many nightlife spots by the amazing photographer Maxime Ballesteros. So we invited him to share some of his photo's. The renowned Tokyo based architecture firm Atelier Bow-Wow dreams of building a house for a secret mistress. Stylish duo Petrovsky & Ramone's venture into photography is a wonderful melange of poetry and symbolism.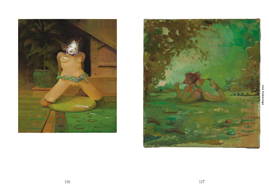 In the volume of 168 pages we are proud to present the work by the American artist Lisa Yuskavage as well as the humorous paintings of Tala Madani. In Vancouver and Mexico City we experience hot stories with Vanessa and Arturo. Extra Extra also explores the streets of Douala, Antwerp, and Los Angeles. The Urbex opens doors in Brussels that would otherwise remain closed; what is hidden behind the cluttered facades of this administrative metropolis?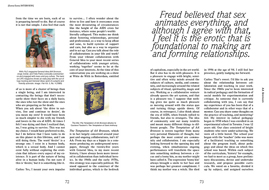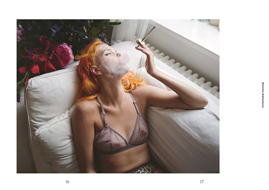 INFORMATION:
Price: € 15
Format: Soft cover, 168 pages, full colour
Editors: Samira Ben Laloua, Nathalie Hartjes, Adam Kleinman, David van der Leer
Contributors: Atelier Bow-Wow, Maxime Ballesteros, Abdelkader Benali, Oscar van den Boogaard, AA Bronson, Michael Bullock, Catherine Breillat, Adam Kleinman, David van der Leer, Tala Madani, Carlos Motta, Viviane De Muynck, Ester Naomi Perquin, Petrovsky & Ramone, Sam Steverlynck, Michael Turner, Patrick Wokmeni, Lisa Yuskavage
Publisher: Samira Ben Laloua for Extra Extra
Distribution: Extra is internationally distributed by
Export Press, Paris +33140291451, dir@exportpress.com, www.exportpress.com
Antenne Books, London, +44203 582 8257, shop@antennebooks.com
, www.antennebooks.com
Idea Books, Amsterdam +31206226154, idea@ideabooks.nl, www.ideabooks.nl
Subscriptions: Bruil & van de Staaij, Meppel, +31522261303, info@bruil.info, www.bruil.info
For more information or images: info@extraextramagzine.com.
Facebook.com/extra-extra-nouveau-magazine-erotique
Verwandter Artikel
Nächstes Portfolio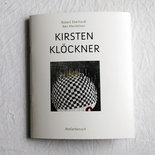 Der Atelierbesuch spürt der Berliner Künstlerin Kirsten Klöckner nach, die mit ihren Bildern unbeschwerte ...
Submitted by Fine Heininger on 10.12.2013
in Graphics
Vorheriges Portfolio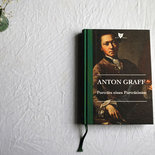 Über 2000 Gemälde, über 800 verschiedene Gesichter, über 80 Selbstbildnisse: Dies ist das beachtliche Oeuvre des ...
Submitted by Fine Heininger on 09.12.2013
in Graphics