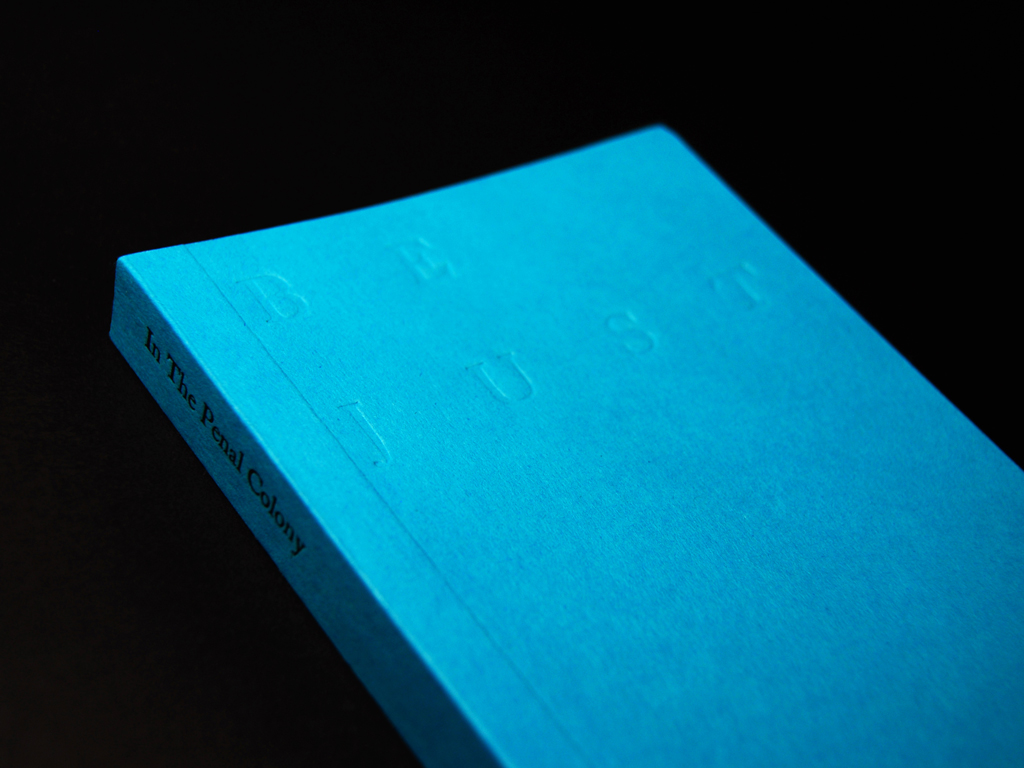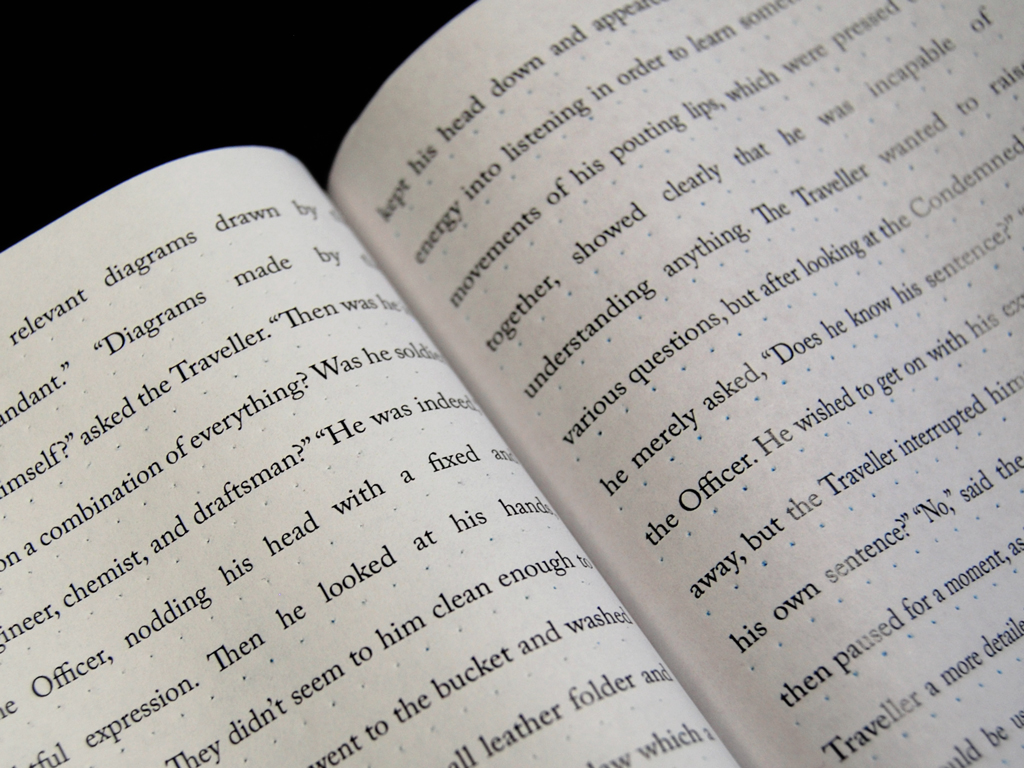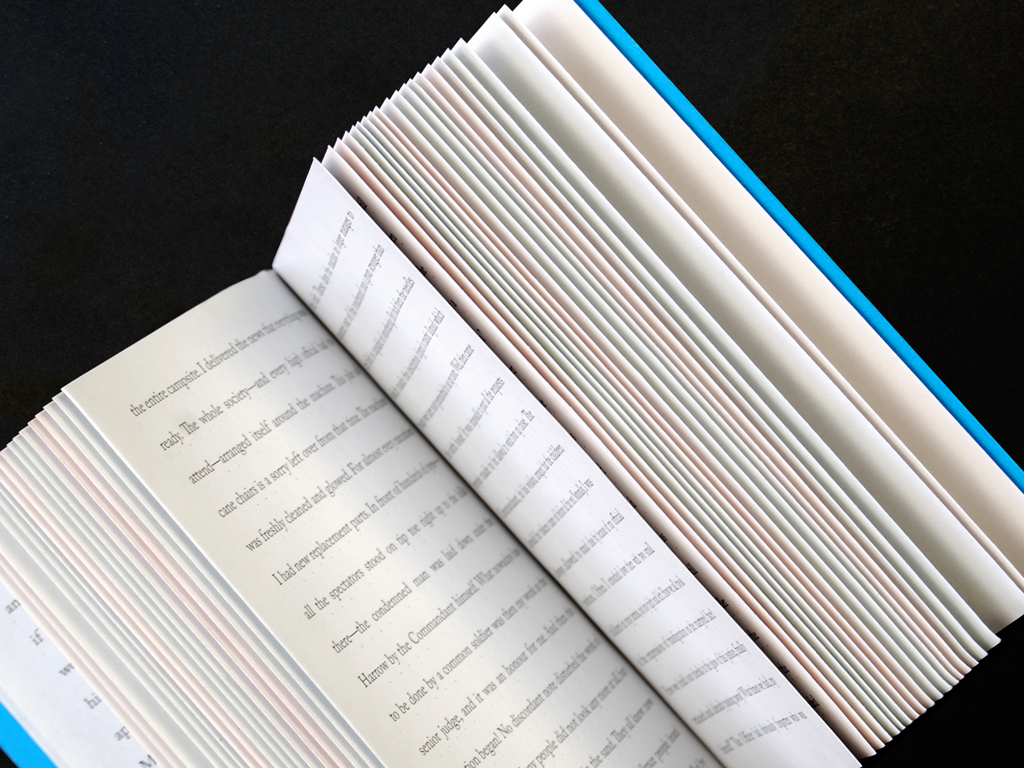 Small piercings underline the text of the whole book that has been printed on bible paper and french folded. For this designed version of the book I opted for subtle color to emphasise that the story, generally considered horror, is in fact somehow quite light in feel. Kafka's writing has elements of dark humour and great irony. The colour is hidden in between the pages and is not really noticeable when reading. Sometimes a hint of colour will peek through some of the pierced holes. Bible paper is used to reference the Biblical themes of the novella.
Verwandter Artikel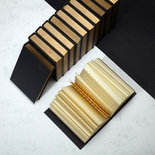 Design interpretation of Kafka's short story In the Penal Colony. The text describes the last use of an ...
Submitted by Polina Joffe on 23.06.2016
in Graphics
Nächstes Portfolio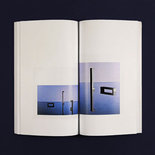 Bending light in search of typographic shapes. The book consists of images of light bent with the use of wooden ...
Submitted by Polina Joffe on 23.06.2016
in Graphics
Vorheriges Portfolio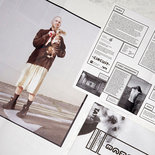 The visual identity for Source, an exhibition at Tate Britain curated by young people, is based on highlighting ...
Submitted by Polina Joffe on 23.06.2016
in Graphics