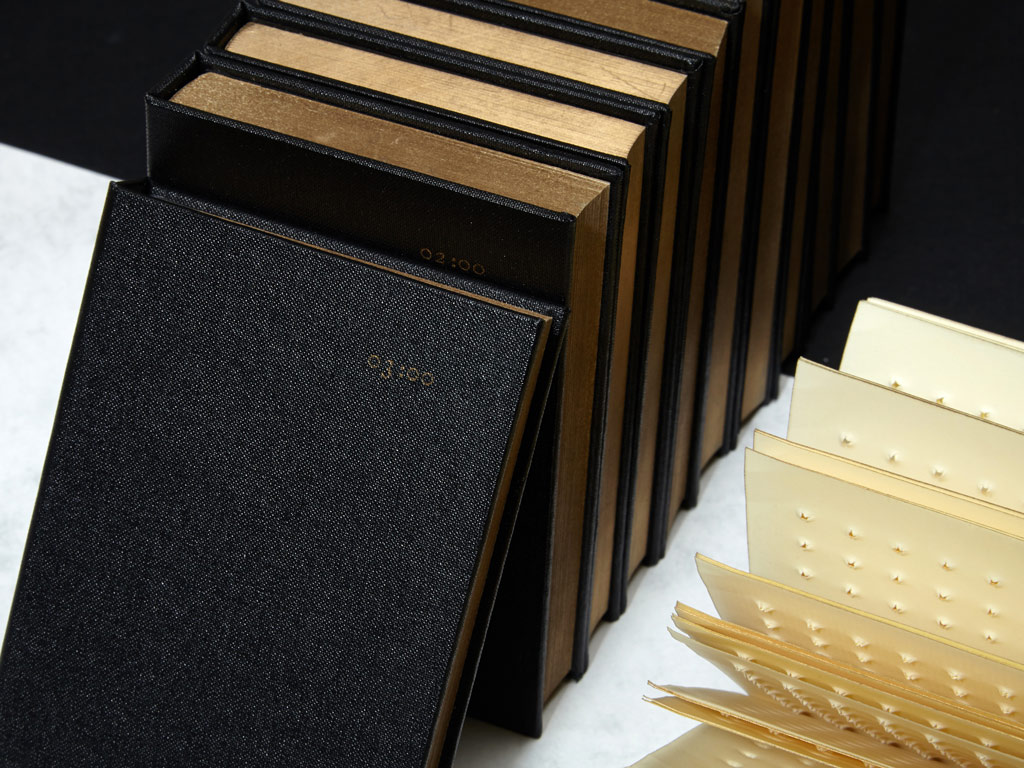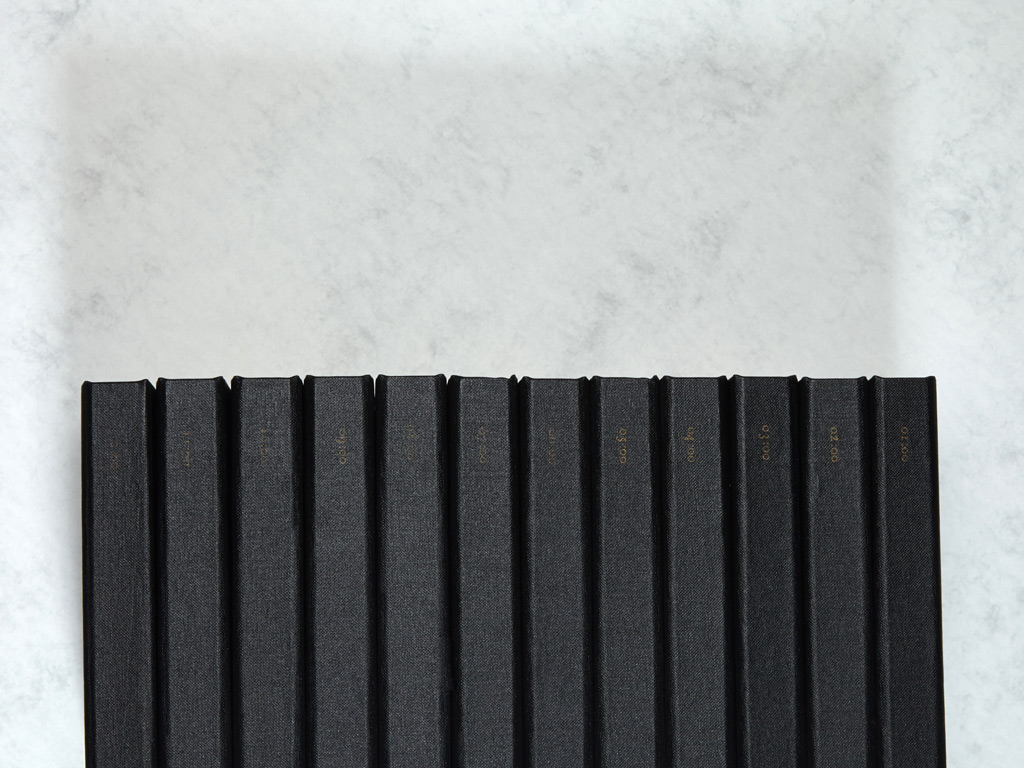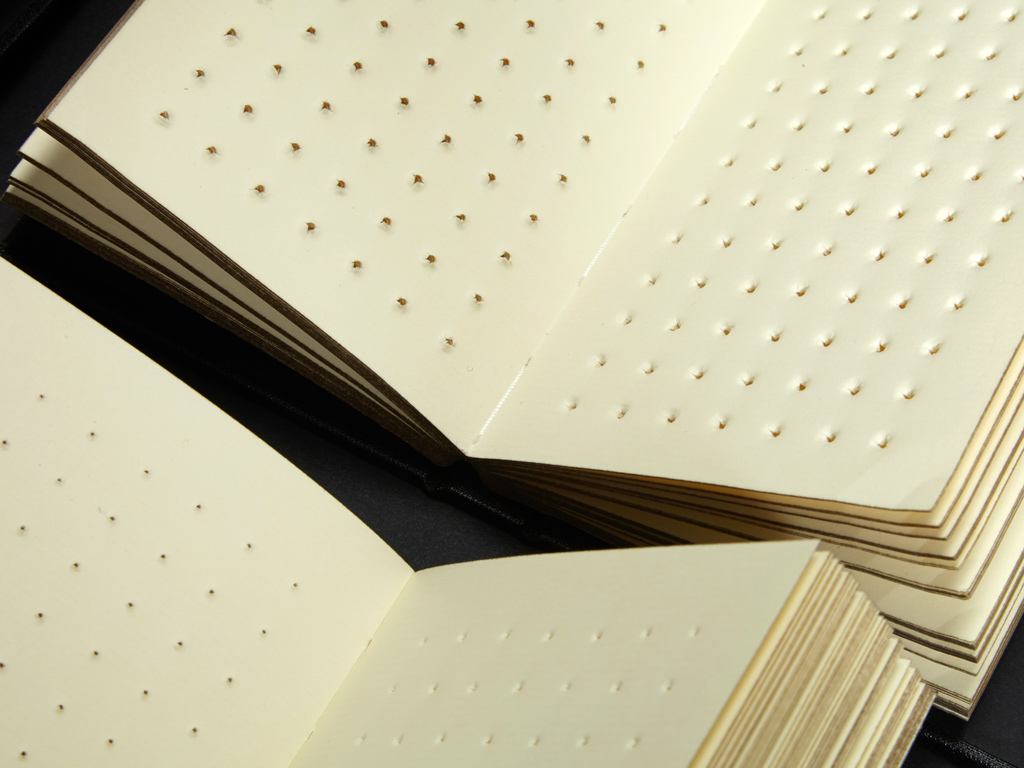 Design interpretation of Kafka's short story In the Penal Colony. The text describes the last use of an elaborate torture and execution device that carves the sentence of the condemned man on his skin before letting him die, all in the course of twelve hours. The 12 books retell the core of the novella using the form of the book alone. Each book represents an hour of the machine's work, showing the progression of the piercing from barely to fully pierced. In the last book, 12:00, the piercings reach the very last page with great force recreating the last and fatal hour of the machine.
Verwandter Artikel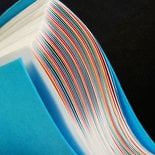 Small piercings underline the text of the whole book that has been printed on bible paper and french folded. For ...
Submitted by Polina Joffe on 23.06.2016
in Graphics
Nächstes Portfolio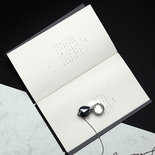 Anna Akhmatova was a great Soviet poetess. Her works were censored during the Stalin regime, but she continued ...
Submitted by Polina Joffe on 23.06.2016
in Graphics
Vorheriges Portfolio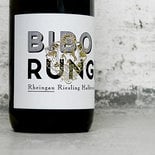 Logo and corporate design for a vineyard based at Hallgarten / Rheingau. Creation of a heraldic sign based on the ...
Submitted by desres on 17.06.2016
in Typography