Siebdruck! Aber dabei bleibt es nicht:
PRINTAAA zeigt zum einen serigrafische Plakatserien, zum anderen die Installation der Plakate und Bilderfindungen der Designstudentinnen der FH Dortmund, Friederike Becker, Danuta Drwecki und Patricia Tarczynski in den kleinen aber feinen Räumlichkeiten der Siebdruckwerkstatt WATWHA.
Ausstellungseröffnung am 13. Juli 2013 18 UHR Brunnenstraße 31 in Dortmund.
Musikalische Untermalung: STEREOKOMPOST mit einem experimentellen Siebdruckgeräusche-Noise-Set.
Friederike Becker
// Meine Bilder braucht kein Mensch

Danuta Drwecki
// Poster Machine

Patricia Tarczynski
// Facing the Process
Zusätzlich stellt Annika Christ mit Rotwein, Altöl, Kreide, Blut, Jägermeister, Tinte, Asche, Senf und Ketchup gedruckte Kulturplakate aus.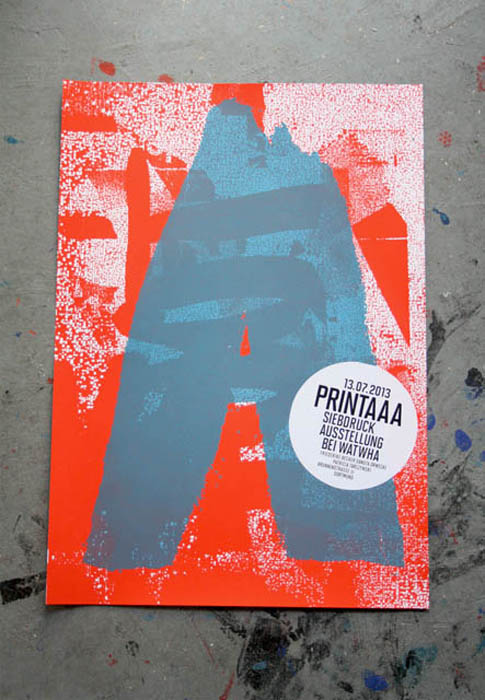 Verwandter Artikel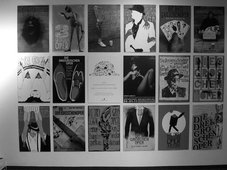 FH Dortmund
Studierende des Studienschwerpunkts Grafikdesign im Studiengang DMK an der FH Dortmund zeigen eigene, visuelle ...
Submitted by Julia on 21.12.2011
Nächstes Portfolio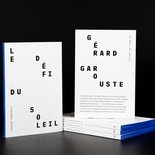 Book Collection for the Centre national des arts plastiques (CNAP). First publication dedicated to «Le Défi du ...
Submitted by A is a name on 10.07.2013
in Graphics
Vorheriges Portfolio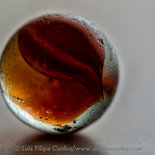 Submitted by Luis Filipe Cunha on 04.07.2013
in Photography