Book design for a dear friend and amazing product designer, David Geckeler.
About FRAGMENT' is a one-piece aluminum sand-casted chair. The creative expression underlies the concept of keeping the elements of the sand-casting construction attached to a casted seat shell.
The design is the result of the attempt to assign the gating system a functional part of the chair, in this case three legs.
Fascinated by a curious and independent formal appearance of peripheral constructions of sand-casted objects, the aim was to give space to this mainly geometric elements, as well as quoting the aesthetic character of casted metal parts.
© "david geckeler industrial design"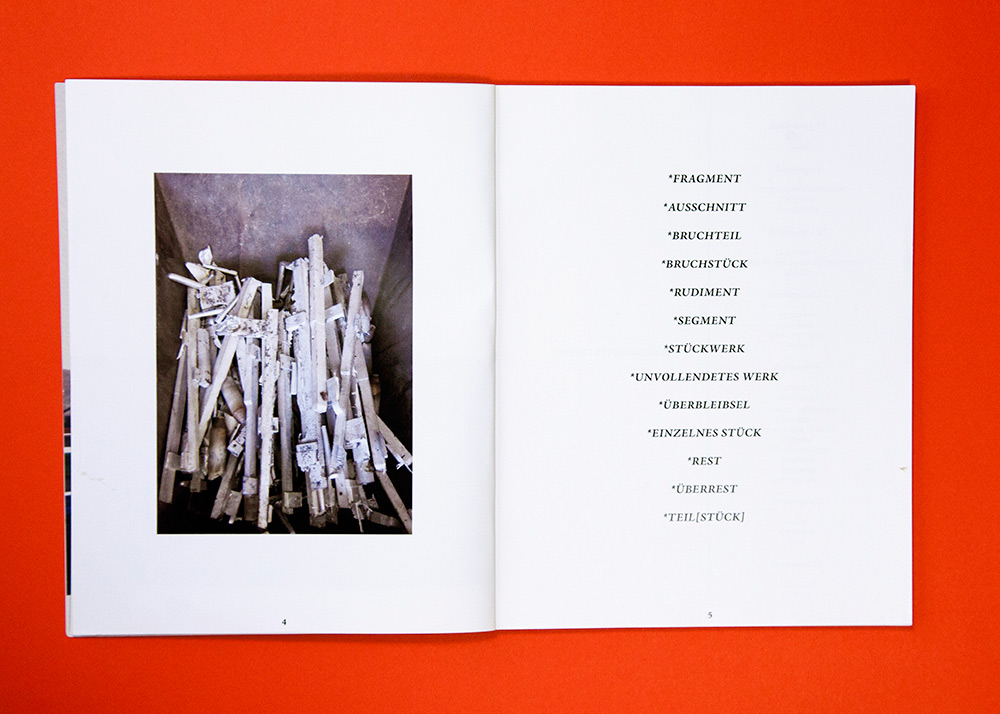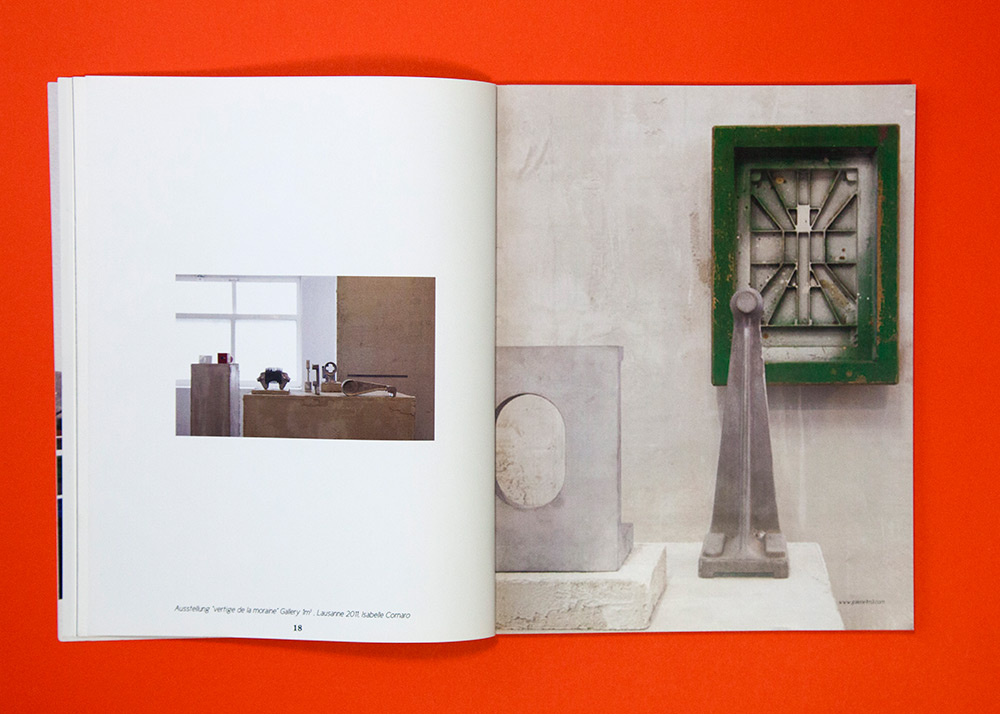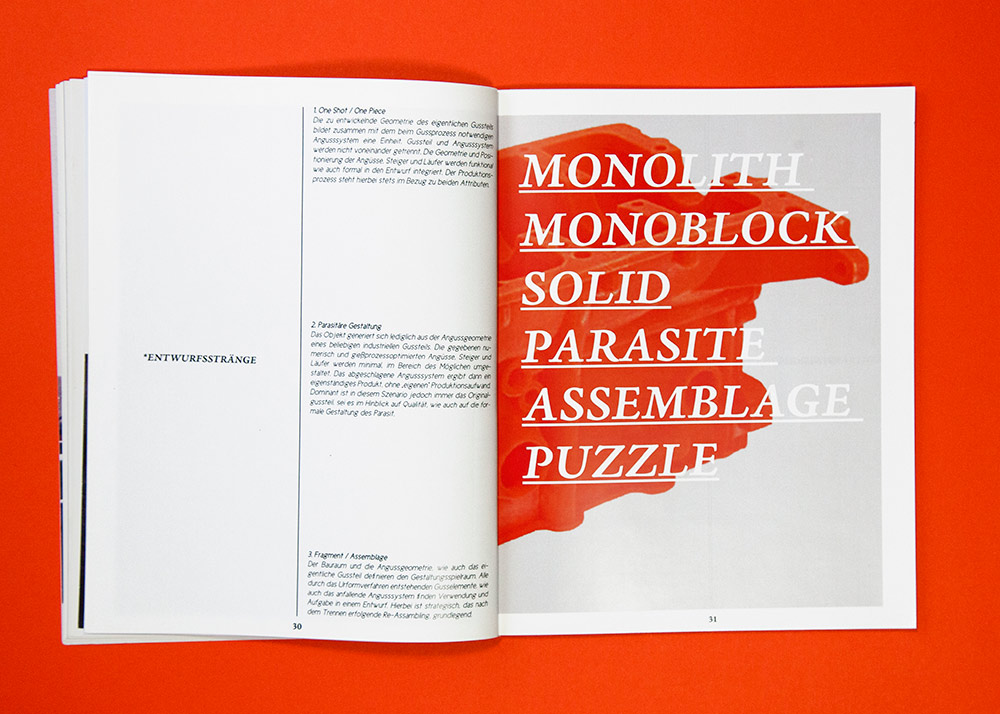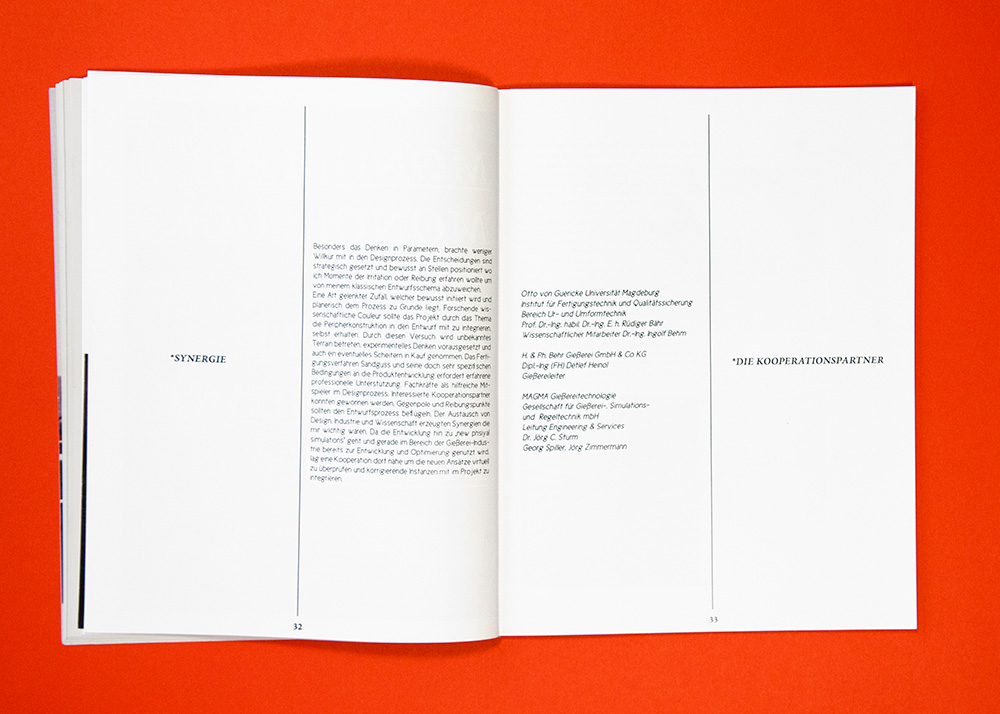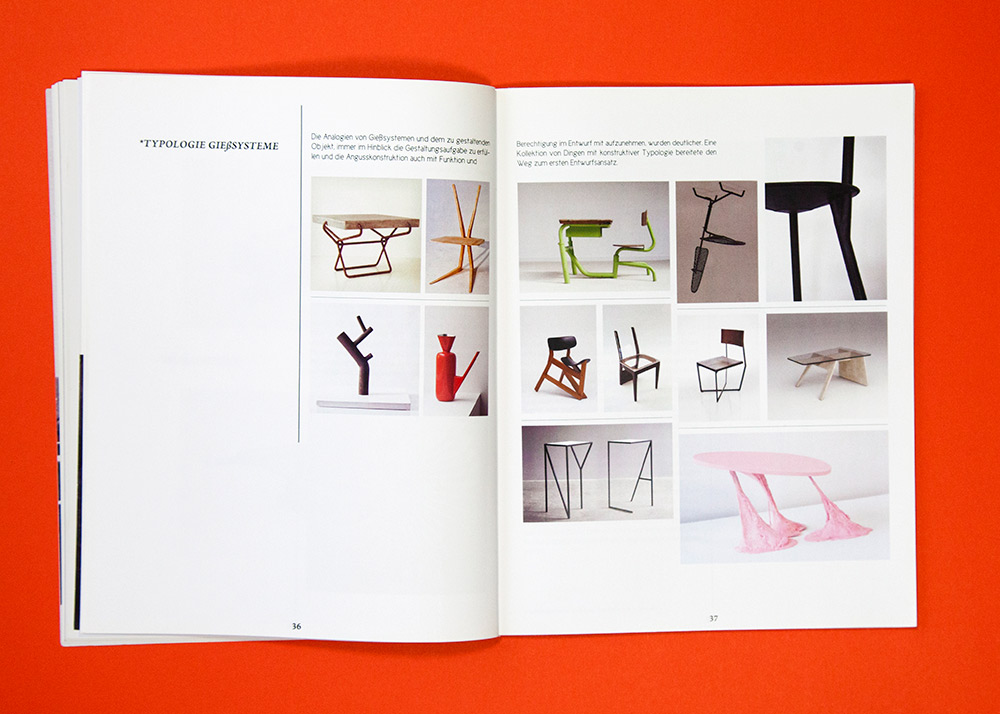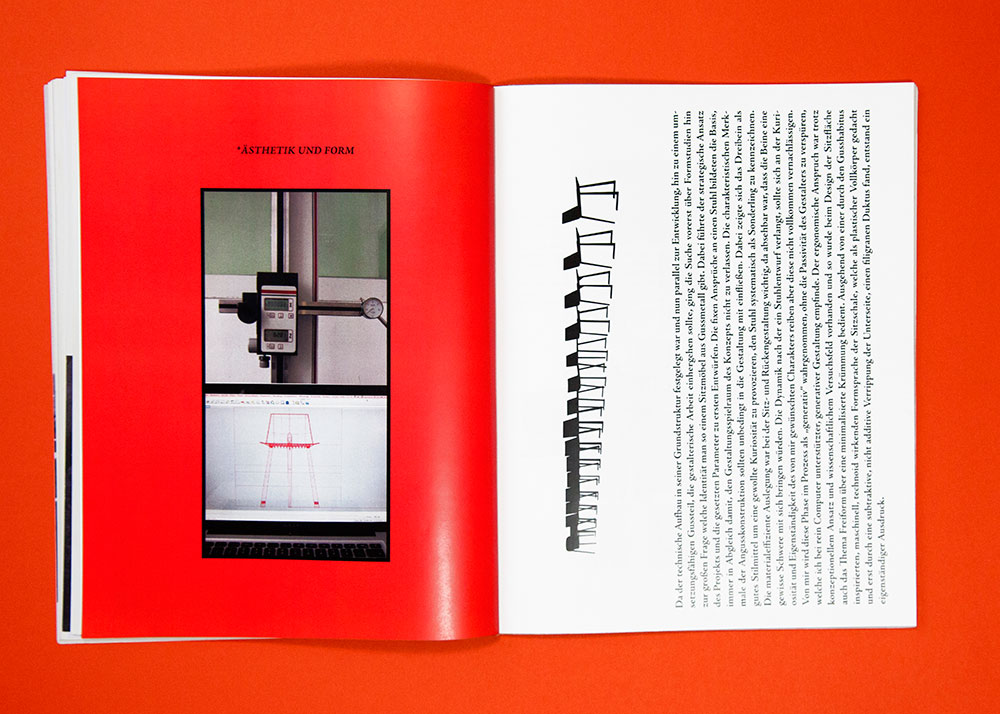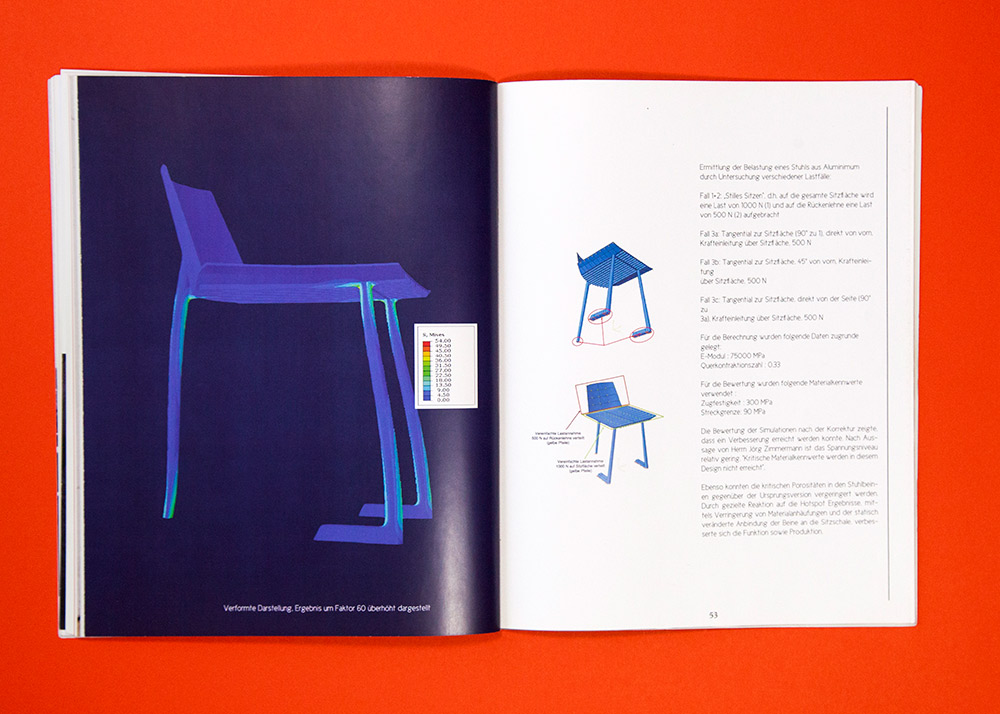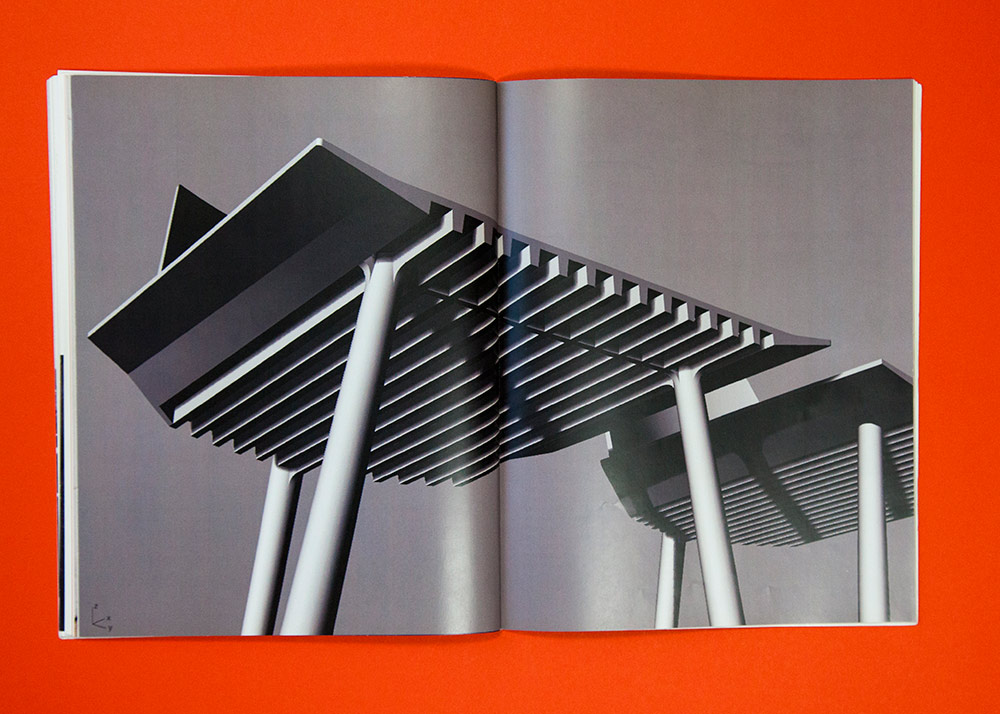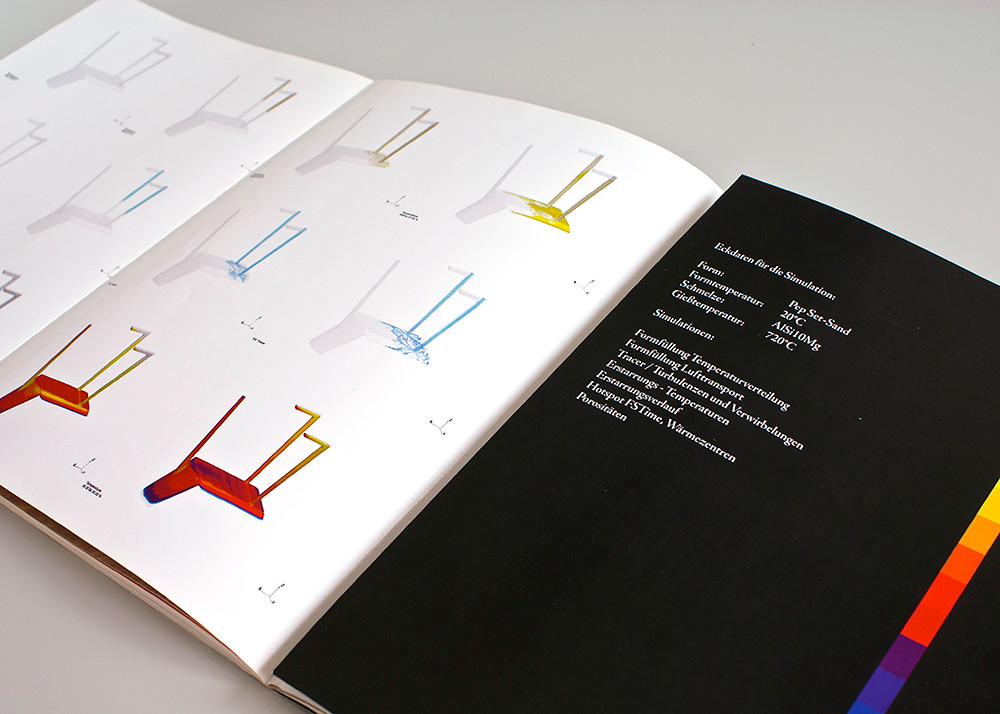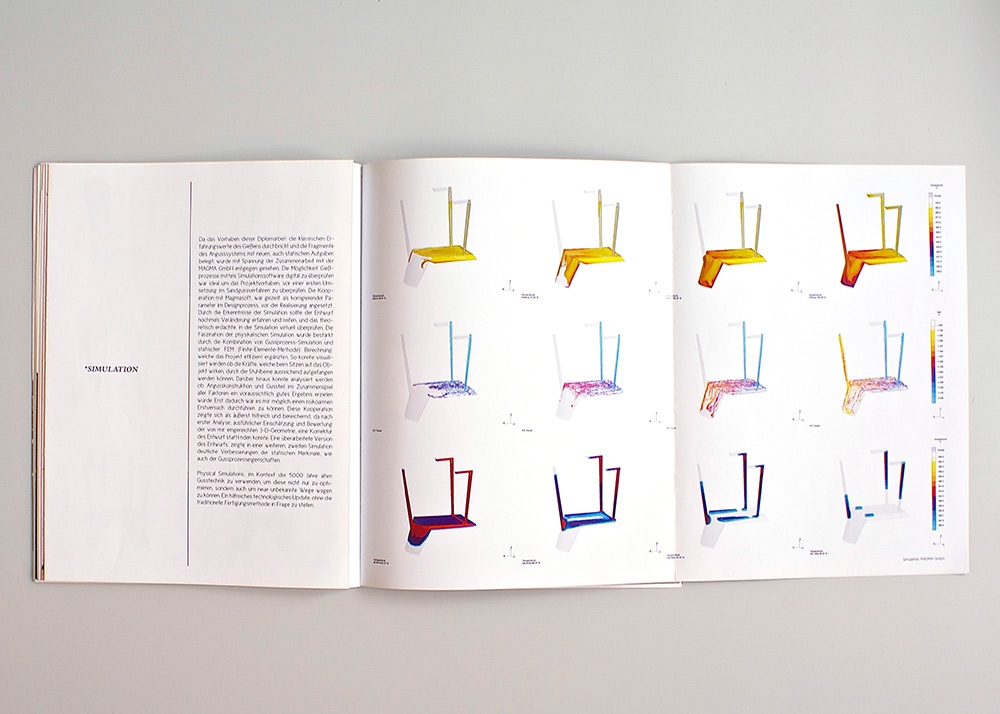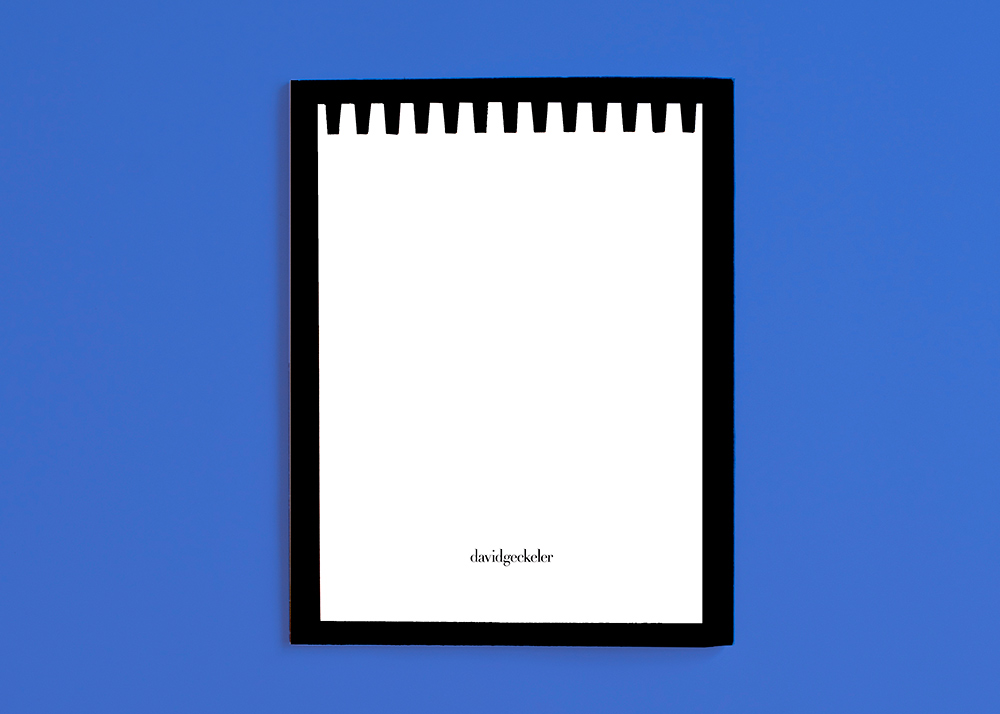 Verwandter Artikel
Nächstes Portfolio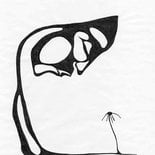 Michael William Benton BA, B.Ed, born in Toronto, Ontario, Canada, 1976. Presently resides in Muskoka, Ontario, ...
Submitted by mwbgallery on 07.09.2013
Vorheriges Portfolio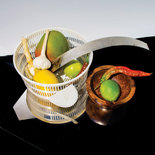 Comunication concept for ARNE EBERLE Press + Sales - COLLECT Showroom, Berlin Fashion Week July 2013 Art ...
Submitted by Giulia Munari on 06.09.2013
in Photography