Decima is a condensed geometric San Serif display typeface. Family consists of three subfamilies - Decima Sans, Decima Plus and Decima Mono.
Decima built in three weights and six styles. The letterforms in roman style are techno in appearance, while italics remind one of handwriting (which is evident in lowercase g, y, z whose loops resemble real italics).
Decima+ is an upright variation of Decima italics and is built in three weights. The unique difference of this typeface is that it presents a softer and more human look, while retaining the condensed geometric structure of its counterpart.
Decima Mono is a monospaced version of Decima, built in six styles.
Decima family designed in 2008 and available at MyFonts.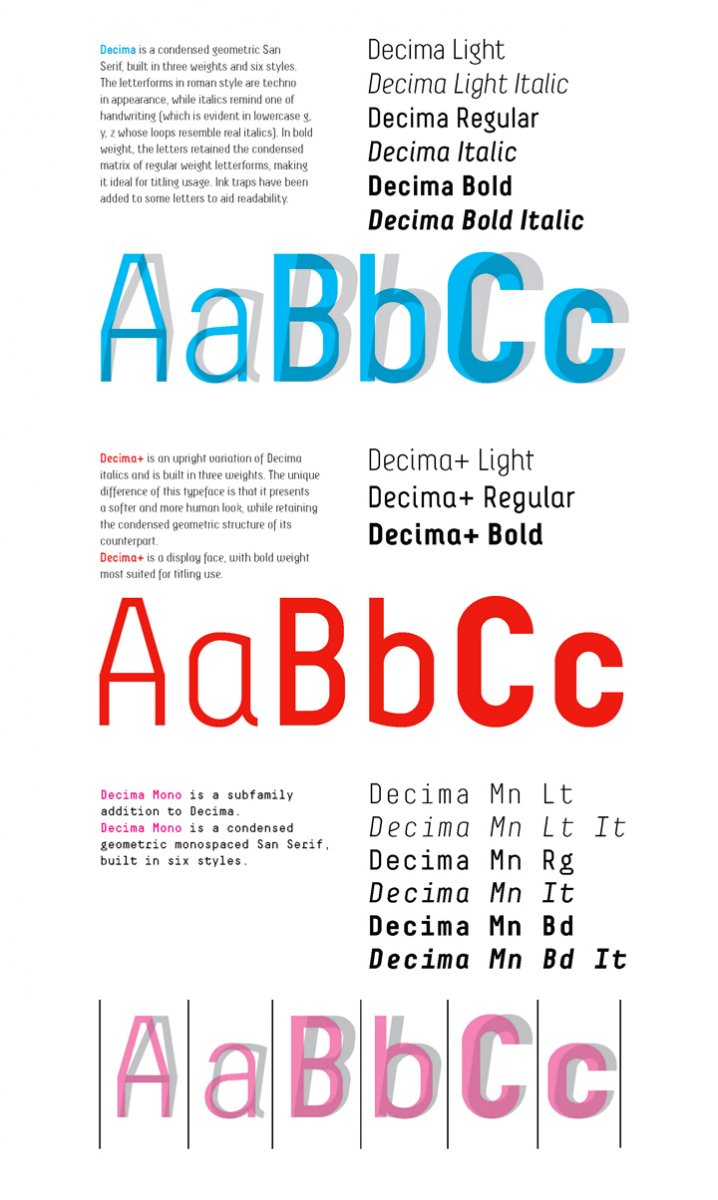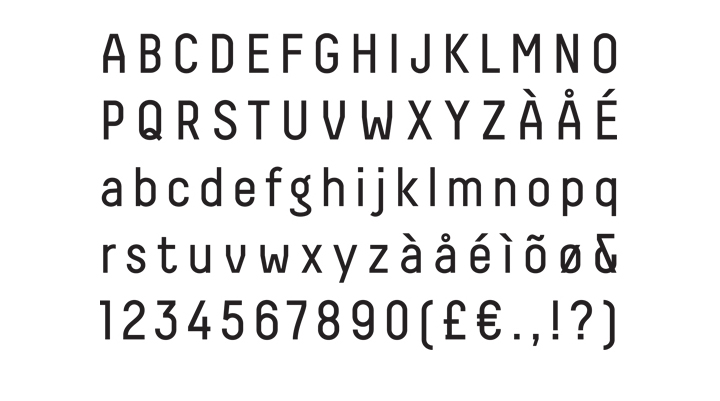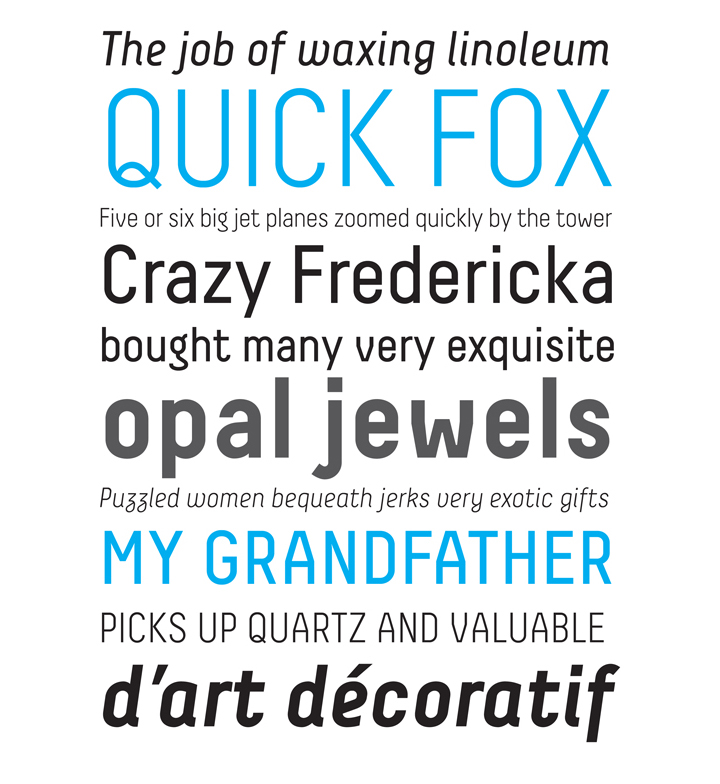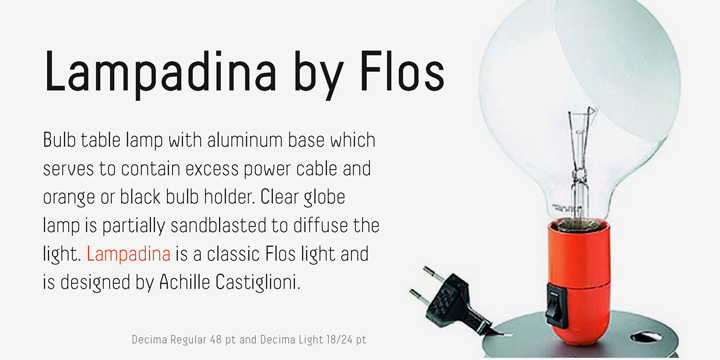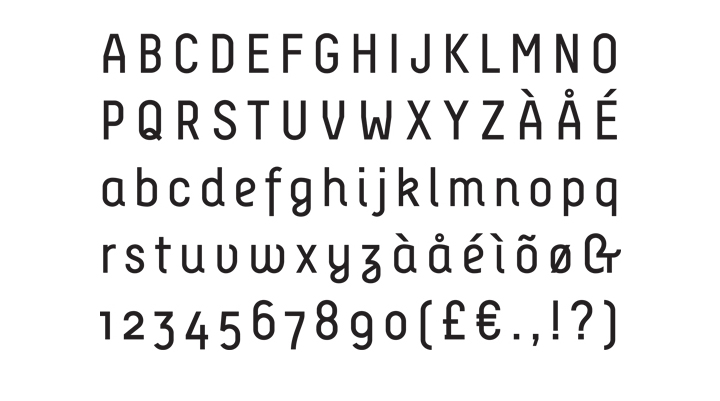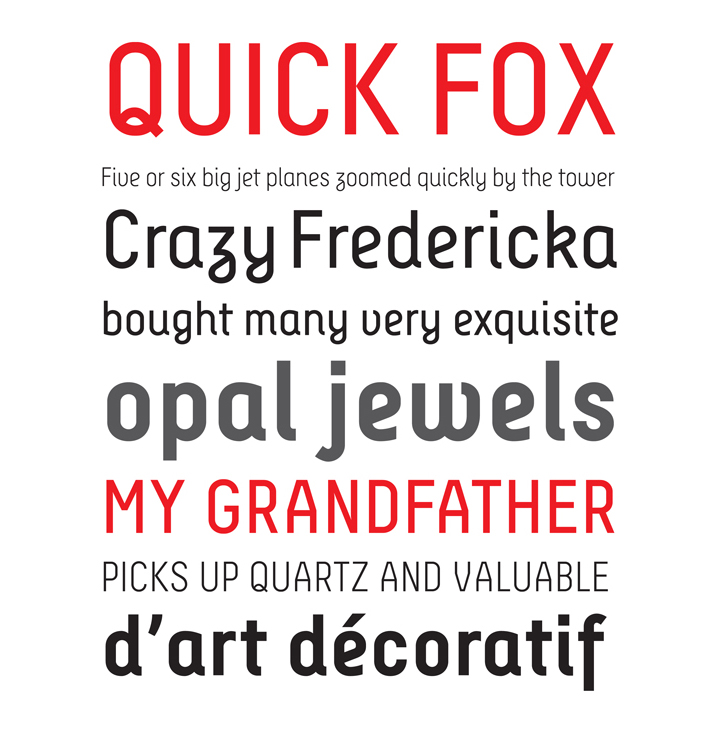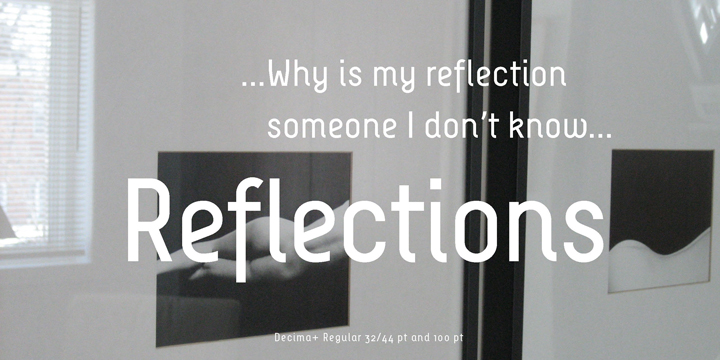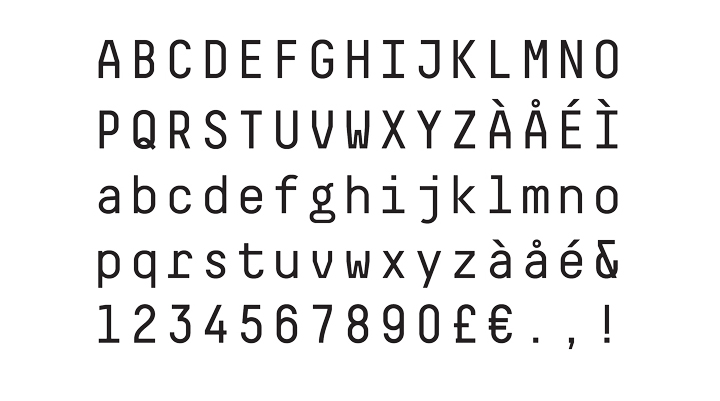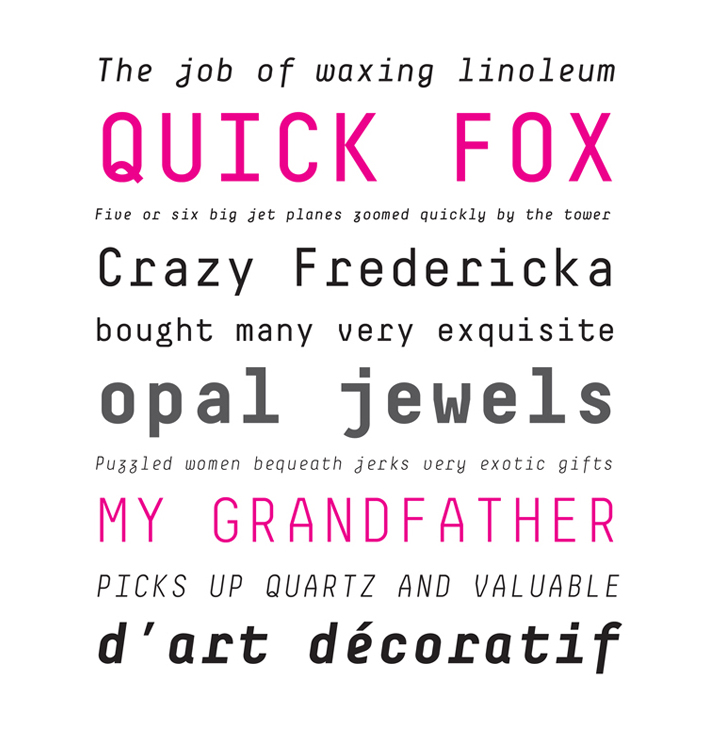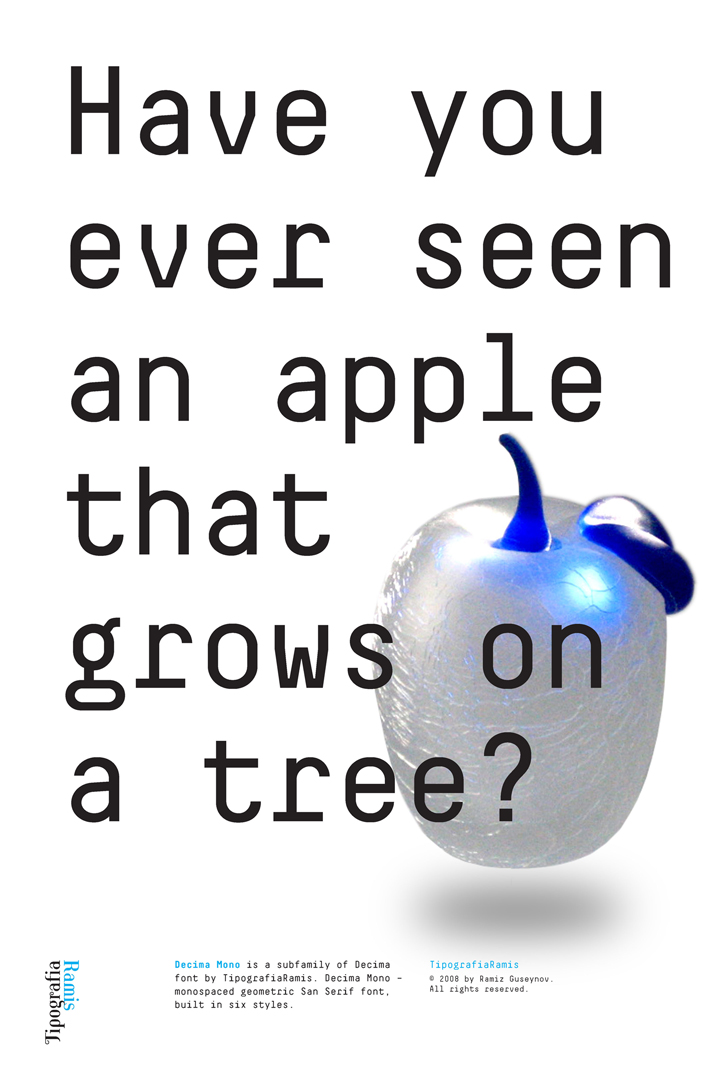 Verwandter Artikel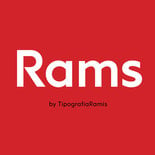 RAMS is a Sans Serif type family of four weights with matching italics. The typeface's design was influenced by the ...
Submitted by tipografiaramis on 07.08.2013
in Typography
Nächstes Portfolio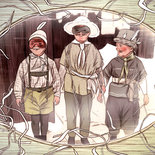 Various works from 2012-13 www.isabelseliger.com
Submitted by Isabel Seliger on 21.09.2013
in Illustration
Vorheriges Portfolio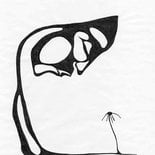 Michael William Benton BA, B.Ed, born in Toronto, Ontario, Canada, 1976. Presently resides in Muskoka, Ontario, ...
Submitted by mwbgallery on 07.09.2013