RAMS is a Sans Serif type family of four weights with matching italics. The typeface's design was influenced by the geometric style of Sans Serif faces of the 30s. The letter shapes – based on geometric forms – been optically corrected for better legibility, thus enabling geometric concepts to be adapted by typographic tradition. While the typeface is intended for use in display sizes, it is also quite legible in text and is well suited for editorials.
Designed in 2013 and available at MyFonts.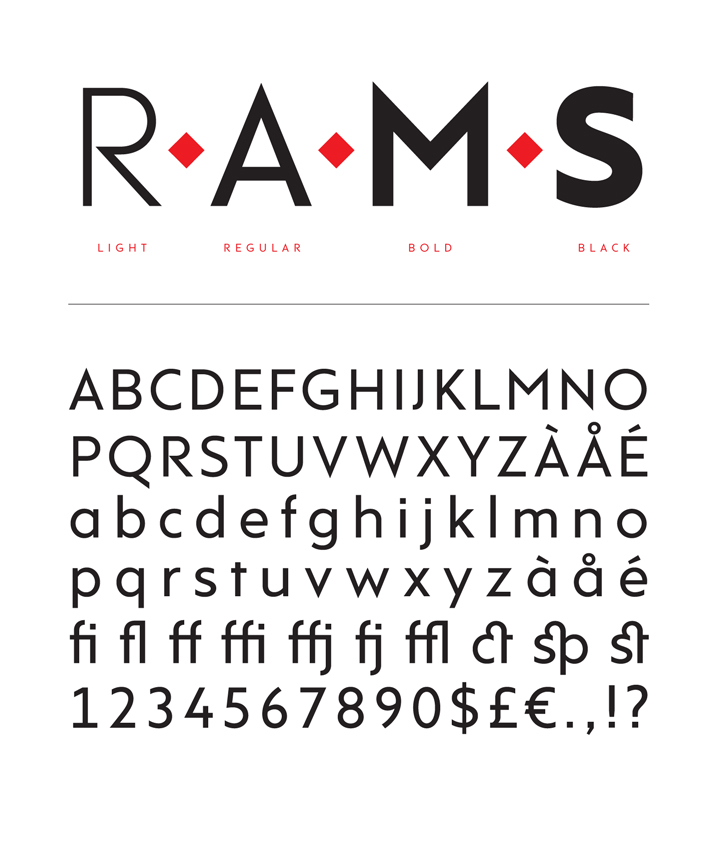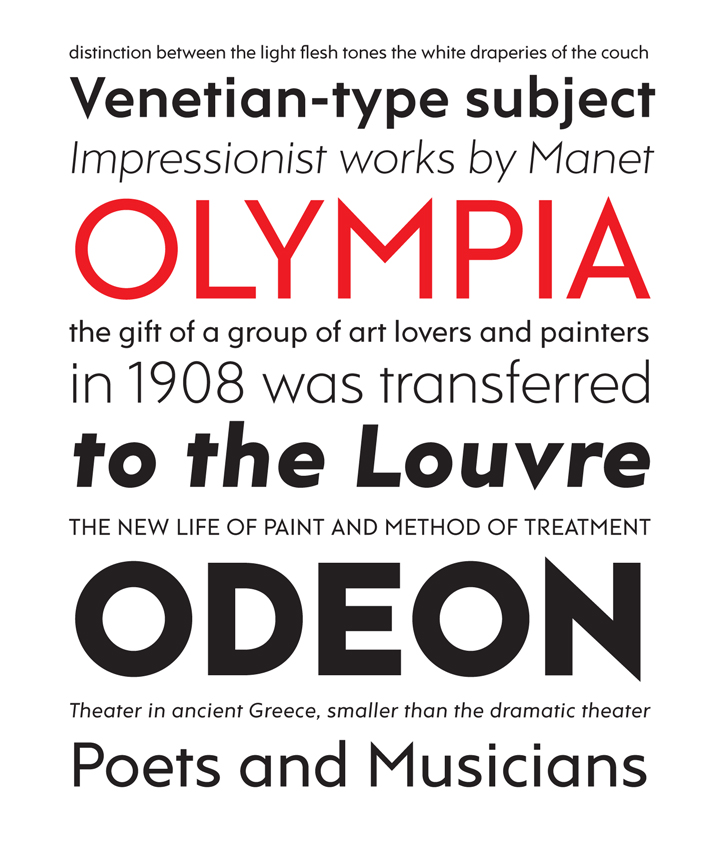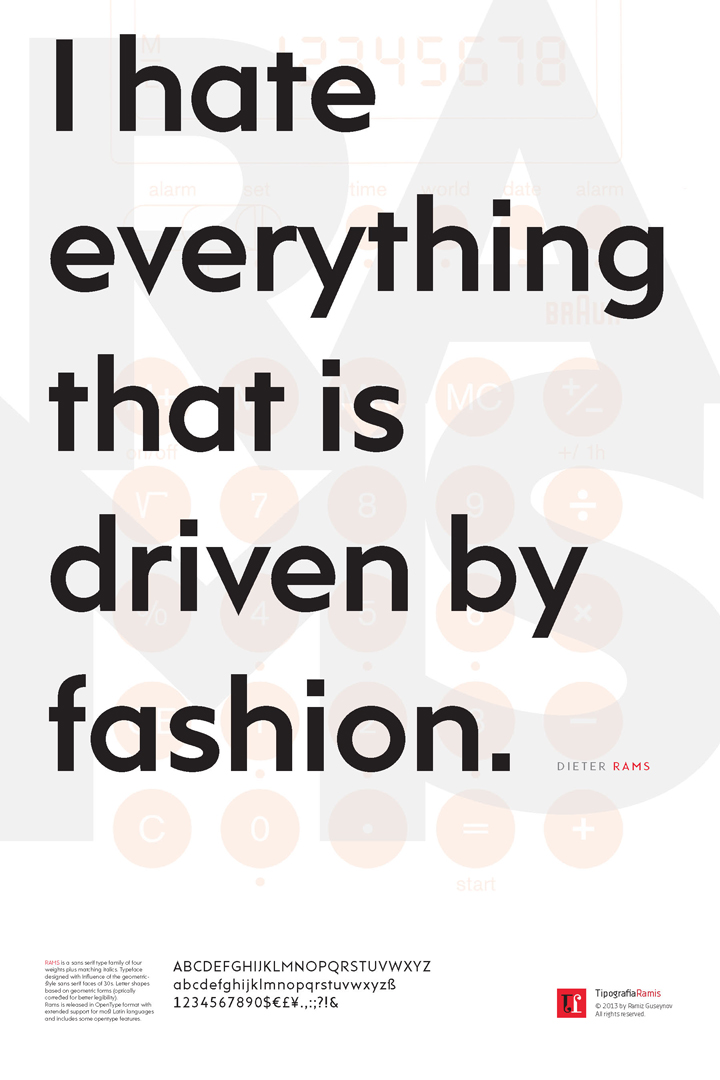 Verwandter Artikel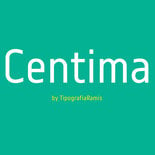 Centima – a geometric sans serif typeface family, built in six styles. Condensed typeface, "corporate" by style, ...
Submitted by tipografiaramis on 08.08.2013
in Typography
Nächstes Portfolio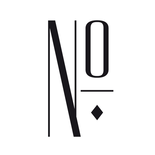 »High Times« is a decorative headline-font and corporate typeface of ...
Submitted by tilopentzin on 07.08.2013
in Typography
Vorheriges Portfolio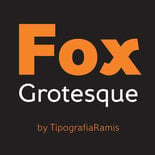 Fox Grotesque is a member of the extended Fox Family and stylistically finds itself between Fox TRF, with some ...
Submitted by tipografiaramis on 07.08.2013
in Typography