The Syrian Civil War is an armed conflict that started in March 2011 and is the result of a protest movement from the people. From the start, the movement has been suppressed by the Syrian government, with nearly 25,000 people in total according to the Syrian Observatory for Human Rights.
The Saha project condemns the injustice shown by the government to the civil population. The aim of the project is to push foreign countries to provide their support to the people and to surpass the information given by media by switching from the observer status to that of an actor. The design was conceived in sequential shots to make harder and more dynamic images.
*Saha: Health
More informations : http://suleymanyazki.com/projects/saha/
Verwandter Artikel
Portugal Photography Special
Mit den Fotostrecken »Syrian Refugees in Istanbul« und »Underground in Tehran« von Daniel Rodrigues startet unsere ...
Submitted by Michael Schmidt on 04.07.2016
Nächstes Portfolio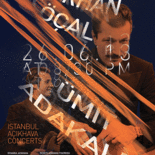 Burhan Öçal and Umit Adakale are multi-instrumentalist artists and Turkish music specialists. They are ...
Submitted by Suleyman Yazki on 25.08.2013
in Graphics
Vorheriges Portfolio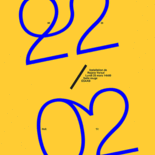 ÉSAAB is a Higher School of Applied Arts based in Nevers – France. At noon, the school take another shape and offers ...
Submitted by Suleyman Yazki on 25.08.2013
in Graphics