Bart van der Lee his lyrics are vivid stories full of references

Bart van der Lee asked me to design all visual content for his crowd funded new album "Ballads for the Heathens or Dying". The design is based on richly illustrated old songbooks. Full of patterns, gold and images. The custom designed typeface speaks the honest and in-your-face-ness of Bart his lyrics. The handdrawn illustrations in the Booklet are linocut by Job Kind.

The complete package consists of A videoclip, album packaging, booklet, custom typeface design, silkscreen- and risograph print. More...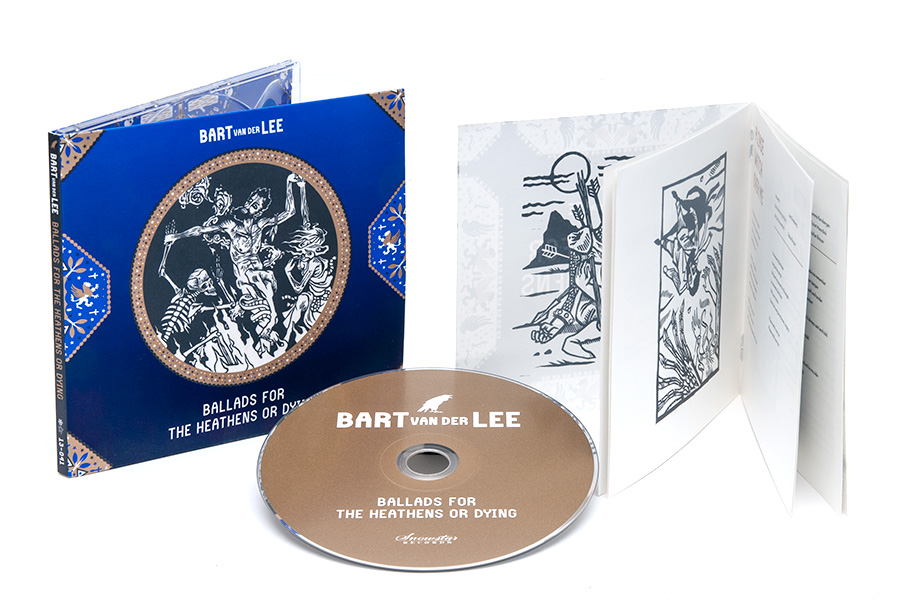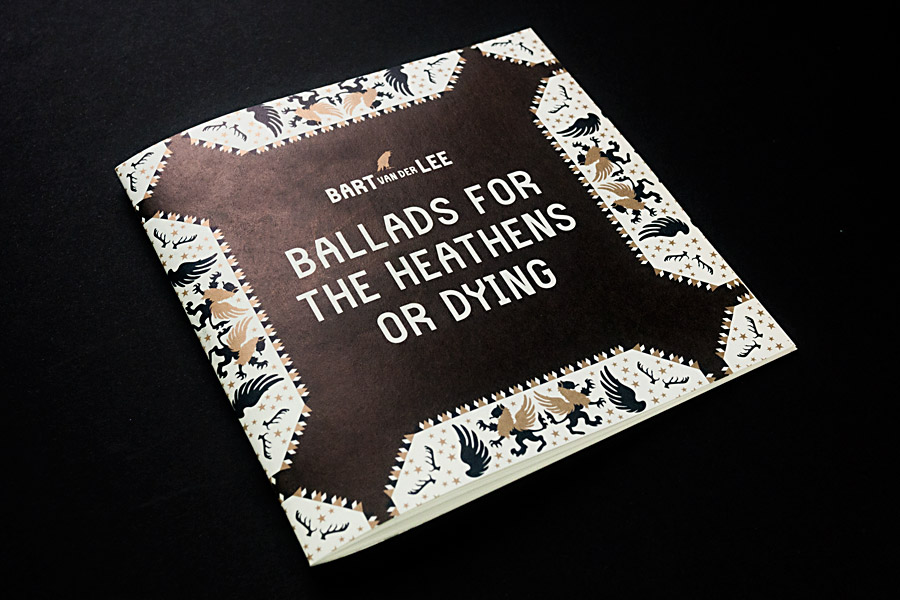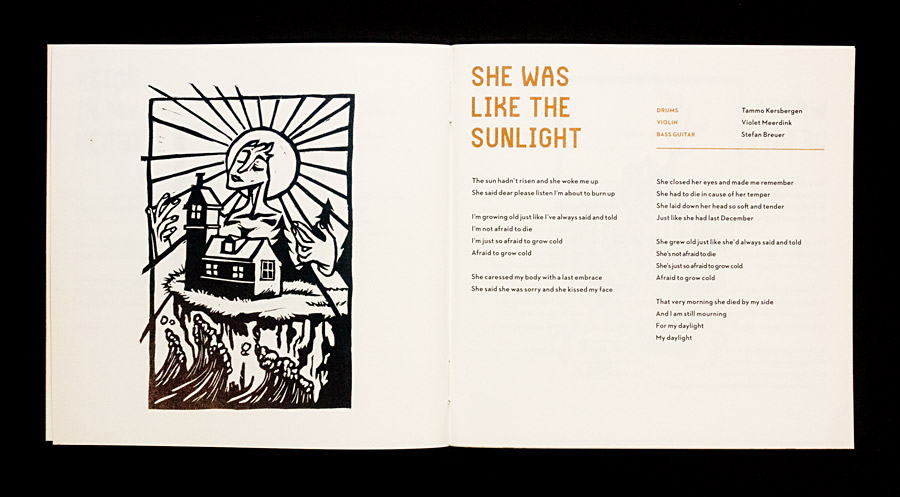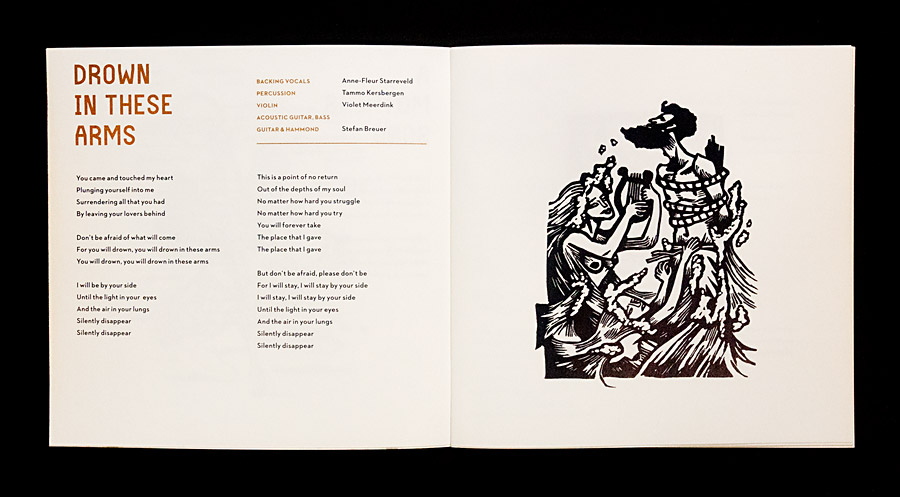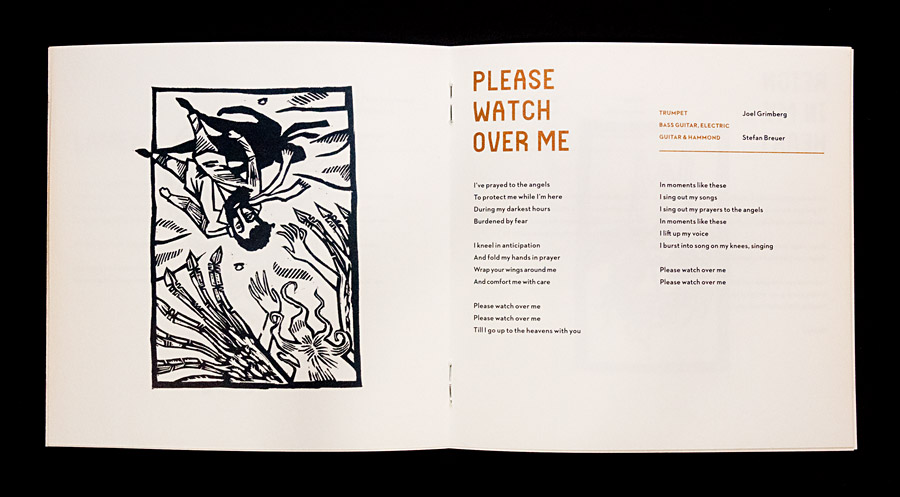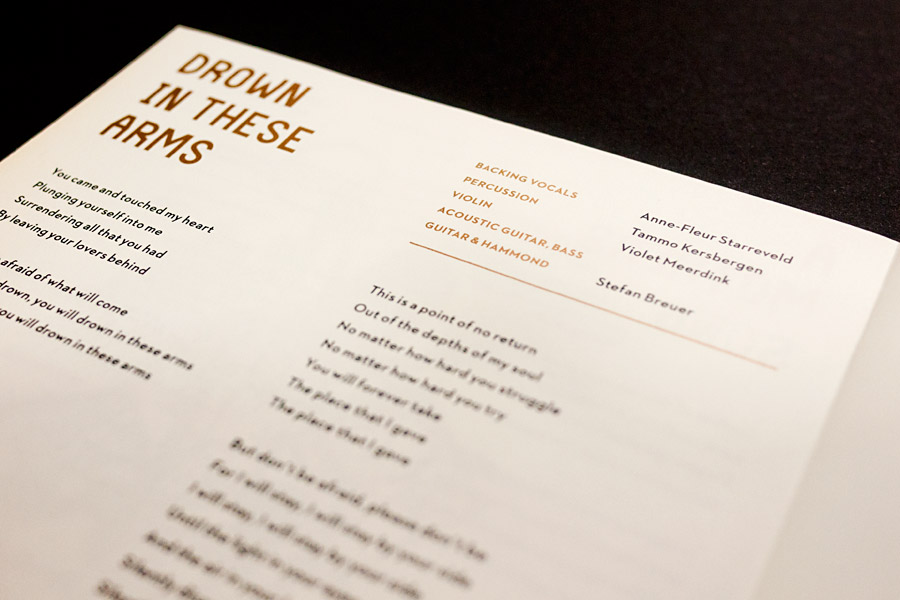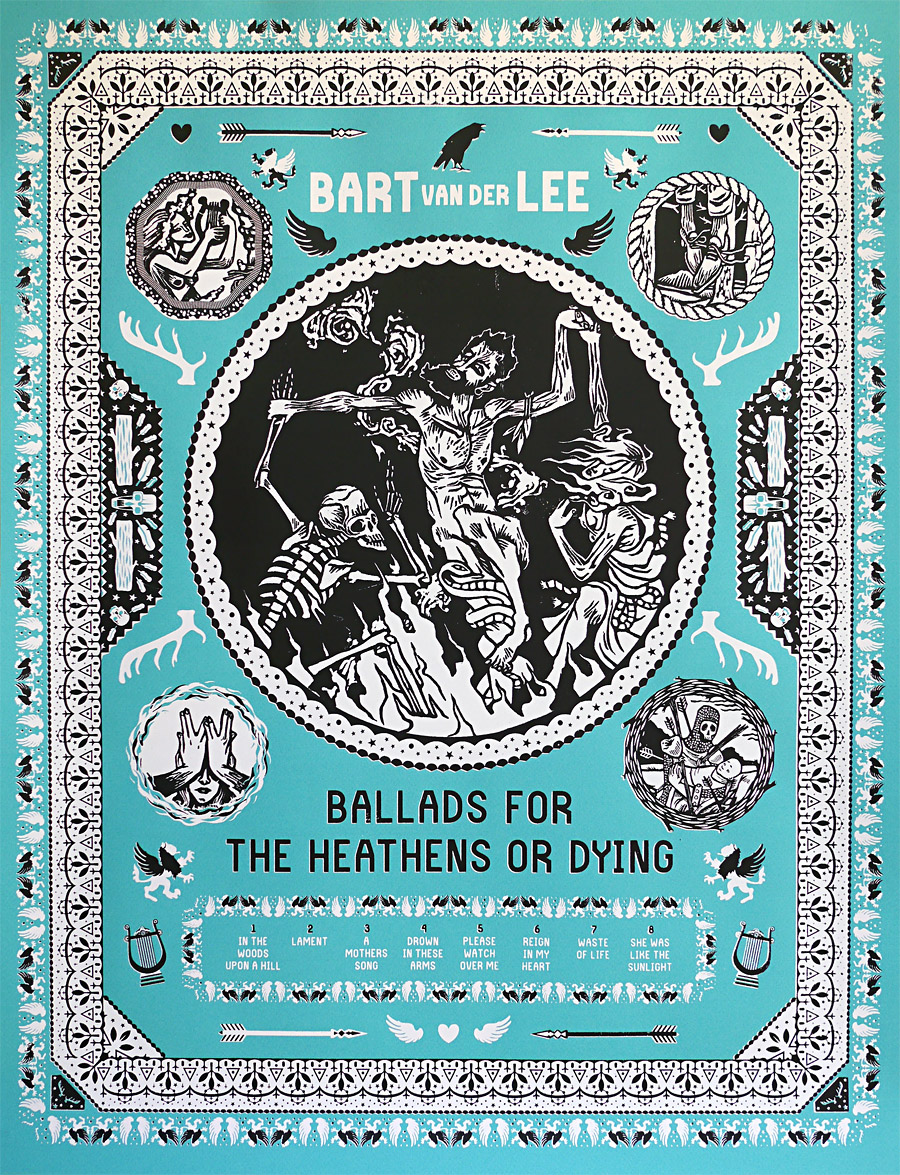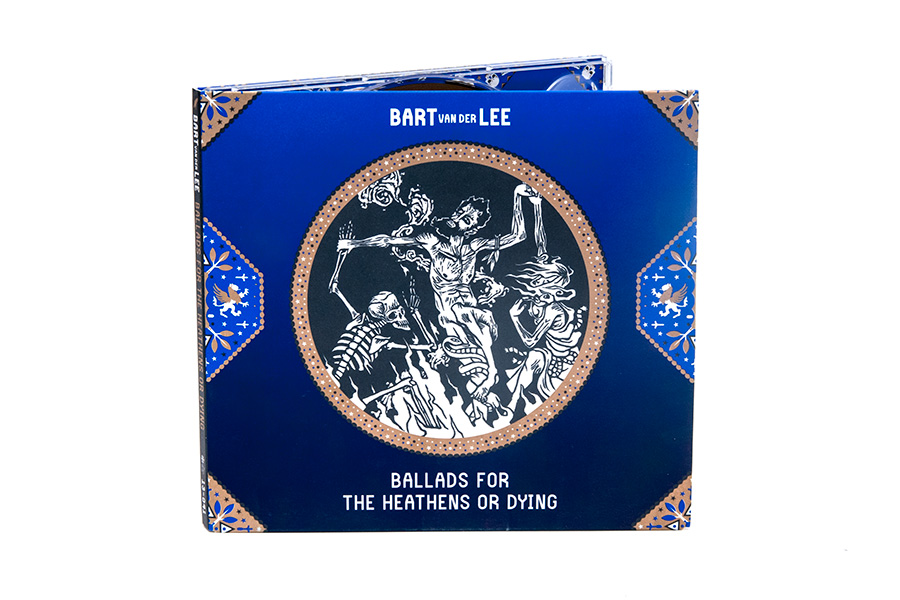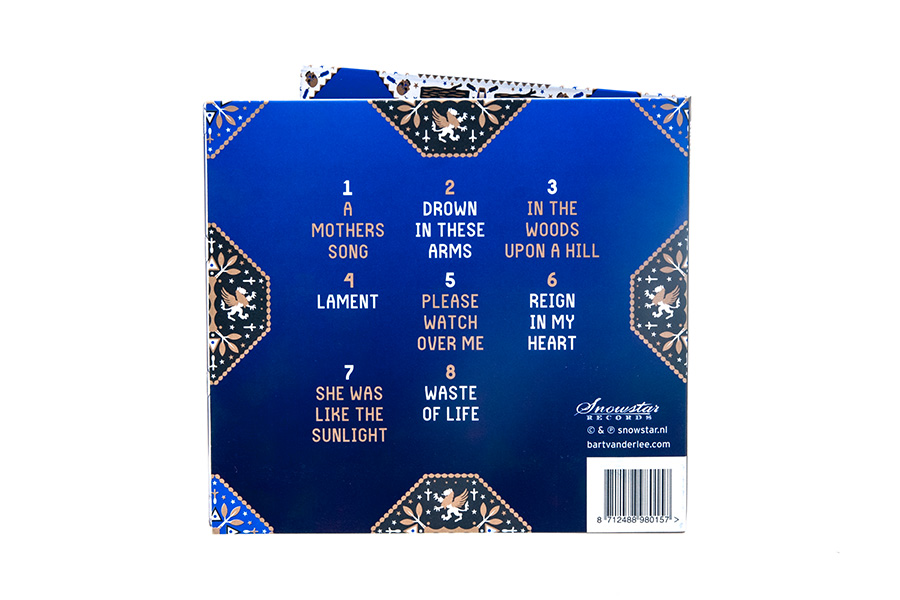 Verwandter Artikel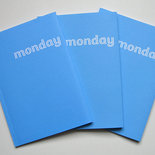 It's here! The first official Bold Monday type specimen: A5 format, 64 beautifully designed pages, produced in two ...
Submitted by Bold Monday on 10.08.2010
in Typography
Nächstes Portfolio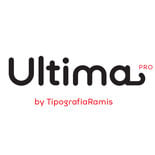 Ultima Pro is a geometric sans serif typeface family of eight styles – light, regular, bold and black in roman and ...
Submitted by tipografiaramis on 25.08.2013
in Typography
Vorheriges Portfolio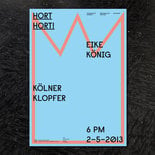 Mit dem »Kölner Klopfer« ehren die Studierenden der Köln International School of Design (KISD) bereits seit 1996 die ...
Submitted by Max Hoffmann on 21.08.2013
in Graphics