Book Design | 20.5 x 14.5
Nazar Publication
Hoseyn A. Zadeh © | 2011
Verwandter Artikel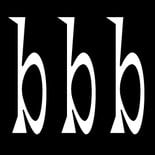 Expressive serif (triangular and curved) type kicking up weight, width and contrast — in 4 styles: light, regular, ...
Submitted by Benoît Bodhuin on 24.06.2016
Nächstes Portfolio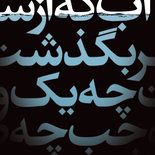 "A miss by an inch is a miss by a mile" Poster | 100 x 70Hoseyn A. Zadeh © | 2008 4th ...
Submitted by Hoseyn on 26.01.2014
in Typography
Vorheriges Portfolio
This poster designed for The Life Before Us (1975; French: La vie devant soi) is a novel by French ...
Submitted by Hoseyn on 24.01.2014
in Typography