In this house classical orders and proportions celebrate dust. The golden ratio divides the sides of the living room: a grey base supports a ceiling of rustic plaster of the colour of the bare earth. Craving for primordial caverns, for Renaissance grotesques, for nymphaeums in Doria Pamphilj, for faintly Liberty façades in the streets off Via Veneto. A balanced sequence of compressions and dilatations makes up the space of the house. On the walls, passages and windows appear, now dug out of the base, now like carvings in a baguette. A series of arches, memories of 14th century Italian painting, disguise doors and cupboards. Among these, one studded with a pink glass doorknob introduces the intimate rooms, which too are distinguished by the palest pink on the walls: yearning for dawns and flowers, the colour of beauty, the colour of beauty that dies.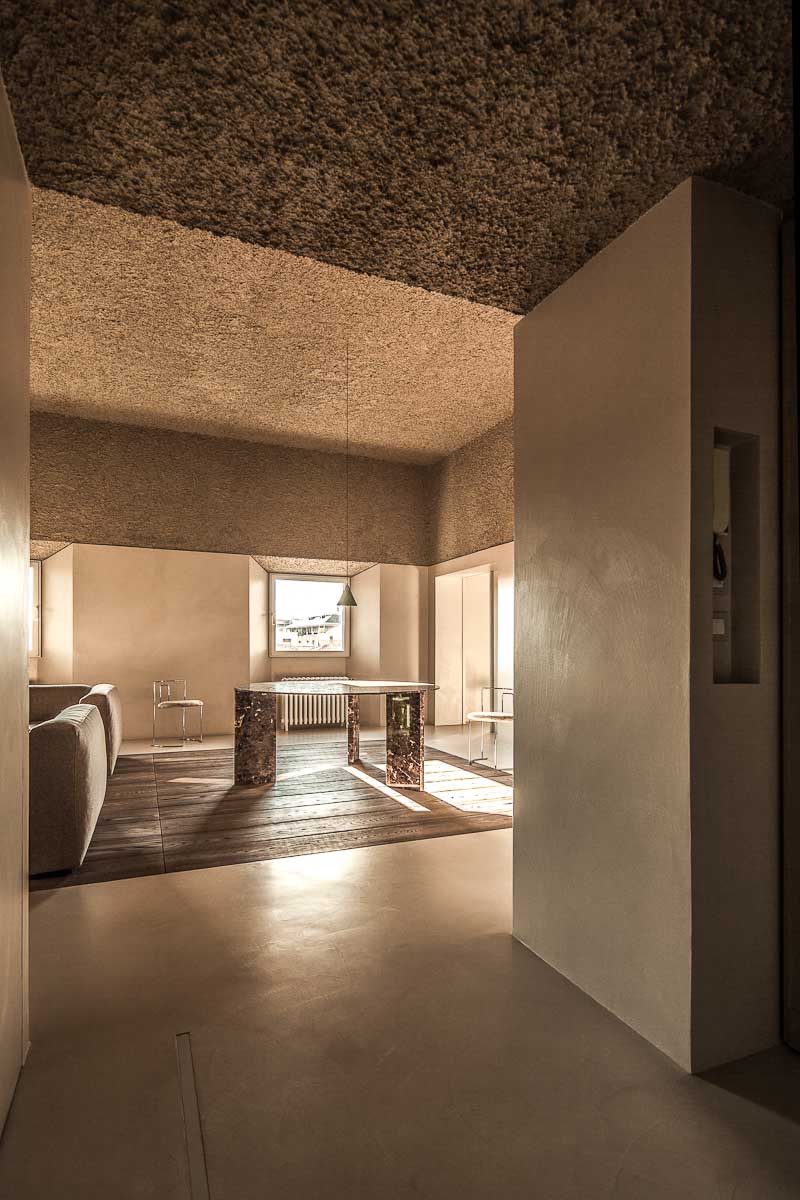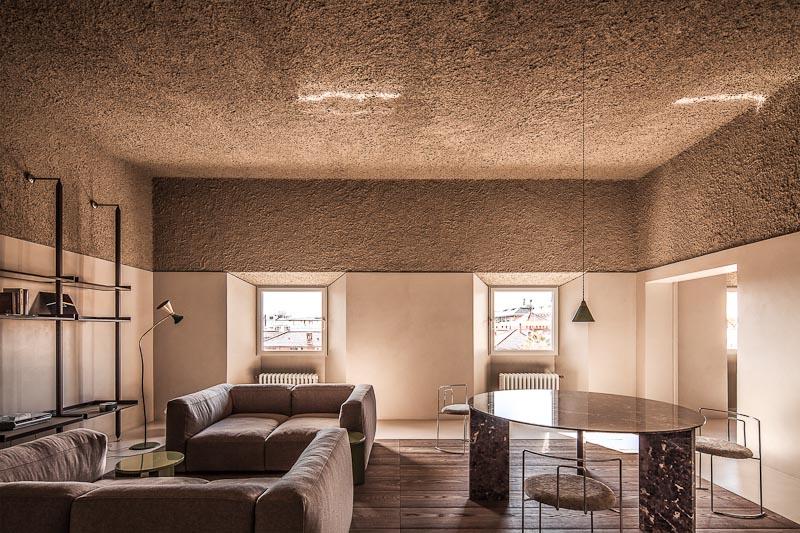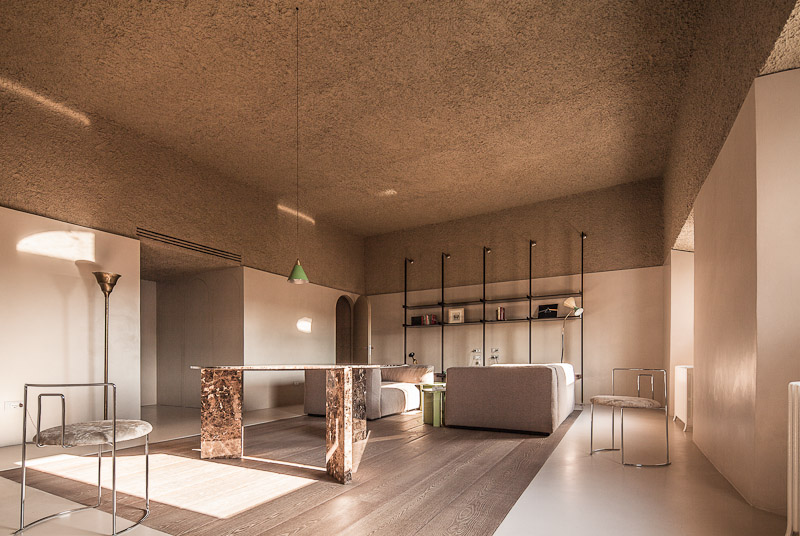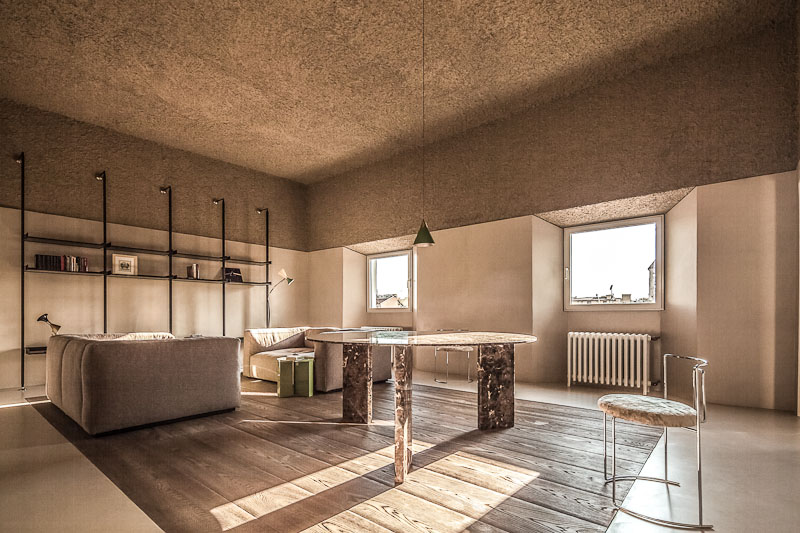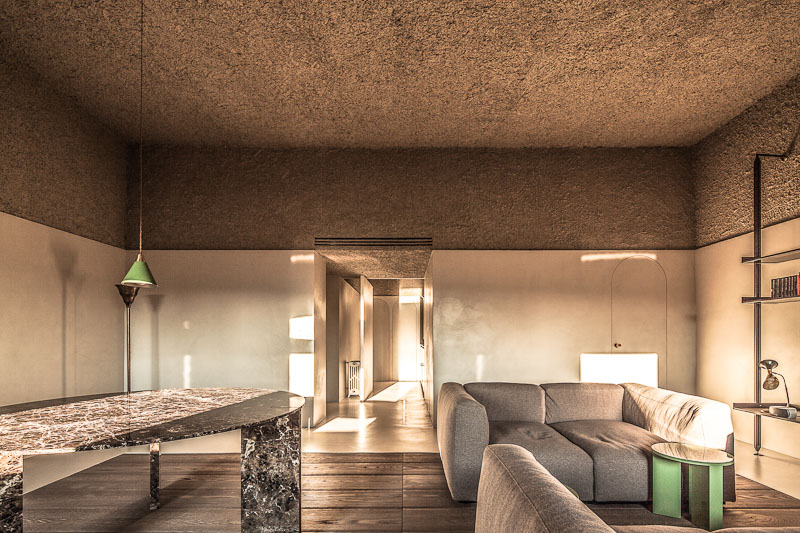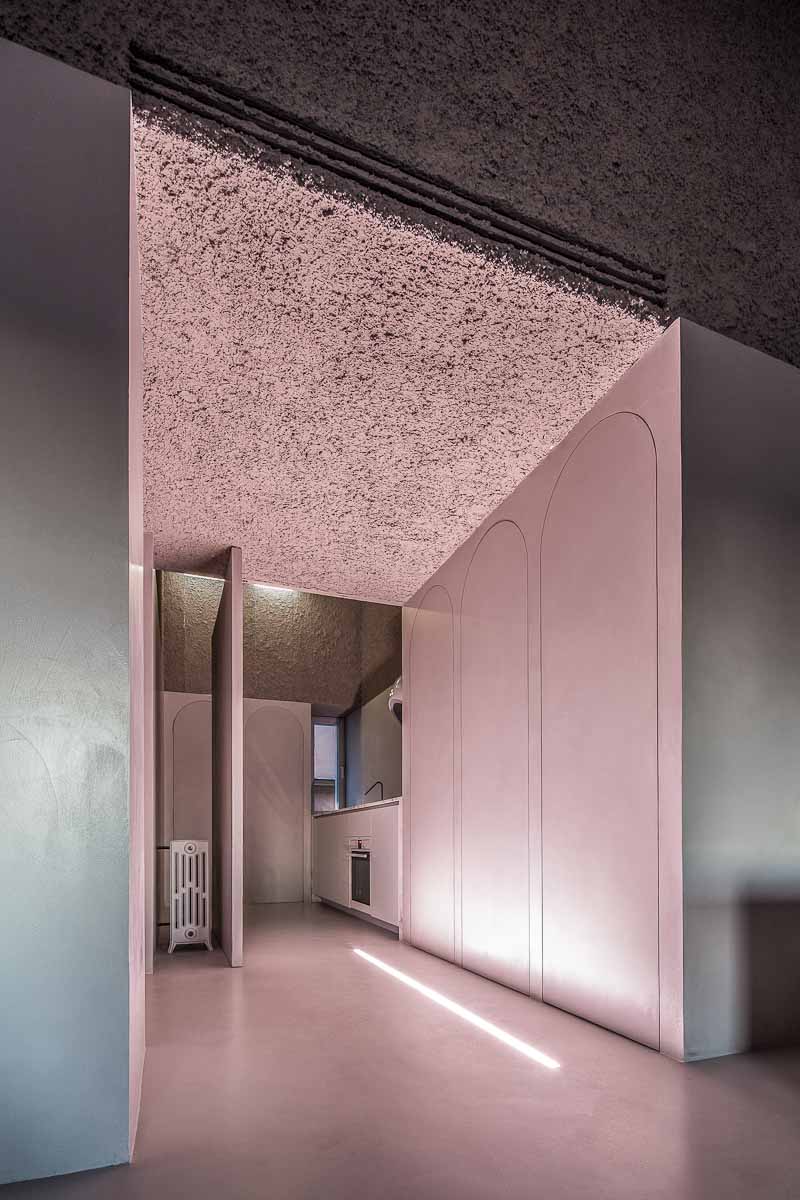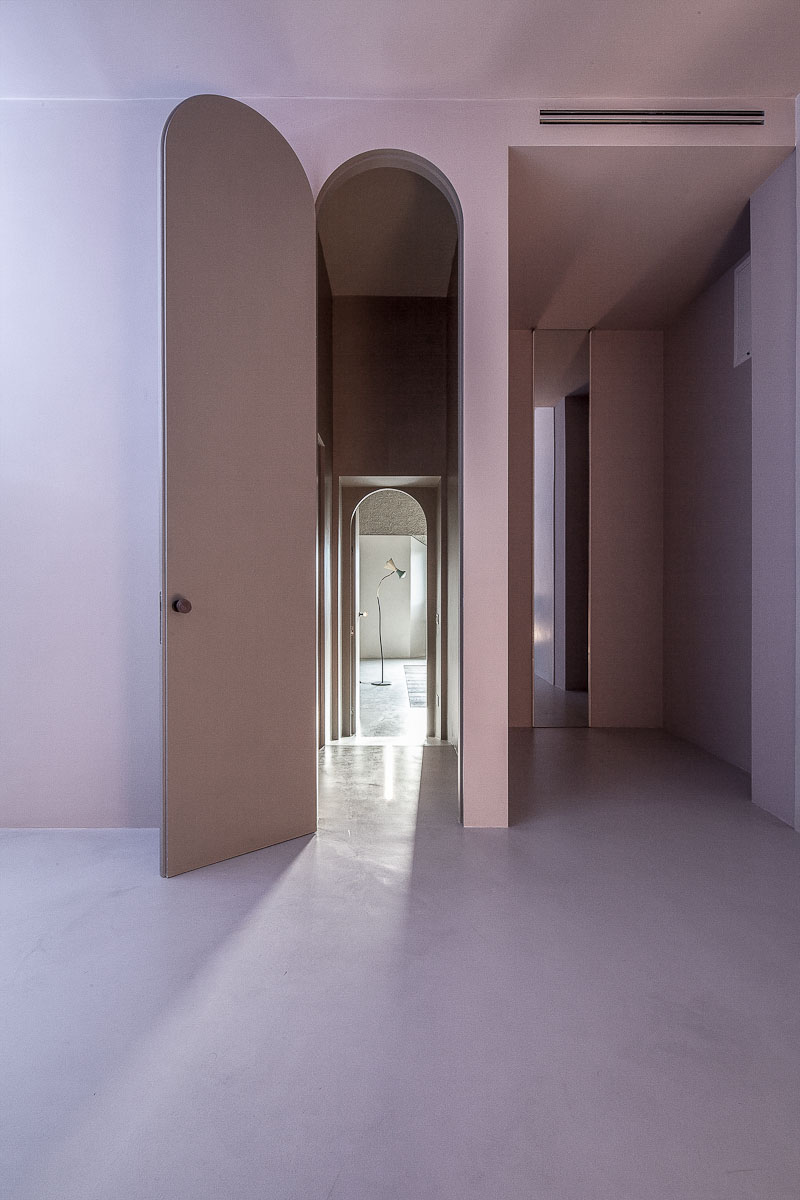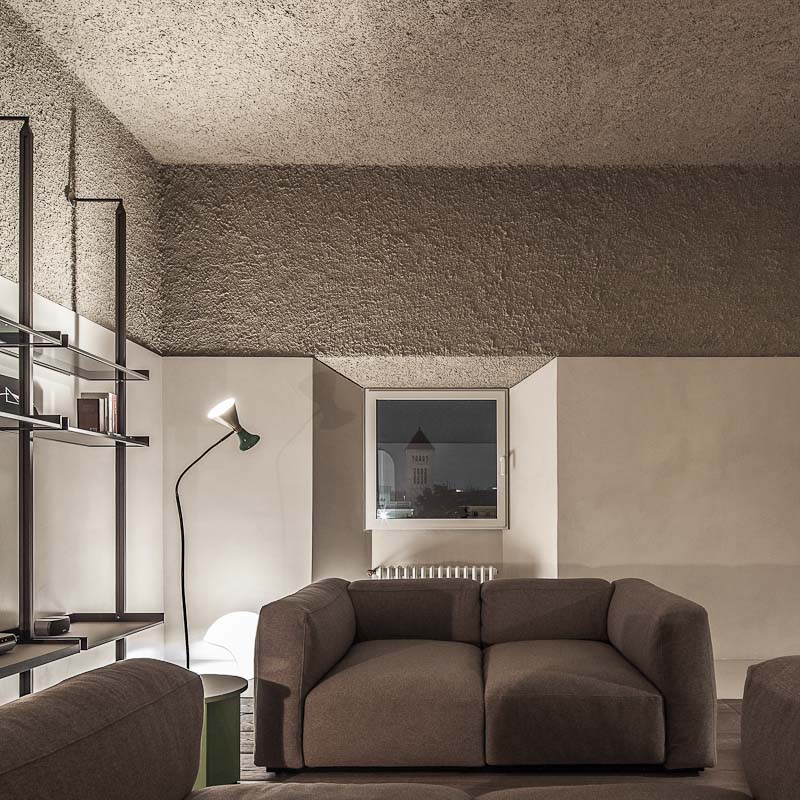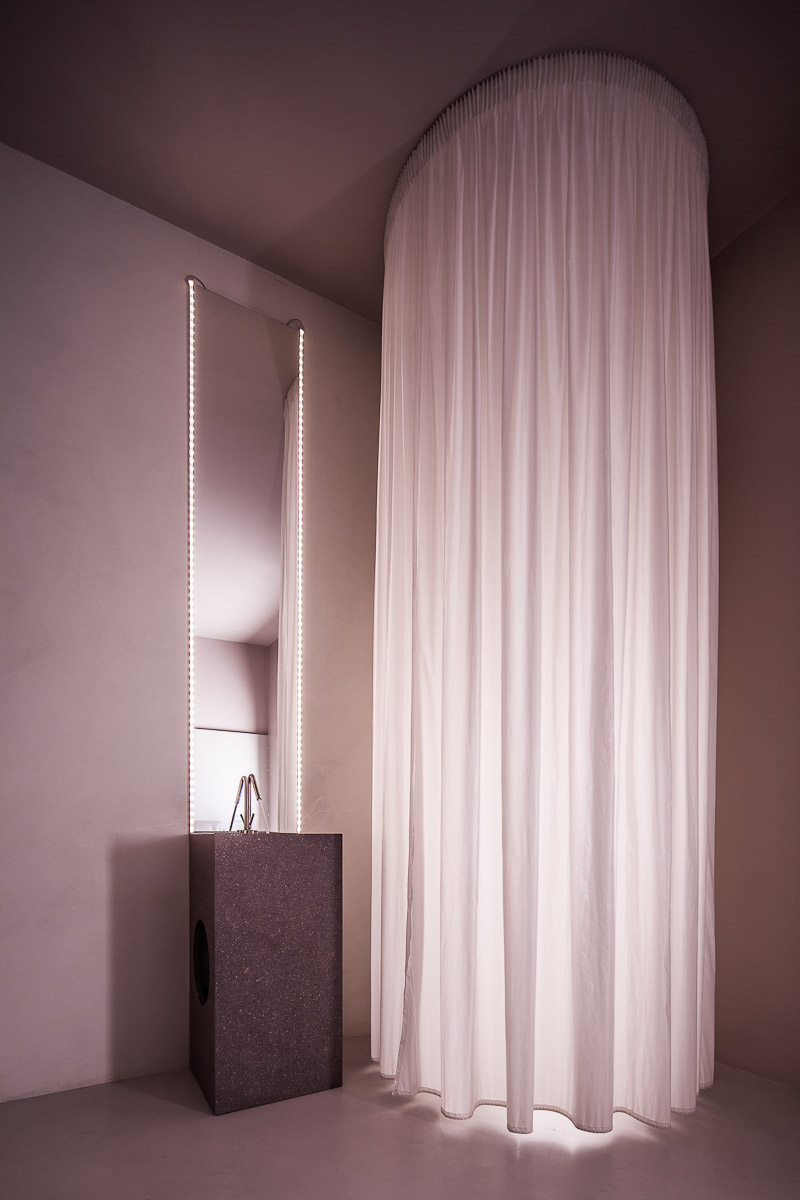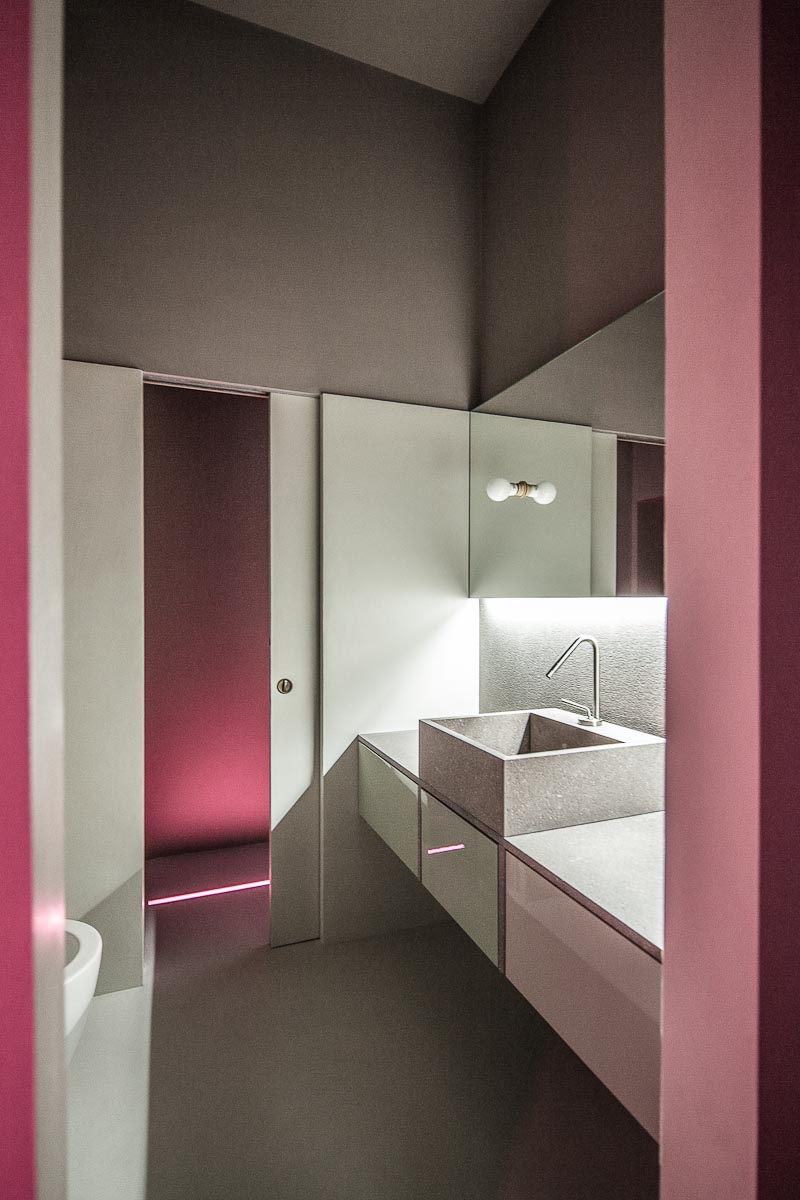 Verwandter Artikel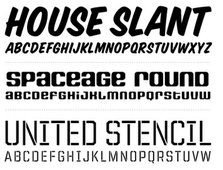 Free Fonts / Stencil
Alter Hut, diese Stencil Schriften. Auf der Suche nach etwas Ungewöhnlicherem bin ich bei House Industries ...
Submitted by lars on 18.01.2005
Nächstes Portfolio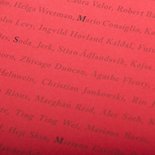 With the publication We are not a museum, the Grimmuseum - artist-run space based in Berlin - looks back on three ...
Submitted by Andrea Nicolo' on 10.10.2013
in Design
Vorheriges Portfolio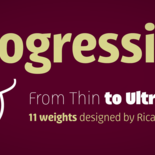 Progressiva is the new release from Outras Fontes. It is a sans serif type family for text and display usage. With ...
Submitted by outrasfontes on 09.10.2013
in Typography