Pinto offers 10 hand-drawn styles complemented with 800+ handmade swashes, symbols and ornaments. There's even a freebie: Pinto NO_04.
The package is 50% off until April 25 and sells for only $ 14,50 (€ 12)!
Four subfamilies plus hundreds of ornaments in 1 font combo!
With multiple contrasting designs in one family, Pinto shows a great flexibility and variety. All fonts were designed to complement each other and enable you to take your projects where ever you want them to go. Pinto works similar to a toolbox: four distinct yet related subfamilies include shadow-, outline-, display- or layer-variations. On top of that is Pinto NO_05, a set of more than 800 different ornaments to dress up any typographic project. Browse through tons of swashes, flourishes, dividers, corners, ribbons, banners, frames, arrows, hearts and stars. If you'd prefer, purchase single fonts within this family. Each is strong enough to stand on its own!
Looks like it is hand-lettered but in fact it's a digital font
Pinto is a striking handwritten family that lets you transform type into an exciting and beautiful piece of work with a personal touch. The irregular, hand-lettered look adds a real human touch to things and comes along with a lot of loving details. Combine all styles the way you want, add some ornamental swashes or banners and even a single word becomes magnificent.
The extensive character set includes uppercase letters in two automatically alternating versions (activate OpenType "Contextual Alternates"). All ornaments are abundant with details and often available in different stroke thicknesses. Scale them up to meet your personal needs!
The Pinto Family at a glance
• NO_1: Narrow Sans Serif (additional option: NO_01 Shadow)
• NO_2: Slab Serif (plus a playful variant with serifs drawn as outline)
• NO_3: Serif (plus 3 versions: Shadow, Engraved & Engraved Display)
• NO_4: Western style – this one is for free! (extra: two layer-option)
• NO_5: 800+ typographic ornaments in 3 fonts, separated into stylistic sets
The Pinto family in total includes 14 styles. Used solo or combined with other styles from this large family, Pinto is tailored for food-, magazine-, book- and packaging-design.
Get it here: Pinto at MyFonts

Enjoy!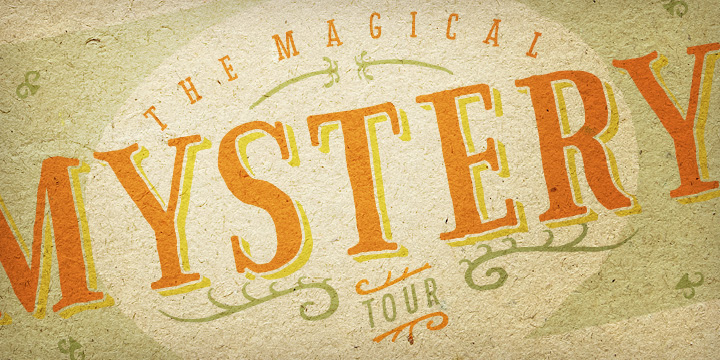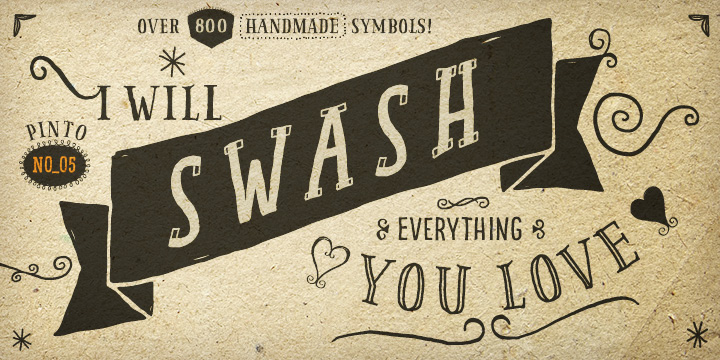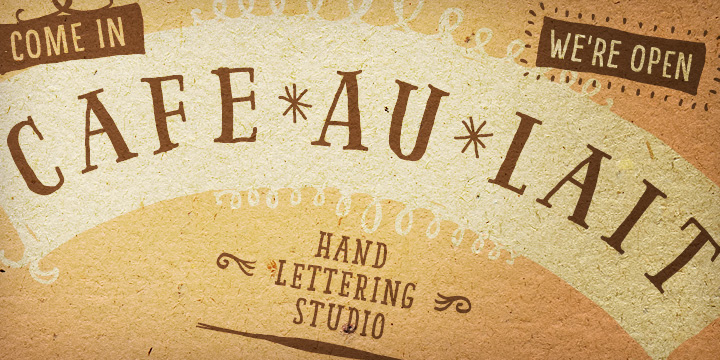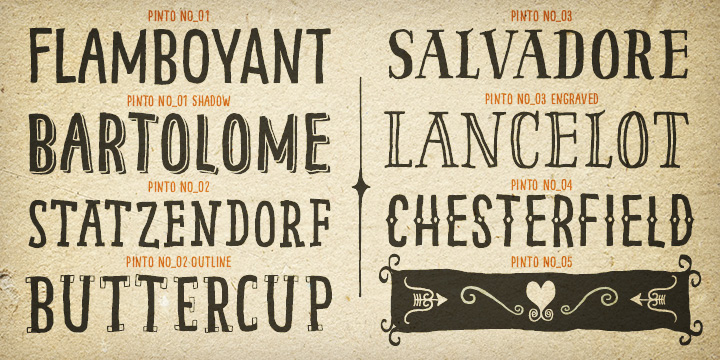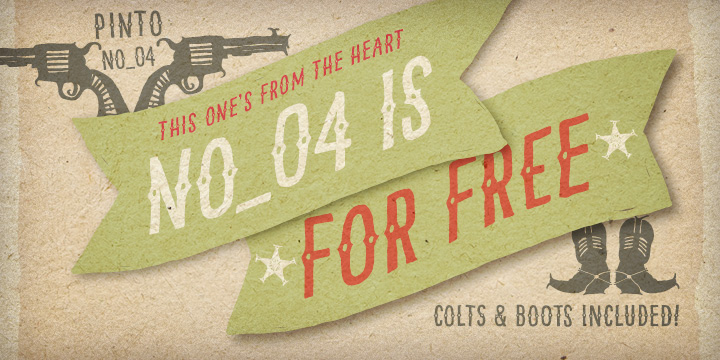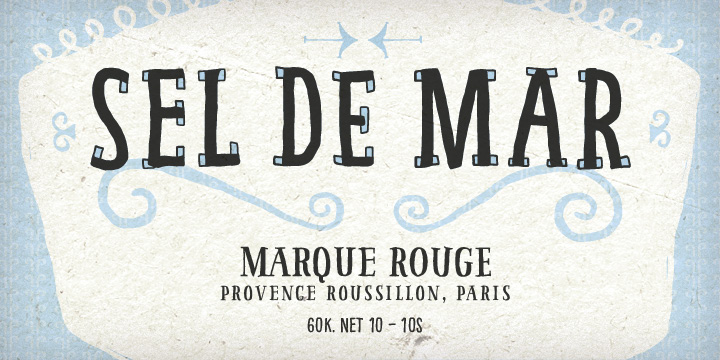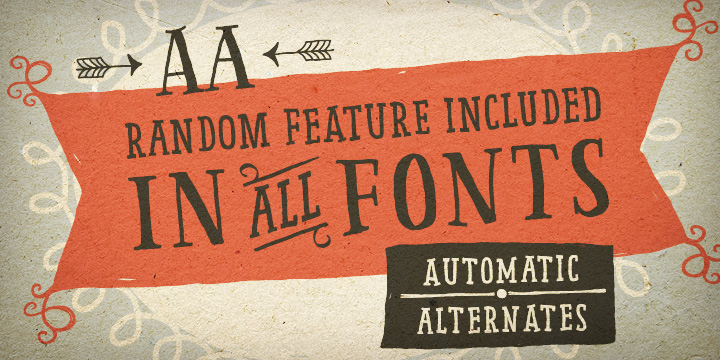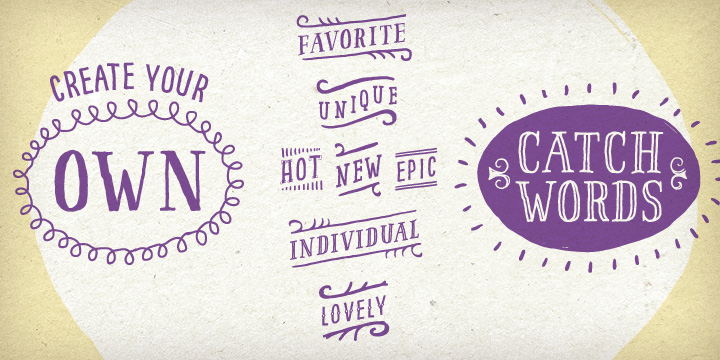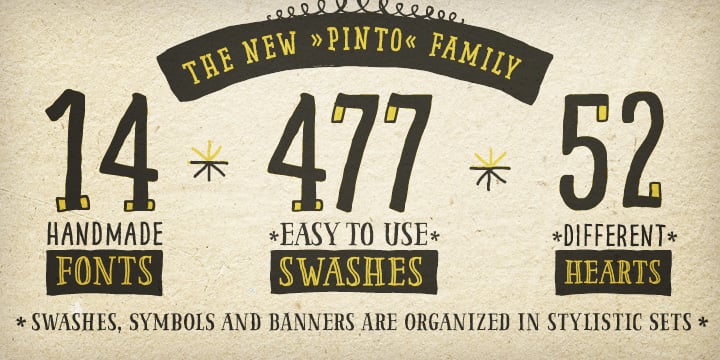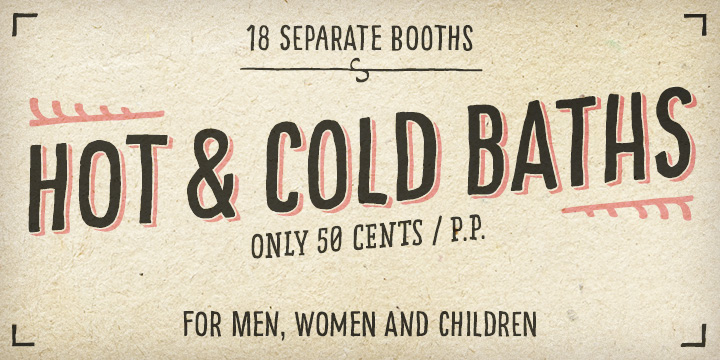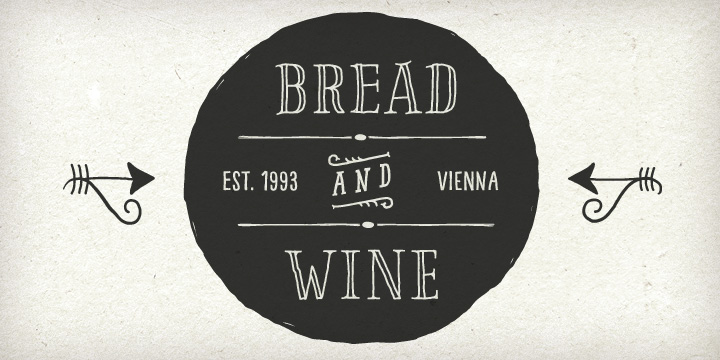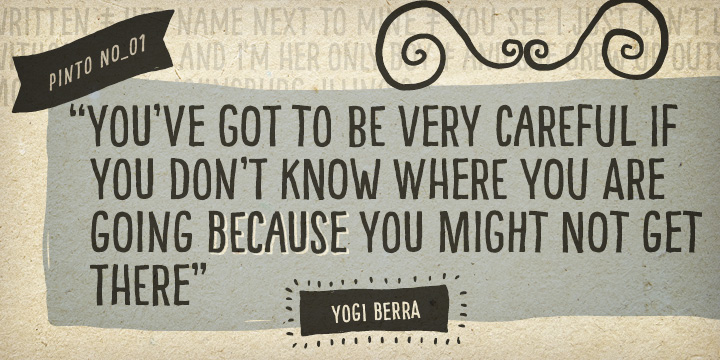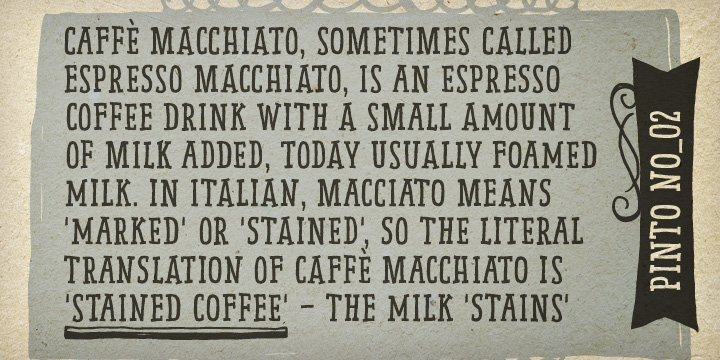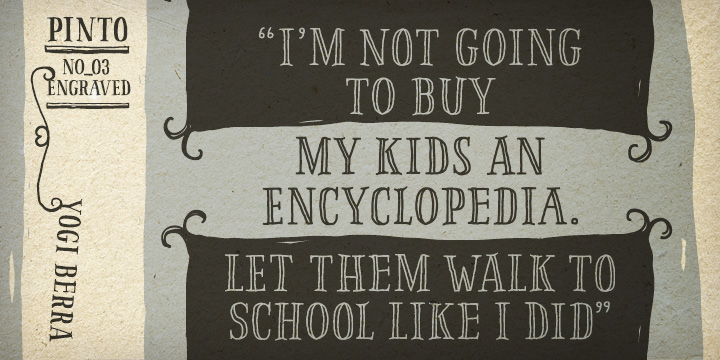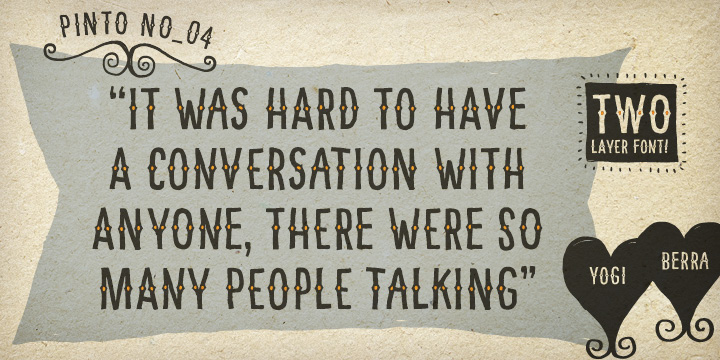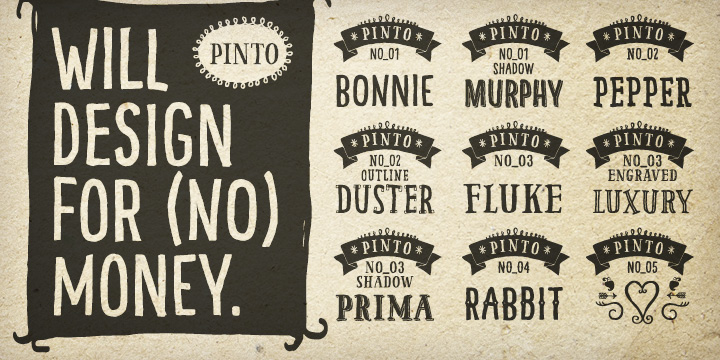 Verwandter Artikel
FaceType
Georg Herold-Wildfellner hat bei FaceType eine neue Schrift veröffentlicht: Pinto Family. Pinto offers 10 ...
Submitted by Julia on 09.04.2014
Nächstes Portfolio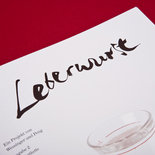 In der zweiten Ausgabe ihres »Wagazin und Puch«-Projekts widmen sich Wessinger und Peng dem ...
Submitted by Wessinger und Peng on 09.04.2014
in Design
Vorheriges Portfolio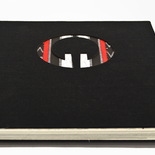 This book-design project about the Philippine Islands was created during my lectures in Typography at my university. ...
Submitted by Michipinoy on 07.04.2014
in Photography