DOC.
N°10 Oktober 2015
Magazin der Fakultät für Design
Hochschule München

Vor fünf Jahren ging es los. Seit dem Wintersemester 2010/2011 ist jedes Semester eine neue Ausgabe des DOC. Magazins erschienen. Am Anfang gab es eine Idee: die Inhalte und Studentenprojekte der Fakultät transparent zu machen und zu dokumentieren. DOC. sollte eine Verbindung zwischen unserer Fakulät und der Außenwelt darstellen. Dieser Ansatz ist bis heute unsere Aufgabe und Ansporn für kommende Ausgaben. Nun erschien die 10. Ausgabe. Ein Grund zu feiern!

Unser Ziel war es, immer wieder etwas Neues zu schaffen – inhaltlich und gestalterisch – neue Geschichten zu erzählen. Für jede Ausgabe gab es andere Teamkontellationen, neues Kennenlernen, neue Situationen – und doch immer wieder mit demselben Ziel vor Augen: Das neue DOC. muss in den Druck.

In der 10. Ausgabe haben wir »10« zum Thema gemacht. In zehn Kapiteln wird jedes Thema der letzten Ausgaben nochmals aufgegriffen und sowohl inhaltlich als auch visuell neu bearbeitet. Eine andere Perspektive auf die Themen lässt uns gleichzeitig neue Wege gehen und Gedanken für die Zukunft formulieren und visualisieren. Unter anderem führten wir mit unserem Dekan Prof. Peter Naumann und Sarah Dorkenwald von »bayern design« Interviews.

Wir schauen auf fünf Jahre und zehn Ausgaben zurück. Wir fragen uns, was in fünf Jahren sein wird. Die 20. Ausgabe von DOC. im Jahre 2020?

Unser Ziel ist gesteckt.
DOC. bleibt dran.

docmagazin.de
kontakt@docmagazin.de

Benjamin Herchet
Daniel Künzner
Elisabeth Wagner
Hannah Andresen
Hannah Gorkenant
Julia Tschakert
Julien David Hoffmann
Luise Ivandic
Mara Schneider
Marinus Klinksik
Noah Kösel
Tim Tauschek
Wanda Bleckmann
Prof. Xuyen Dam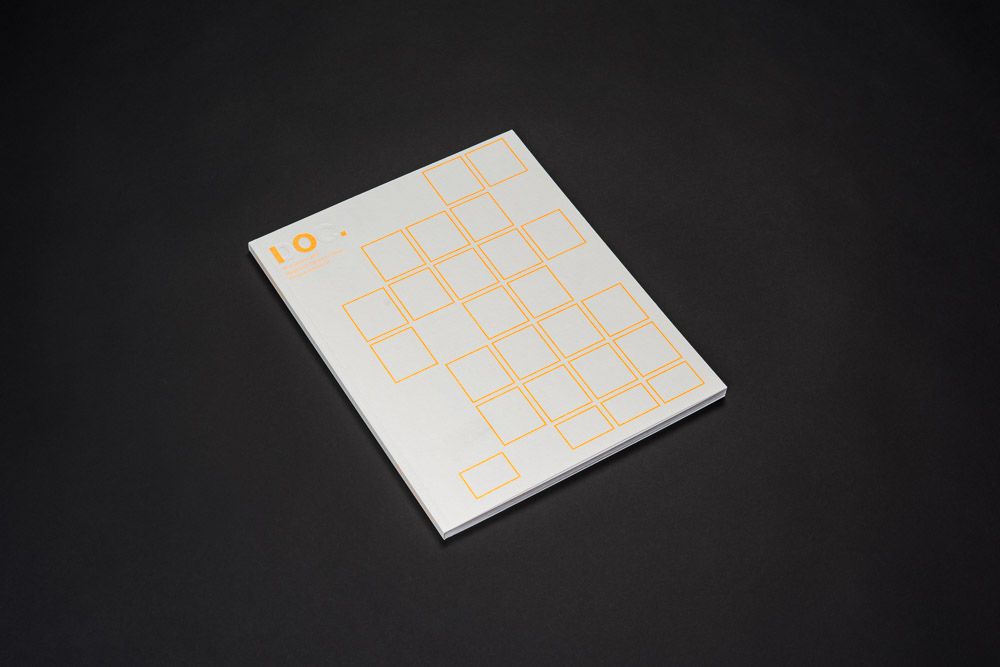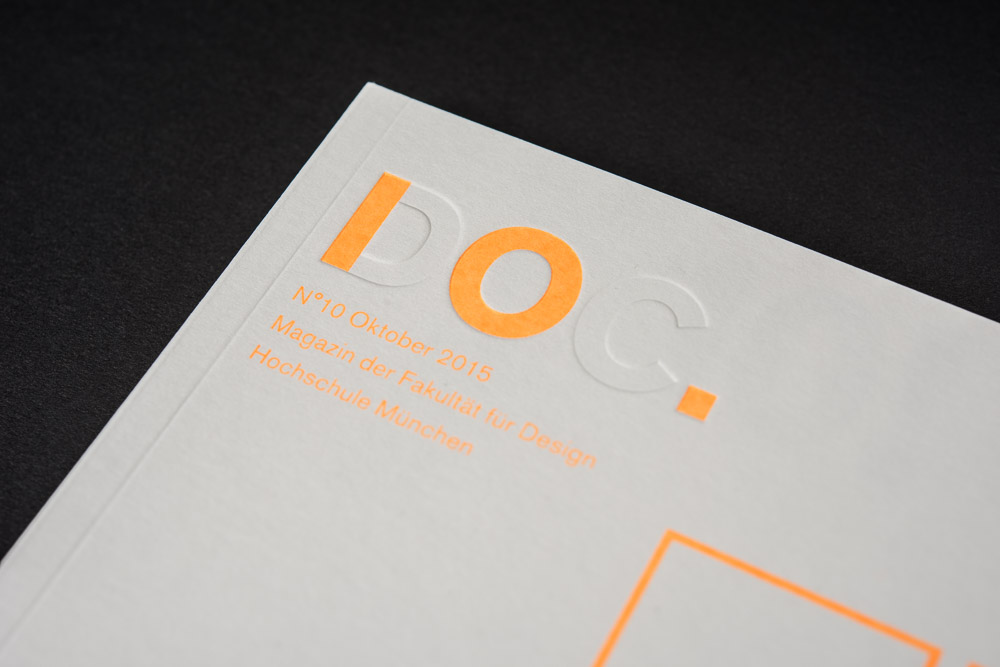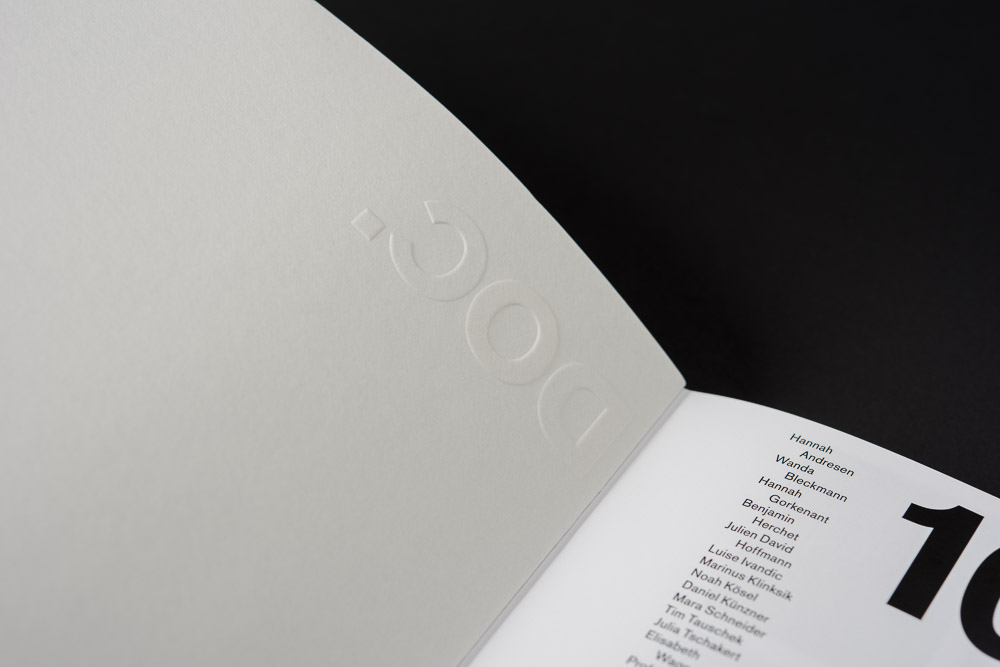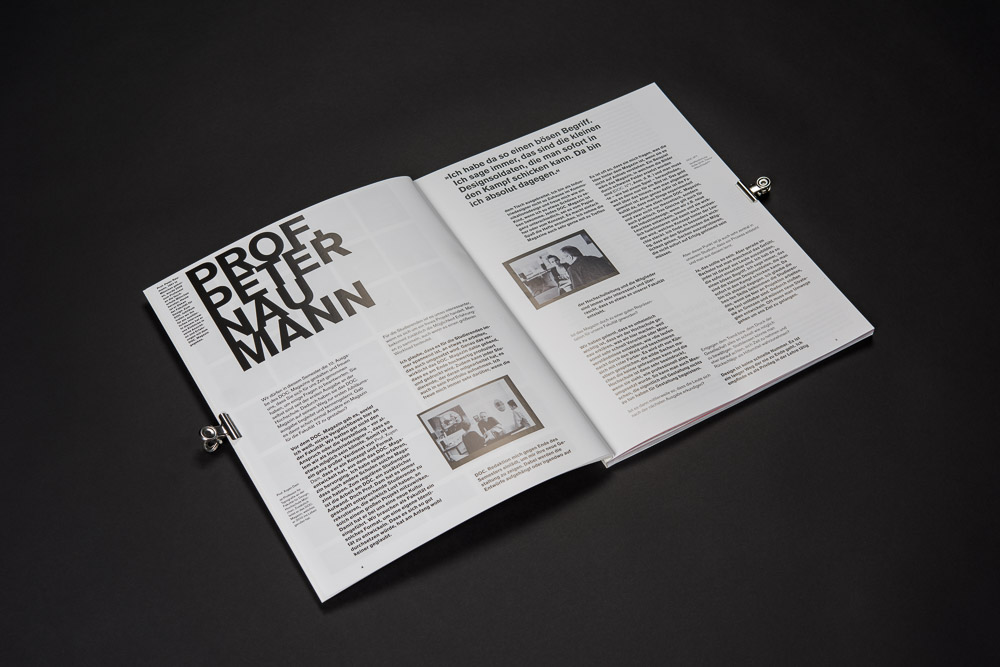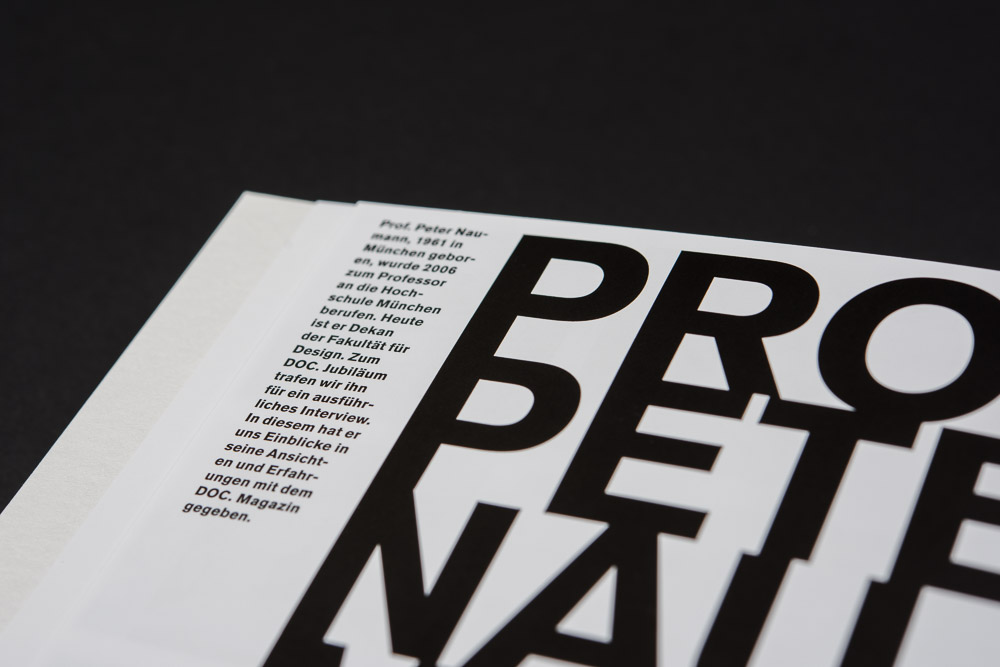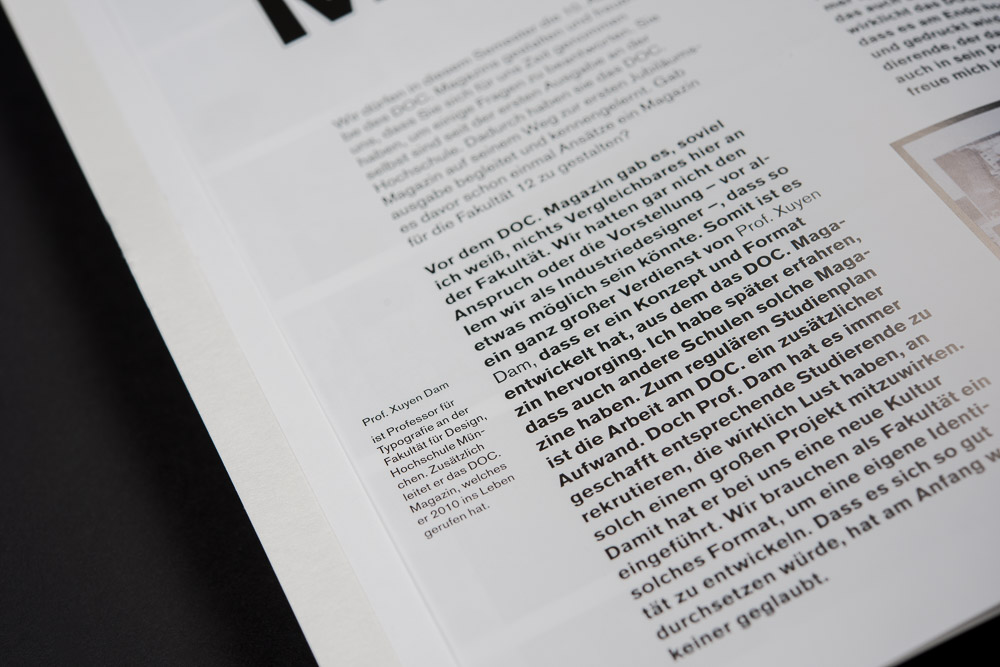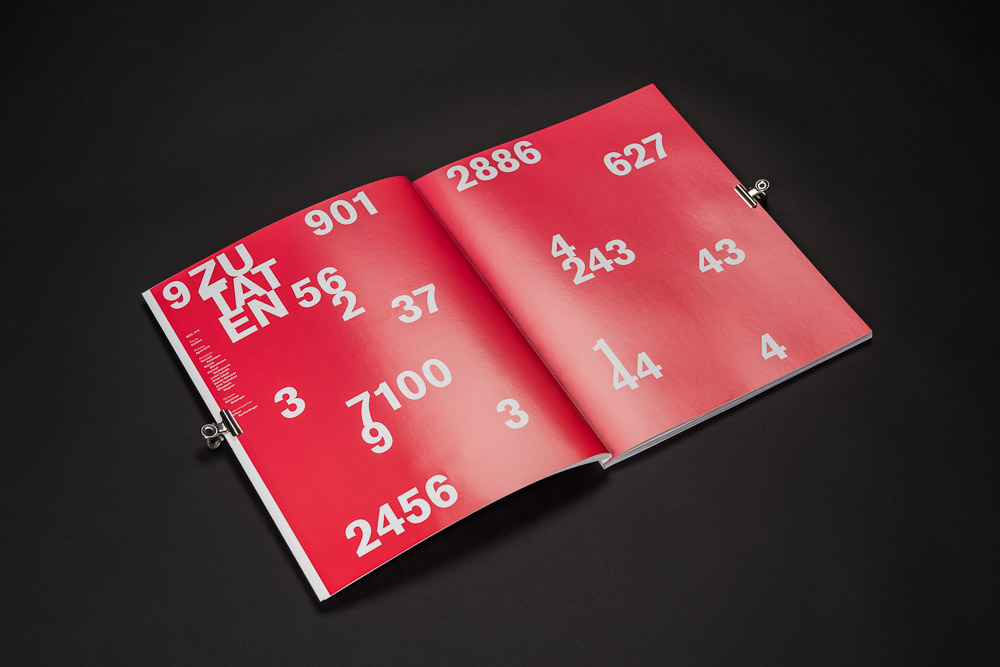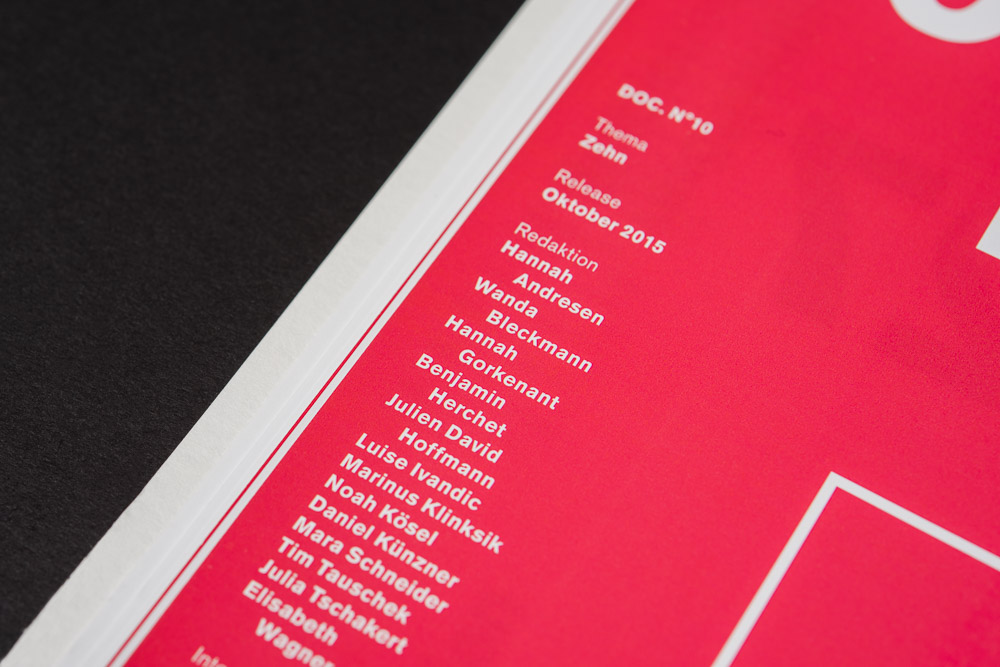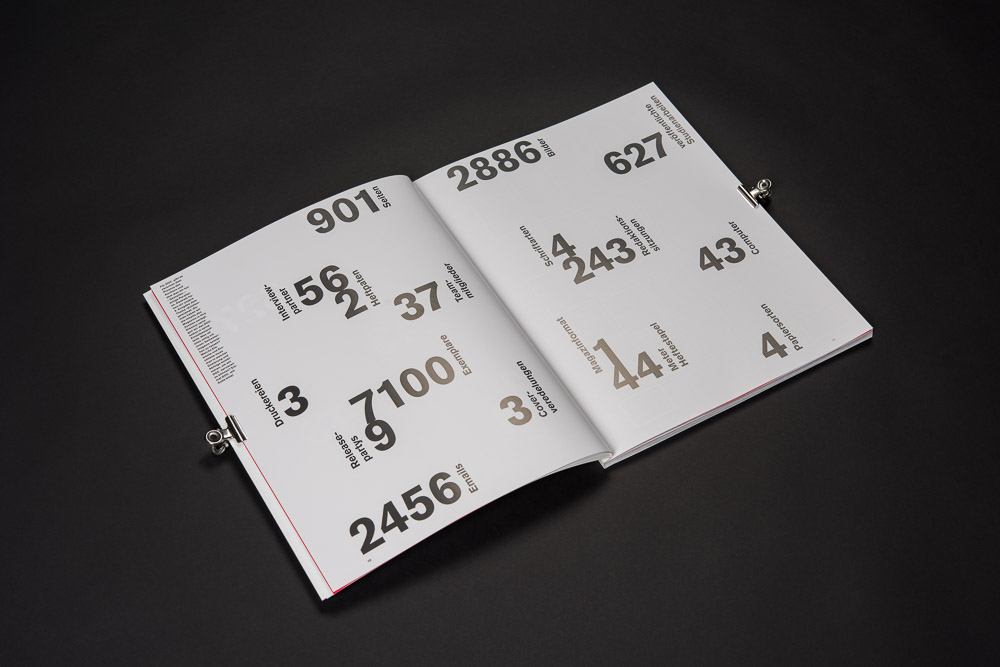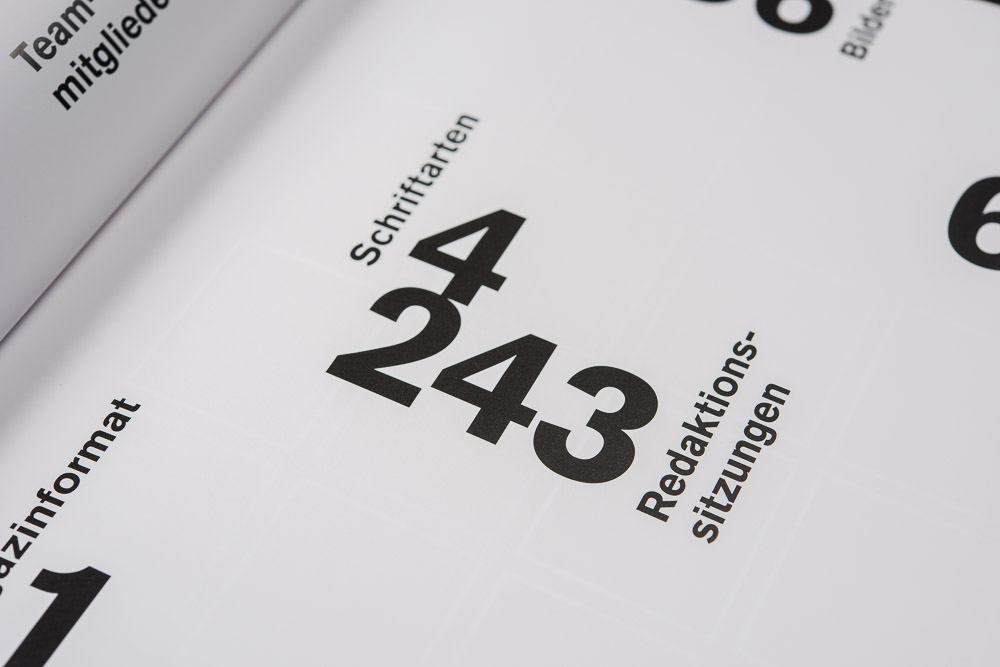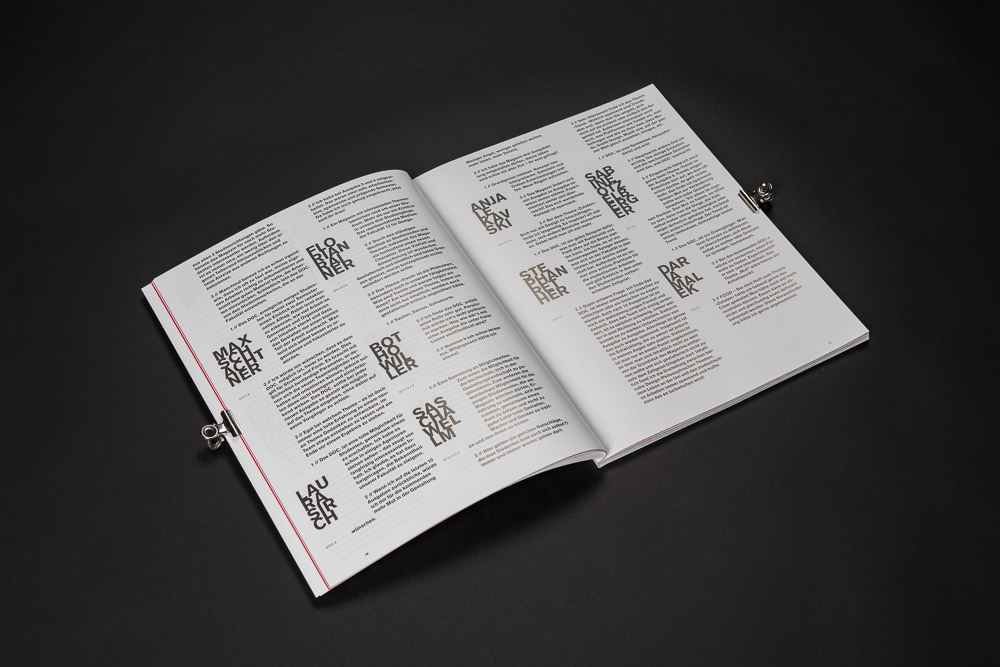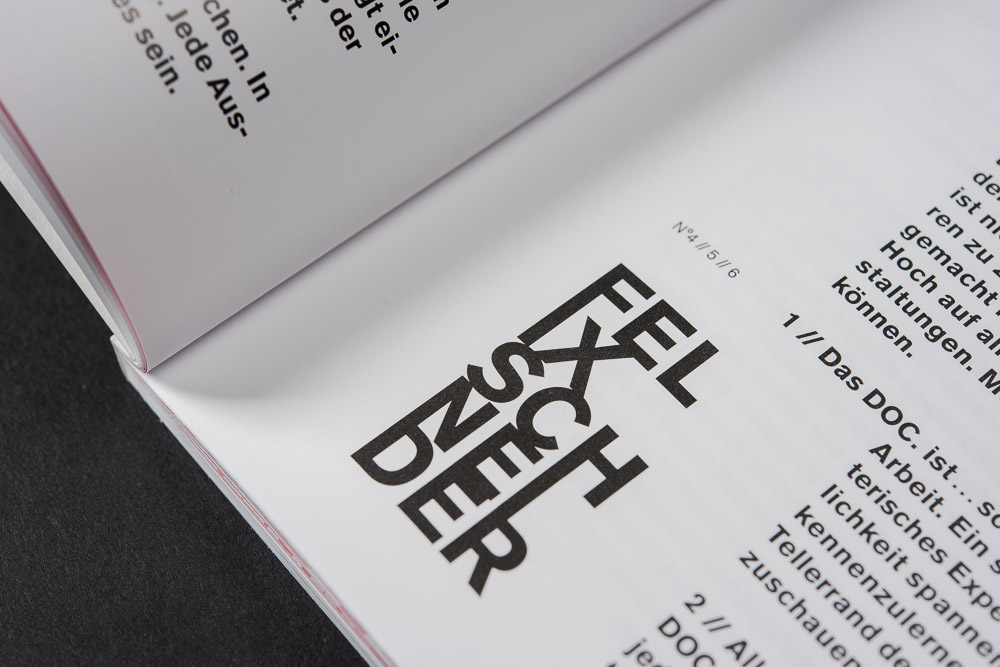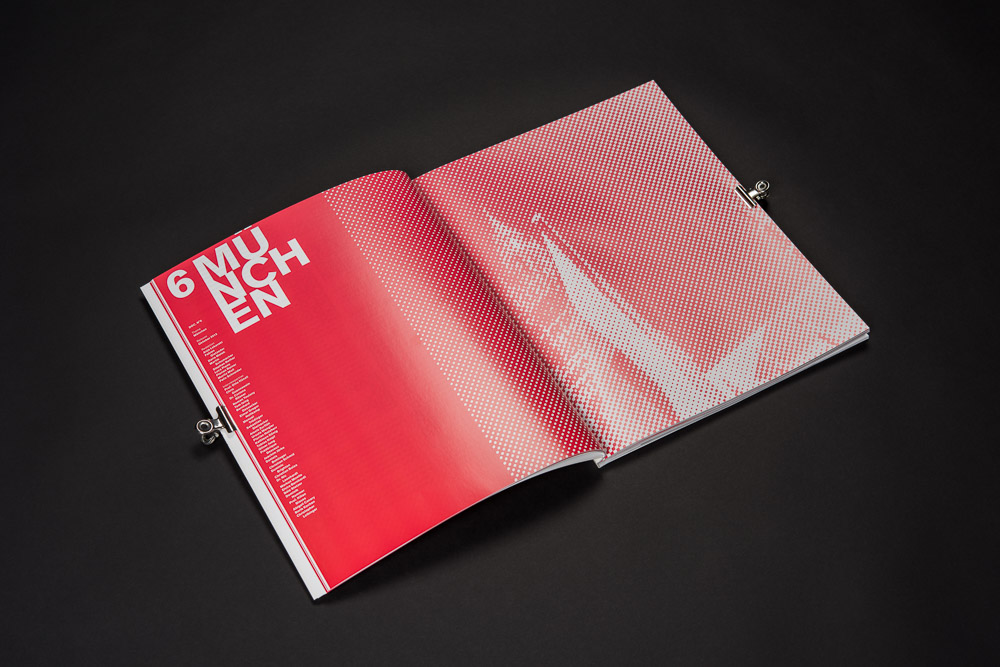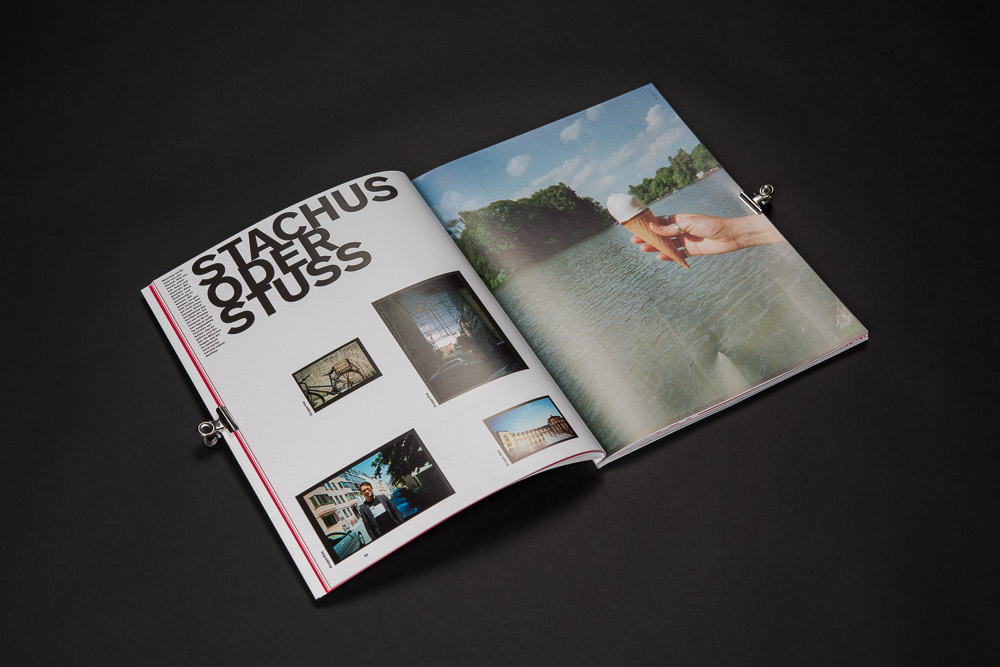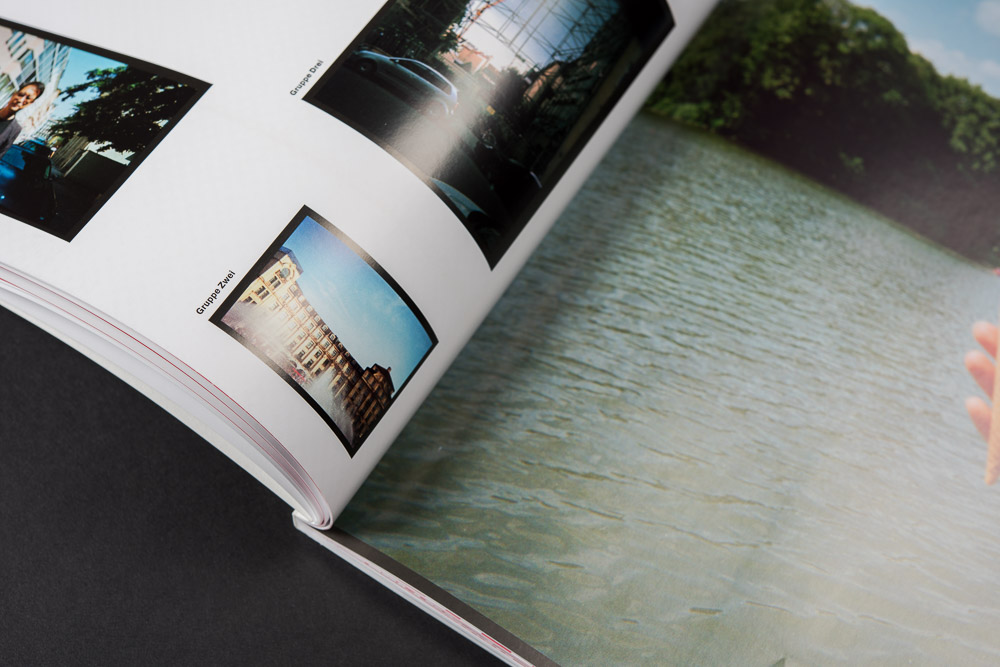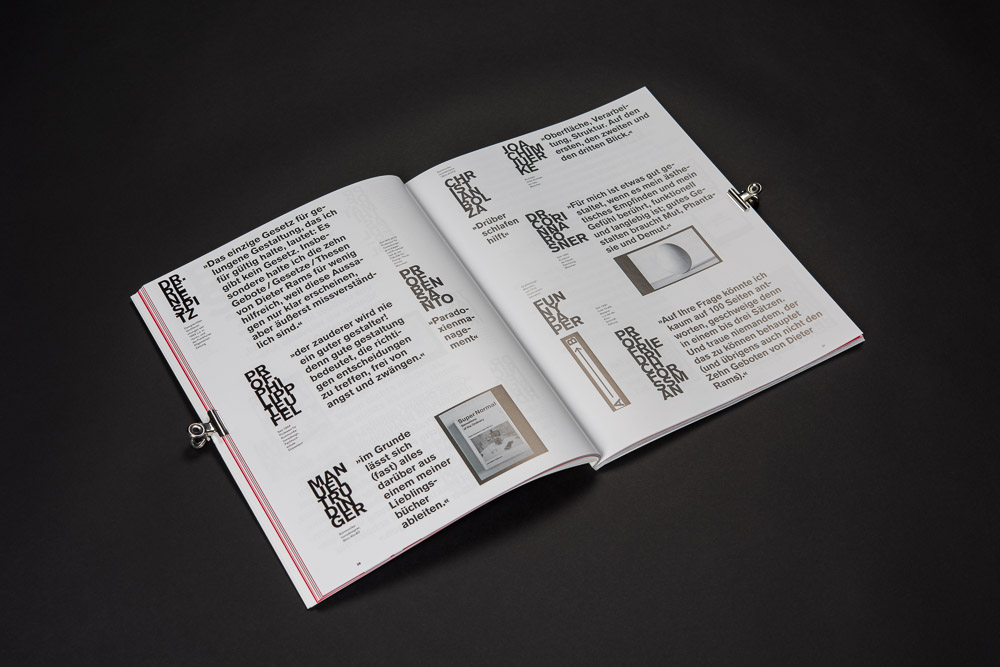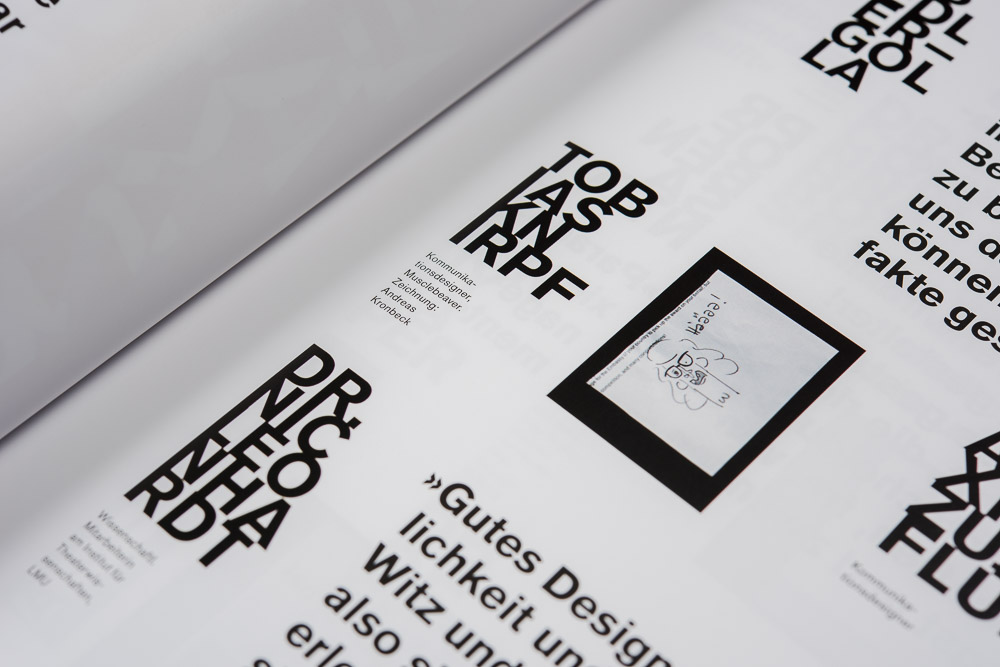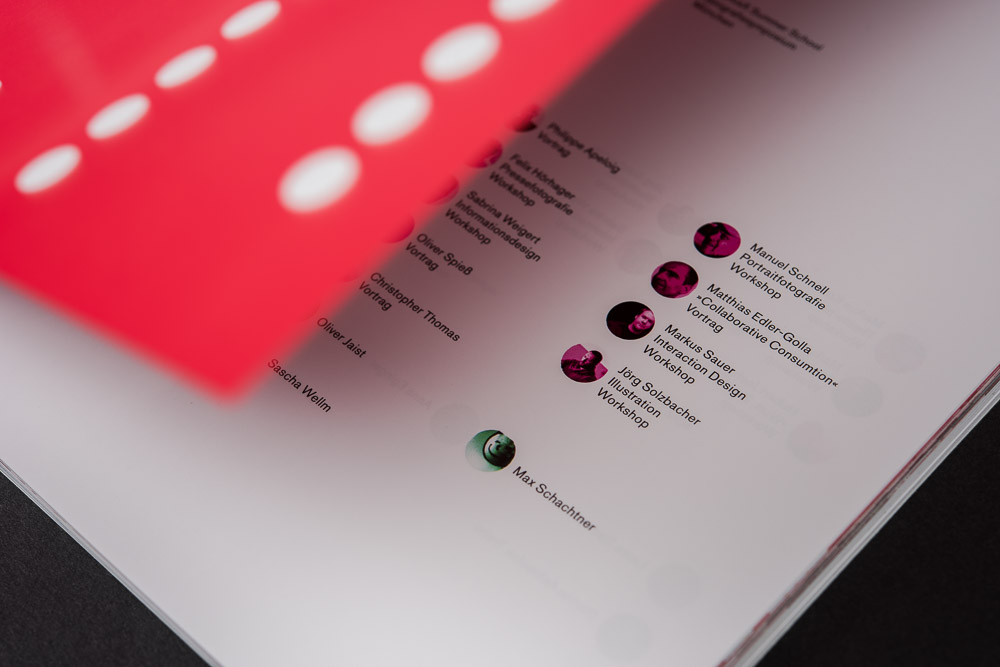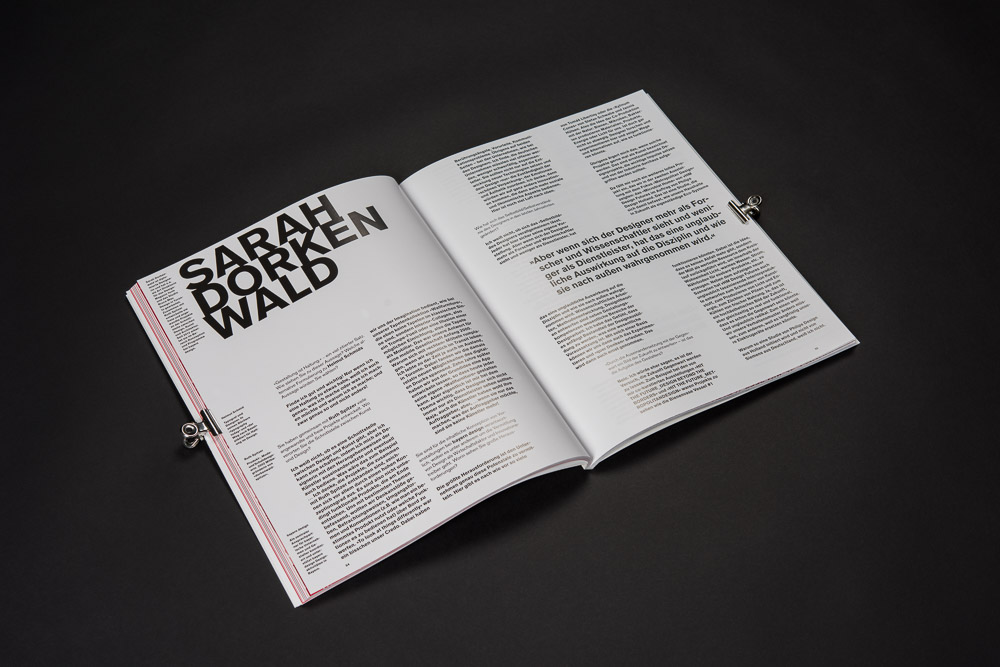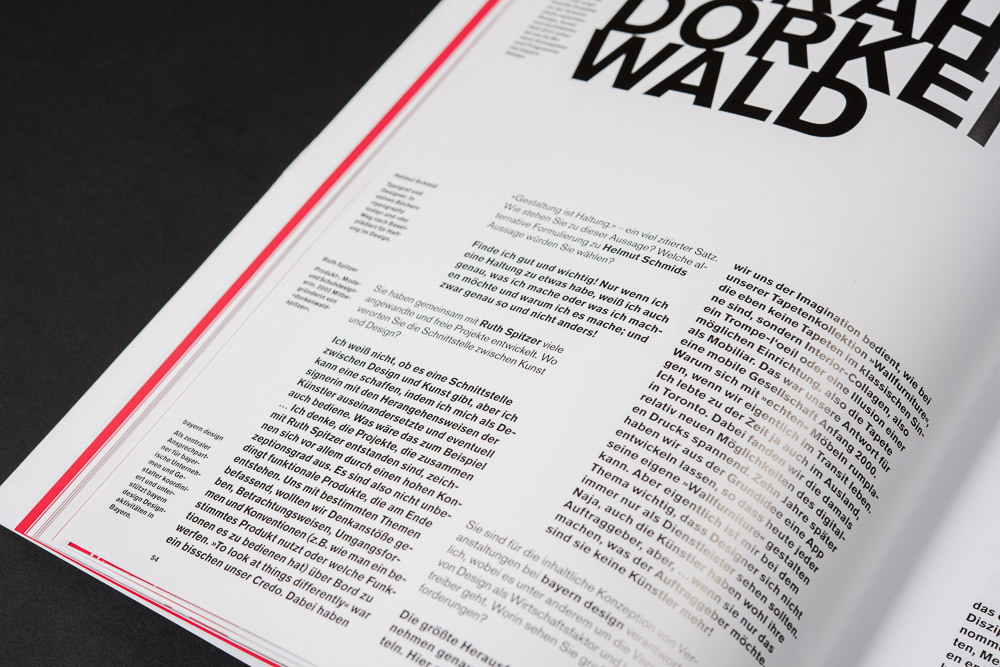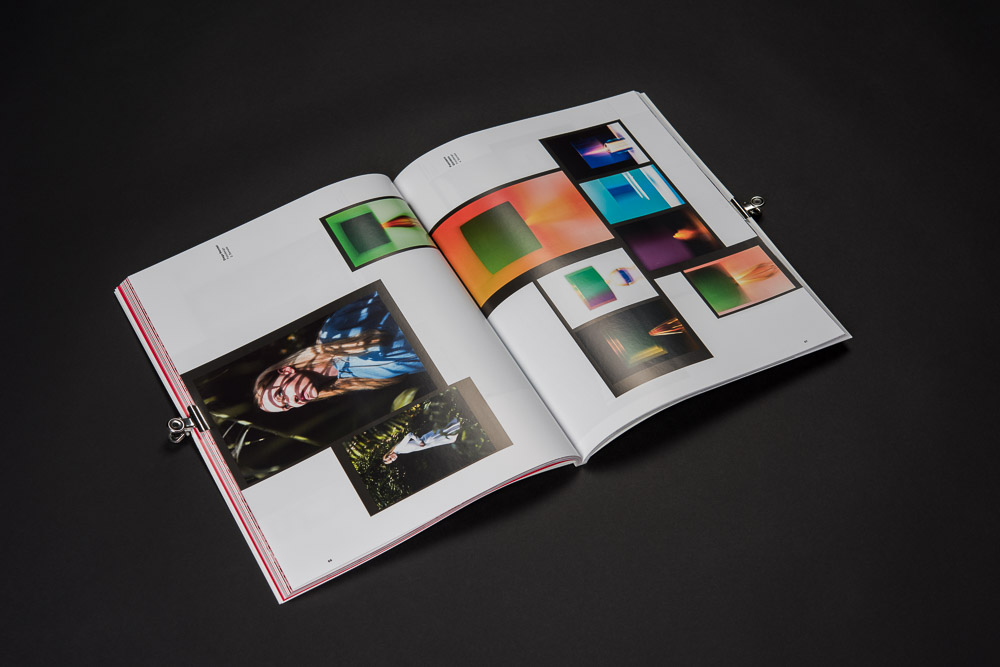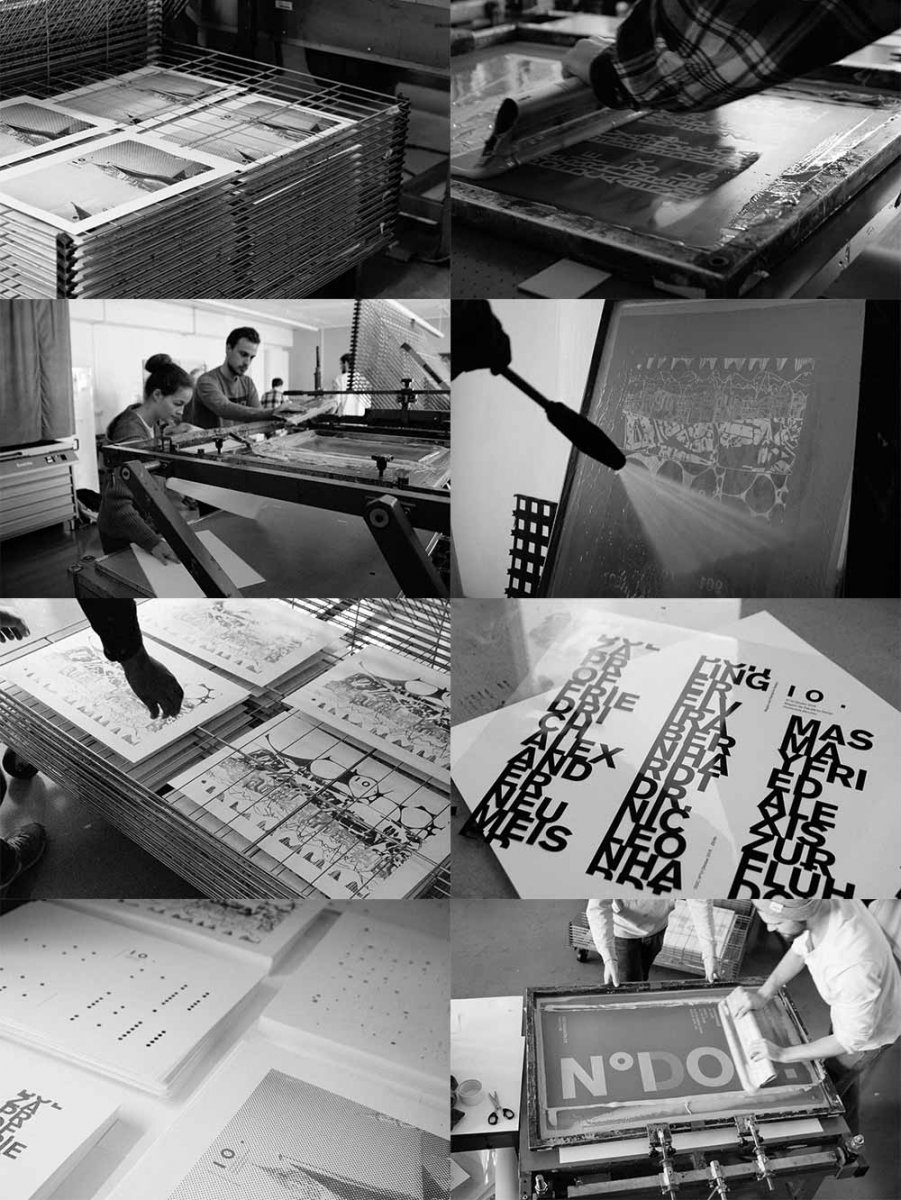 Verwandter Artikel
Nächstes Portfolio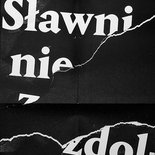 A guidebook, posters and prints exploring the issues surrounding dyslexia. More than 10% of the population has ...
Submitted by L K V S on 11.12.2015
in Graphics
Vorheriges Portfolio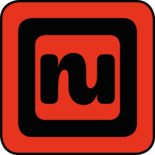 Runde Wien Pro – rounded corners for urban fonts Runde Wien Pro is the rounded version of Ekke Wolf's Wien Pro ...
Submitted by ekke wolf on 07.12.2015
in Typography