Back to the Good Stuffs
Sorry about the gap between posts: obviously being featured on The Guardian's website has made me too self-satisfied to post. But after that last post''s cavalcade of shit, how about some good stuff?
These covers are the work of Bulgarian designer Raycho Stanev for the local translations of a number of well-known books, each using strong, bold illustrations and vivid blocks of colour.
— JRS Morrison, Caustic Cover Critic (UK)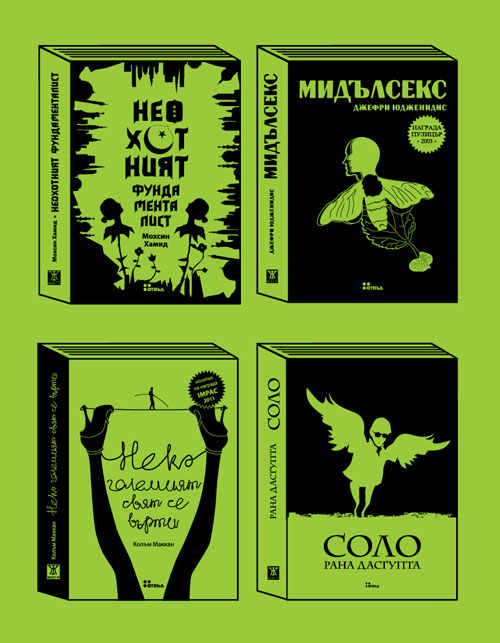 (un)serial thoughts
I was nine years old when I read my first book – Emil of Lönneberga by Astrid Lindgren, published in the Otechestvo Publishers' Smehurko series. This was not just my first book, it was also my first encounter with a book series. Series give you a key and direction in navigating the vast ocean of published books, in which it is so easy to get lost. Some of the books I remember vividly from my childhood are Yan Bibiyan by Elin Pelin, Toshko of Africa by Angel Karaliychev and Patilantsi by Ran Bossilek, all from Narodna Mladezh Publushers' Yan Bibiyan series. What they did was spark my love of books and reading. Years later, in high school, I read and reread the hard-bound novels of Jack London and John Steinback. I'll avoid listing every book I read as a teenager, but I want to draw attention to the consistent visual identity of these series, which had a strong link to the stories contained in them.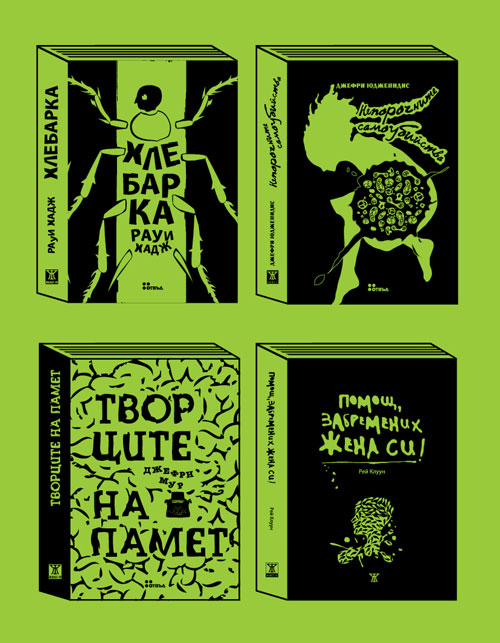 Freedom and limitations, it's always a question of balance when you design a book series. I've admire the work of David Pearson for Editions Zulma and Penguin, as well as Mikey Burton's design of the Rest, Relax, Read classic novels series. But recently, I find myself going back more and more often to the children's and adolescents' books published in Bulgaria in the 1960s and 70s. I think of this not as a nostalgia for the past, but as a nostalgia for the beautiful. For that which remains unaffected by time and fashions. You might also call it the classical. There is a lot to learn from the achievements of those before us and perhaps the least is that technological limitations have sometimes spurred the designer's imagination to great lengths and produced fantastic results. "
— A conversation between Raycho Stanev and Marin Bodakov, Kultura Weekly Issue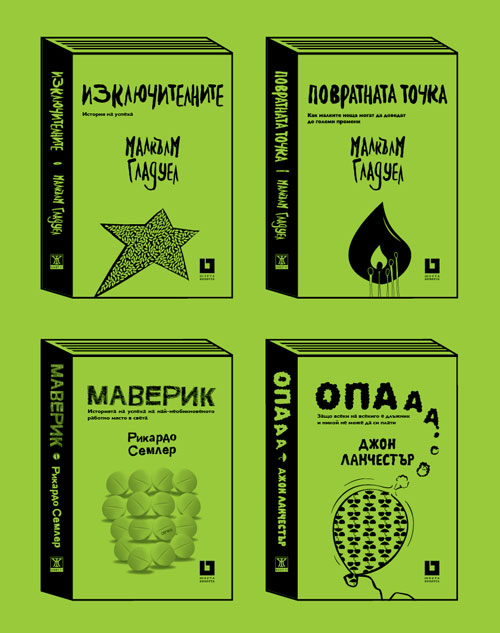 "Raycho (Nagledna) has a feeling for the books he works on and manages to capture their spirit."
– Manol Peykov, Janet 45 Publishing (Recover documentary)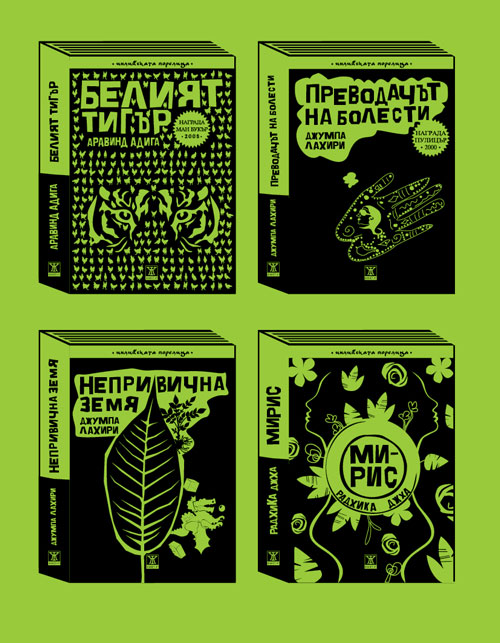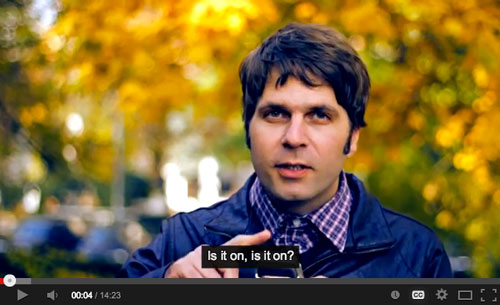 ReCover, documentary by E. Bogdanov
(If subtitles aren't visible, turn CC captions on)
Verwandter Artikel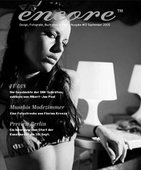 September 05
»Dear Friends of Encore, We like to invite you to the new Encore Magazine issue #13, with more than 140 pages of ...
Submitted by Angi on 19.09.2005
Nächstes Portfolio