We know that the advice to young writers is so often: Write what you know. I want to suggest here that there are good reasons for contemporary writers to consider writing about the things about which they have no idea.
— Rana Dasgupta, a talk delivered in Sofia and Sozopol (May 2014)




Verwandter Artikel
Interview mit Don Karl aka Stone & Pacal Zoghbi
Don Karl aka Stone ist Style Writer, Autor und Verleger. Er lernte den arabischen Typografen Pascal Zoghbi während ...
Submitted by Julia on 28.03.2011
in Interviews, Design, Typefaces
Nächstes Portfolio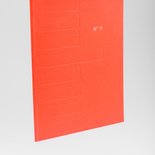 Die neue Ausgabe des Münchner Hochschulmagazins MHM befasst sich mit den Themen INNEN und AUSSEN. Das elfte Heft ...
Submitted by danielp on 19.04.2014
in Typography
Vorheriges Portfolio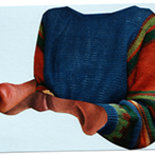 schau.gallery schau.gallery
Submitted by kerstindeinert on 10.04.2014
in Illustration