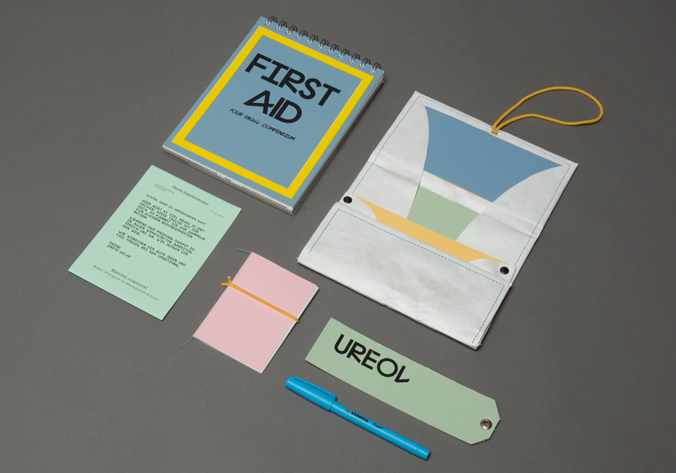 Here we go! Let the studies at HfK Bremen begin. The First Aid Team welcomes, every year the students of the first semester at the University of Arts Bremen with a compendium called the First Aid. To facilitate the start in Bremen, we provide some information for the freshman on 56 pages. The guide is both in English and German, to make it easier to distinguish between both languages we decided to make a splitted turn-around-book, one side is entirely in English while the other side is in German. Due to the notepad like style you never have to bother with both languages, one is always upside down. Also, the new students are very welcome to check out our favourite places in town that we added to the First Aid.
The First Aid was conducted by Andrea Dilzer and Christian Heinz
Design by: Fabian Brunken, Frauke Cordes, Lennart Klein,
Quoc-Van Ninh, Rejane Salzmann
Type: Lyno, Stan by RP Digital Type Foundy and Palatio by Linotype GmbH
Paper: Munken Print White 15 115g/qm 150g/qm
Hochschule für Künste Bremen 2013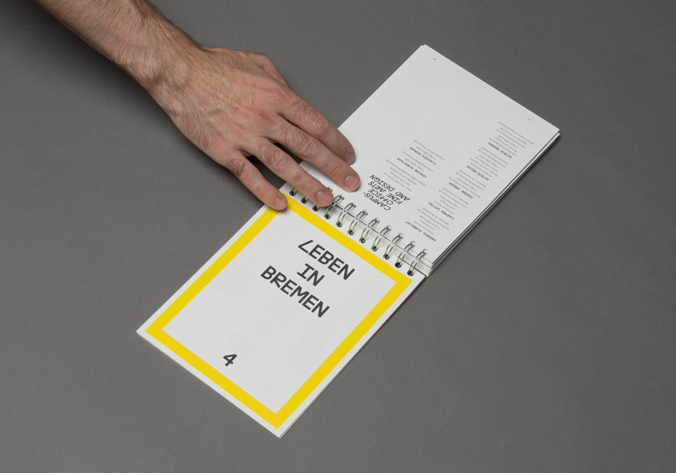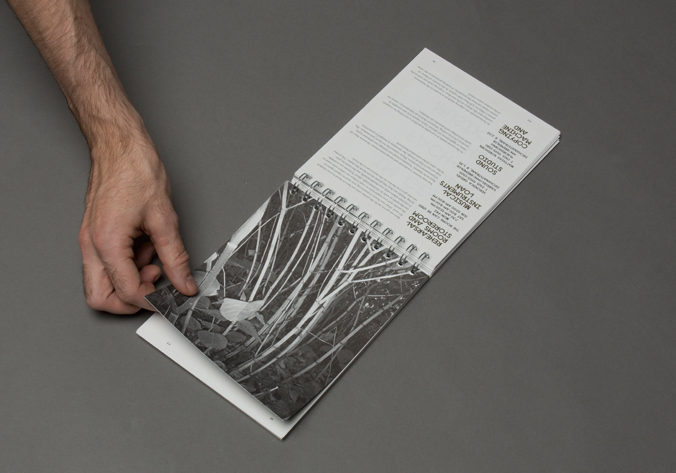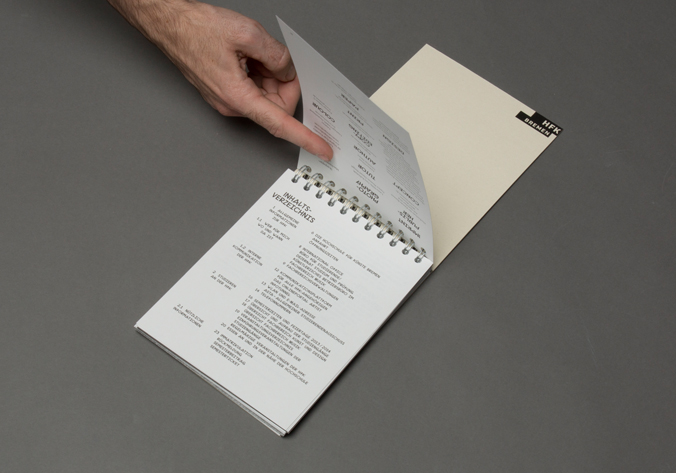 Verwandter Artikel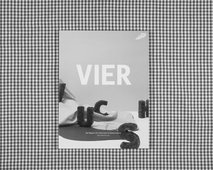 Über Nachwuchs
VIER 05 – Über Nachwuchs Pressetext: Seit 2005 präsentiert VIER zweimal im Jahr die vielschichtige Lehre der ...
Submitted by Boris on 20.02.2008
in Design, Magazines, University
Nächstes Portfolio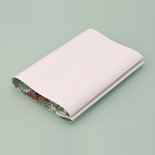 A catalogue of significant Czech site-specific festival Cuckoo 2013. Overwrap catalog is as a metaphor that is ...
Submitted by michal.krul on 08.03.2014
in Graphics
Vorheriges Portfolio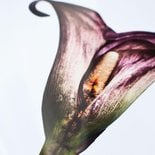 This poster campaign deals with the topic of women's rights in today's society and in different cultures. Created in ...
Submitted by Mustafa Karakas on 25.02.2014
in Design