PURE WHITE is a short movie by Sven Windszus
You could watch it here: PURE WHITE
SYNOPSIS
The protagonist is an anatomy model. She awakes in a seemingly perfect world. The fact that she must live as a "damaged" being in such an ideal environment amplifies her pain. She converses with her creator in an attempt to find answers. She becomes increasingly frustrated by her existence as she seeks to become part of this perfect world. She is at the mercy of her chaotic feelings; despair mixes with awe, self-pity with resignation. She considers the removal of her heart to be a last resort. In surrendering herself, she sacrifices everything living within her and becomes one with this supposedly perfect world. CREDITS Filmed & Directed Sven Windszus Voice Jennifer - Julia Caron Face Model Eva Kwade VFX Sven Windszus Sound Design by Florian Tippe Music by Bartosz Dziadosz (Pleq) Song Don't cry my dear
Verwandter Artikel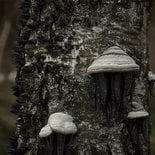 RE PLACE the movie: www.vimeo.com/88373313 In "REPLACE" we are confronted with a Nature seemingly ...
Submitted by Sven Windszus on 27.03.2014
in Graphics
Nächstes Portfolio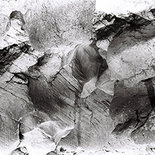 These images are from an quasi empirically made series of photographs, with the hopeful aim of having ...
Submitted by Streykatt on 29.01.2018
in Photography
Vorheriges Portfolio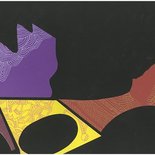 Abstractions Technique and material - Colored cardboard and pen drawing., A2, 2017 Drawings made in Salz, Bad ...
Submitted by Manuel Seita on 22.01.2018
in Illustration