Das Magazin "Differ" ist das Endprodukt meiner Bachelorarbeit "Destruktive Typografie – Unlesbarkeit als Gestaltungsmittel", in der es darum geht die Möglichkeit des Einsatzes und der Wirkung von Unlesbarkeit durch experimentelle, nicht-konstruktive Typografie zu untersuchen. Inwiefern lässt sich der Leser darauf ein? Was empfindet er?
Die Inhalte des Magazins sind einige Kapitel der wissenschaftlichen Arbeit. Unlesbarkeit wird hier durch unterschiedliche Elemente der Typografie erzeugt und in verschiedenen Intensitäten dargestellt. Hierbei wird destruktiv mit den grundlegenden Gestaltungsregeln von Gestaltung bzw. Typografie umgegangen, um so eine Reaktion oder ein Empfinden im Leser auszulösen und schlussendlich Unlesbarkeit zu kreieren.
Hier sind einige Eindücke des Magazins zu sehen.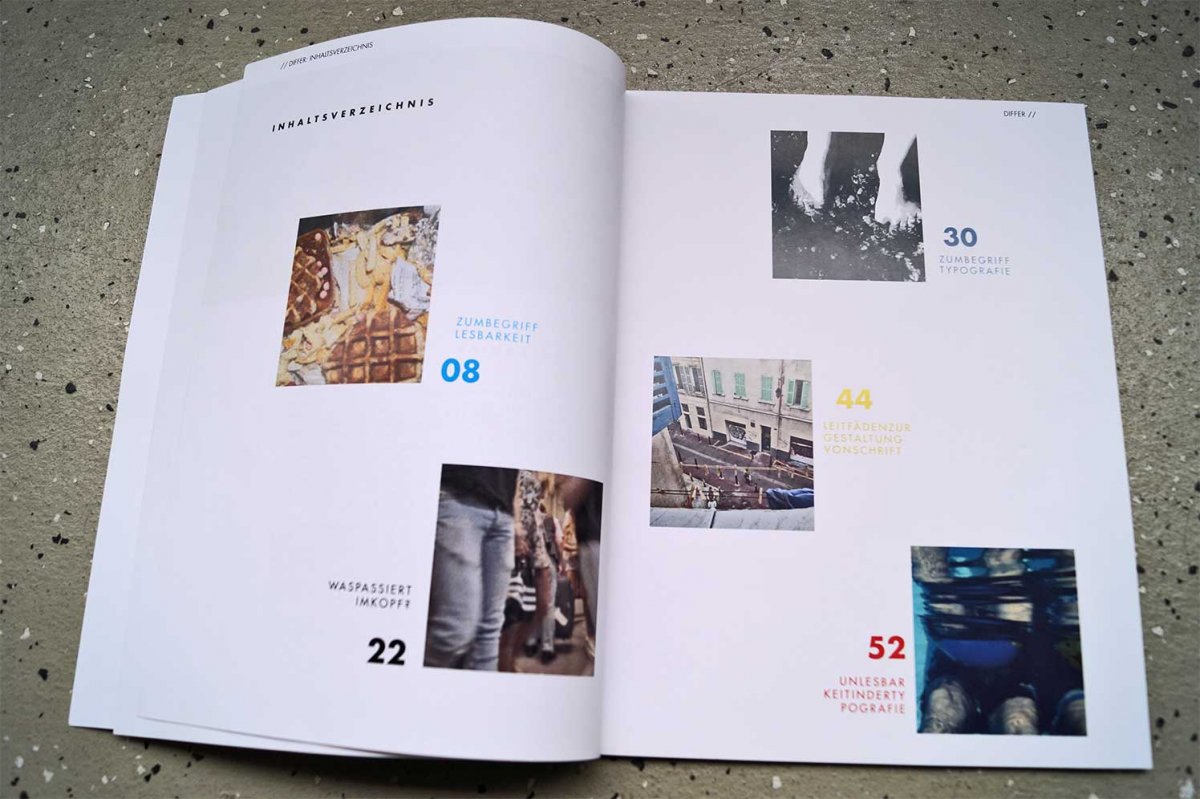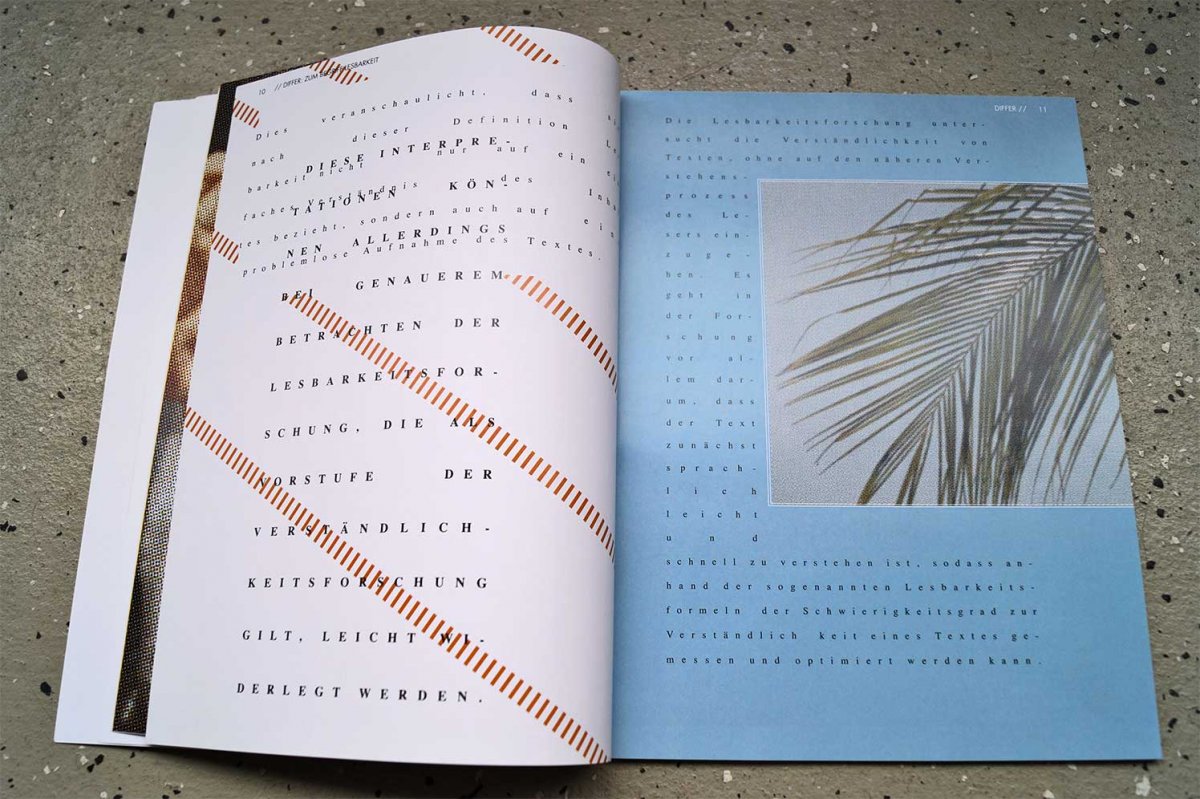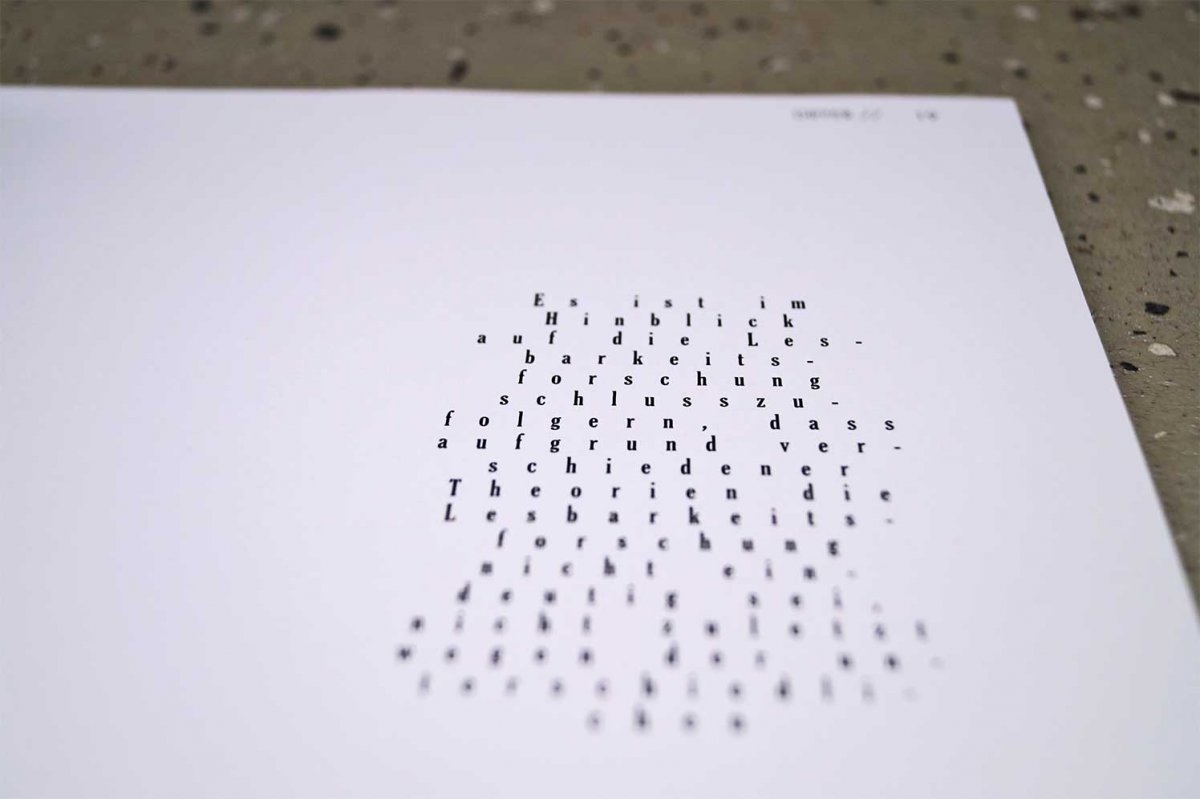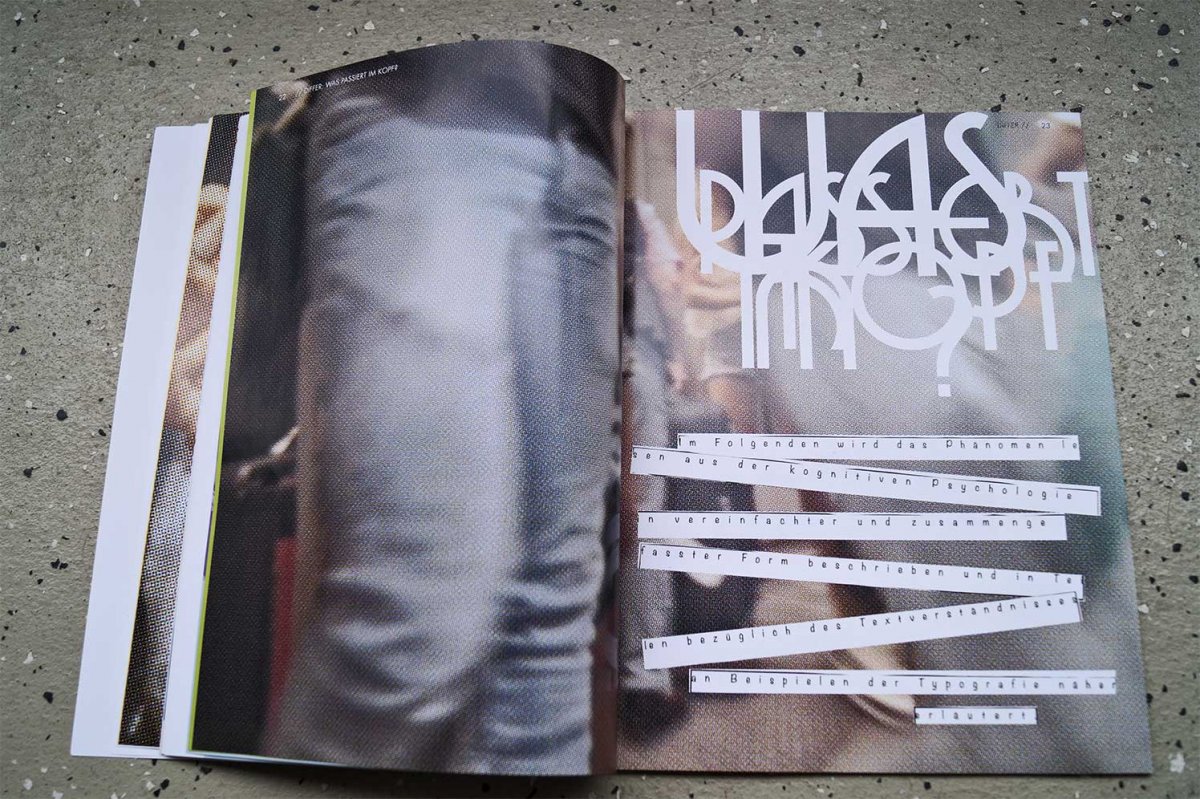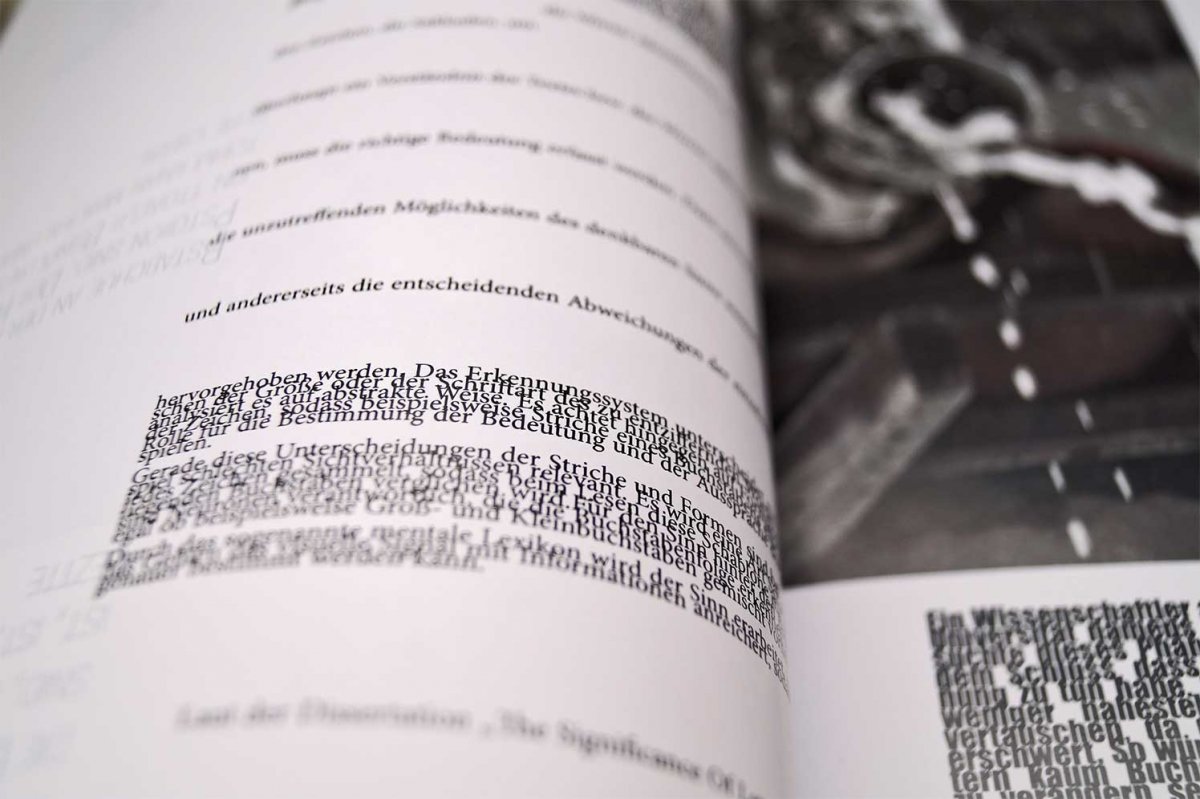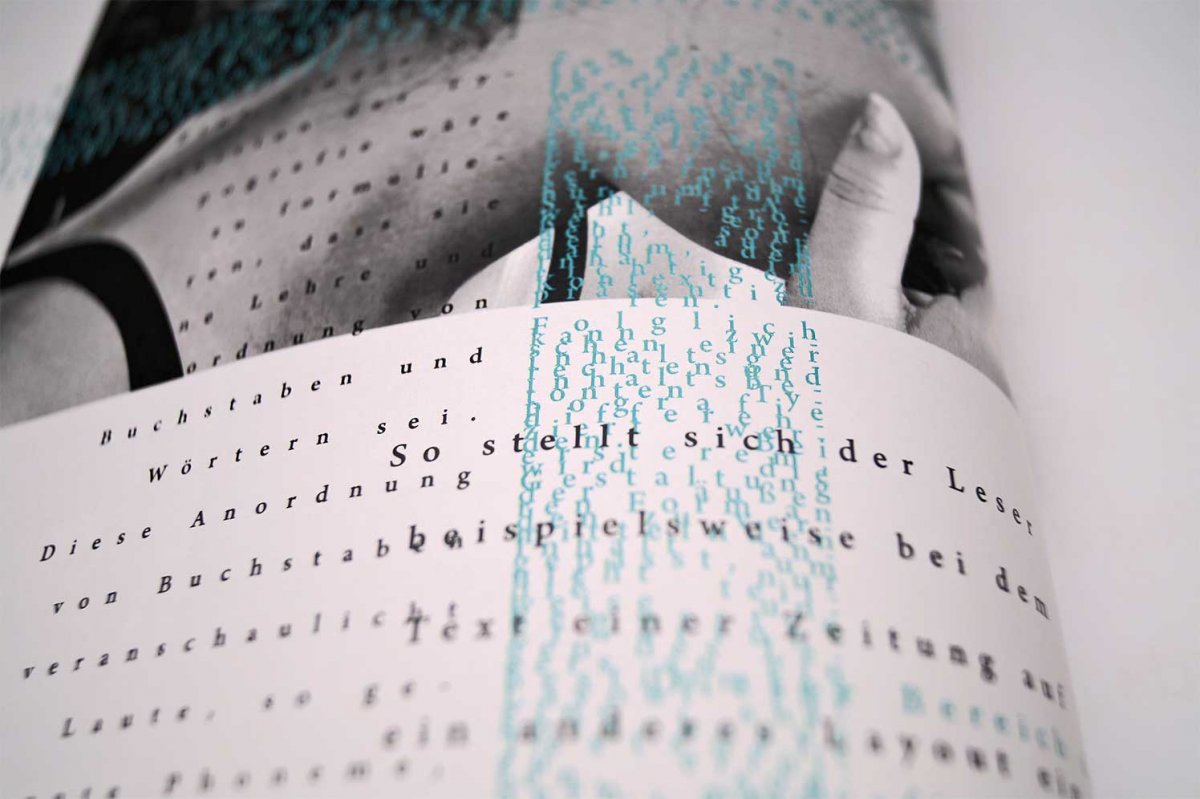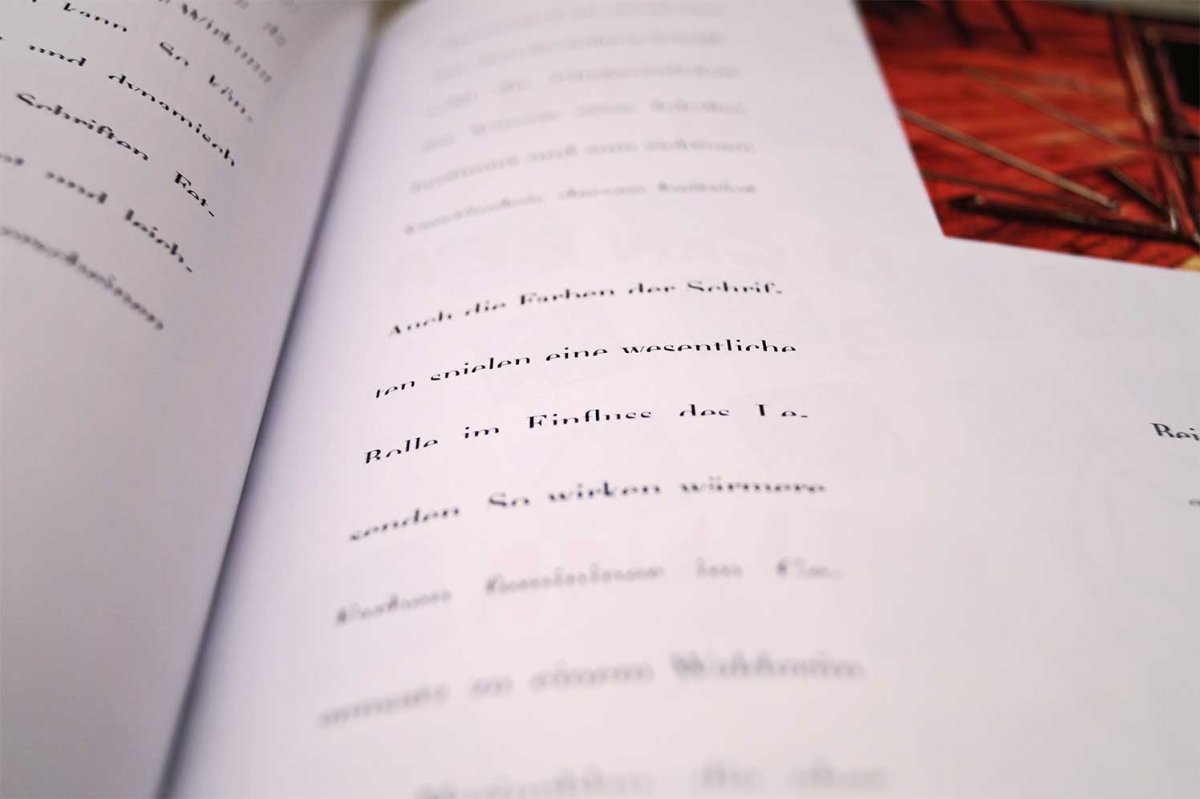 Verwandter Artikel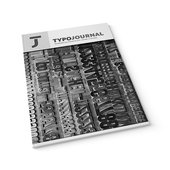 ein neues Magazin von www.typografie.info
Seit heute ist das TypoJournal erhältlich. Ein neues Typografie Magazin von typografie.info Das Magazin hat diverse ...
Submitted by Patrick on 11.06.2009
Nächstes Portfolio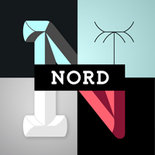 Nord Typeface Nord is a capital letter font made for display use. The 4 styles can either stand alone or be used for ...
Submitted by Letterwerk on 06.03.2015
in Typography
Vorheriges Portfolio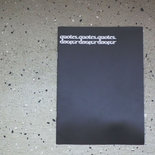 A personal typographic experimental project on a collection of quotes about graphic design and ...
Submitted by Astrid Theis on 26.02.2015
in Typography