A personal typographic experimental project on a collection of quotes about graphic design and life.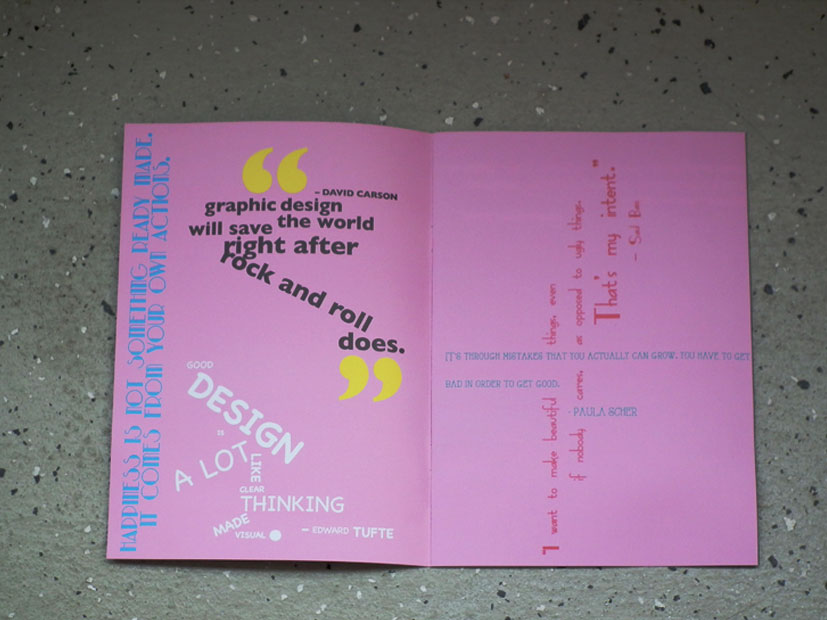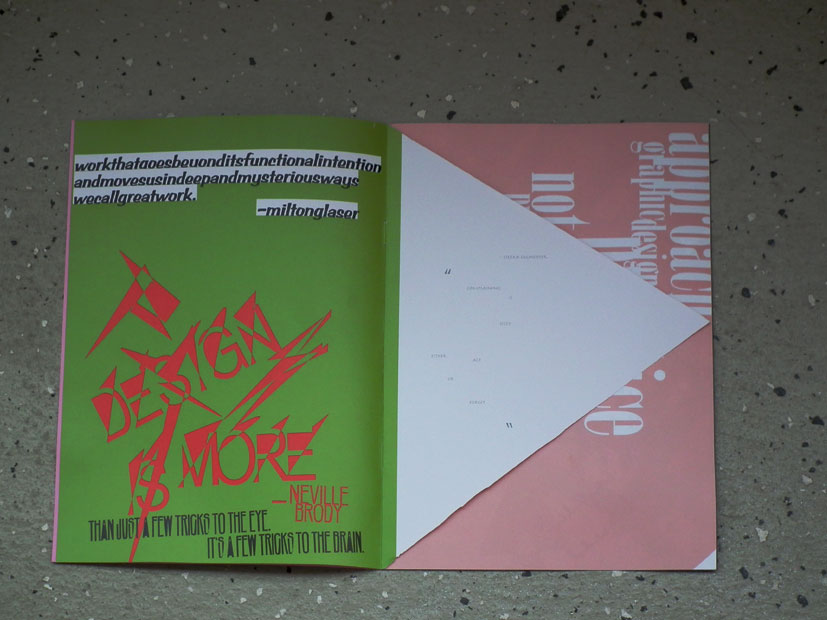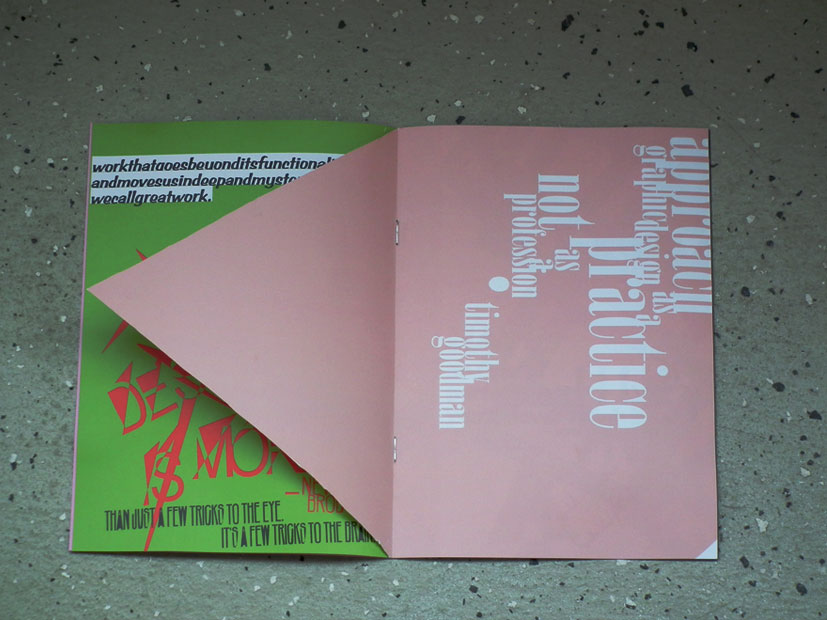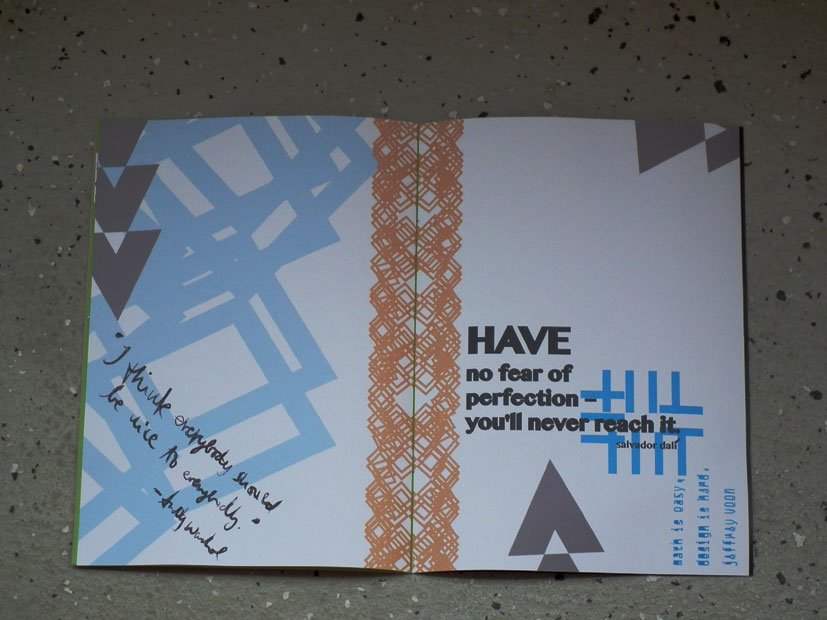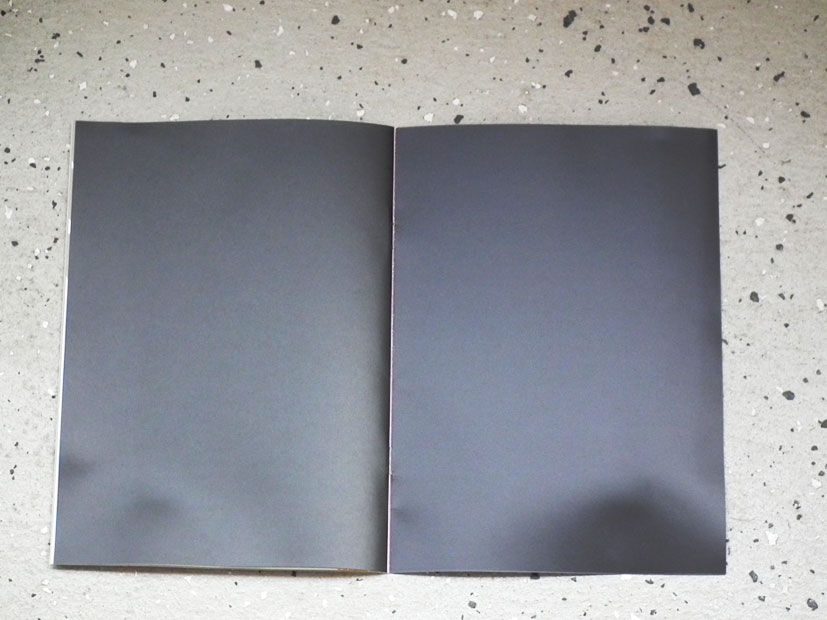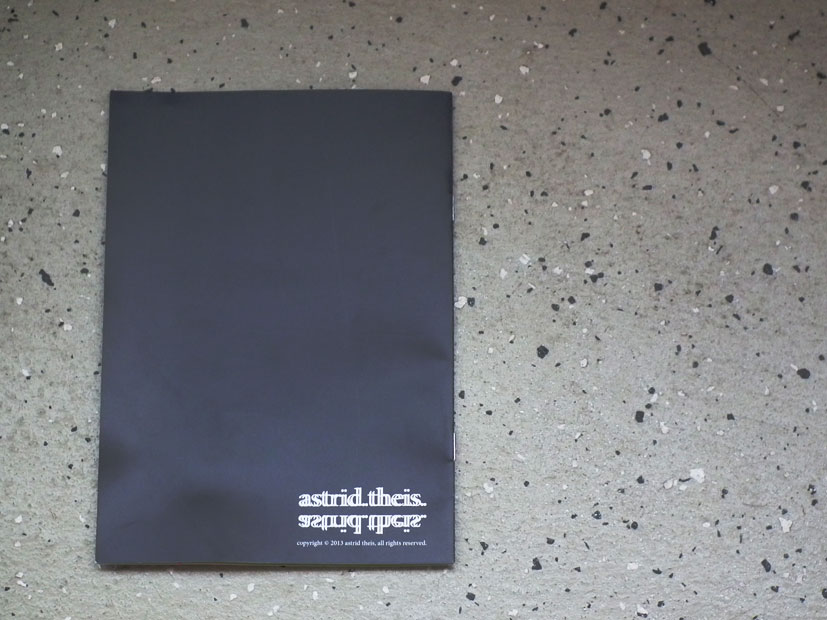 Verwandter Artikel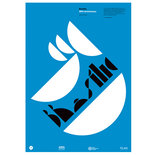 50 designers asked to pay homage to the city of Brasilia and the legacy of Brazilian architect, Oscar ...
Submitted by sawdust_design on 12.08.2010
in Typography
Nächstes Portfolio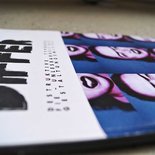 Das Magazin "Differ" ist das Endprodukt meiner Bachelorarbeit "Destruktive Typografie – Unlesbarkeit als ...
Submitted by Astrid Theis on 27.02.2015
in Design
Vorheriges Portfolio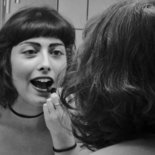 Submitted by Astrid Theis on 26.02.2015
in Photography