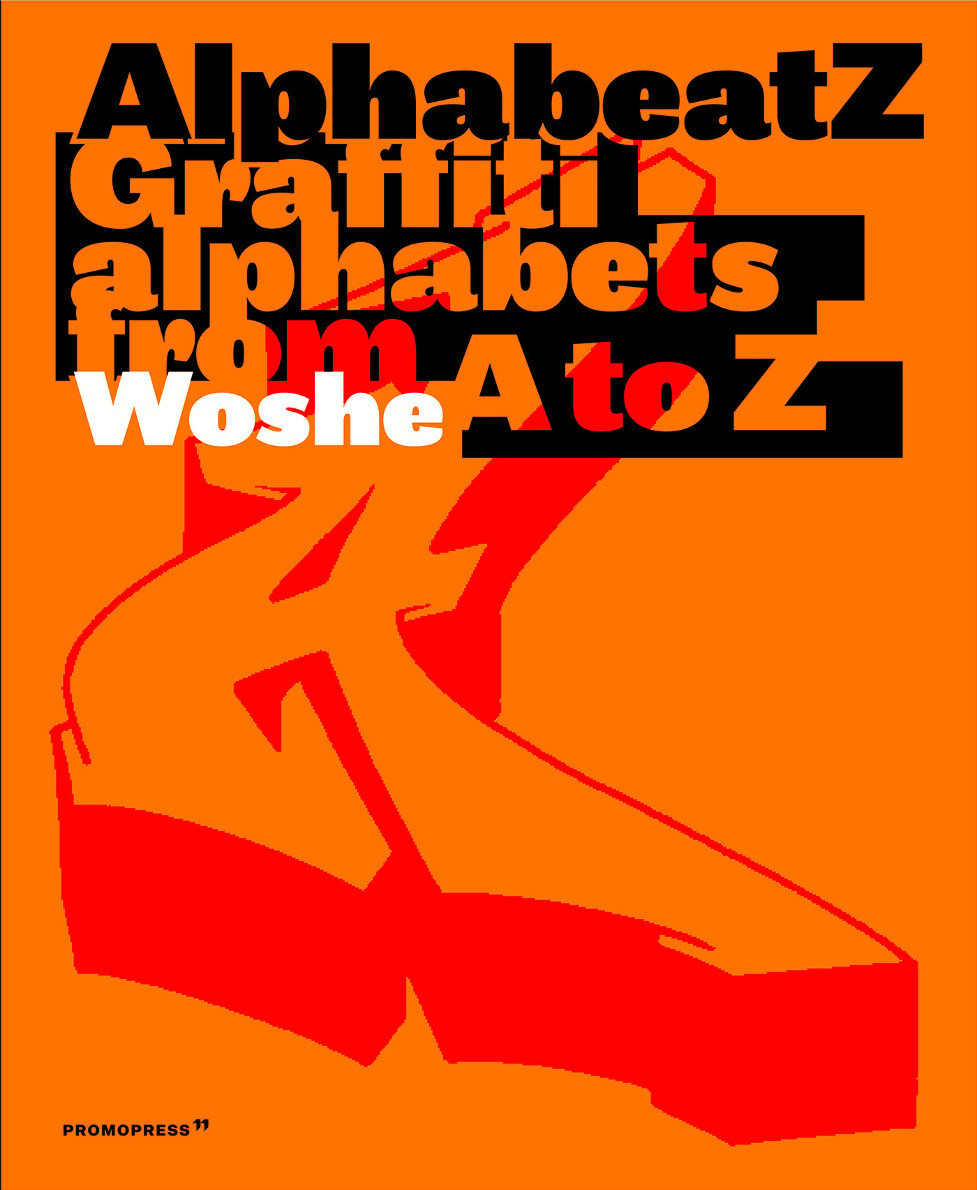 ALPHABEATZ. Graffiti Alphabets from A to Z
Volume: 240 pages
Format: 21.60 x 26.30
Graffiti writing was born in the streets of Philadelphia in the late 1960s. But it was in New York in the early 1970s that it became a full-fledged urban art, gradually taking over the landscape of the city, from its grey walls to its subway cars. In these years when this art form was emerging, graffiti pioneers laid its foundations through the constant game they played with the twenty-six letters of the alphabet, which they distorted and highlighted in the words that they painted on walls.
In the first section of Alphabeatz: Graffiti Alphabets from A to Z, Woshe recounts the incredible story of the birth of this culture. He then offers us a detailed examination of the twenty-six letters of the alphabet, their structure and the ways in which graffiti writers have made them evolve. The study Alphabeatz: Graffiti Alphabets from A to Z is enriched with a wealth of illustrations and examples of the various customizations that artists add to their letters. At the end of the volume, ten of the international scene's most talented graffiti creators answer Woshe's questions about matters that include their practice, their relationship with letters and their cultural references. Danmark: BATES and SWET. France: DARCO, LOKISS, ZOER. The Netherlands: SEARCH. Spain: DEMS. USA: GESER (Connecticut), JURNE (Oakland, CA), SYE (NY, NY).
Born in 1972 in Val-de-Marne near Paris, Woshe discovered his first graffiti at the age of 14 by taking the train. Fascinated by these clandestine paintings that appropriate urban greyness, using the letter as a subject for experimentation, he begins to sketch his first drawings. Over time and encounters, he discovers a true culture, initiated by pioneers, full of codes and positive values in which he recognizes himself. For 30 years now, he has relentlessly traced the alphabetical material, juggling with different styles and answering the most diverse orders.
Format in cm (w × h × d)
21.60 x 26.30
Bookbinding
Fadenbindung, Hardcover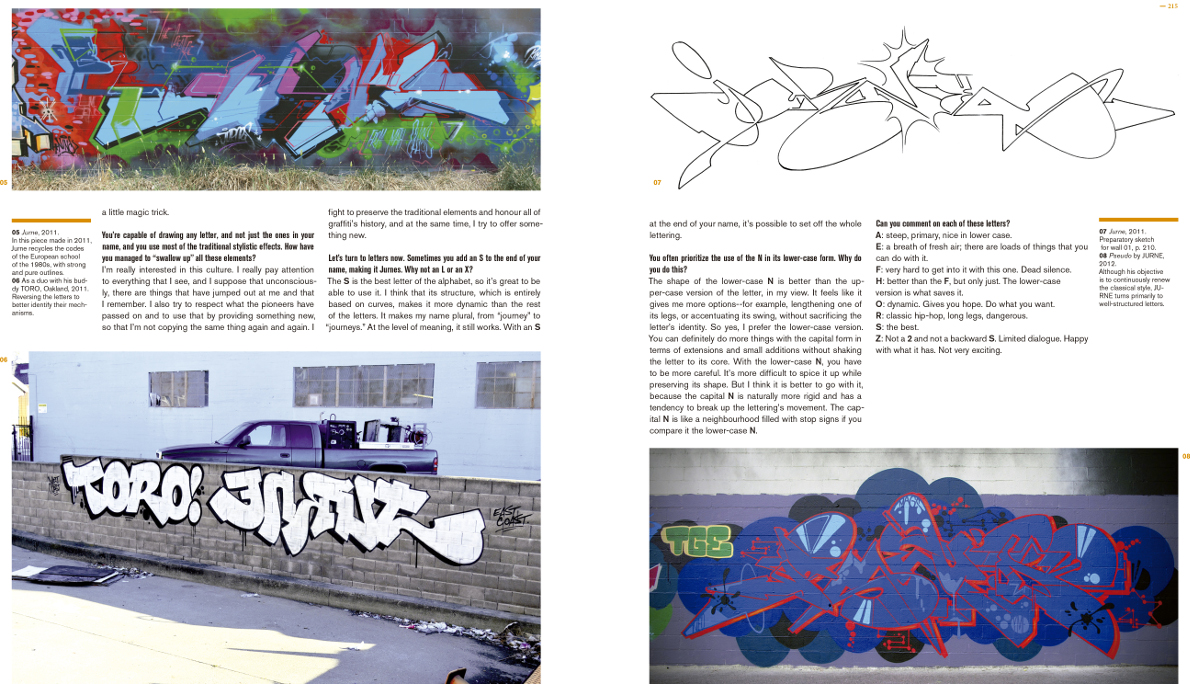 © slanted publishers 2023