»Wir Kubaner verlassen Kuba nie ganz, wenn wir emigrieren. Wir tragen unsere Insel für alle Zeiten mit herum wo immer wir hingehen. Kuba verkörpert unsere Kultur, unsere Art zu sein, unsere Art die Dinge zu sehen, Kuba ist vielmehr als ein Land. Die karibische Insel ist unsere Lebensphilosophie.«
So beschreibt die international renommierte kubanische Jazzpianistin Marialy Pacheco das Lebensgefühl der Kubaner im Vorwort des Buches »CUBA – 90 Jahre Fidel Castro«. Geprägt wurde der Karibik Staat durch die legendäre Revolution der Gebrüder Castro und ihres Freundes Chef Guevara, den Sieg über den Diktator Fulgencio Batista und den Anschluss des revolutionären Kubas an den Ostblock. Über 50 Jahre existiert diese sozialistische Enklave 144 Kilometer vor der Küste Floridas. Die Bilder des international ausgezeichneten Fotografen Dirk Gebhardt zeigen dem Leser kubanische Lebensrealitäten abseits der gängigen Tourismusbilder und öffnet Ihm damit farbenfroh und mitfühlend die Realität der Kubaner. Mit Improvisation, Idealismus und »laissez fair« versuchen die Kubaner den wirtschaftlichen Mangel zu überwinden, der Hitze zu trotzen und ihre Ideale aufrecht zu halten.
Das Buch zeigt 75 Bilder aus den verschiedensten Orten Kubas. Von Remedios über Trinidad und Havanna bis nach Viñales im Westen des Landes. Alle Bilder entstanden im Sommer 2016 dem Zeitraum der Feiern zum 90. Geburtstag von Fidel Castro. Den Bildern werden typisch kubanische Propagandaparolen und Aussprüche von regimekritischen Kubanern gegenübergestellt. In diesem Spannungsfeld entwickelt sich die Botschaft des Buches: Das Leben der Kubaner ist nicht so wie wir denken.
Das Buch erscheint in einer limitierten Auflage von 250, signierten Exemplaren. Es hat 166 Seiten mit 75 Fotografien einem Vorwort von Marialy Pacheco und einem Nachwort von Dirk Gebhardt.
Cuba – 90 años fidel
un recuerdo de cuba
Gestaltung: Lars Harmsen
Herausgeber: Dirk Gebhardt
Verlag: Slanted Publishers
Veröffentlichung: Dezember 2016
Umfang: 166 Seiten, 75 Fotografien
Format: 17 x 24 cm
Sprache: Spanisch, deutsch und englisch
Ausführung: Hardcover, offene Fadenbindung
ISBN: 978-3-9818296-1-7
Preis: 24,90 Euro
"We Cubans never leave Cuba completely when we emigrate. We carry our island with us wherever we go. Cuba embodies our culture, our way of being, our way of seeing things, Cuba is more like a country. The Caribbean island is our philosophy of life."
The internationally renowned Cuban jazz pianist Marialy Pacheco describes the Cuban way of life in the preface of the book "CUBA – 90 Years of Fidel Castro". The caribbean state was shaped by the legendary revolution of the Castro brothers and their friend Ché Guevara, the victory over the dictator Fulgencio Batista and the connection of the revolutionary Kubas to the Eastern bloc. Over 50 years, this socialist enclave exists 144 kilometer off the coast of Florida. The pictures by the internationally renowned photographer Dirk Gebhardt show the reader cuban realities of life apart from the popular tourist images and thus open up the reality of the Cubans in a colorful and compassionate manner. With improvisation, idealism and "laissez fair" the Cubans try to overcome the economic deficiency, defy the heat and keep their ideals upright.
The book shows 75 pictures from different places in Cuba. From Remedios via Trinidad and Havana to Viñales in the west of the country. All pictures were taken in summer 2016 the period of the celebrations to the 90th birthday of Fidel Castro. The images are typically matched with Cuban propaganda and statements by regime-critical Cubans. In this tension field the message of the book develops: the life of the Cubans is not as we think.
The book appears in a limited edition of 250, signed copies. It has 166 pages with 75 photographs a foreword by Marialy Pacheco and an afterword by Dirk Gebhardt.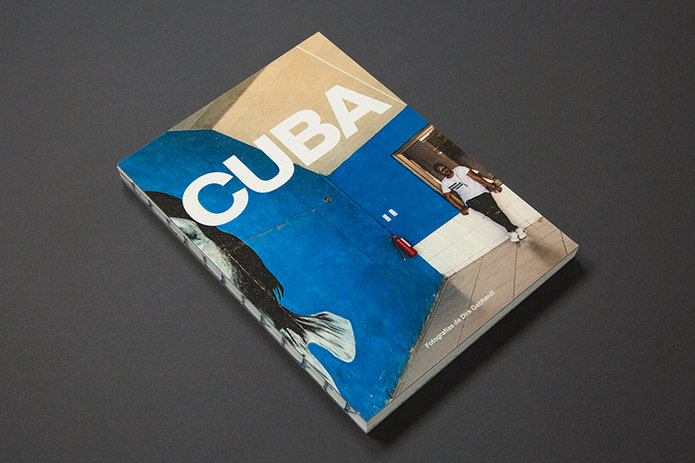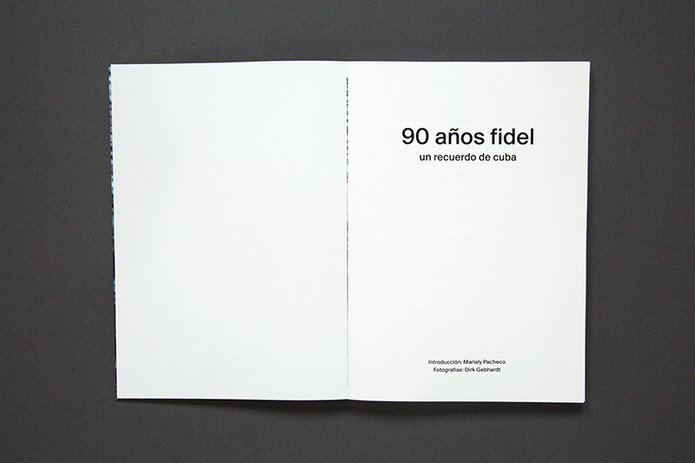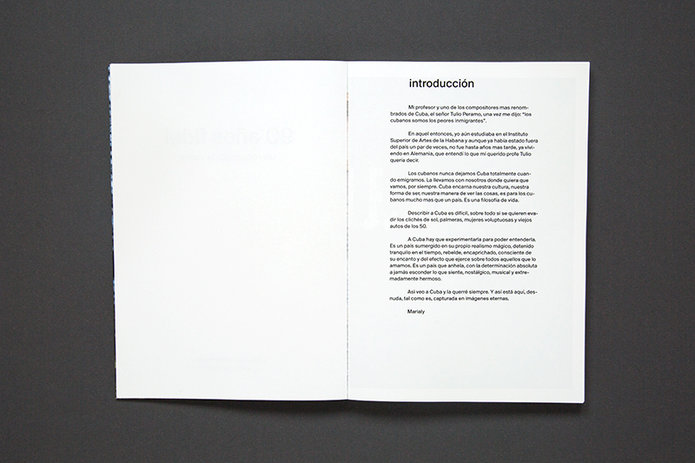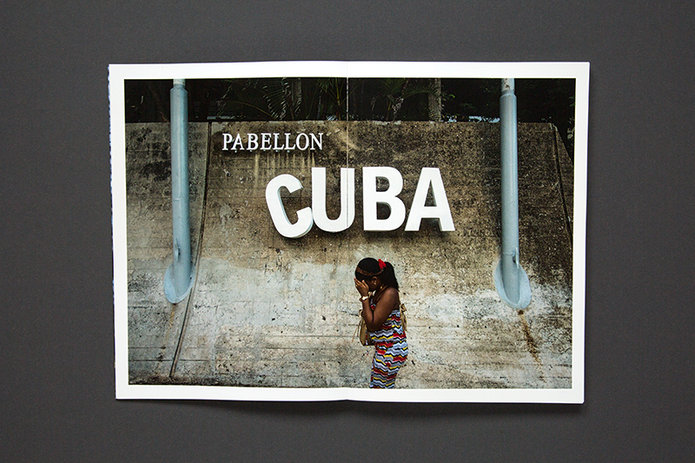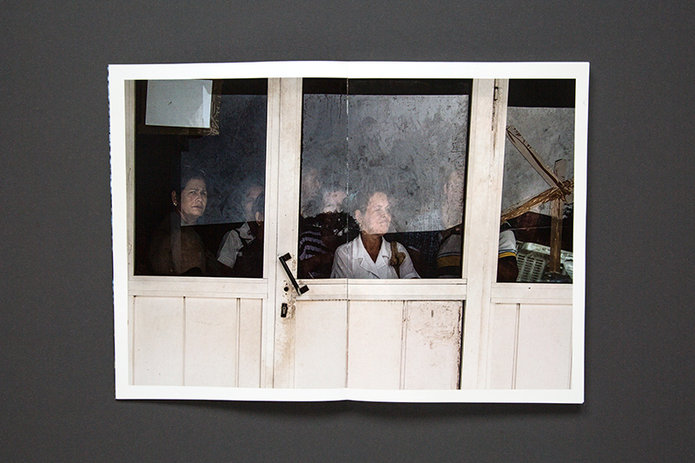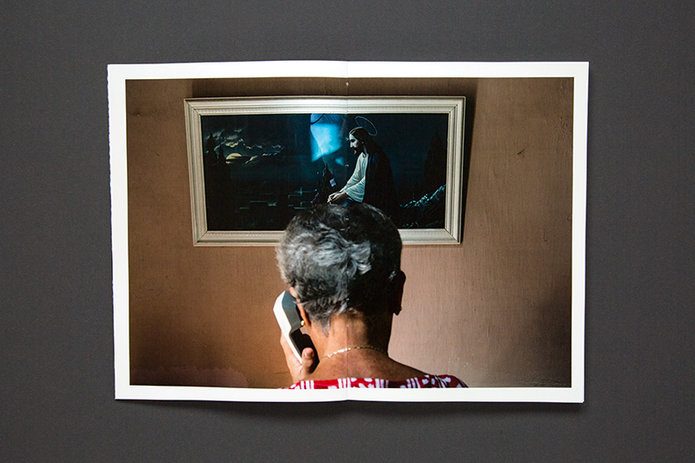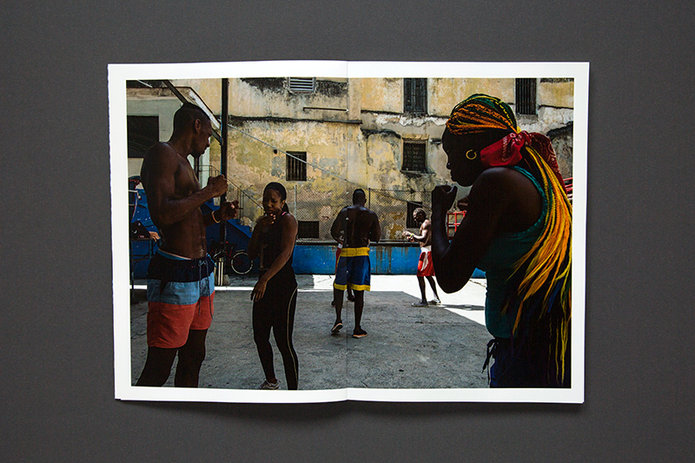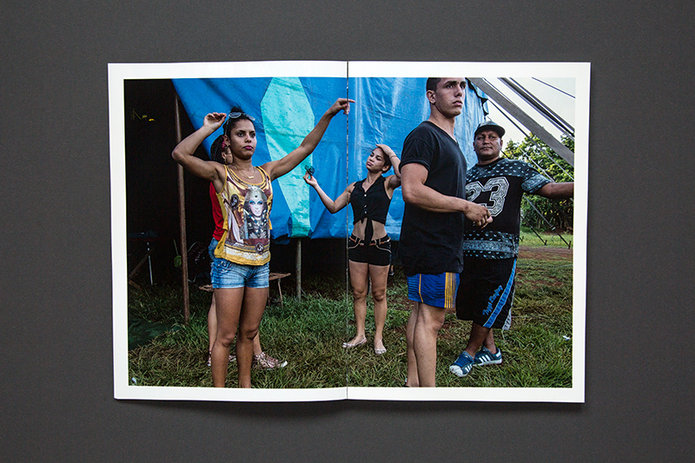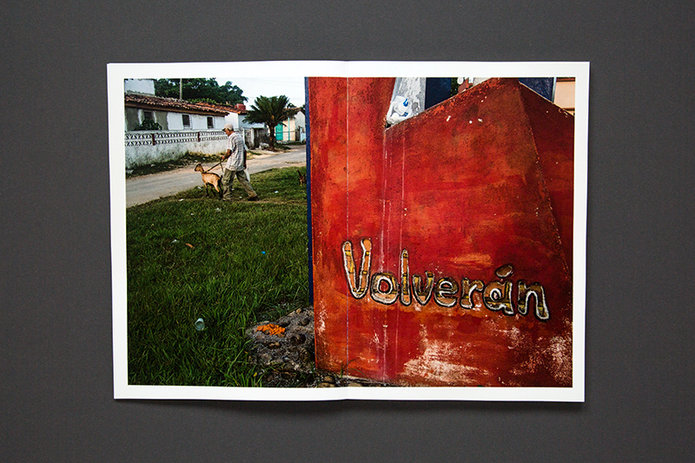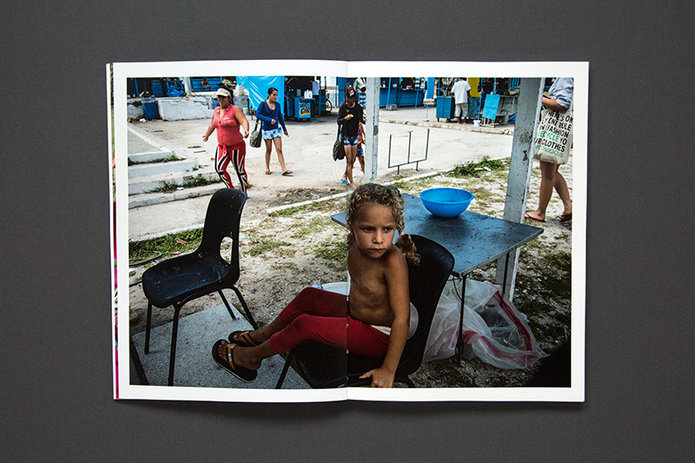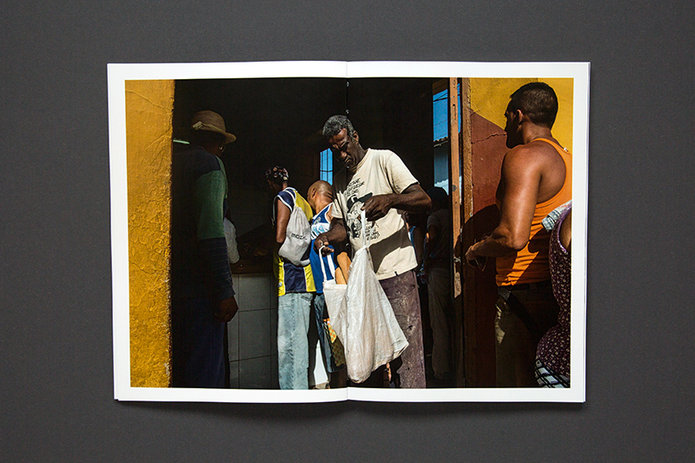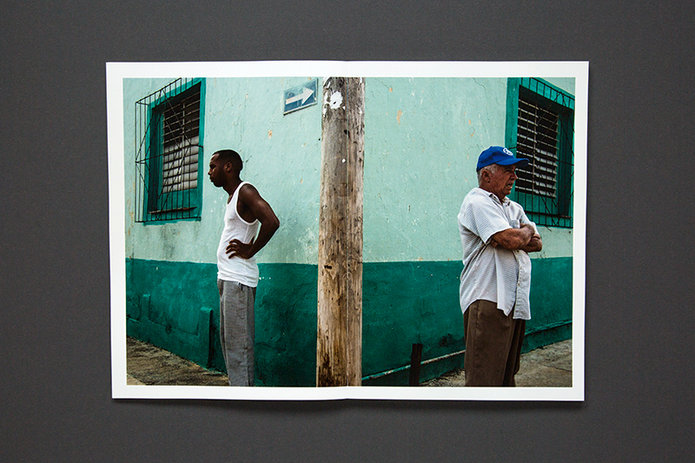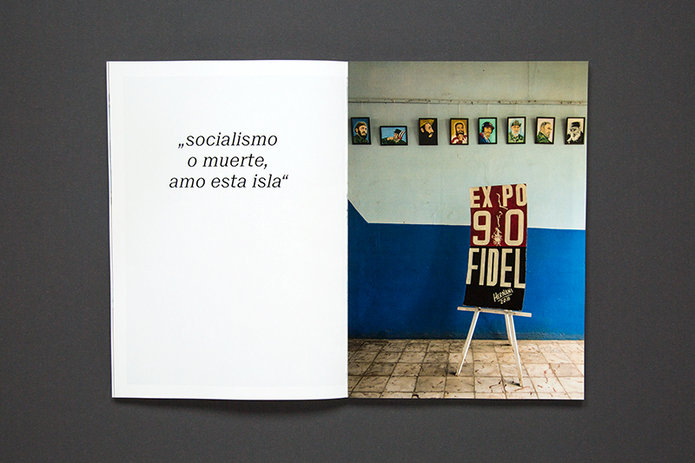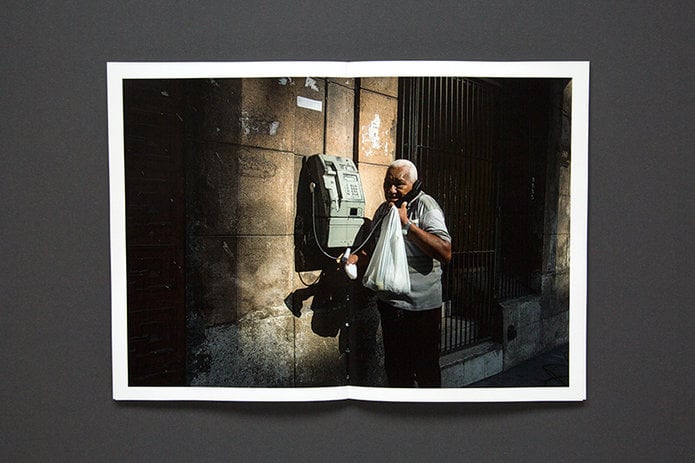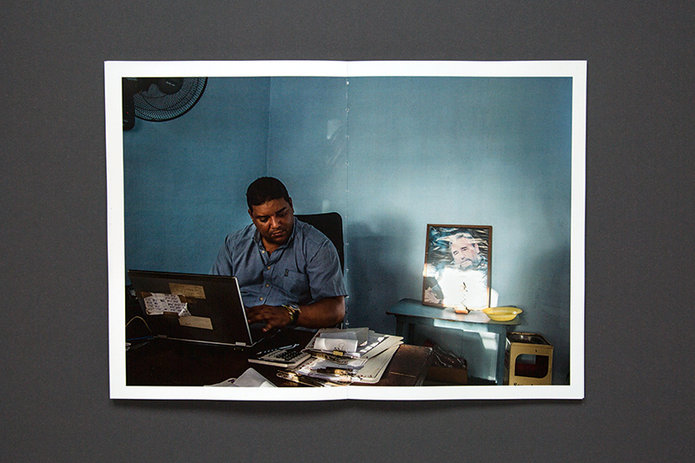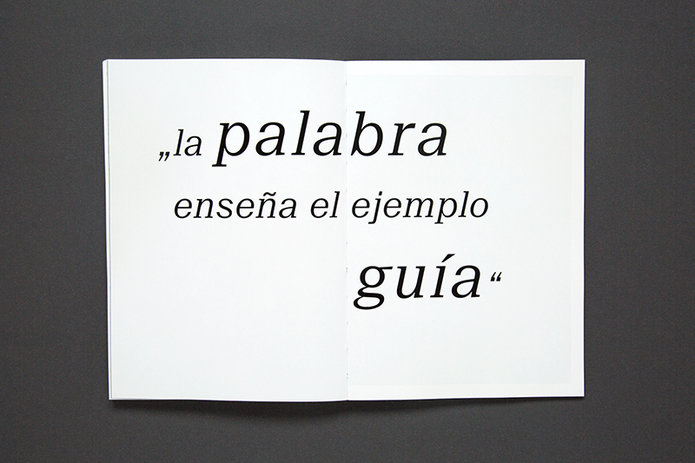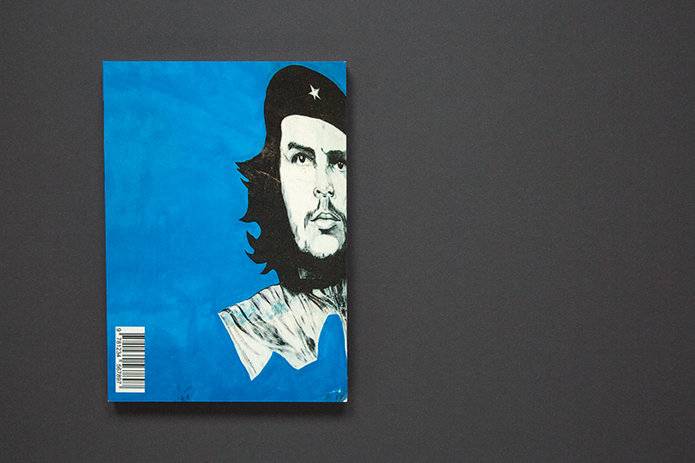 SOLD OUT