Zwölf Illustrationen wurden zur Strecke "Fontname(s) Illustrated" im Slanted Magazin angefertigt, von denen zwei in der form No. 253, zehn im Slanted Magazin #23 – Suisse Issue abgebildet wurden. Raban Ruddigkeit, der diese Rubrik seit vielen Jahren kuratiert, hat hierfür Illustratorinnen und Illustratoren aus der Schweiz eingeladen. Vorgabe war aufgrund des Themas der Ausgabe erstmals ein einzelner Schriftenname für alle – die Helvetica. Den Schriftennamen haben die eingeladenen Illustratoren nach ihren Vorstellungen in einer Illustration visualisiert.
Ab August ist eine limitierte Edition der Illustrationen im Slanted Shop erhältlich, die auf einem Risographen im Format DIN A3 produziert wurden. Die auf jeweils 10 Stück limitierten Drucke sind nummeriert und vom jeweiligen Illustrator persönlich signiert.
Ab sofort können die limitierten Drucke exklusiv im Slanted Shop vorbestellt werden.
Andrea Forgacs is a freelance graphic designer and illustrator living and working in Zurich. After her training in classical art she studied graphic design in Hildesheim and Budapest, achieving her MA in London with distinction. Andrea Forgacs has worked both as freelancer and in renowned agencies.
Helvetica Illustrated Riso Print – Andrea Forgacs
Illustrator/in: Andrea Forgacs
Format: DIN A3
Limitiert auf 10 Stück
Nummeriert und signiert
Preis: 19 Euro
Besprechung auf Slanted.de.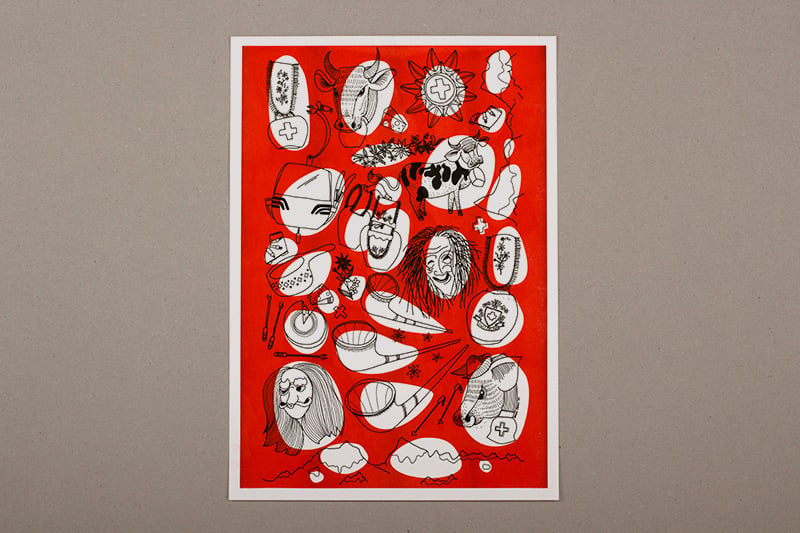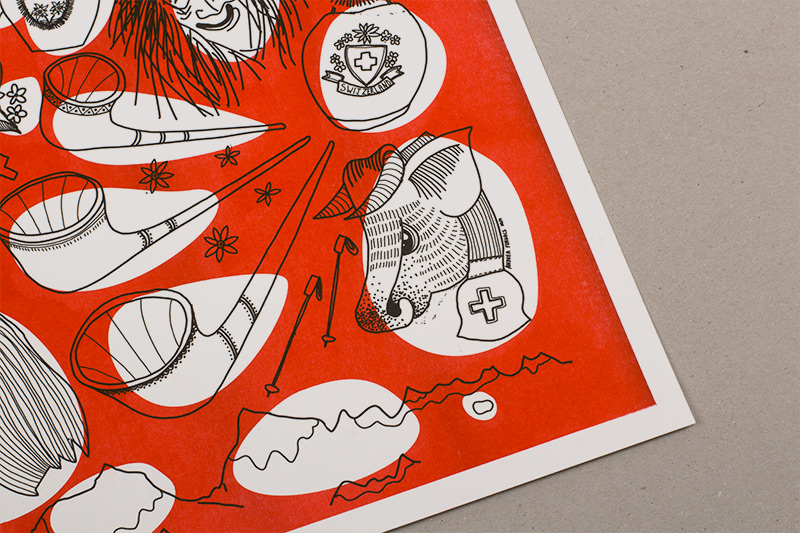 Buy: € 19,00

including Tax 7%

, excluding shipping costs