The Revolution won't be set in Garamond – "Slanted #11 – Monospace, Typewriter" comes in revised structure and layout. Projects are confronted with each other, magazine sections overlap. The changes reflect our attitude towards contemporary editorial design in analogue and digital times. This "new order" is a homage to the visual and to design. Orientation, information and sections still have their own right and place within the magazine's structure, but the changing of perspectives, the relations and associations are definitely not an expression by the medium of information, rather of openness and examination. It's a concept that doesn't come under the hegemony of function, a feast of the visual.
With great pleasure we present the work of studio Moiré (Zurich/CH), the photographic essays "Images from the Dark Side" by Martin Miller (Baltimore/USA) and "A Crude World" by Paolo Woods (Paris/FR) as well as contemporary typefaces, illustrations and projects related to monospace and typewriters. Type essays by Alexander Negrelli (Berlin/DE), Rieke Harmsen (Munich/DE) and Horst Wöhrle (Esslingen/DE) examine the aesthetics, history and connotations of typewriter fonts, interviews with Yves Peters (Sint-Denijs-Westrem/BE), Richard Kegler (Buffalo/USA), Georg Seifert (Berlin/DE) as well as a Tokyo report by Ian Lynam (Tokyo/JP) and a musical travelogue by DJ Frank Wiedemann (âme / INNERVISIONS, Berlin/DE) round up the stuff to read.
Slanted Magazin #11
Monospace, Typewriter
Design: MAGMA Brand Design
Publisher: MAGMA Brand Design
Release: 26.08.2010
Volume: 148 pages
Format: 21 x 27 cm
Language: English, German
Jetzt für ein Slanted Abonnement entscheiden und keine Ausgaben mehr verpassen. Erhalte 2 Ausgaben pro Jahr per Post und spare Geld und Zeit. Sei up-to-date mit dem Zeitgeist von Typografie und Design. Wer die Ausgabe hier im Shop kauft, erhält außerdem einen kostenlosen Portfolio-Zugang auf slanted.de, um eigene (typo-)grafische Arbeiten oder einen neuen Font zu präsentieren. Auch auf amazon.de erhältlich.
The Revolution won't be set in Garamond –"Slanted #11 – Monospace, Typewriter" hat die bisherige Struktur und das gewohnte Layout aufgebrochen. Neu zusammengefügt, Arbeiten miteinander konfrontiert, Magazinstrecken ineinandergeschoben. Das spiegelt unsere Haltung zur Gegenwart von gedruckten und digitalen Magazinen wider. Die »neue Ordnung« ist eine Hommage an das Visuelle und an Design. Darin haben Orientierung, Texte und Strecken dennoch ihren Ort. Die Perspektivwechsel, Bezüge und Assoziationen sind aber sicherlich weniger Ausdruck einer geradlinigen Vermittlung von Information – vielmehr von Offenheit und Aufforderung zur Auseinander­setzung. Ein Beziehungsgeflecht, das nicht unter das Diktat der Funktion fällt. Eine Feier des Visuellen.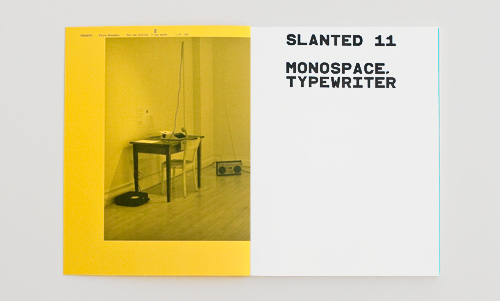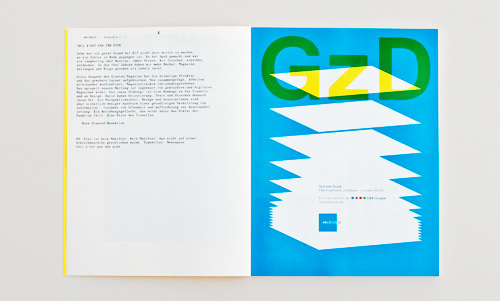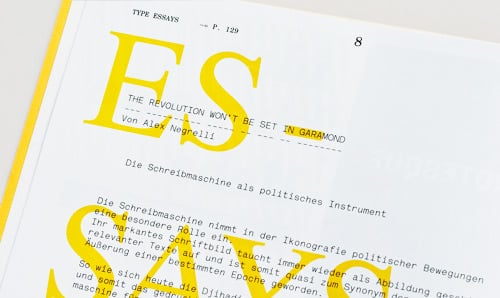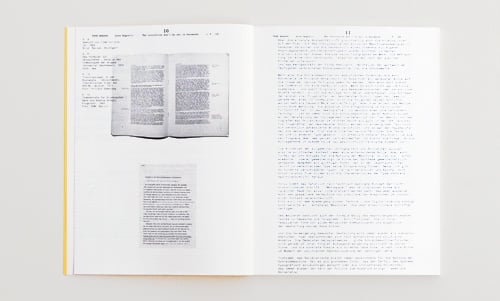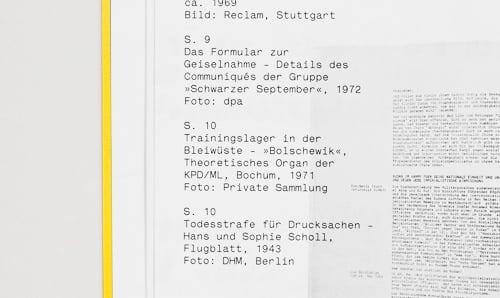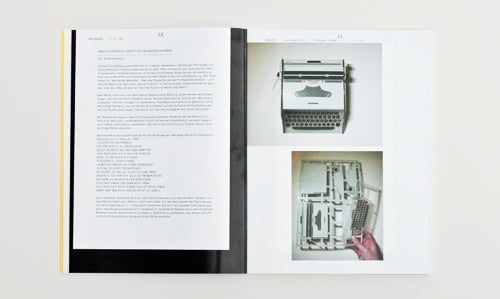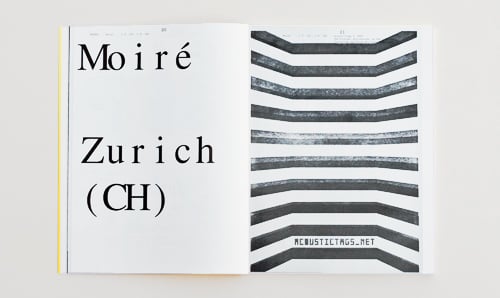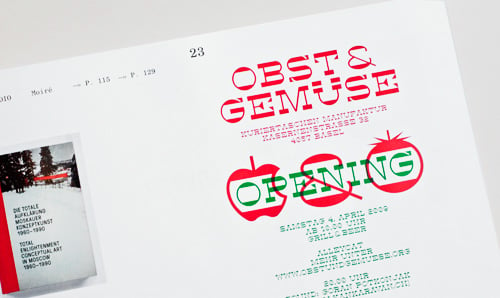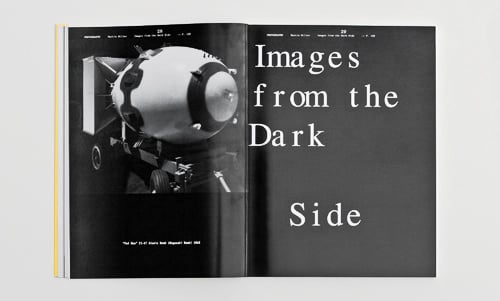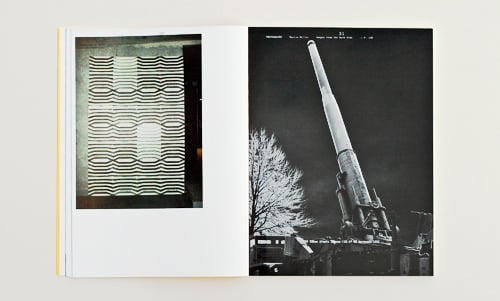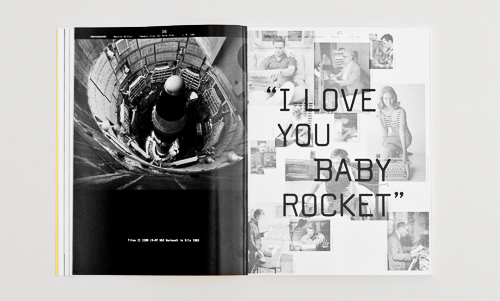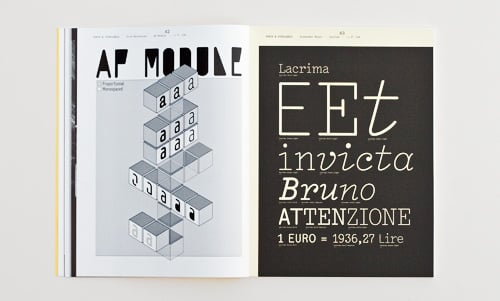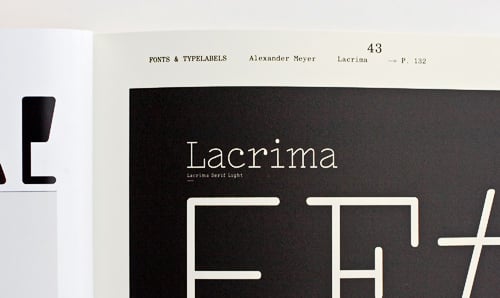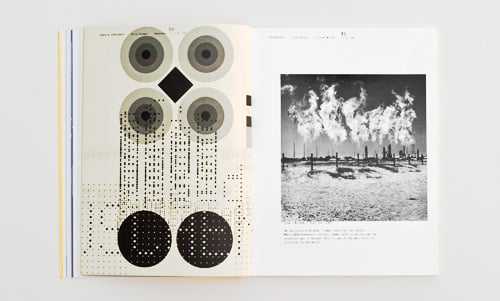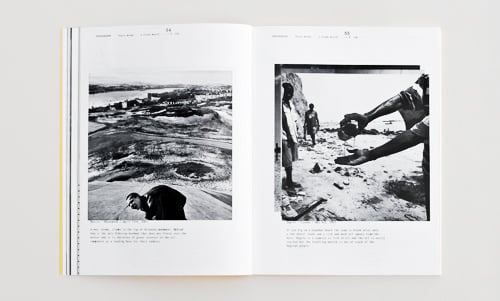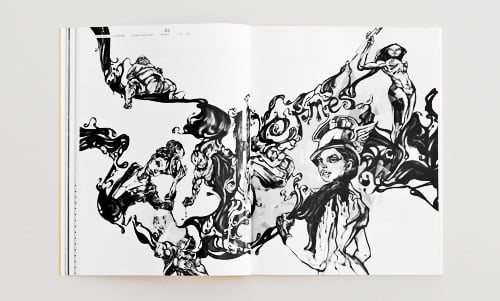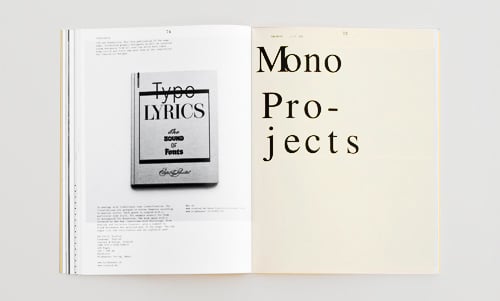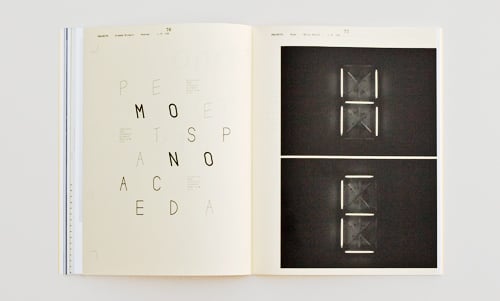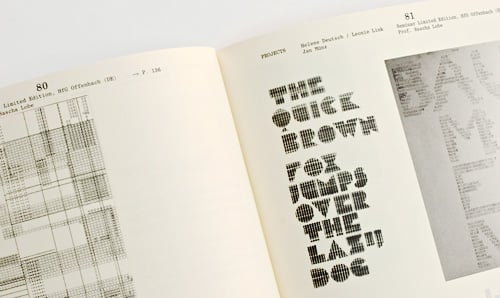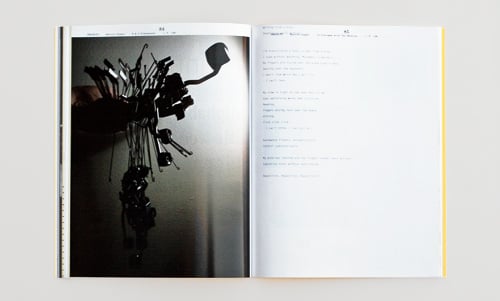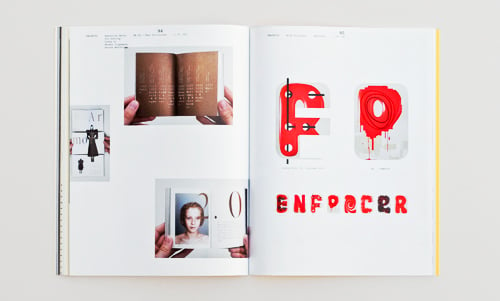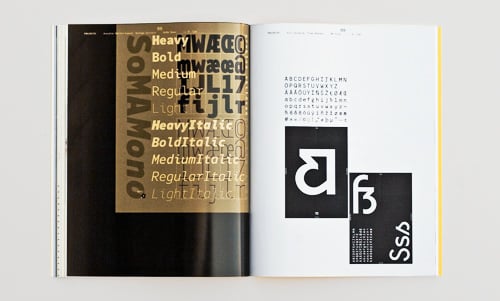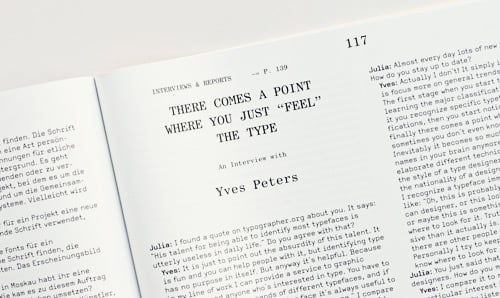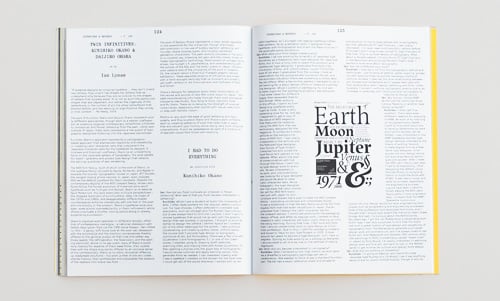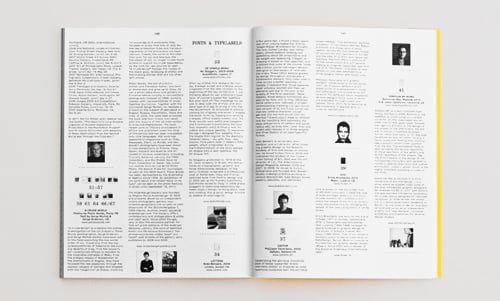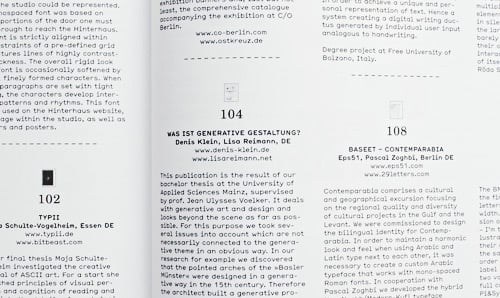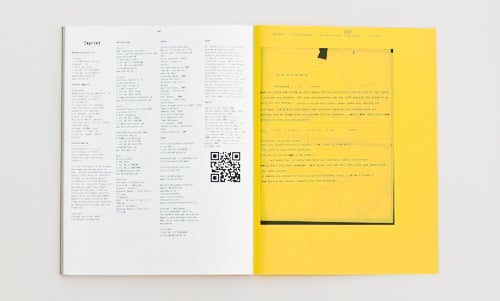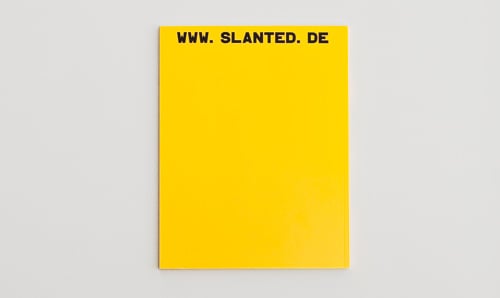 Buy: € 12,00

including Tax 7%

, excluding shipping costs