VolcanoType workshops are intense 3-day workshops held around the world by a local and guest type designer. Everybody can attend – beginners will learn how to design typefaces, intermediate type designers can boost their skills. It's all about the love of letters, so you do not need to achieve a professional career as a type designer afterwards.
Besides attending an interesting workshop and learning more about type, the location and cultural context of typography is an important factor of the VolcanoType workshops, too. Walk through the streets and discover the uniqueness of the city, taste the local delicacies, watch the daily life and get inspired!
ISTANBUL 2015
Peter Brugger & Onur Yazicigil
Workshop Timing
November 20th (Friday), 21st (Saturday),
22nd (Sunday), 2015
3 days, 10 am to 6 pm
Full day workshops break for lunch
from 1 pm to 2:30 pm.
This is a three day workshop. Participants must be prepared to attend all days.
What is it about?
This workshop aims to provide an opportunity for designers to explore in detail the process of typeface production. It comprises of lectures pertaining to the history of typefaces, demos on practical and technical skills, and one-to-one guidance by tutors Peter Brugger and Onur Yazıcıgil. It invites beginner level designers to explore the principles of type production, and intermediate to advanced designers to work on existing projects to further develop their typefaces for industry standards. The workshop will focus on two broad categories: Display Typefaces and Text Typefaces. Among these, various sub-categories will be discussed and each attendee will work on their preferred category and style of typeface.
What you'll learn
VolcanoType workshops will facilitate typeface design skills in a compact 3-day-workshop. The tutors are your personal contact persons during the whole time and will teach you how to sketch letters and avoid the most common mistakes. They will help you to take your sketches to a font editor and to work with it. The instructors help you understand how type works in response to your own creative output and give tips and suggestions in terms of letter shapes and the design process.
Who should attend?
You should be interested in type design, but you do not need to have experience in this field. Graphic designers, illustrators, artists and calligraphers are all welcome to attend and maybe see type in a new way afterwards!
Maximum Participants: 20
We keep the instructor/student ratio super low, averaging 10 students per tutor.
Languages
All lectures will be held in English. The instructors also speak German and Turkish.
Fees
We want the workshops to be accessible and affordable for everyone. The number of seats at a workshop are strictly limited to ensure adequate 1-on-1 instructor time is available.
The fee includes the participation in the workshop as well as drinks and snacks during the workshop time. On top every participant receives a font package for free including a selection of typefaces from the VolcanoType library for commercial and private use.
Students: 250,- Euro + Vat (valid Student I.D. required)
Professionals: 400,- Euro + Vat
Location
SuB Karaköy
Necatibey Cad. 91
34425 Karaköy
Istanbul
Workshop leaders
Each workshop is taught by professional type designers. Each of the team – a local from the city hosting the workshop + a guest – has an approach to teaching and will support and advise the workshop participants when needed.
Requirements
Workshop attendees must bring their own laptops with the following pre-installed software:
The latest version of FontLab
The latest version of Glyphs 2.0
Basic items to bring with you
Different pencils (lead pencil, pen. colored pencils etc.)
Pencil sharpener
Eraser
Sketchbook, if you like to use one
Your laptop, with passwords to install software
For more information, please visit our website www.volcano-type.de/workshops or get in touch with us.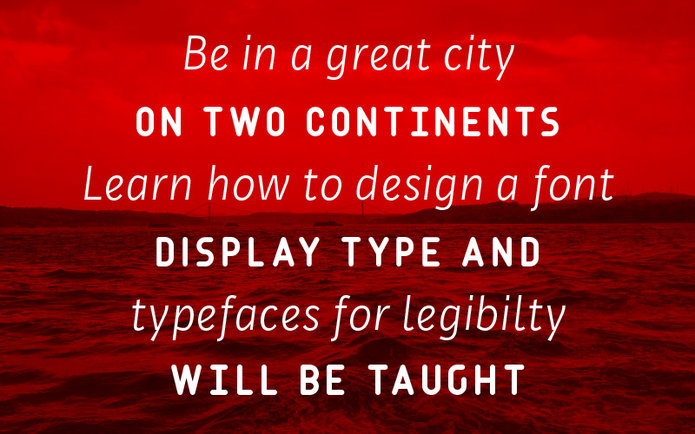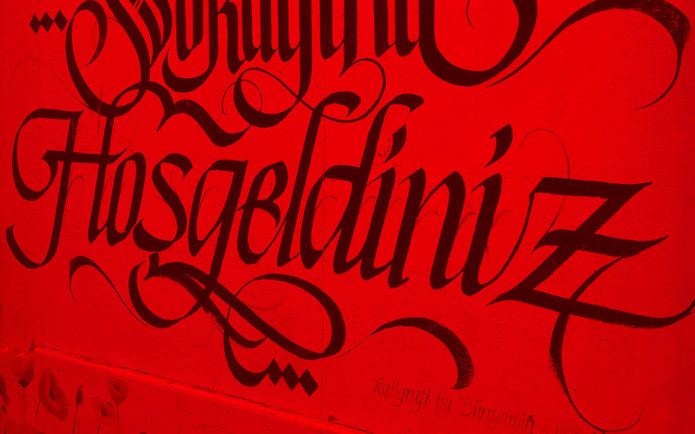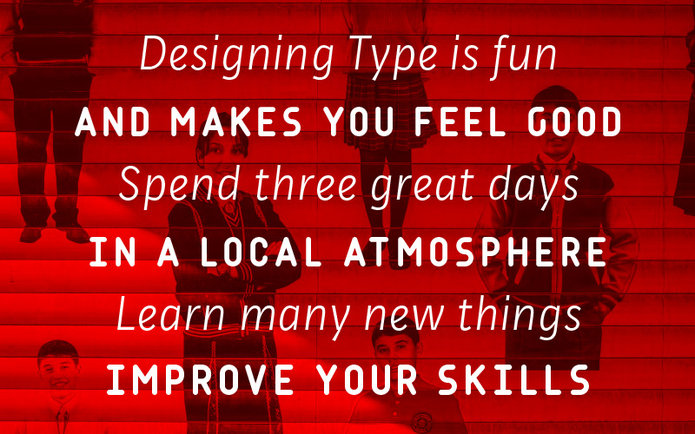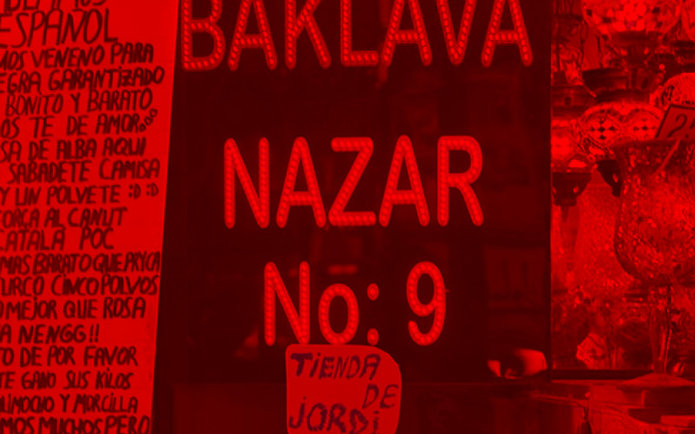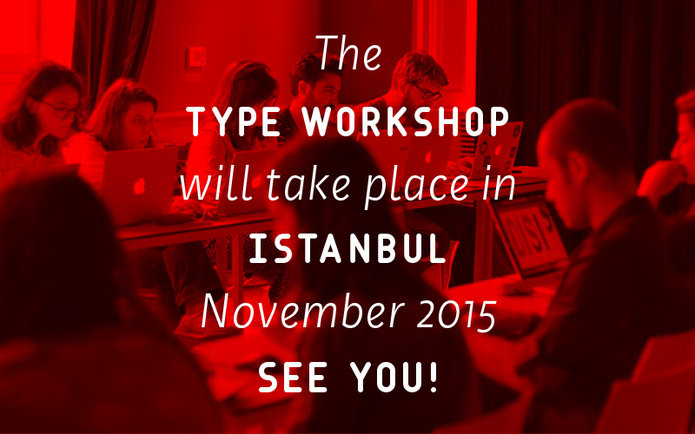 Buy: € 297,50

including Tax 19%

, excluding shipping costs