/POOL GALLERY präsentiert die erste deutschlandweite Soloshow des amerikanischen Fotografen Benjy Russell. Vom ersten Juni bis ersten Juli 2007 werden 21 Fotografien in der /POOL GALLERY in Berlin Mitte gezeigt.
"It ain't that I wouldn't like to stay" dokumentiert in ernüchternden Bildern und Stimmungen den Zerfall einer bäuerlichen Siedlung in Oklahoma. Entstanden während des Ölbooms, erlebte die Region mit der Ölkrise einen radikalen Wandel in den 80-iger Jahren. Über Nacht verweist und sich selbst überlassend, begann der Verfall der ehemaligen Farmer Gemeinde schleichend und unaufhaltsam.


Weite Landschaften mit spärlicher Besiedelung und kargen Spuren menschlichen Lebens; die Fotografien Benjy Russells geben Einblicke in das einsam geführte Leben der ehemaligen Bewohner. Die nächsten Nachbarn weit entfernt, verkümmerten, begrenzt durch die Weite und Einsamkeit der Landschaft, zwischenmenschliche Beziehungen auf ein Minimum. Ansichten auf die seit langer Zeit verlassenen Häuser lassen wage die Existenz von Leben, geprägt von Autharkie erahnen.
Russell dokumentiert in seiner neuesten Arbeit mit ernüchternder Authentizität ein landschaftliches Portrait besiedelt von Geistern. Was bleibt und an Spuren menschlicher Existenz erinnert, ist einzig der Gestank; ein Gestank menschlich harten aber glücklichen Lebens.
Benjy Russell: "The extravagent act of moving and leaving posessions behind, is juxtaposed by the actual and meager lifestyle led by the people here. Even the simplest object, when left alone to weather the years, can stand as a type of monument to a poor families hardship and happiness".
Benjy Russell, geboren in Oklahoma als Sohn eines Red Dirt Rangers, lebt und arbeitet als Fotograf in Los Angeles und Oklahoma. Seit frühester Kindheit, begann er die Bilder der Weizenfelder und Factories der bäuerlichen Landschaft von Oklahoma in sich aufzunehmen. Später entschloss er sich, diese einzigartigen und surrealen Eindrücke mit nach L.A. zu nehmen und dort künstlerisch umzusetzen. Neben seinen künstlerischen Fotoarbeiten, shooted Russell für verschiedene Fashion und Musikstrecken.
Opening hours:
Mo.-Fr. 12.00-20.00, Sa. 12.00-18.00
Exhibition:
Sa. 02. Juni – 01.Juli 2007
Verwandter Artikel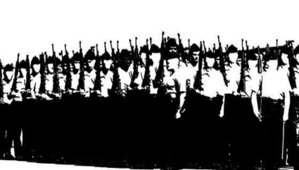 / pool gallery präsentiert Ruby Anemic. Mit seiner aktuellen Show "Lustlos" lädt Ruby Anemic den Betrachter auf ...
Submitted by marina on 14.03.2007
in Exhibitions
Nächster Artikel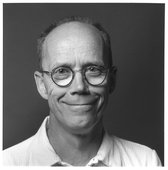 Wir haben ja schon öfters über die Person Erik Spiekermann berichtet, hier jetzt mal etwas über seine Agentur ...
Submitted by Boris on 05.06.2007
in Design 2 comments
Vorheriger Artikel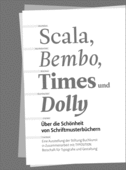 Vom 21. Juni bis 4. August wird TYPOSITION. gemeinsam mit der Stiftung Buchkunst in den Räumen der Deutschen ...
Submitted by designmacherei ... on 05.06.2007