Profile
Slanted Publishers is an internationally active publishing and media house founded in 2014 by Lars Harmsen and Julia Kahl. They publish the award-winning print magazine Slanted, covering international developments in design and culture twice a year. Since its establishment in 2004, the daily Slanted blog highlights events and news from an international design scene and showcases inspiring portfolios from all over the world. Over the years, more than 180 video interviews with designers and entrepreneurs have been made, forming an archive that bears witness to our time.
In addition to the Slanted blog and magazine, Slanted Publishers initiates and creates projects such as the Yearbook of Type, tear-off calendars Typodarium and Photodarium, independent type foundry VolcanoType and others. Slanted's publishing program reflects their own diverse interests, focusing on contemporary design and culture, working closely with editors and authors to produce outstanding publications with meaningful content and high quality. These publications can be found in the Slanted Shop alongside other extraordinary products by young design talents and established producers from all over the world. Slanted was born from great passion and has made a name for itself across the globe. Its design is vibrant and inspiring—its philosophy open-minded, tolerant, and curious.
Imprint
VAT Number: DE295329244
CEOs: Lars Harmsen, Julia Kahl
Responsible tax office: Karlsruhe City
Tax ID: 35008/15125
Commercial register Mannheim, HRB 719864
Slanted Publishers UG, Karlsruhe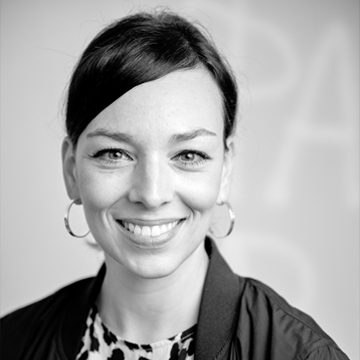 Julia Kahl
Founder and Editor in Chief Online
Julia joined the Slanted project in 2007. She studied Communication Design at the University of Applied Sciences in Darmstadt and lives and works in Karlsruhe. In 2014 she set up the publishing and media house Slanted Publishers together with Lars. She now oversees the commercial side of the business and all editorial content across online and print. Besides she teaches in the fields of typography and editorial design at different universities. Contact her to discuss working with us on sponsored content, commercial and media partnerships, commissioning work, publishing possibilities as well as developing new opportunities.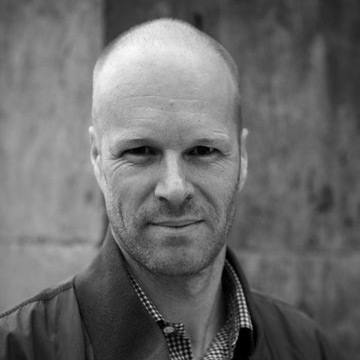 Lars Harmsen
Founder and Editor in Chief Print
Lars initiated the Slanted blog as a side project in 2004 which was followed by the first printed issue in 2005. He studied Visual Communication in Basel and Pforzheim, already founding the design agency MAGMA in Karlsruhe during his time as a student. 2014 he moved to Munich as a partner and creative director of Melville Brand Design. Since 2011 he has been a teacher for concept, layout and typography at the University of Dortmund. His nationally and internationally award-winning work focuses on typography, corporate and editorial design. Beyond that he writes for a variety of design and typography publications. In 2014 he set up the publishing and media house Slanted Publishers together with Julia. He now oversees the creative output across all sides of the business.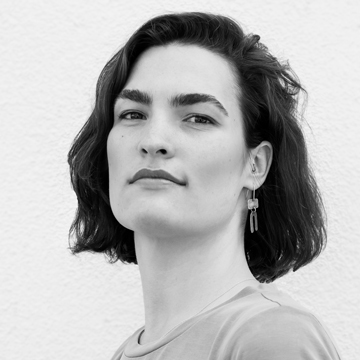 Clara Weinreich
Project Manager, Designer, Editor
Clara joined Slanted in March 2017. She studied Communication Design at the MSD/Münster School of Design and received a bachelor degree in 2017. She is project manager across editorial projects, such as the Yearbook of Type, and is part of the editorial team. Contact her with news stories relating to the creative industries.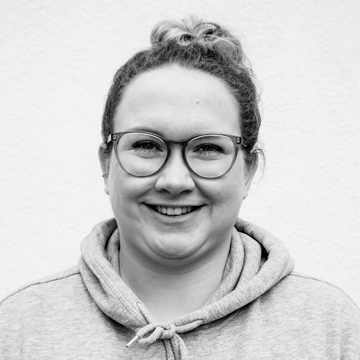 Bettina Kuntz
Marketing and Distribution
Bettina has a bachelor's degree in art history and Polish studies and has been part of the Slanted Team since 2020. She is an organizational talent and the right person to contact when it comes to sales (shop + wholesale distribution) and marketing opportunities as well as advertising sales.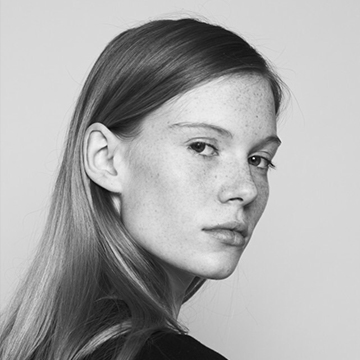 Nina Steimel
Assistance Graphic Design and Editing
Nina is a student in Communication Design at the Fachhochschule Aachen and joined our Slanted Team for a six month internship in March 2021. She is interested in editorial design, typography and publishing. Her favourite ice cream flavour is pistacchio with a touch of salt.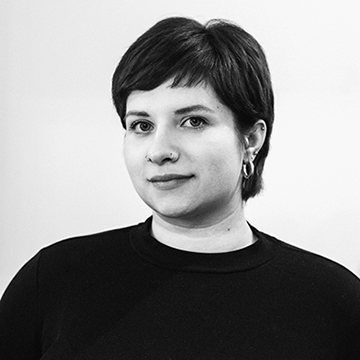 Lisa Panitz
Assistance Graphic Design and Editing
Lisa is studying Communication Design at the University of Applied Sciences and Arts in Dortmund. She loves to experiment with typography for posters, books, and magazines.
She joined the Slanted Team for a six month internship in March 2021.
Ines Bohnert
Customer Support & Fulfillment
Ines studies visual communication at the University of Design Karlsruhe and supports the Slanted team in the area of fulfillment and customer support.
Joanna Flößer
Fulfillment
Joanna studies Visual Communication at the University of Art and Design Karlsruhe and supports the Slanted team in the area of fulfillment.
Jobs
We're hiring (07/21)!
Employee (m/f/d) with focus on distribution at Slanted Publishers wanted full-time
Start: as soon as possible
Duration: permanent
Working hours: full-time (40 h / week)
With you, we want to make our publications accessible to an even larger audience and develop contemporary strategies for implementing our corporate goals. This includes in particular the maintenance of the online store, expansion of the existing distribution network and the development of subscriptions. 
We are a small team and offer you a varied, extremely challenging job and insights into all areas of work of an independent publishing and media company with flat hierarchies. Personal responsibility is important to us in the following areas of activity: 
Cooperation with our shipping department as well as all other retail customers

Support of the online store as well as external vendors

Coordination of fulfillment

Order processing, logistics and warehousing

Accounting

 

Inventory management and data maintenance

Subscription management

Acquisition of new trade partners

Development and implementation of marketing concepts

Preparation and support of congresses and book tables

Support in the editorial office
At best, you should already have some practical experience in sales and/or publishing, show above-average motivation, flexibility, passion, stress stability and a high willingness to perform, be self-confident, communicative, able to work in a team and interested in design, and demonstrate organizational skills and creativity. Furthermore, you should enjoy international communication. You show verve in dealing with the publishing team, customers and business partners. 
We require a university degree or a completed apprenticeship in the field of publishing, business or media as well as good IT skills (Mac; Office). As an internationally active company, you will also be able to express yourself confidently in English, both orally and in writing.
Please send your complete application documents (meaningful cover letter/justification, curriculum vitae, certificates, etc.) immediately by email to Ms. Julia Kahl, [email protected]. We will review them as soon as possible and get back to you.
We are looking forward to your application!
If you are interested in an internship, please send us your complete application by email explaining why you would like to work with us.
In general, we offer a 6-month publishing internship (editing + graphics) twice a year. In addition, we are also open for short-term internships (at least 4 weeks), if it matches our projects.
We're looking for:
Completed basic studies in graphic design (or similar)
Very good knowledge of German and English
Solid application knowledge of InDesign and Photoshop
Interest in new trends in the fields of design, art, and culture
Enthusiasm for typography, current trends in type design
Editorial interest
Independence, vision, flexibility, creativity and inventiveness
Organisational talent and strong communication skills
Conscientious and precise work
In the case of 6-month internships, the internship should take place as part of a compulsory internship during the course of study
Lectures and workshops
Julia Kahl and Lars Harmsen give talks about their work and experiences with Slanted Publishers at design conferences and share their knowledge in practical workshops. We are happy to receive inquiries at [email protected].
Awards
Over the years, Slanted has been honoured with numerous international design awards by renowned juries. We are very thankful for the recognition our work has received.