Pünktlich zum Jahresstart hat House Industries wieder ein neues Pferd im Stall. Seit dem 1. Januar 2007 kann die Schriftkollektion BURBANK auf der Webseite bestellt werden. BURBANK beinhaltet 20 verschiedene Schnitte und ist somit die umfangreichste Comic-Schriftfamilie, denn der Großteil der Schriften dieser Gattung wurden bisher nur als Single-Font entworfen.
Die Kollektion beinhaltet "BURBANK Big" bestehend aus 12 Schnitten (3 Weiten mit jeweils 4 Schriftgraden) und "BURBANK Small", die neben den vier Schriftgraden: Light, Medium, Bold und Black auch noch jeweils einen Italic-Schnitt liefert. Durch diese Anzahl von Schnitten eröffnet die BURBANK eine Vielzahl an Kombinationsmöglichkeiten.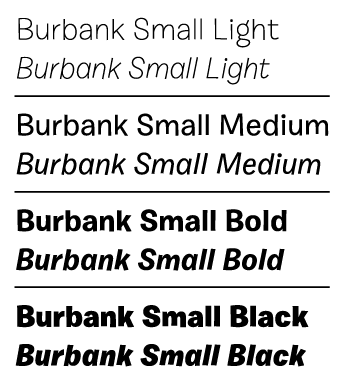 Entwickelt wurde die BURBANK von Tal Leming, der sich mit der United bereits schon einen Namen gemacht hat.
Die gesamte Kollektion kostet 299,- USD. Wer nicht alles braucht, der kann "Big" und "Small" auch separat für jeweils 199,- USD pro Paket erwerben.
Verwandter Artikel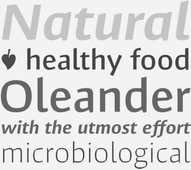 Linotype
Massif ist eine charaktervolle Serifenlose mit sechs Schriftschnitten von Steve Matteson, die gerade bei Linotype ...
Submitted by Julia on 10.05.2012
in Typefaces
Nächster Artikel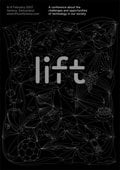 7-8-9 February 2007 Geneva, Switzerland
LIFT CONFERENCE Know more / Website A conference about the challenges and opportunities of technology in our ...
Submitted by jesuismonreve on 10.01.2007
in Exhibitions